Looking for some stuff to point your eyes at this weekend? Whether it's the best Netflix movies and shows to watch when you're stoned, or simply movies that pass the Bechdel test—VICE has you covered when it comes to TV, movies, and books, the best music to listen to, and the best art events happening across the US. Read on for our staff recommendations on what to take in during your downtime:
Mute
The second-most beautiful Skarsgård (after Stellan) plays a mute bartender on the hunt to find out what happened to his lost lady-friend in the neon-soaked Netflix debut of WarCraft director Duncan Jones. With Paul Rudd, Justin Theroux, Seyneb Saleh, and Sam Rockwell in the mix, this one looks like a long-awaited return to sci-fi form from the Bowie scion behind the tragically under-appreciated Moon. —Emerson Rosenthal
Annihilation
Coming off the sneaky success of slow-burn sci-fi thriller Ex Machina, Alex Garland's latest raises the stakes dramatically on two fronts: One, with a budget of $55 million, Annihilation falls into the nervous realm of "oh-fuck-what-if-it-tanks?" for a beleaguered Paramount; and two, Garland's chosen to adapt an award-winning novel, one that's been notoriously labeled "unfilmable" in the past. And yet, much like Arrival, another philosophical sci-fi book Paramount bet big on—and won big on—Annihilation seems comfortable swimming in the Sea of Heady Concepts, where questions only beget better questions, and satisfying answers feel like the stuff of science fiction. —Patrick Adcroft, Writer/Copy Editor, Snapchat Discover
NYCB Art Series Presents Jihan Zencirli, a.k.a., GERONIMO
Each winter, the New York City Ballet partners with a contemporary artist, sells tickets to the ballet for $30 a pop, and throws a big party afterward with free beer and DJs. It's one of my all-time favorite art events—I go every year—and this time around, the NYCB has partnered with Jihan Zencirli, a.k.a., GERONIMO, a Turkish American artist known for her monumental balloon installations. She's filled the David H. Koch theater atrium with more than 200,000 multicolored balloons in various shapes and sizes. In addition to being a chance to see world-class ballet for very little money, it's also a primo opportunity for selfies. Saturday, February 24 is the final performance of the year, but the installation will be on view through March 4. All tickets $30, available here. —Kara Weisenstein
All Our Asias
All Our Asias is a deeply personal game from Sean Han Tani, a musician and game designer previously known for Even the Ocean and Anodyne. Here, he's working almost alone, in abstract 3D spaces that directly recall the Playstation 1 era. In it, you play as Yuito, a Japanese American guy who gets a letter from his estranged, dying father. When Yuito arrives at the hospital, dad's in a coma, so he decides to undergo an experimental procedure that allows him to enter his father's mind: his "memory world," filled with decaying memories and ghostly notions of identity and loss. It's a sharply drawn, personal meditation on the Asian American experience, and a really beautiful exercise in 3D storytelling. It's also free, or you can support the artist with a $4.99 fan pack complete with OST and art book. —Danielle Riendeau, Managing Editor, Waypoint
The Next Gen: John Yuyi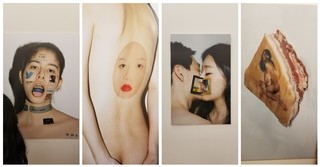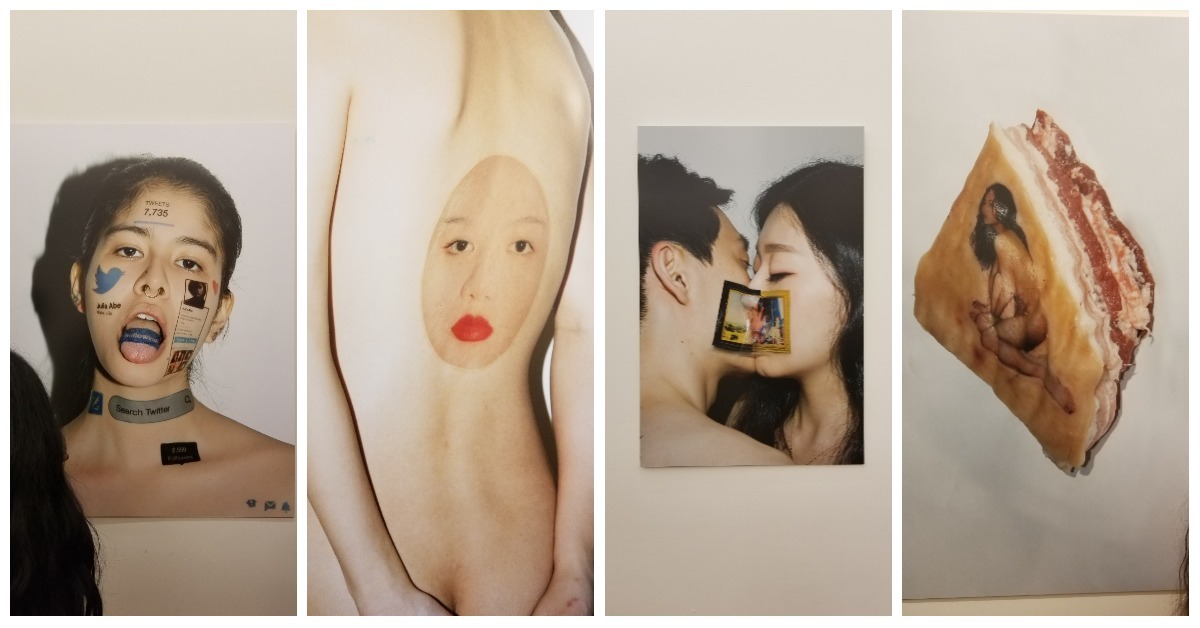 Taiwanese artist John Yuyi opened her sexy, unsettling breakout solo show The Next Gen: John Yuyi at nonprofit the Art Vacancy this week. By printing her own temporary tattoos, the artist transforms models'—and occasionally plants' and animals'—skins into chameleonic canvases. You may have seen her work shared on Instagram, commissioned by Gucci, or in a series of New York Times articles, but damn if they don't pop off the wall as large-format prints. The Art Vacancy's lighting is perfect for selfies, so consider this your cultural cache for the weekend, and support an emerging artist while you're at it. —Beckett Mufson, Staff Writer
Cyprien Gaillard: Nightlife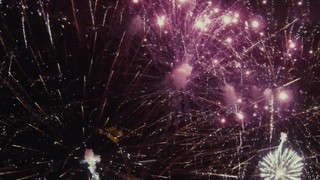 Now through April 14, the Parisian multihyphenate Gaillard brings his 3D video piece to the Gladstone Gallery's Chelsea location. In short, it's a 15-minute waltz of plant life and fireworks shot in super high-definition at nighttime. In long, "this three-dimensional film connects a series of divergent natural and cultural phenomena throughout Cleveland, Los Angeles and Berlin. Organized into distinct chapters, Nightlife optically, audibly and conceptually brings together an obscure yet significant mix of historical monuments and occurrences, forming a hyper psychedelic experience," according to the gallery. Last night I went to 21st Street, threw on a pair of heavy-duty 3D glasses, and took in all the power and delicacy of an evening on Earth. It was so nice, I watched it twice. —ER
Sign up for our newsletter to get the best of VICE delivered to your inbox daily.