Cutting Weight with Yothin FA Group
We followed one of Muay Thai's rising stars as he prepares to make weight in Northern Bangkok.
Weight matters. In the ring sport of Muay Thai a little bit of extra mass can go along way. That half a kilo, that quarter of a pound, just that smidgen more of body mass can turn an elbow that would have thudded into thunder.
As in any sport that is divided into weight classes, Muay Thai athletes attempt to fight as small as they can to get that critical size advantage. This requires excruciating weight cuts. At the top stadium of Rajadamnern the boxers weigh in day of the bout, which means their cuts must be exact. They must get down low enough to meet the scale's requirement and yet high enough that they still have energy for the fight.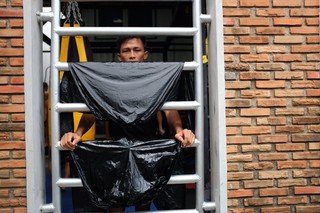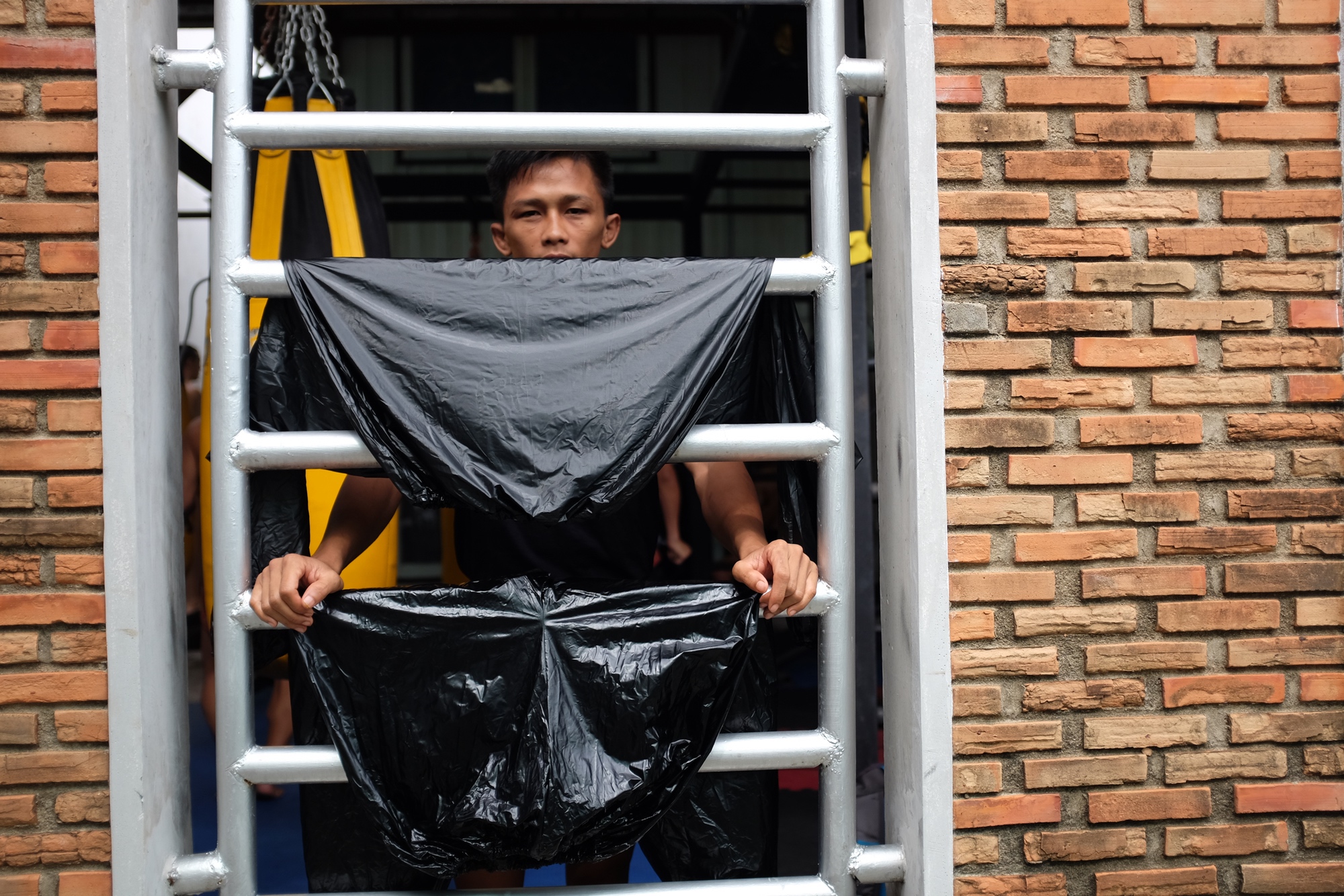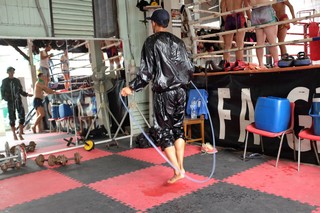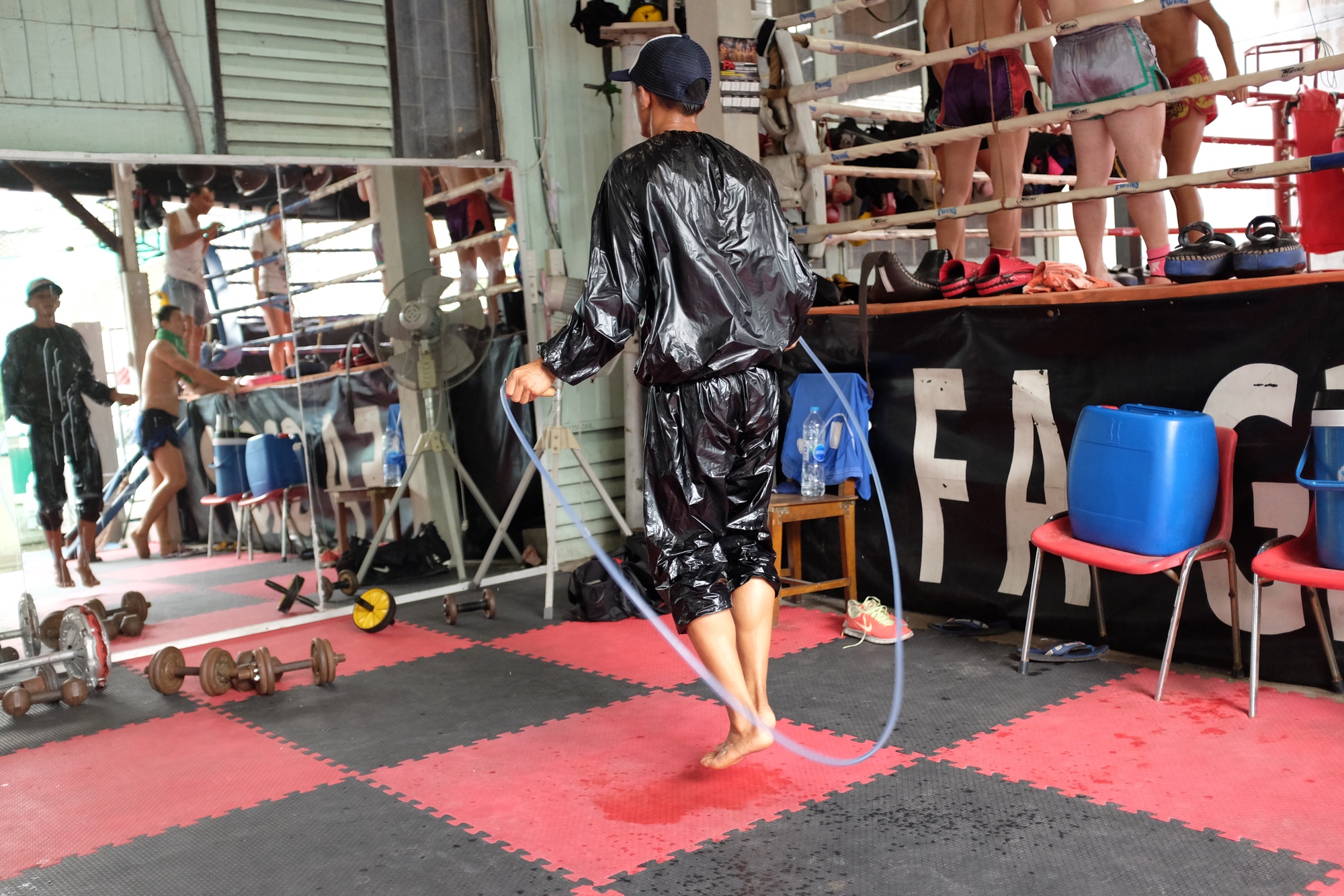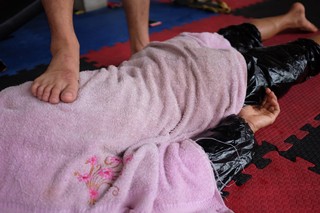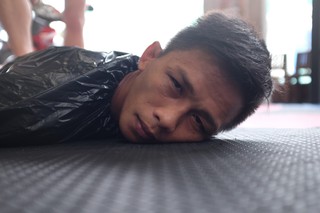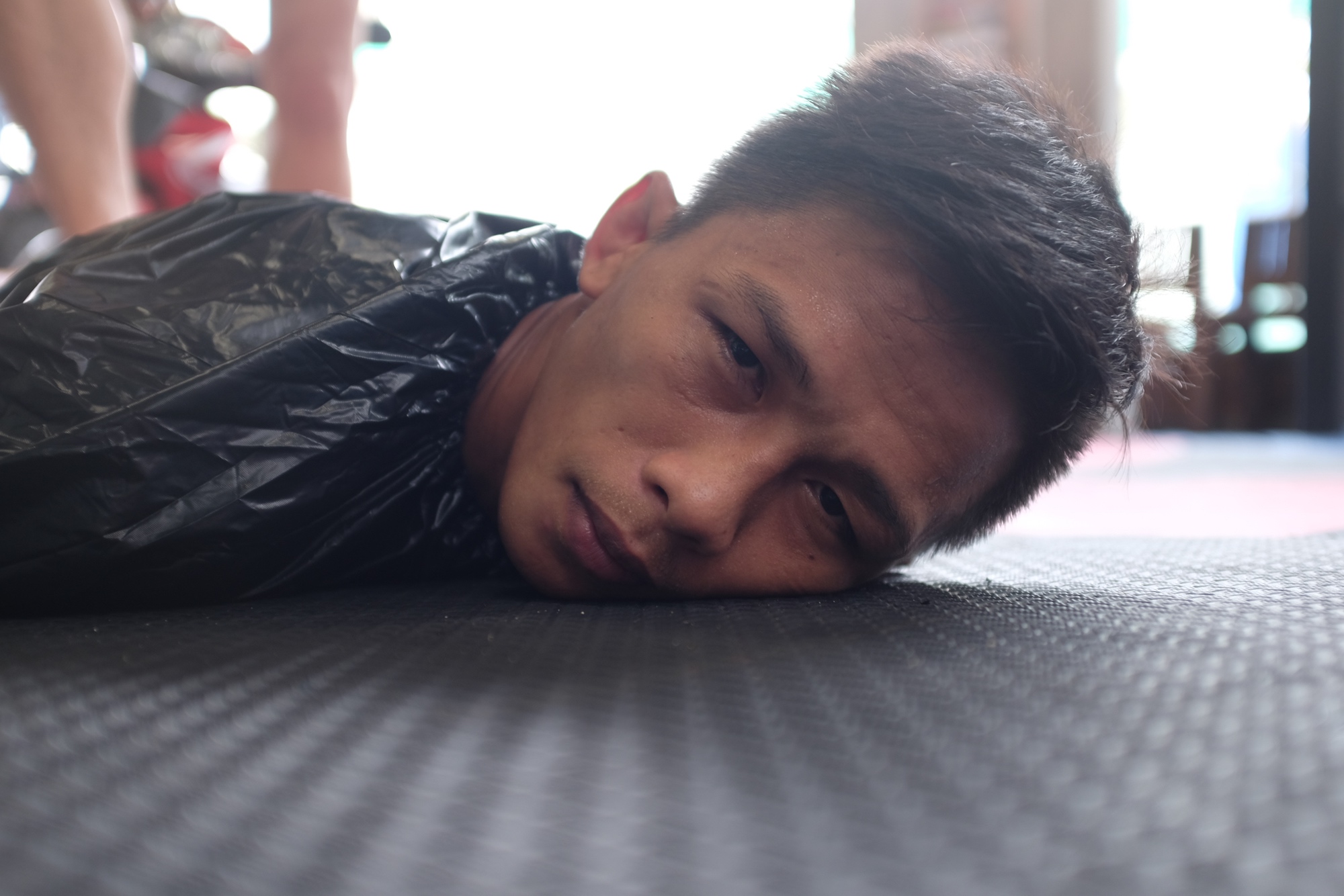 The cut begins days before the event. Boxers, like Yothin FA Group who trains out of FA Group in Northern Bangkok, will have their own weight cut routines. For his rematch against Samraknoi Petchyindee, Yothin began early. He donned the sauna suit and shadowboxed, skipped, and sweated out the water weight. He was massaged by his fellow boxers to help with the aches from dehydration. He replenished himself not with food, but with a syrupy red liquid to help maintain him.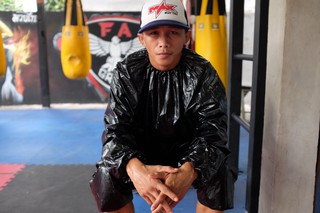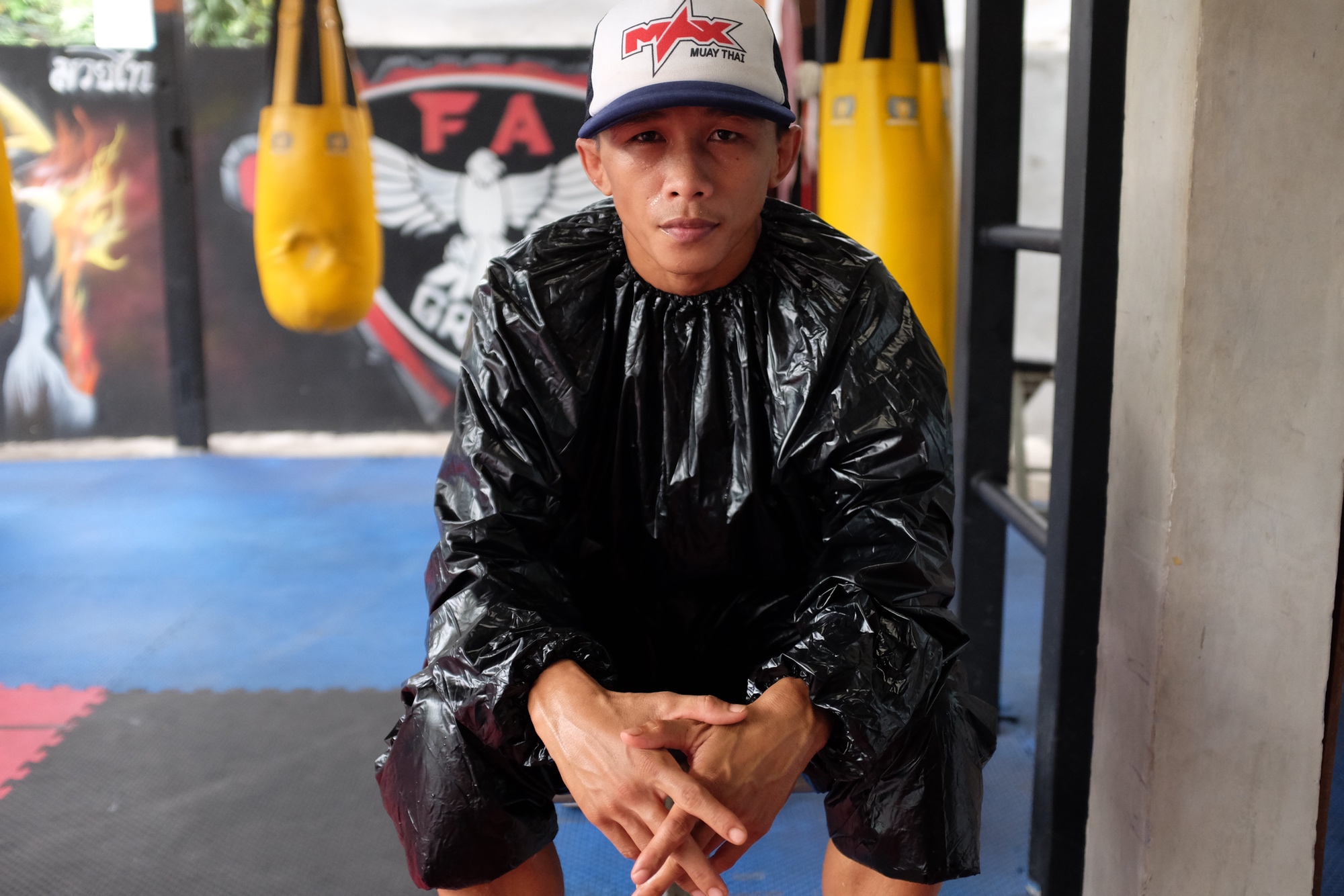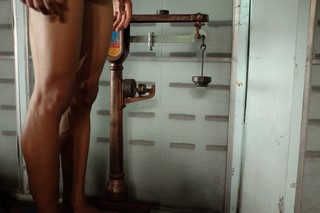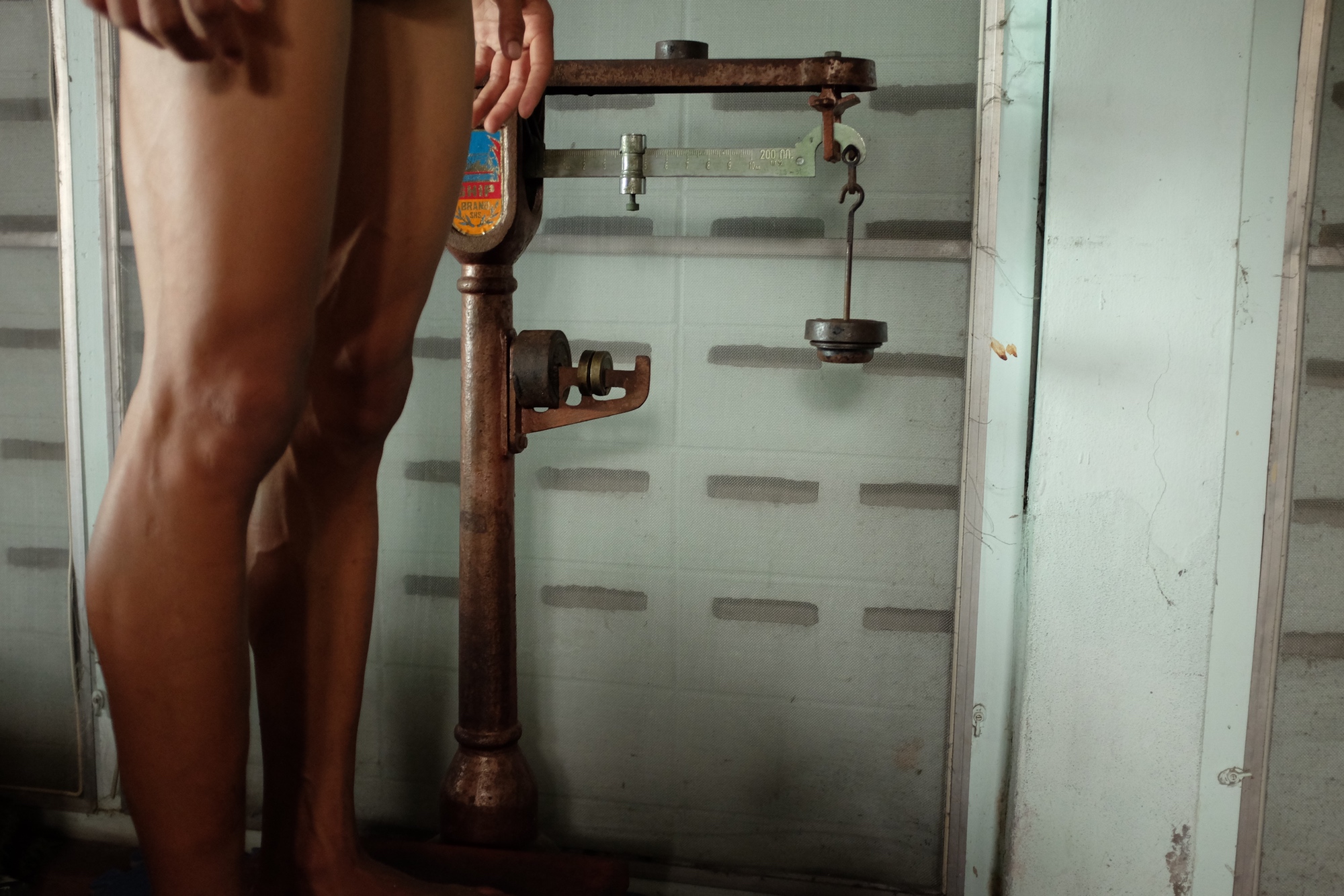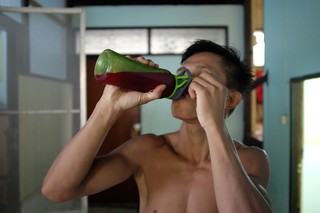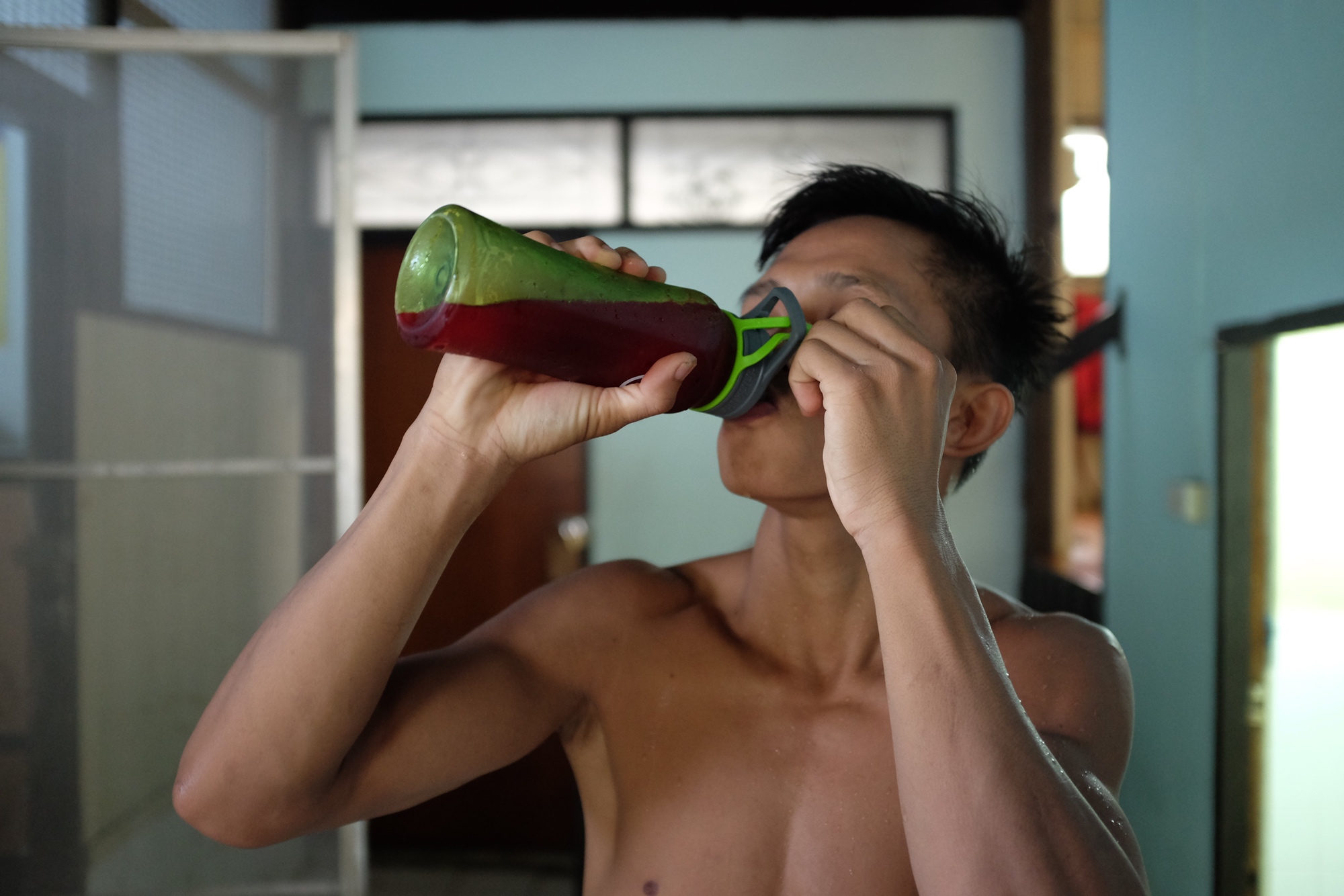 Like many of the fighters he had a little to lose, so after checking his weight again, he donned the sauna suit and ran around the upper tier of the legendary stadium.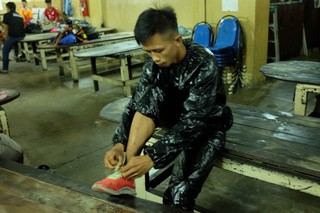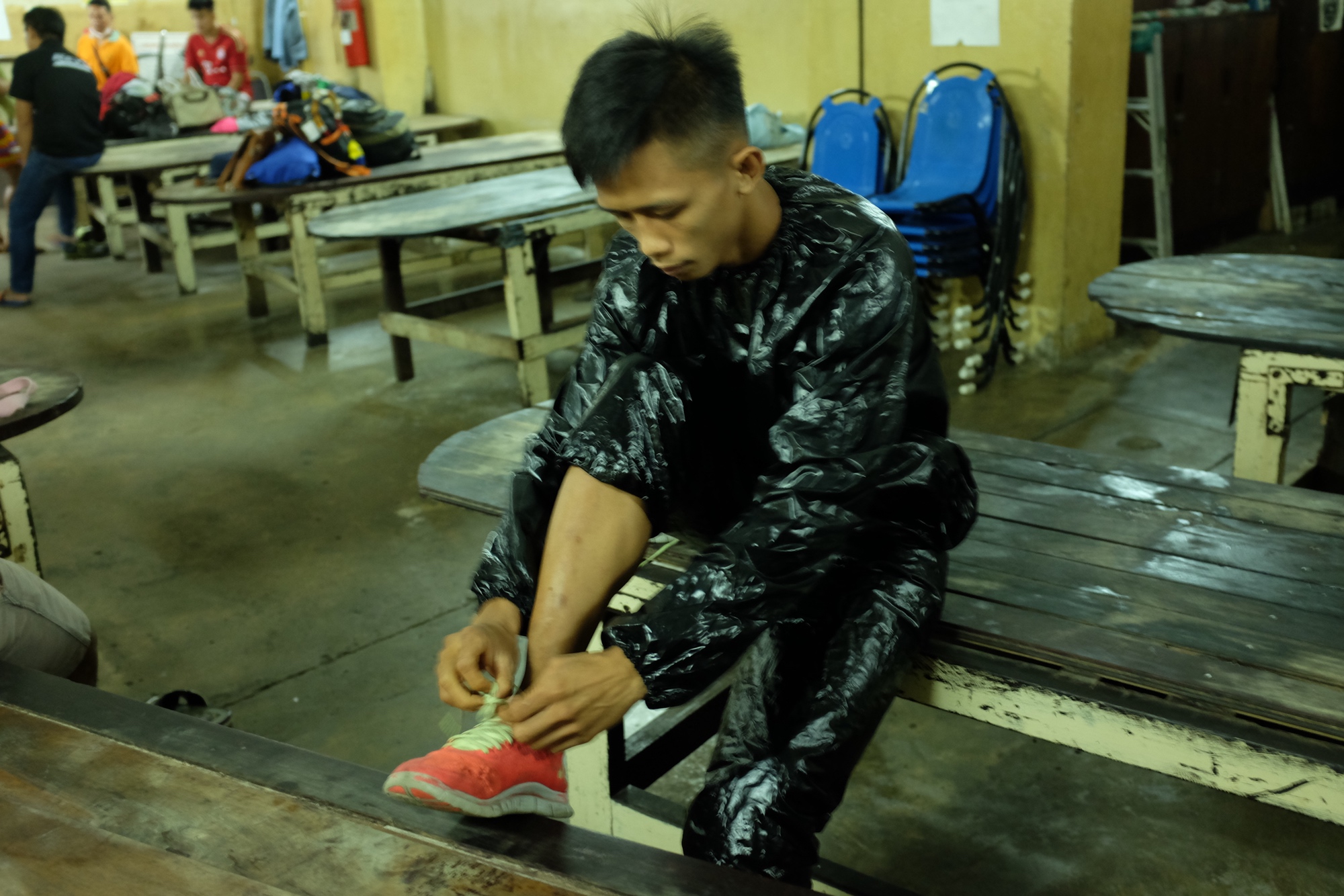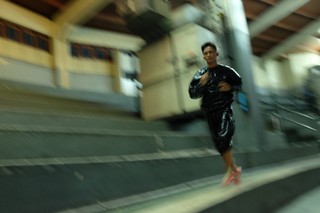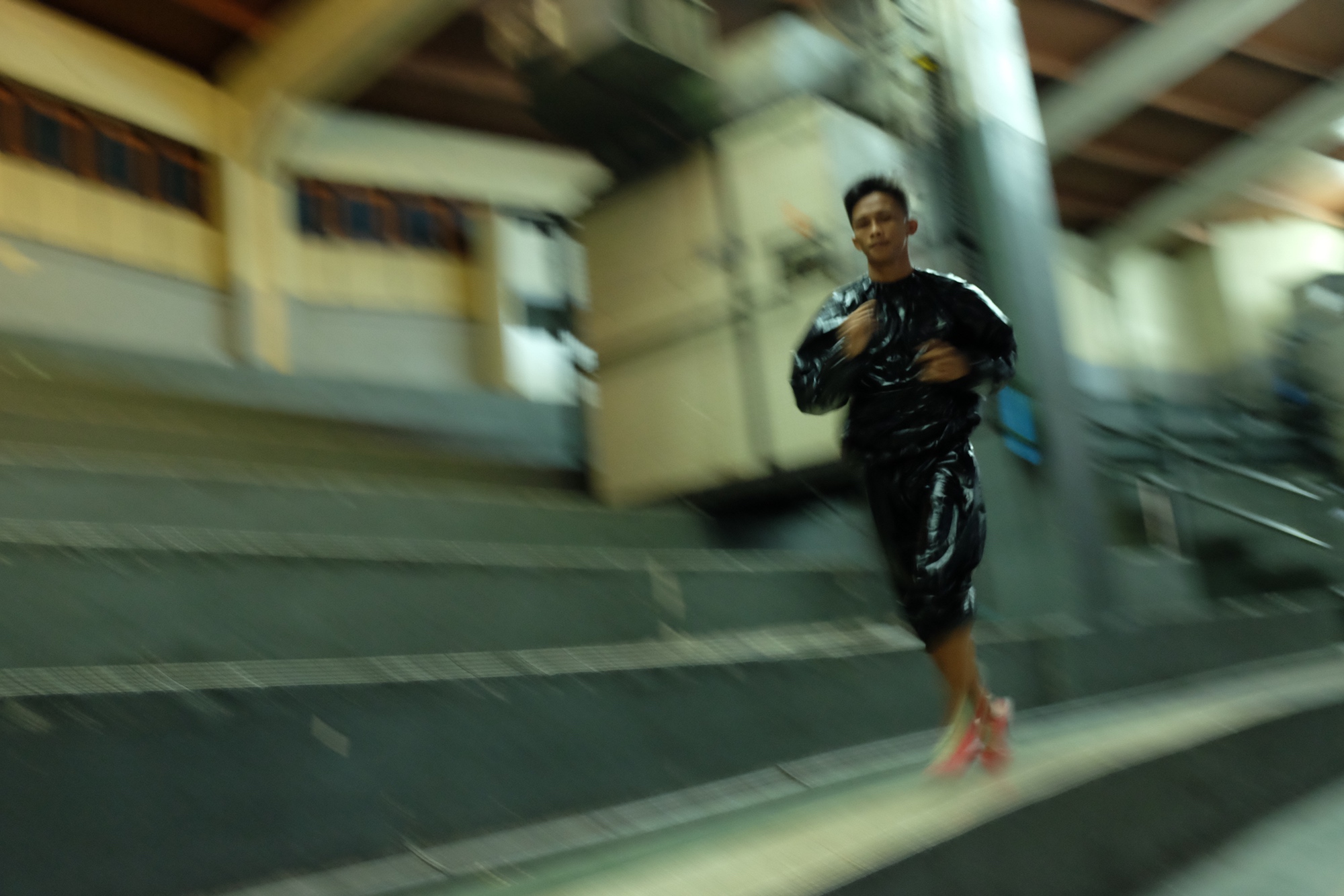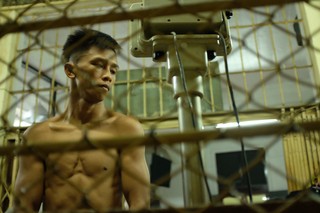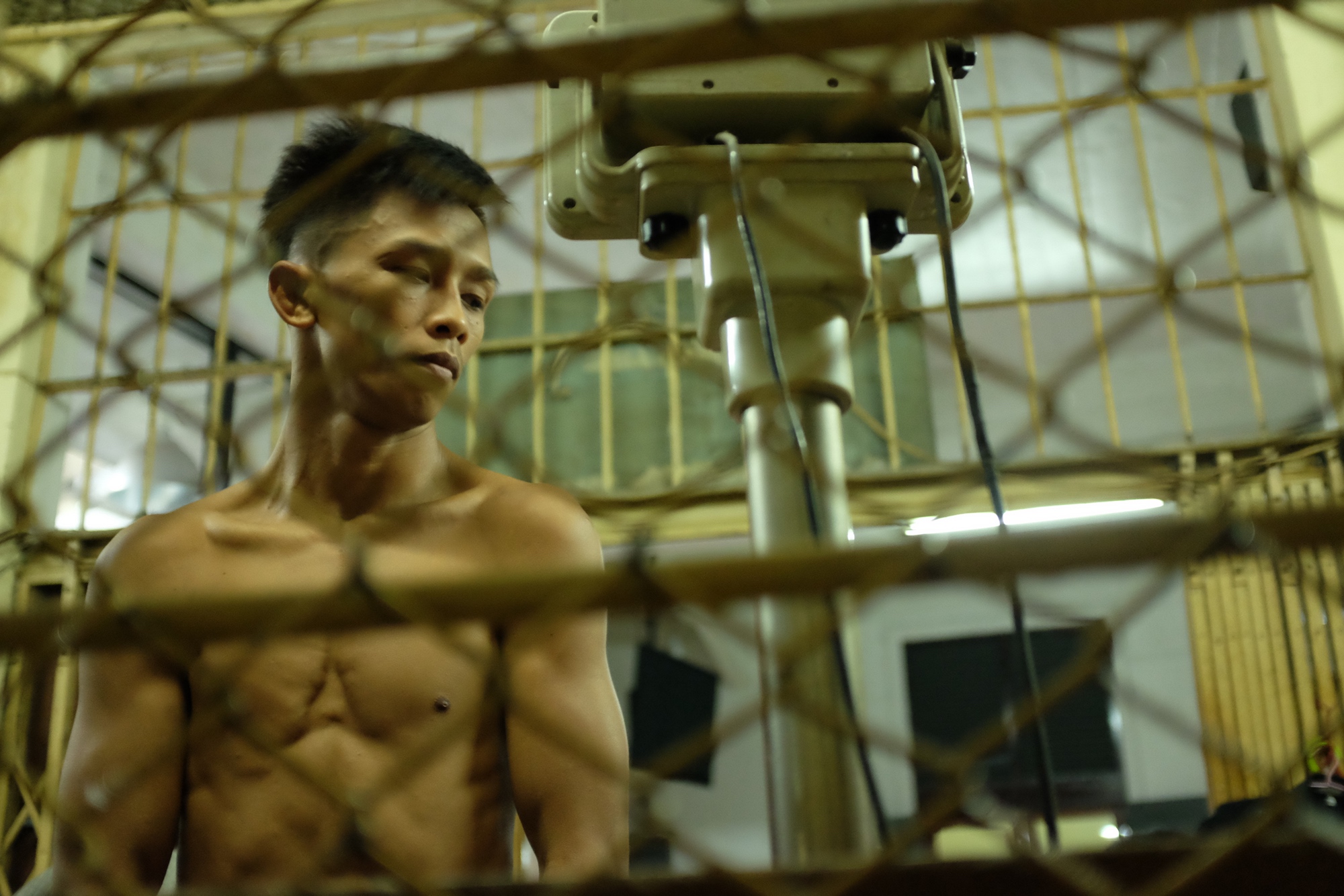 Once he made weight he replenished—an ice bath, actual food, more of the sugary red water, a press interview and more waiting as his opponent still had to make weight.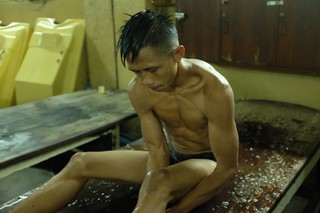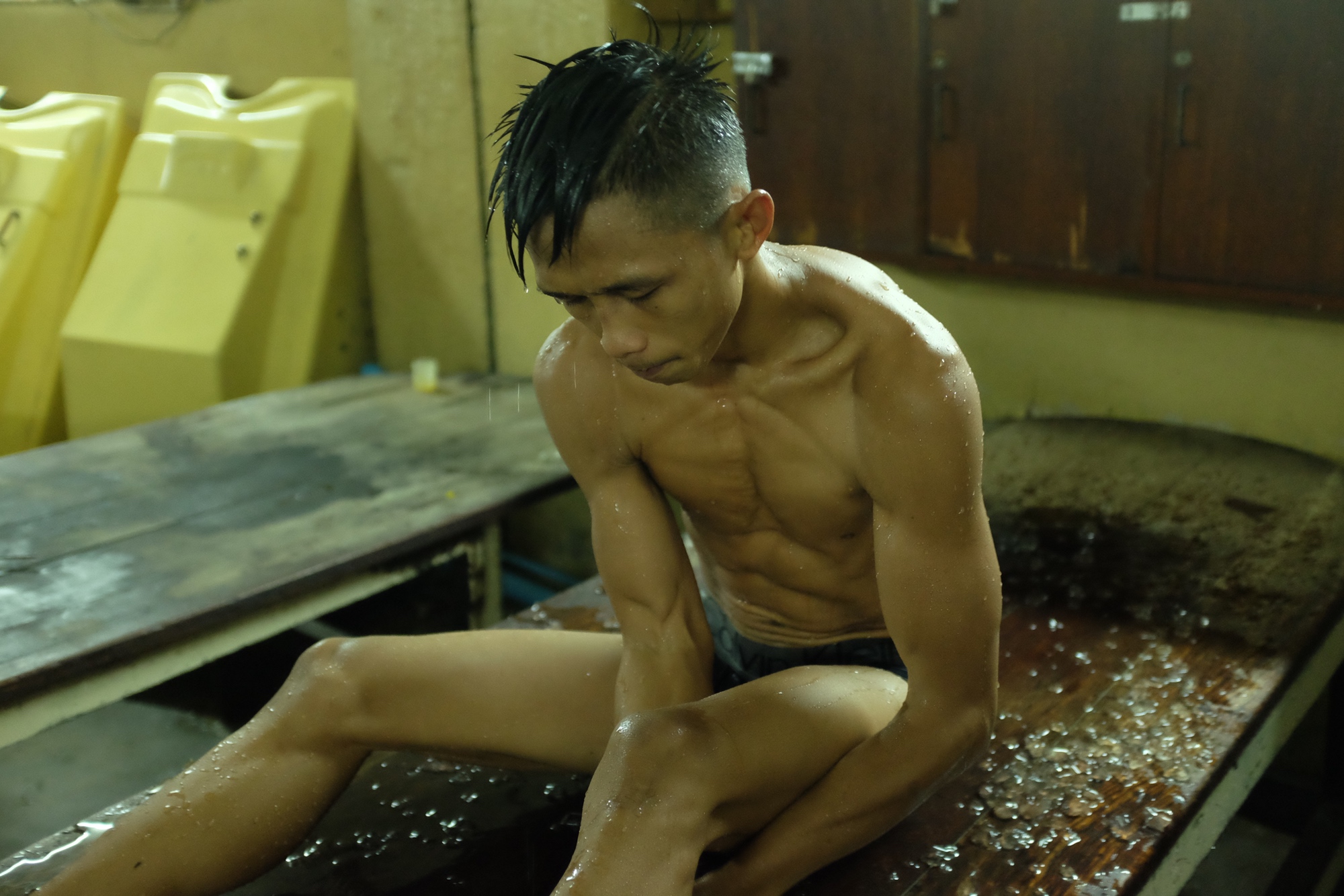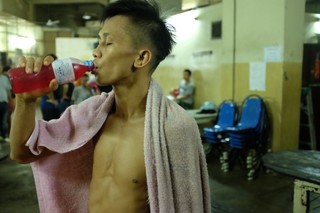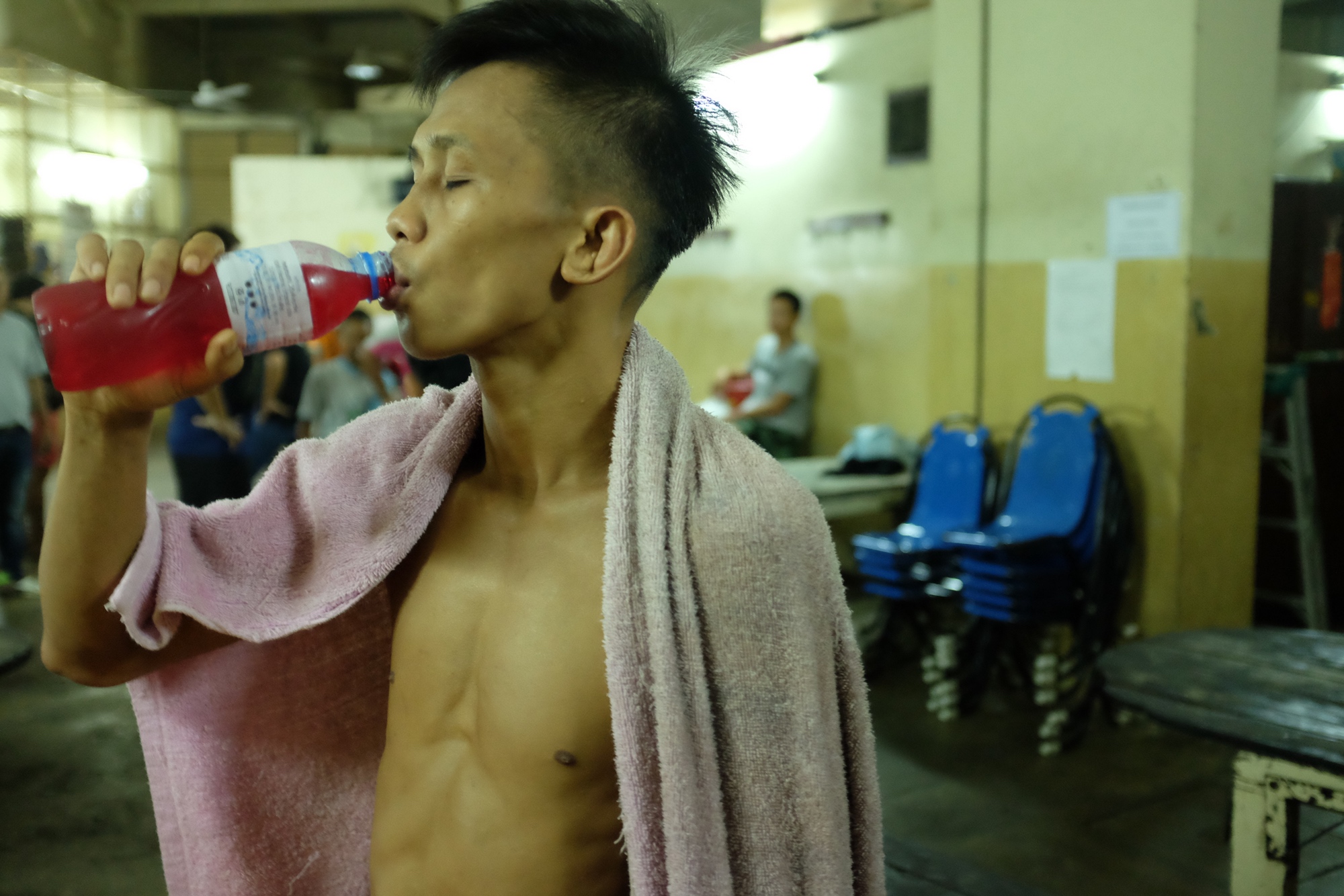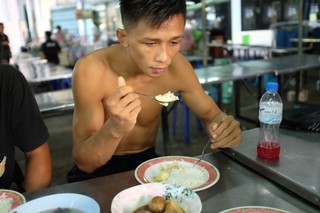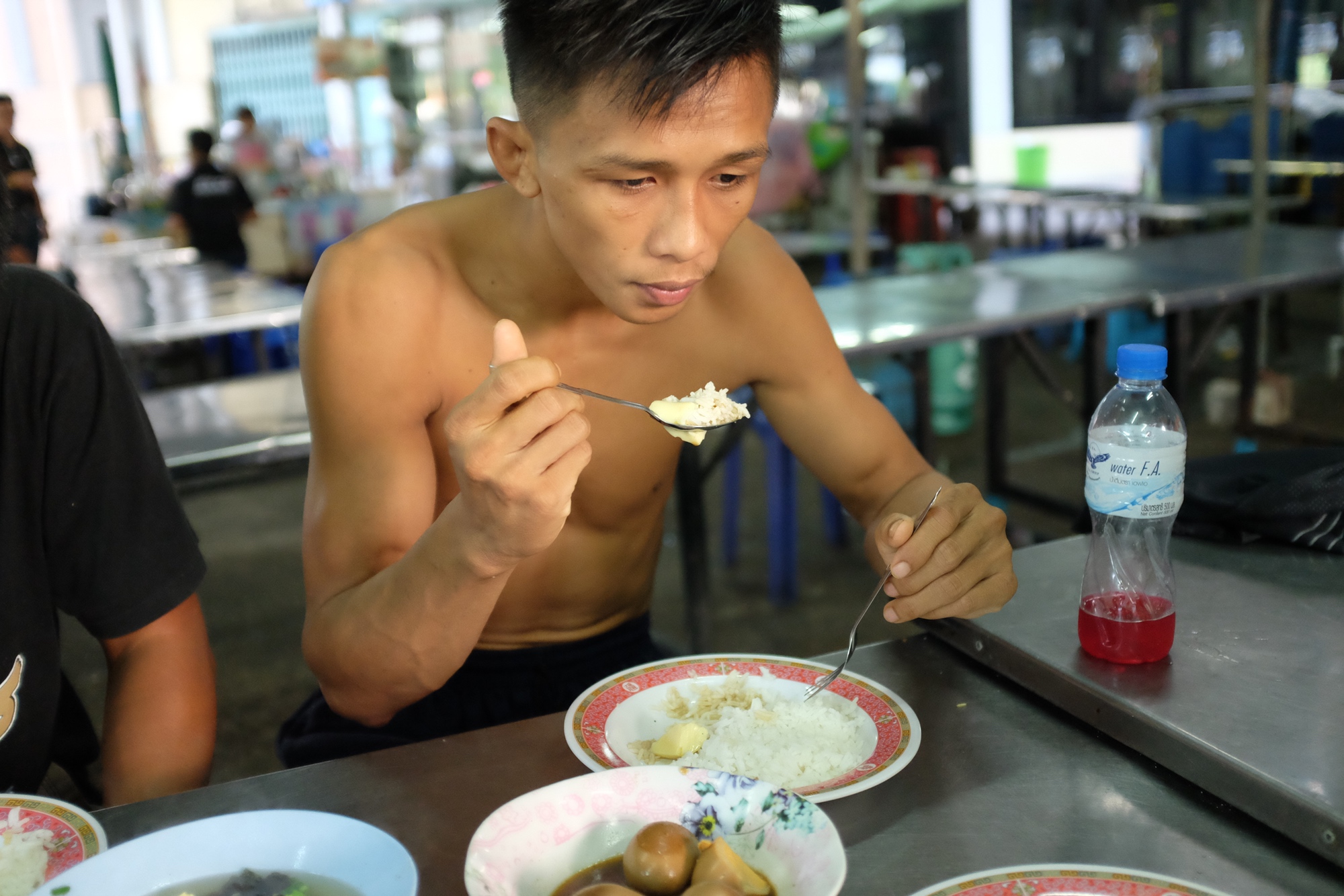 The weight cut was worth it, he went on to win the main event on points.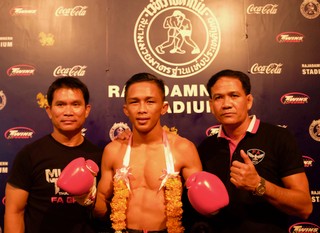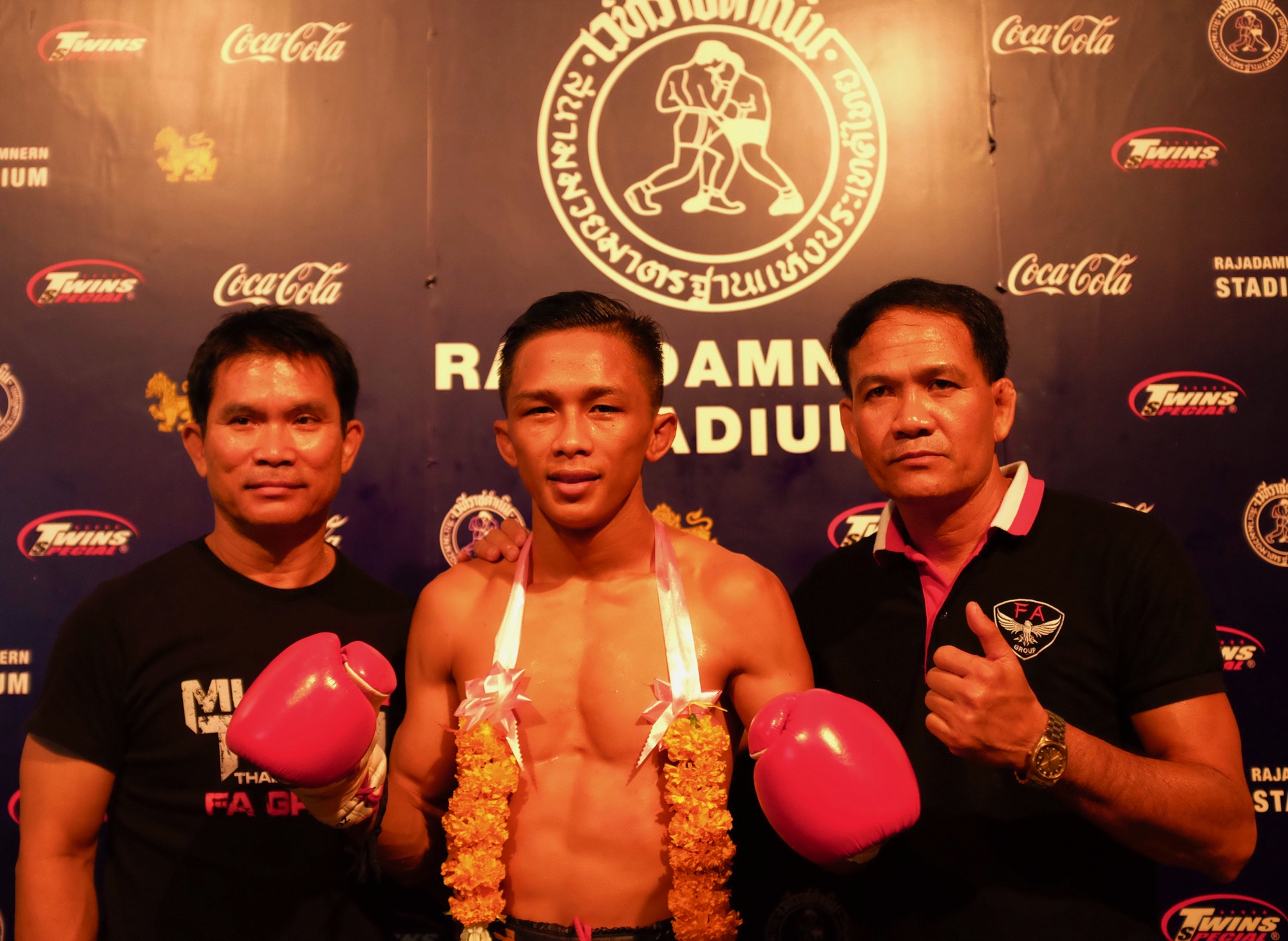 Stories