Music videos are an inherently audiovisual medium, which makes them perfectly suited to explore the concept of synesthesia (where the stimulation of one sense is experienced as another; colors are heard or sound seen). This idea is the basis for two new music videos by French electronic quartet N U I T. The conceptually-paired videos are called "Hold Your Horses" (above) and "Looking for Gold" (below) taken from the group's upcoming Looking for Gold EP. Both are directed by Cedric Rolando.
In the videos, each element of the imagery—blurry, shimmering landscapes, gold horses, ghostly unstructured faces, or even more abstract forms—reacts in real time to the music. In the "Hold Your Horses" video, for example, the horses' gallop takes expression from the drums and the bass arpeggio, while a lighthouse beam blinks with the rhythm of a synthesizer. Lightning cracks at the sound of high pitched voices while a ghostly face fades when its associated voice does. "The interpretation is left totally free to the spectator," explains Rolando to The Creators Project. "but there's a constant bond between the music and the graphics."
Rolando's interest in synesthesia, particularly the link between sound and image, began in earnest from playing the games of celebrated Japanese video game designer Tetsuya Mizuguchi. Mizuguchi's 2002 release Rez and 2011's Child of Eden are both considered classics in the merging and interaction of sound and vision.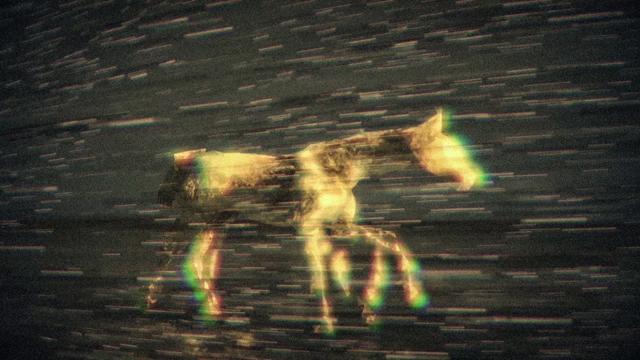 Rez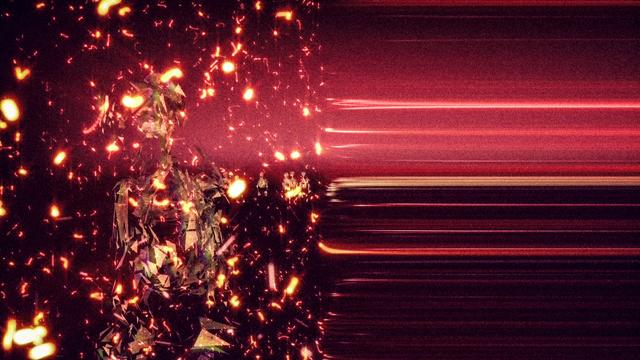 In the video, synesthesia is articulated in a way that is not unlike when you shut your eyes while listening to a song—maybe you've ingested some narcotics, who knows?—and your mind's eye projects some inner visuals shaped by the music. This idea—minus the narcotics—of closing your eyes and letting forms appear informed the very early stages of how Rolando first thought up some of the visuals, using these raw subconscious musings as direct inspiration to storyboard the videos.
To translate the storyboard into the final videos, Rolando separated the audio layers—voices, chorus, the various instruments—and then translated them onto separate CG video layers. Using audio keys he was able to convert sound values into graphics like opacity, rotation, speed, brightness, and color values. It was all done in After Effects, with some stop motion Kinect footage used for the horses—inspired by Eadweard Muybridge—and for the ghostly face, which is his own face, motion-captured.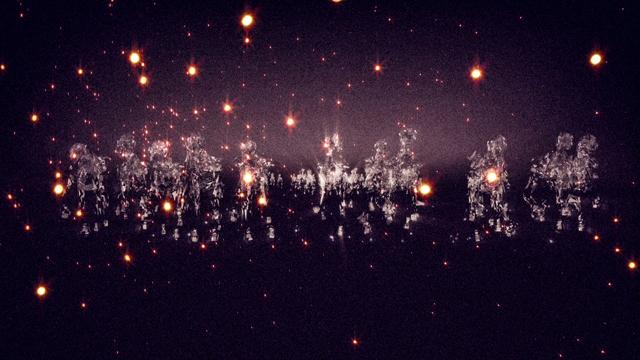 "In my point of view, there are intrinsic images in sound and vice-versa, in this way, each sound could be 'translated' in the video," notes Rolando. "It could be more or less literal, more or less abstract. So I don't really decide about shapes, forms, aesthetic, it's already there in the sound. Dark and deep sounds will be a more dark and foggy atmosphere, voices will be more energetic and reactive, sustained notes could be lights, but there are no generic rules because it's all about feelings."
You can find out more about N U I T on their website here. Check out the splash page for the videos here. Find out more about the work of Cedric Rolando at his website here.
Related
A Virtual Reality Experience Gave Me Synesthesia
Flaming Spiral GIFs Will Make You Want to Light Shit on Fire
Minimalist Optical Patterns Emerge in Max Cooper's New Music Video