East Toronto
Where the East side of the GTA begins is a bit of a contentious point for locals. Some say it starts after Yonge Street, which is the dividing line of Toronto; some say it starts after the Don Valley Parkway, one of the city's biggest (and regularly congested) highways responsible for entry and exit outside of the downtown core. Within these unclear boundaries lies sections of North York that bleed into the area as well as Scarborough which is most well known as the actual 'East End' of Toronto. But what this confusion ultimately reveals is that the East is foreign, unchartered territory for Torontonians and yet some of the most influential artists to touch Canada were brought up inside its borders.
*A complete playlist of the artists featured is at the bottom of this article.
NORTH YORK
North York lacks a defining identity of sorts, unlike other pockets to the east and west districts of its borders. Sitting just a few kilometers up from Old Toronto, North York is the area that stretches between the Don Valley Parkway and Highway 401, and has, therefore, become an easy area to forget about. What's really interesting about the region, however, is that it houses two neighbourhoods that are among the city's poorest and richest: Bridle Path (being the richest), and Flemingdon Park (being one of the poorest). North York, undoubtedly, should be commended on its ability to entertain an ever-expanding market of upper-middle class renters, without the complete eradication of low-income housing that has been seen downtown.on its ability to entertain an ever-expanding market of upper-middle class renters, without the complete eradication of low-income housing that has been seen downtown.
Big Lean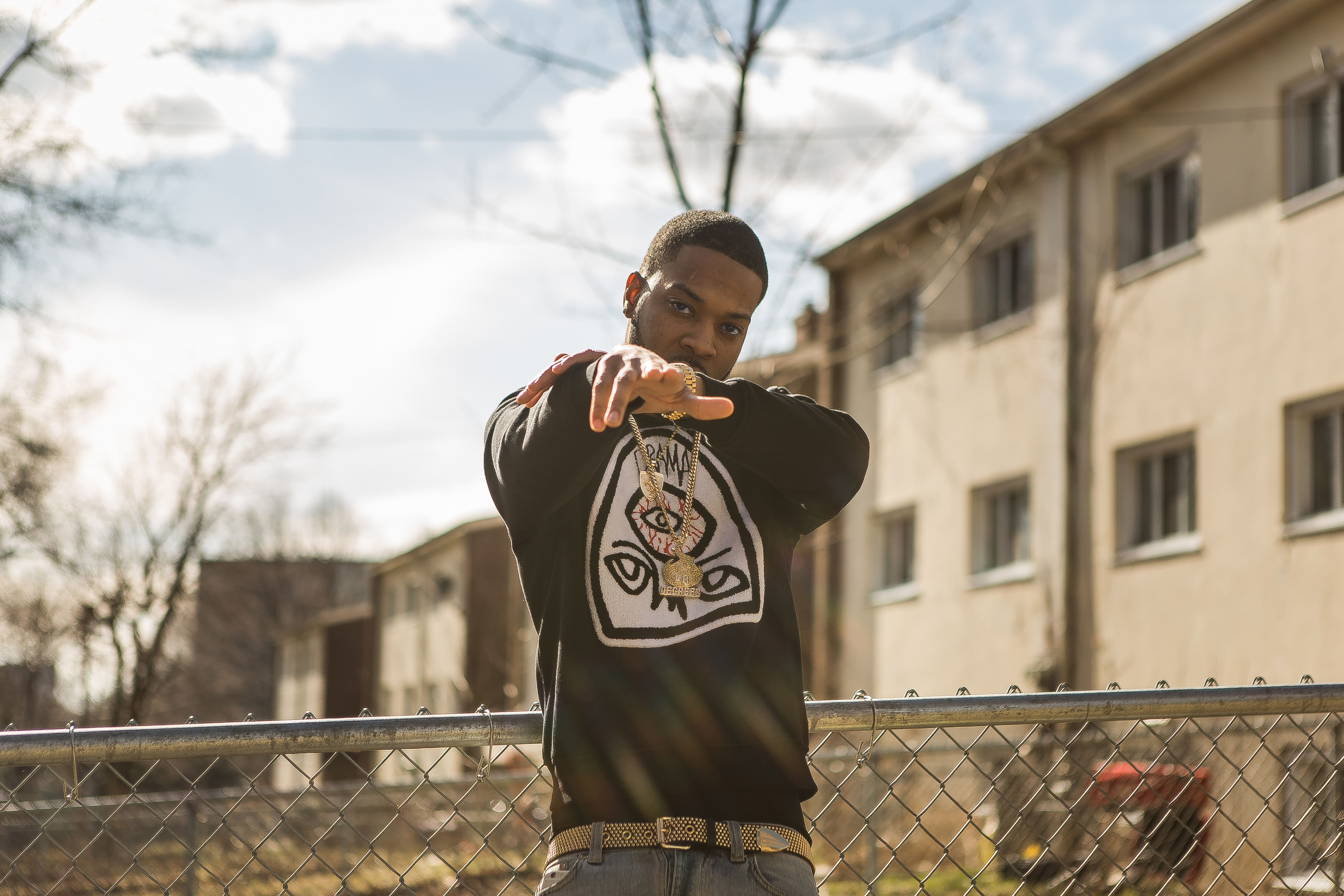 Parma Court, which is on North York's eastern region that borders Scarborough, is where Big Lean calls home. He's not quite a newcomer, but far from being a veteran, a familiar description for many artists here in the city. Since releasing his debut tape I'm Here Now in 2010, he's had a steady output of projects, and recently made some big moves in Europe after appearing on Drake's Boy Meets World Tour.
Over songs like "Stamina" and " Smooth Operator," Lean's signature raspy tone traverses through aggressive rap barbs to Patois-laden dancehall tunes, and sneaky interpolations of Sade hooks. All of his bigger tracks have illustrated his hit potential, a quality that should've put him on years before. Still, he, along with collective, DaDegrees come off unbothered by the rat race to the top of the local music totem pole. Instead, the team has gradually built a catalogue of great music, and taking advantage of the increased spotlight that projects like More Life have put on OVO affiliates in the last few months. | LISTEN
12AM
Weaving in and out of falsettos and paired over trap-inspired production, 12AM swoons about drugs, wild parties, and heartbreak, eerily similar to The Weeknd. With only one project released titled Afterparty, the east-end singer recently caught the attention of Phoenix Suns shooting guard Devin Booker with a single he titled after the player. | LISTEN
Scarborough
Initially separated from the rest of the GTA as its own borough, Scarborough was amalgamated along with adjoining district to make the new city (or 'Megacity') of Toronto in 1998. Even so, almost 20 years after its amalgamation, Scarborough still feels like an island of its own. Visit a party or basement jam anywhere in the GTA and guaranteed whenever a crowd is asked to rep their location, Scarborough always garners the loudest roar.
Some of this pride comes from the fact that the city is a vast cultural space. Just as important though is the rich history of Toronto hip-hop roots that comes from here. Look no further than the first Canadian rapper to land a top 40 Billboard hit Maestro Fresh Wes to seminal collectives like Brassmunk and The Circle where the careers of super-influential Scarborough acts like Kardinal Offishall, Saukrates and Choclair started. It's also within the city limits where you can find one of the largest malls in Canada and accidental cultural epicentre, Scarborough Town Centre, which has, over time, become a rite of passage for artists to distribute mixtapes in and around the area much to the chagrin of shoppers.
Unfortunately, in the past Scarborough attracted the label of being unsafe due to the sensationalism of gun crimes and murders from local media. Though it's still an issue, views around the ethics of how areas are portrayed have improved.
JIMMY B
While the city has seen many homages and references through music, none in recent times has so proudly made a banner of the area, and with such pride, as Jimmy B. His most recent tape Prince of The Borough: Ch. 1 - The BRiCKZ serves as an ode to the city with tracks like the anthemic and aptly named "Scarborough," which illustrates the borough with a sense of passion that borders on hyperbole, whilst also acknowledging its hardships.
Aside from his evident local patriotism, Jimmy B's traditionalist approach to rap, using sharp punchlines and combative cadence to vividly tell the stories of supposed villains and goons on each track makes him an entertaining prospect to continue to watch. | LISTEN
Gilla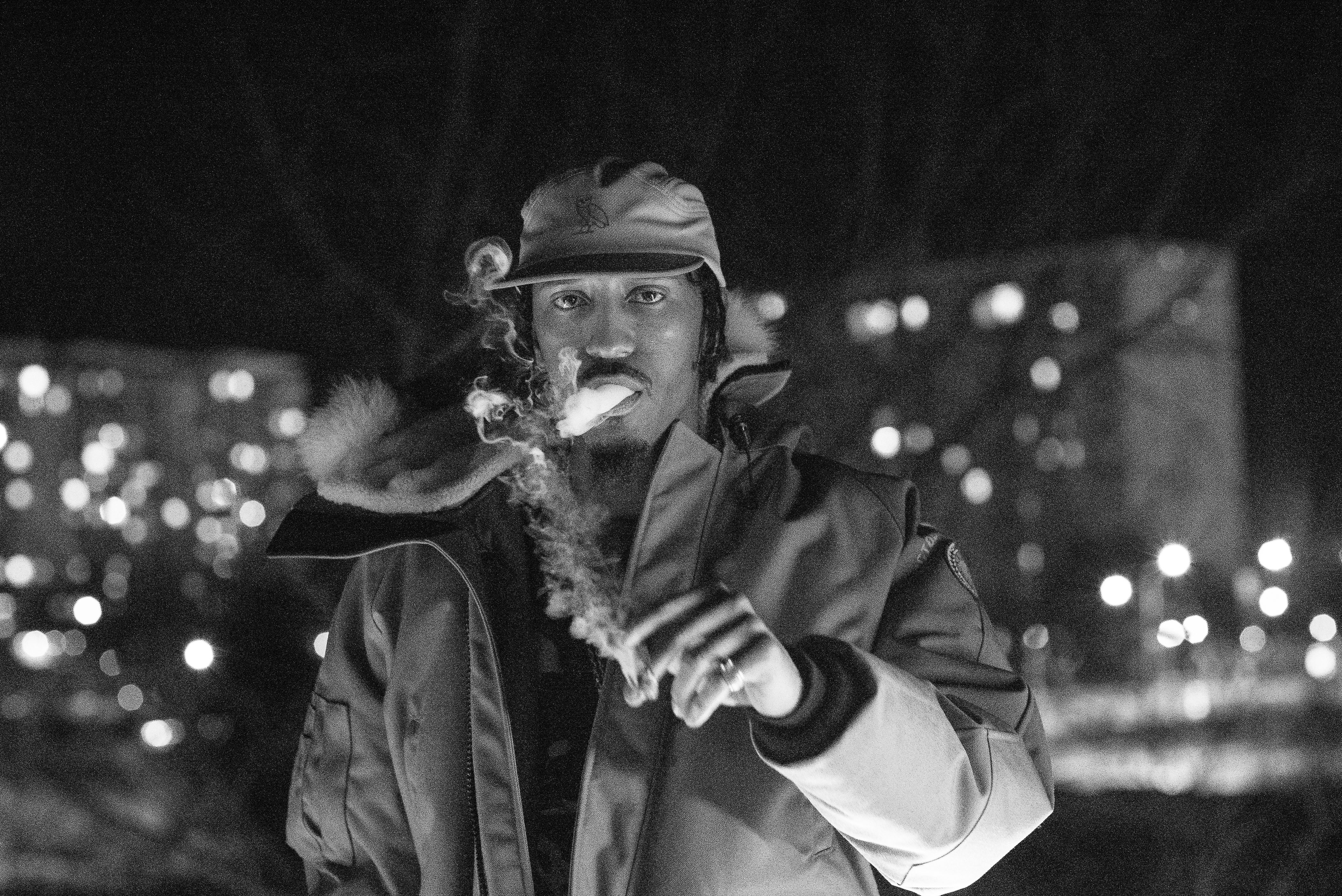 Similarly, this no frills approach is also carried by Gilla who alongside artists like P. Reign and Baka, make up the collective Reps Up Crew. Formerly known as Gillatein, the stone faced rapper comes out of Galloway, better known by locals as "G-Way", a rough strip within Scarborough that carries a troubled history with crime, but has improved in recent times.
Still, this harshness is reflected in his deadpan, humourless cadence. With blunt honesty, there's little interest in melodies or turn-up as he chronicles the people who have survived and died on account of his past lifestyle. His long awaited second follow up in his Stay Solid series is expected to release sometime this year. | LISTEN
Young HeavyWeights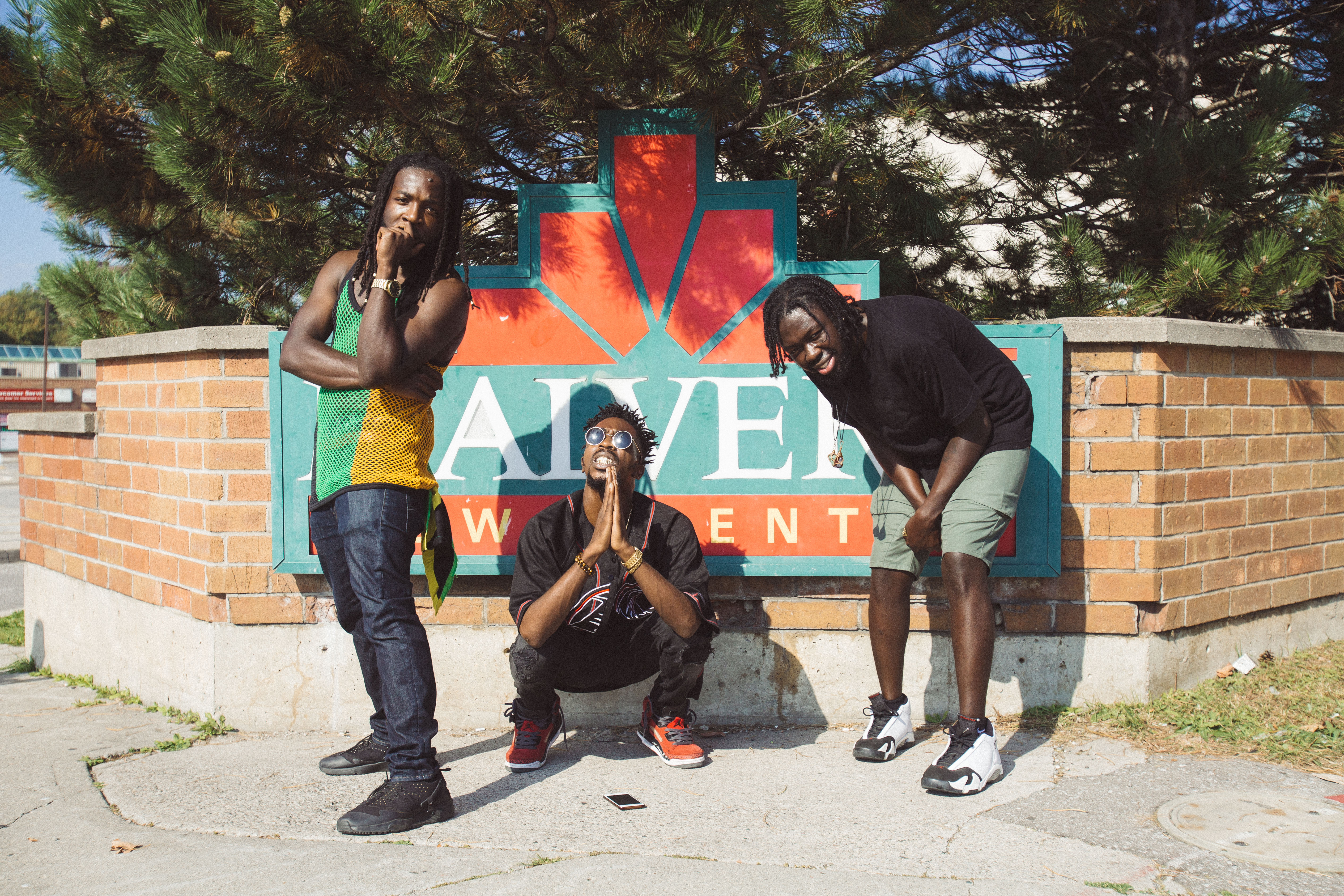 Young HeavyWeights are a very Scarborough, very Malvern-man-dem and very talented collective of three artists: D.E.Z., IKENO and North English. The trio categorize themselves as Spiritually Ratchet, making their music a meeting place of thought provoking lyrics and trap-inspired production. The artists explore different themes in their individual catalogues but together they offer insight into their East End lives in the neighbourhood of Malvern set to a backdrop of psychedelic adventures as told in their lyrics. | LISTEN
Tyriqueordie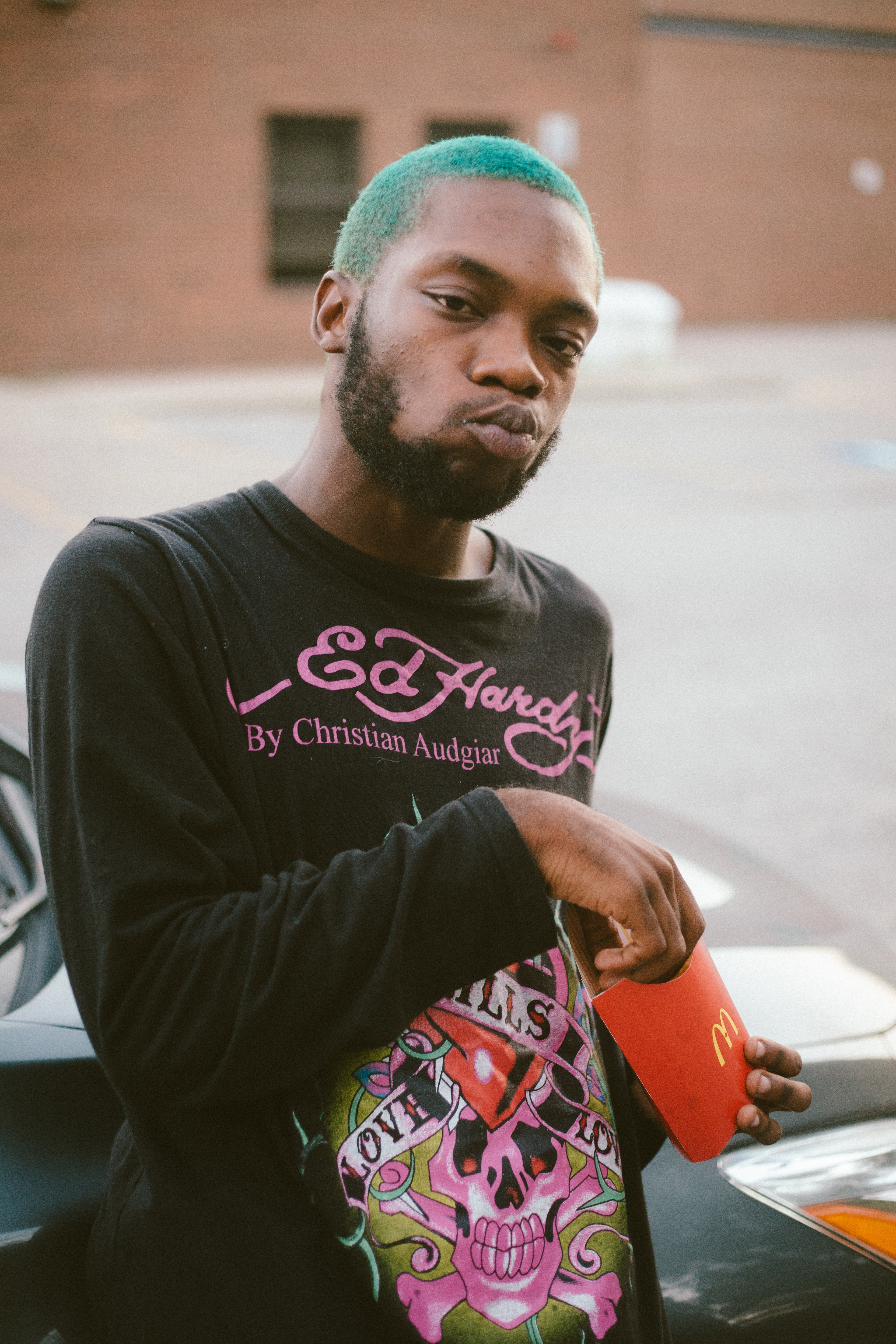 Tyriqueordie is a rapper from Scarborough. With creative links to Toronto's BEVSTMODE collective, he employs surreal production on conceptual, narrative-driven songs. Coupled with psychedelic visuals and moody R&B components, Tyriqueordie's work is downright trippy. For instance, his last project, a ten-minute lo-fi hip-hop epic, takes elements from the weirdest corners of the internet to accompany his whimsical flow. | LISTEN
Luu Breeze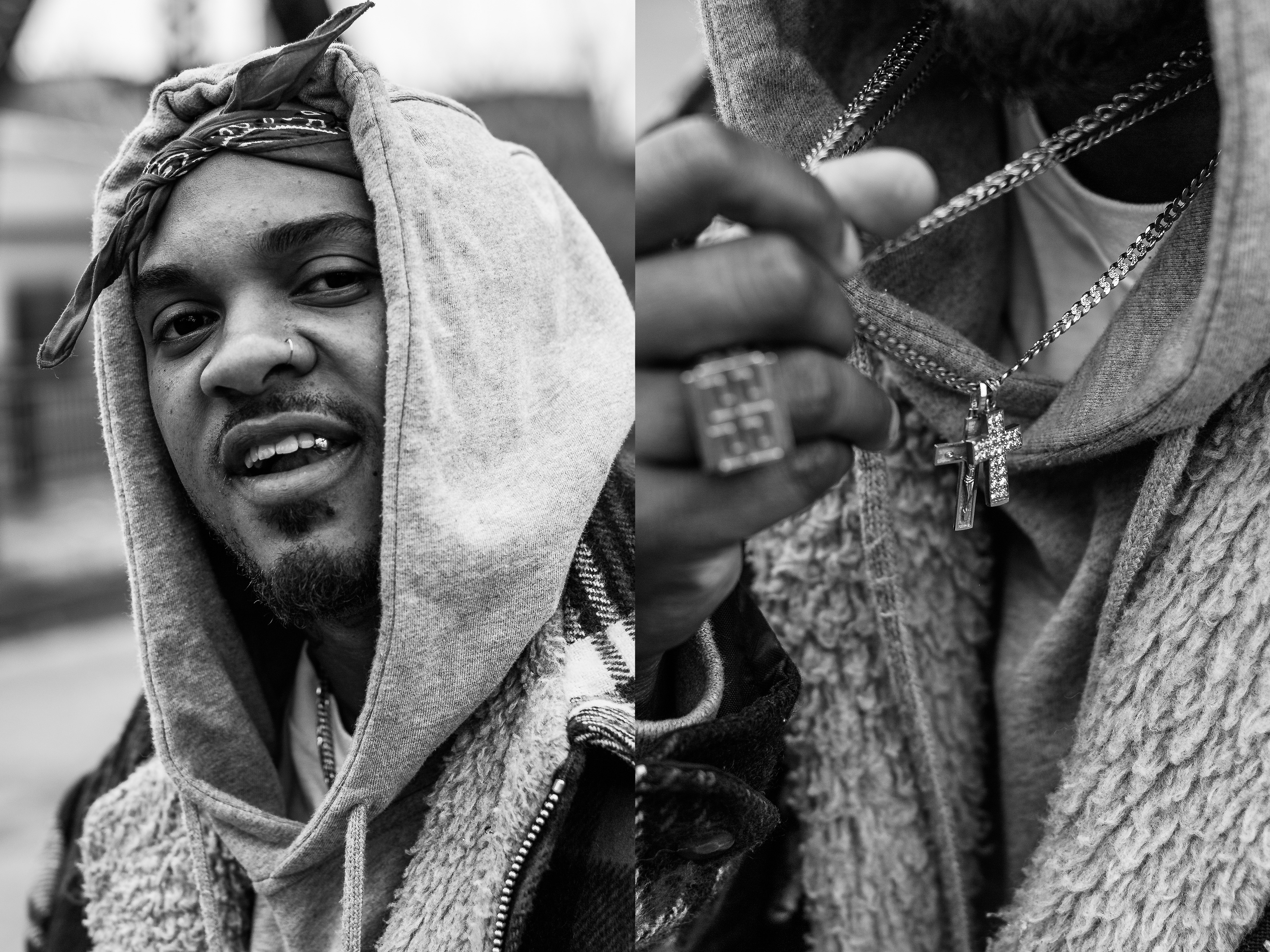 Luu Breeze may be proof that all roads in Canada lead to Toronto, a notion that'd likely be scoffed at by the inhabitants of the singer's Halifax hometown. Still, his moody music is a far better fit in Scarborough than in the Maritimes, and he's contributed to the borough's scene for years. "Felt So Good" feels like an updated Blackstreet single, with Luu's voice multitracked into a choir that'd sound more at home on 90s R&B radio than Spotify playlists. | LISTEN
JUST JOHN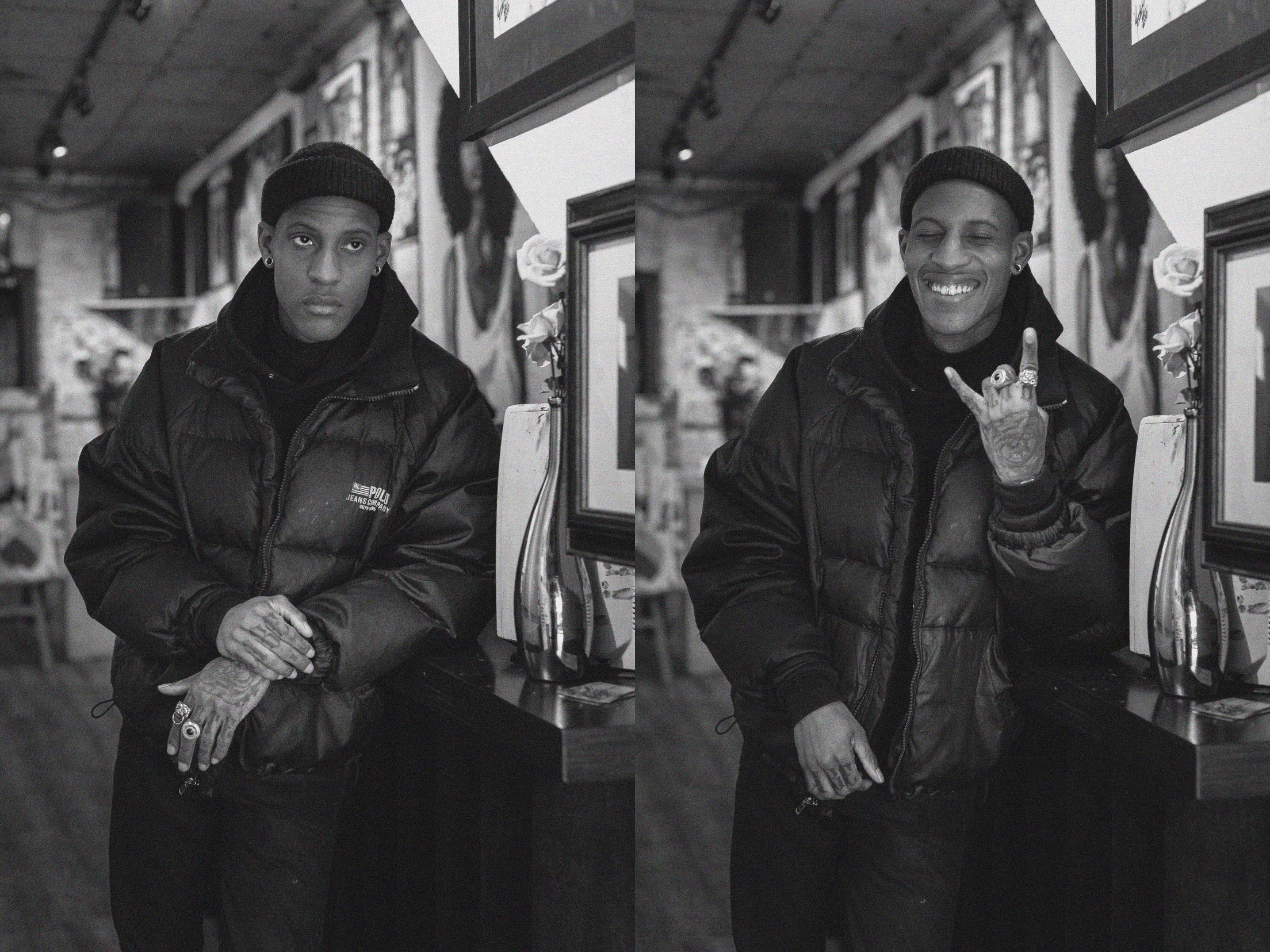 Just John—real name John Samuels—has his roots and heart here but has also blended it with his experiences of Downtown living. As owner of Blank Canvas Gallery, a popular downtown spot known for showcasing the creations of marginalized and low-income artists and musicians, he juggles cool with his experiences as a black youth. His debut project Renaissance Boy effortlessly showcases these elements through spacey instrumentals while providing an an alternative to the more prominent rougher sounds of the city. | LISTEN
Chris Castello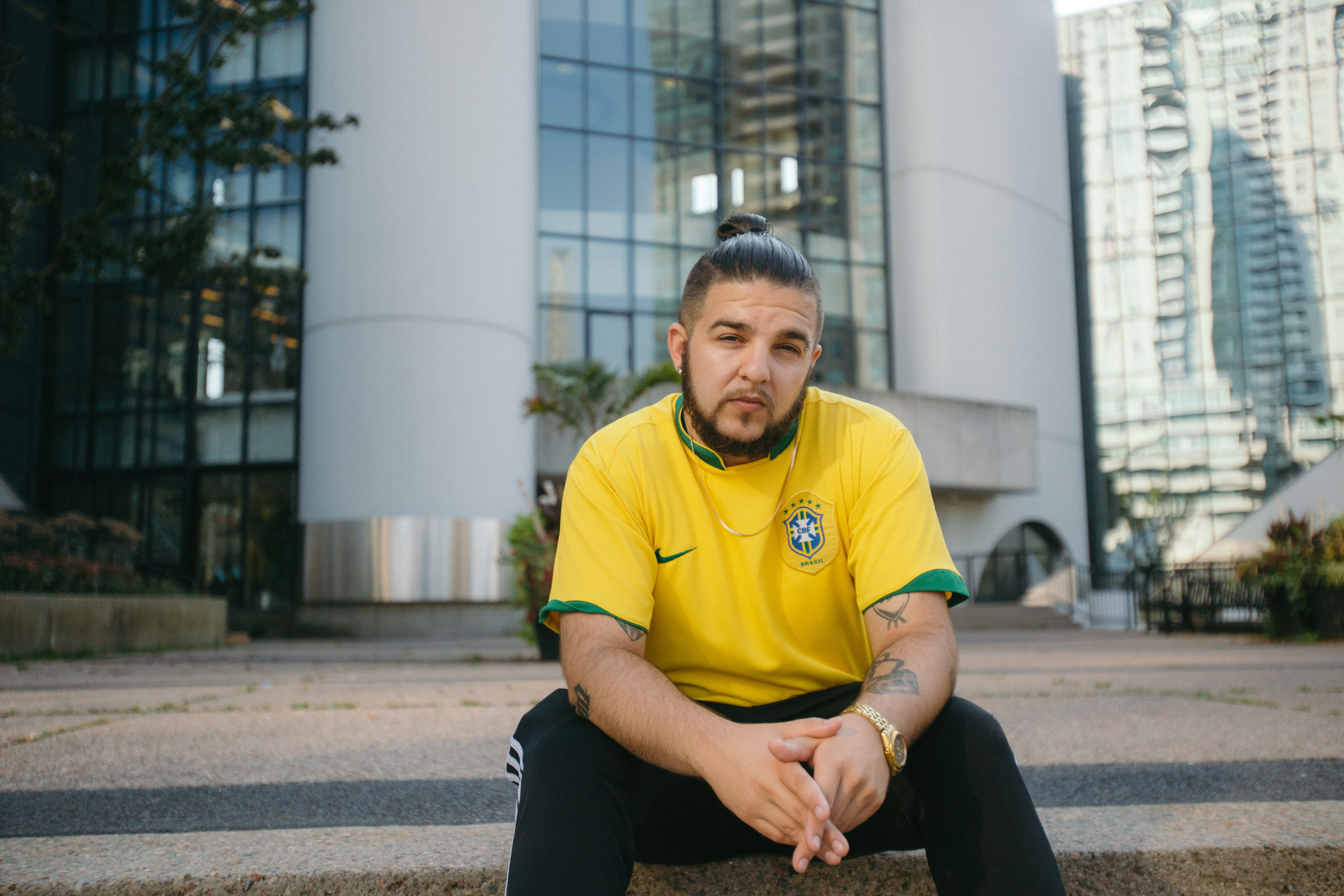 Chris Castello makes smooth, grandiose R&B. His last album, Roses, is a melancholy body of work that uses flashy synths, delicate acoustic guitar, with the occasional anime-inspired bop to accompany his tranquil voice. His lyrics focus on relationships, occasional heart-wrenching emotional pain, and the quest for introspection. | LISTEN
M@rcus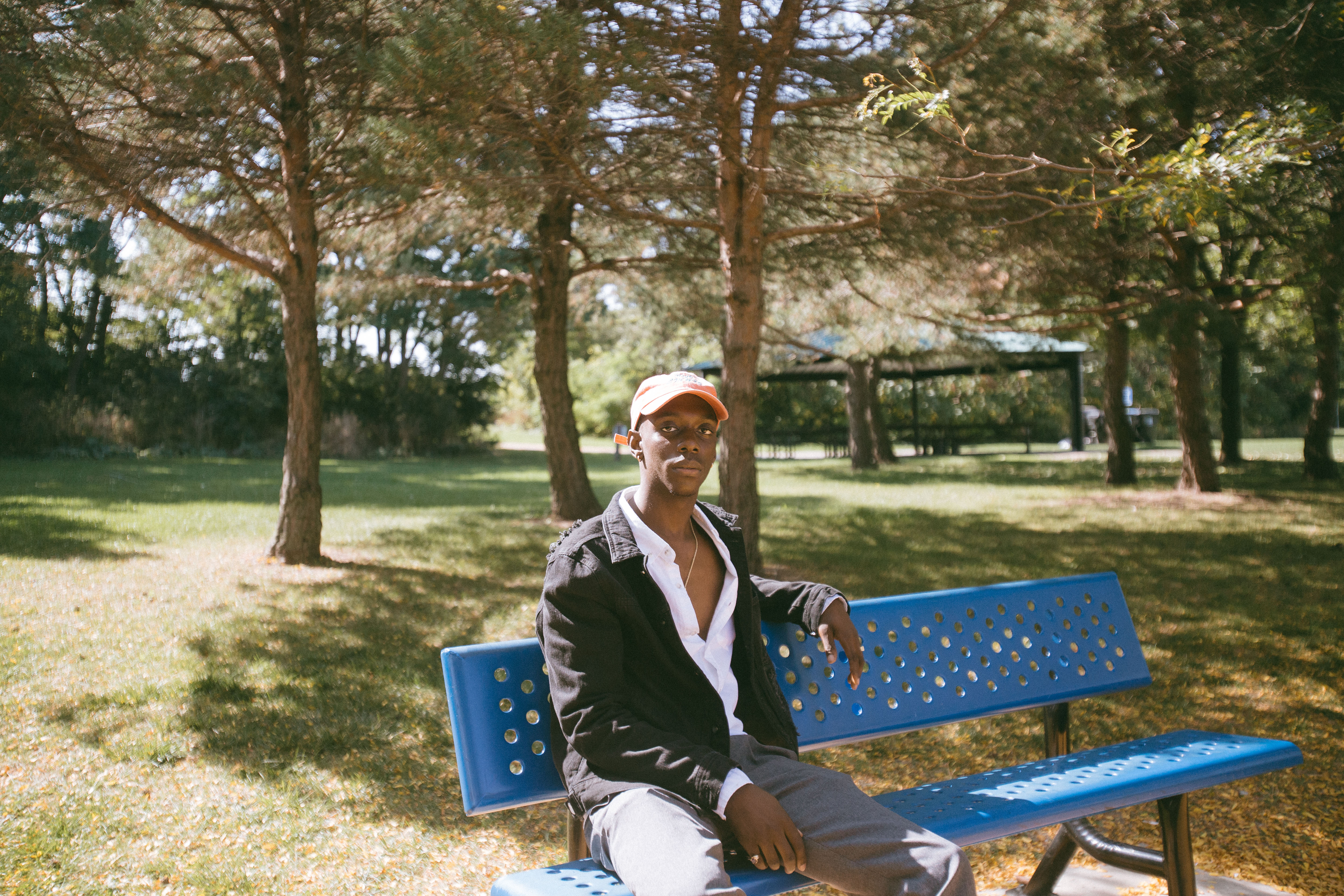 Take a journey to the east end with M@rcus. Though the artist hasn't released an album or EP yet, a slew of singles on his SoundCloud page shows the potential for a promising and cohesive project. | LISTEN
Killy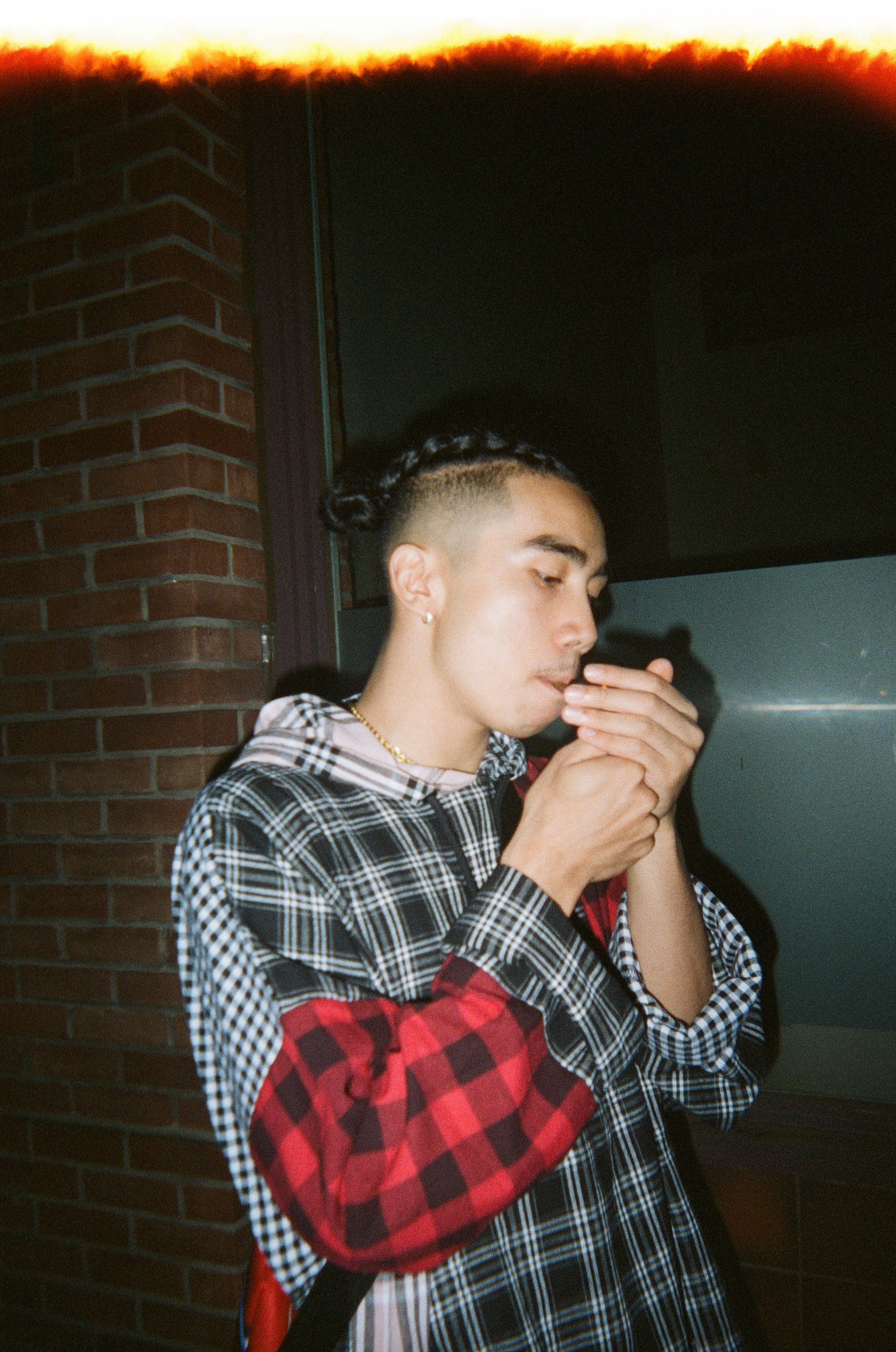 Black tinted grillz and fur coats are the look for one of the city's unlikely champions. Killy has opened for acts like Lil Pump and Jazz Cartier, and his videos "No Romance" and the breakout "Killamonjaro" have racked up millions of views on YouTube. The Bajan and Filipino emcee struggled with under representation in media throughout his childhood, and his come up represents a victory for marginalized voices in Toronto's music industry. In songs like "Distance," Killy reflects on dissonance he's experienced during the rise, saying, "I don't think you really know the feelin'/ see me as the hero or the villain" | LISTEN
NUE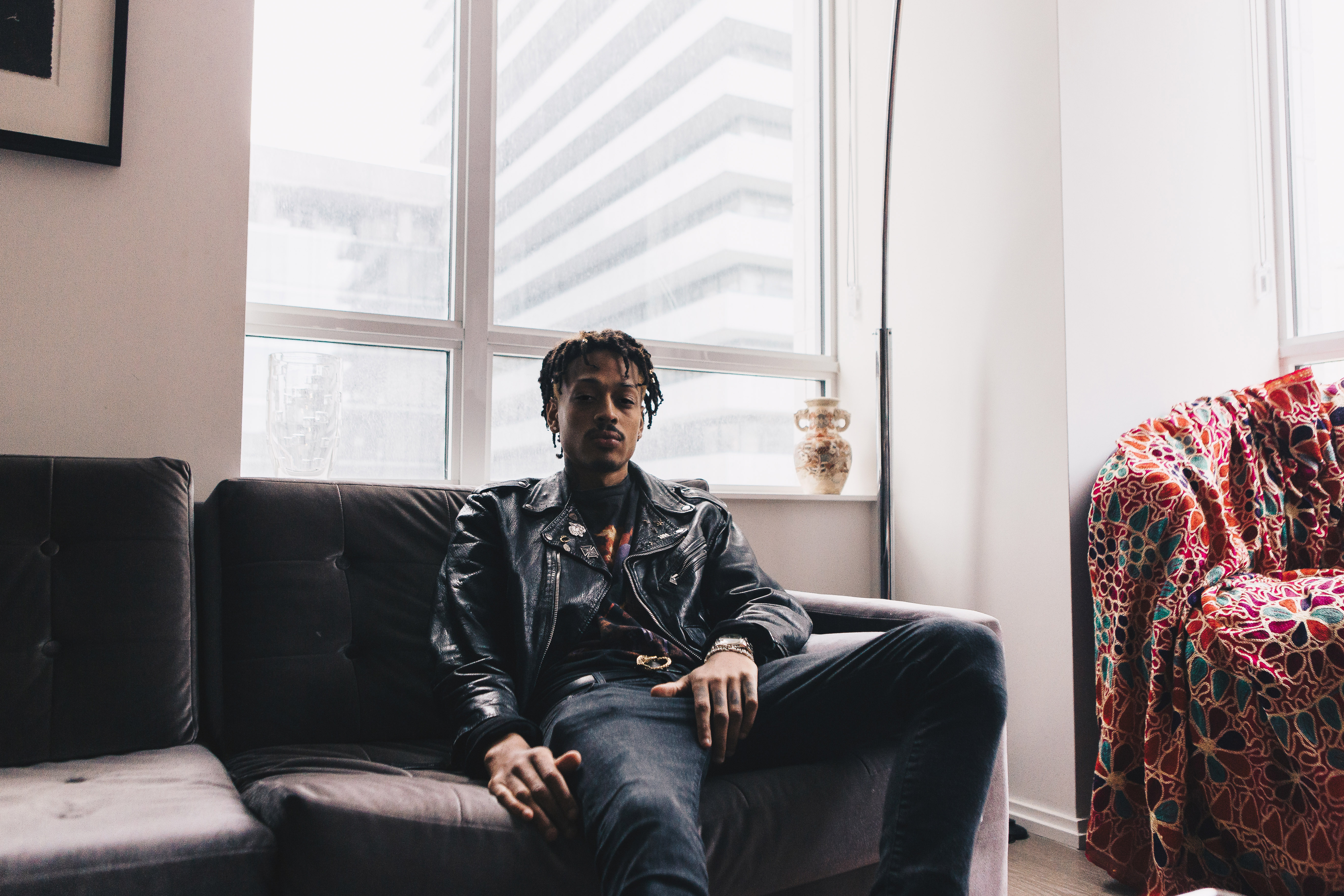 Before the heavy influx of Patois-inspired Toronto slang in the city's music, Nue is an artist that frequented this lyrical styling in the past. The artist is noted for his infectious hooks and visually arresting music videos directed by Patrice Nuelie; seriously, a visual off of his debut (and now scrubbed) EP Dreamcatcher, titled 'Outrageous', featured a disclaimer that warned viewers that the flashing colours could "induce seizures."
Nevertheless, he continues to carve out his own place as a distinct player amidst other artists from the East with his unique cadence, often placed over equally unique production. | LISTEN
Keffaleng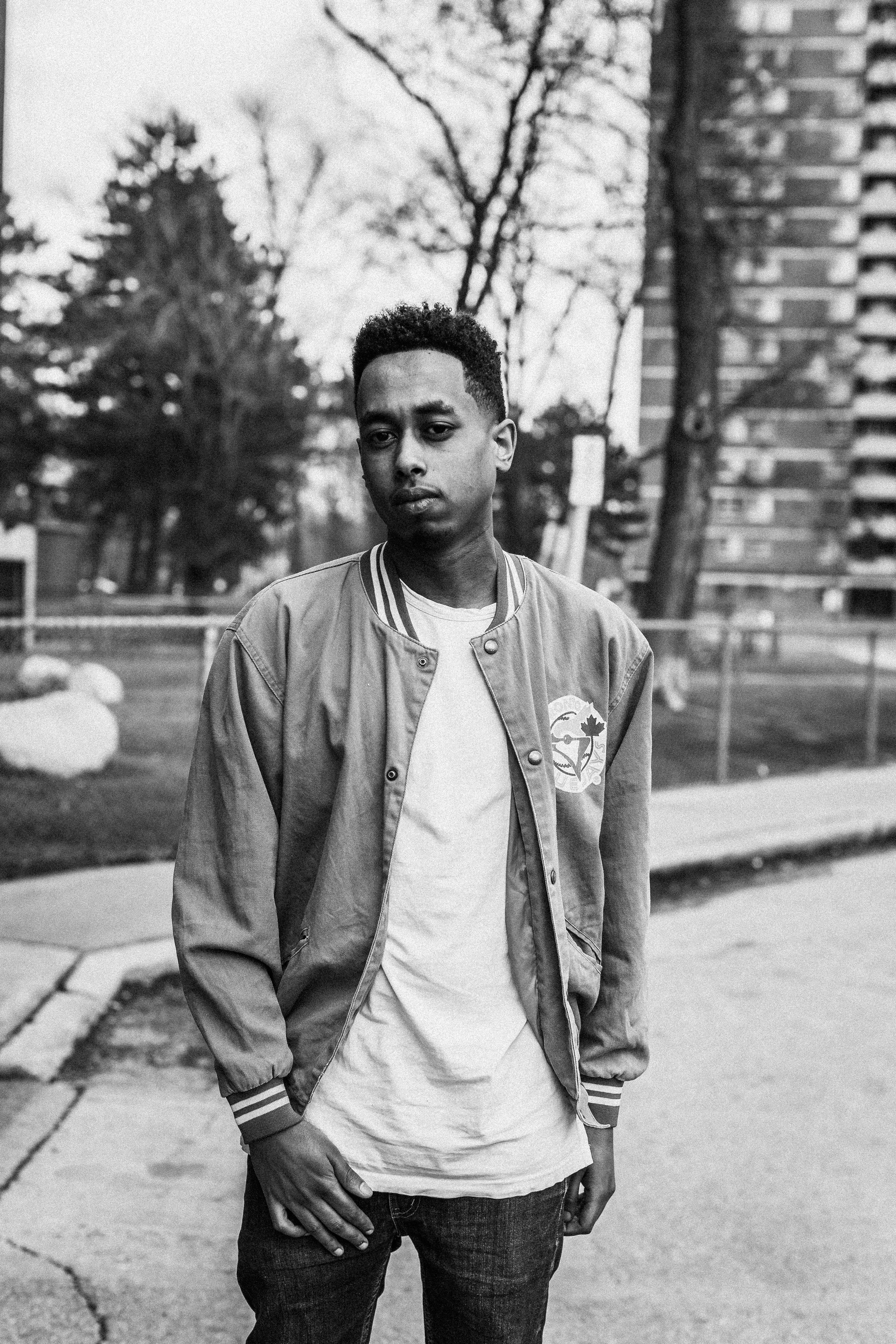 Keffaleng also draws from a familiar Scarborough presence through his Ethiopian heritage, though instead of The Weeknd's high, keening tone, he prefers a full-bodied croon that's supported by more traditional production. His Not So Famous tape uniquely captures a mood somewhere between synthpop and slow jams. | LISTEN
British Man Dem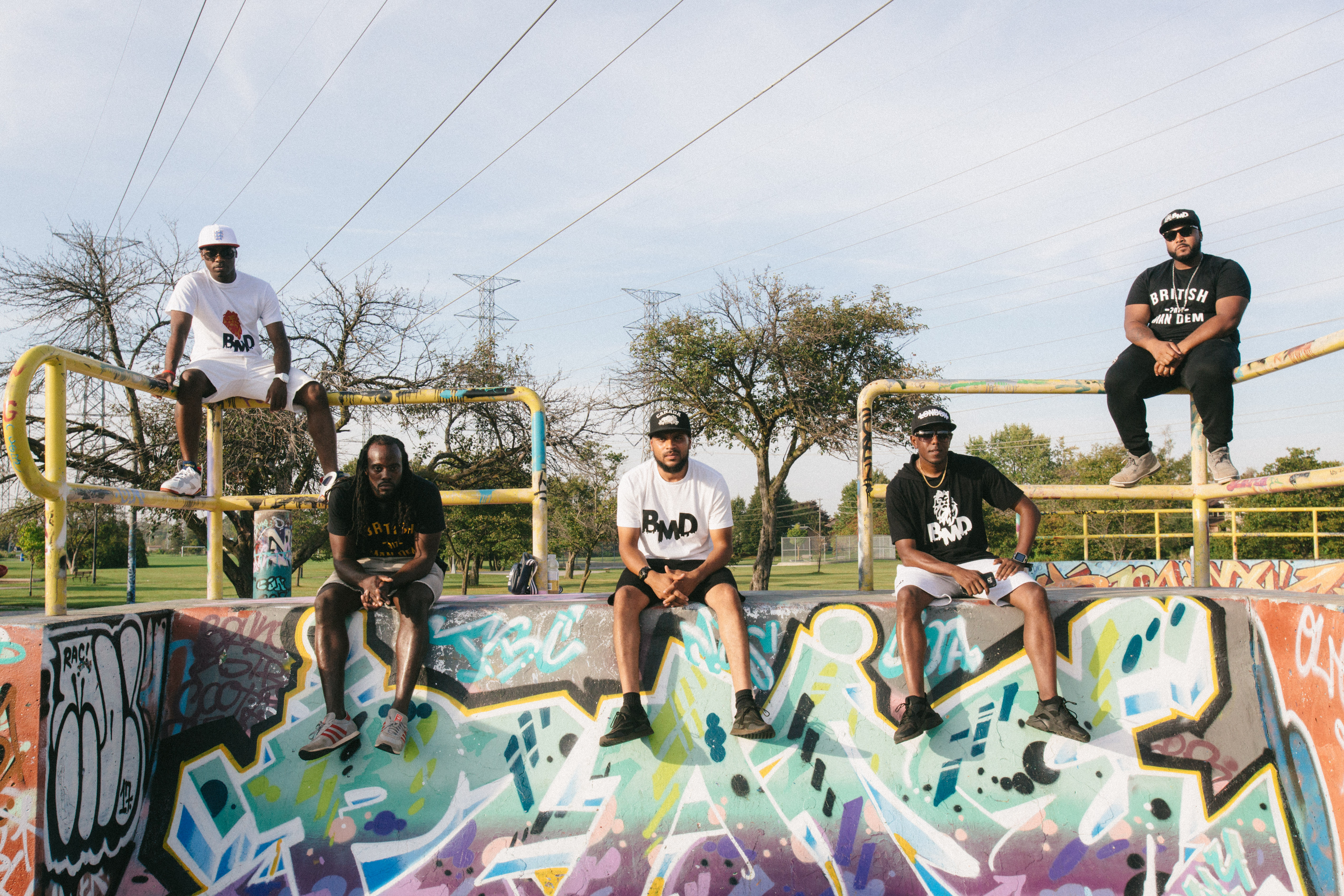 The crew's mission is to keep it British in Toronto by injecting their style of grime. Made up of emcees Mega, Riddimz, Sicko, Plain English, and DJ Lighter, British Man Dem are known for putting on dance parties around Pickering and beyond that feature grime, garage, and house music. Each of the various members have been cultivating a grime fanbase in the city with radio shows and mixtapes for nearly a decade. | LISTEN
East Chinatown/ The Beaches
Just east of the downtown core are The Beach/The Beaches and East Chinatown. Residents of The Beach/The Beaches have been vocal about some extremely pressing issues like making sure people know they are not a part of Scarborough as well as figuring out whether they would like their neighbourhood to collectively be referred to as "The Beach" or "The Beaches". Five kilometers shy of The Beach(es) is East Chinatown, which has a much more upsetting history.
Though the area is now a thriving hub for commerce, due to a lost Olympic bid in 2008, the area's residents were displaced, neighbourhood's value lowered and many claim that because of this, its character disappeared. Despite the problems that riddle its residents livelihoods, one thing is for certain: they have both been the grounds for some of the city's newest talent.
Leila Dey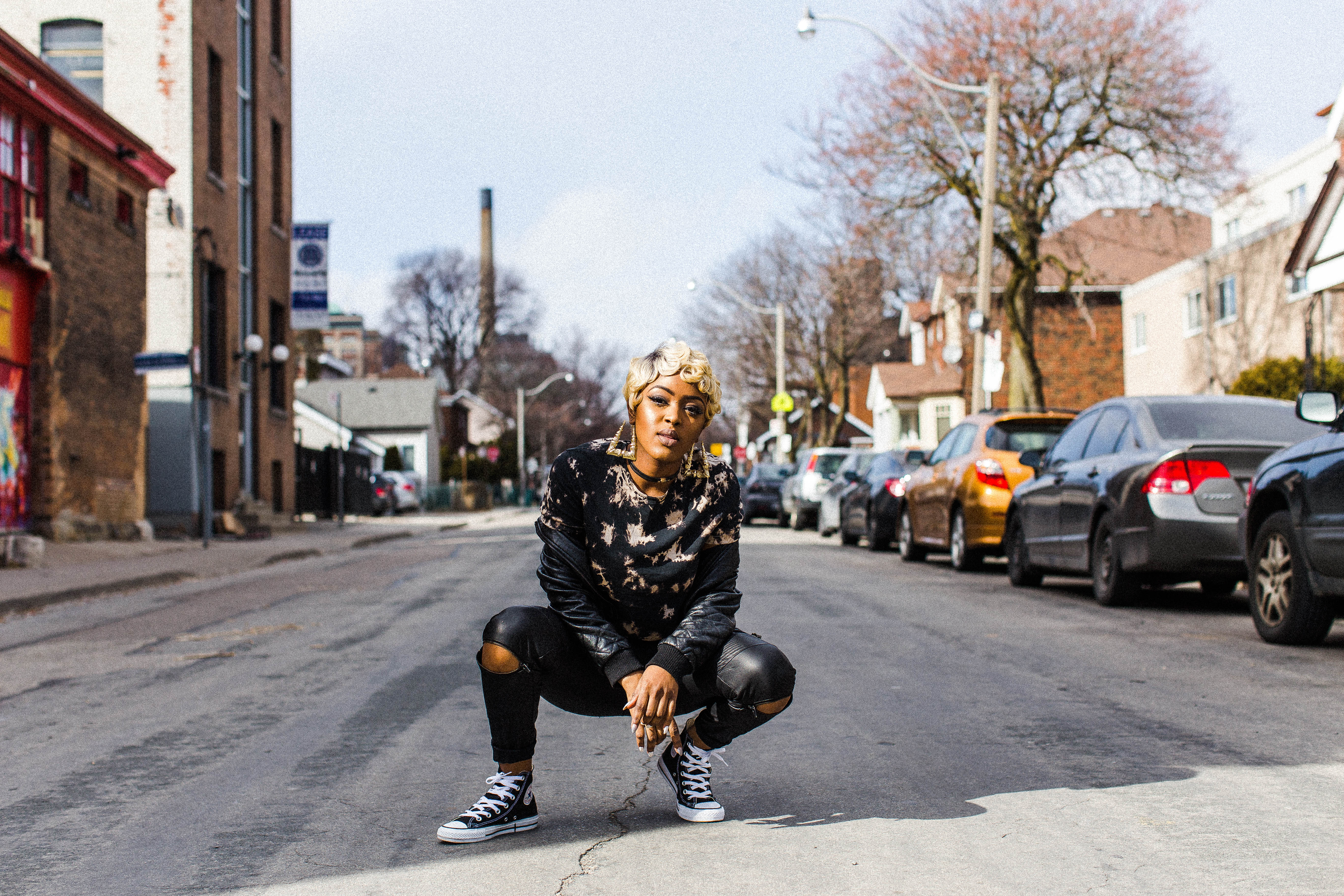 Leila Dey represents the first wave of artists to come from the area. Originally born in Jamaica, her voice evolves from singing to rap over traditionally Toronto dense and spacious production on her EP Black Bouquet. Dey also works as a contributor and collaborator with such people as Vybz, and even the late King Reign of Brassmunk fame. | LISTEN
ALX&R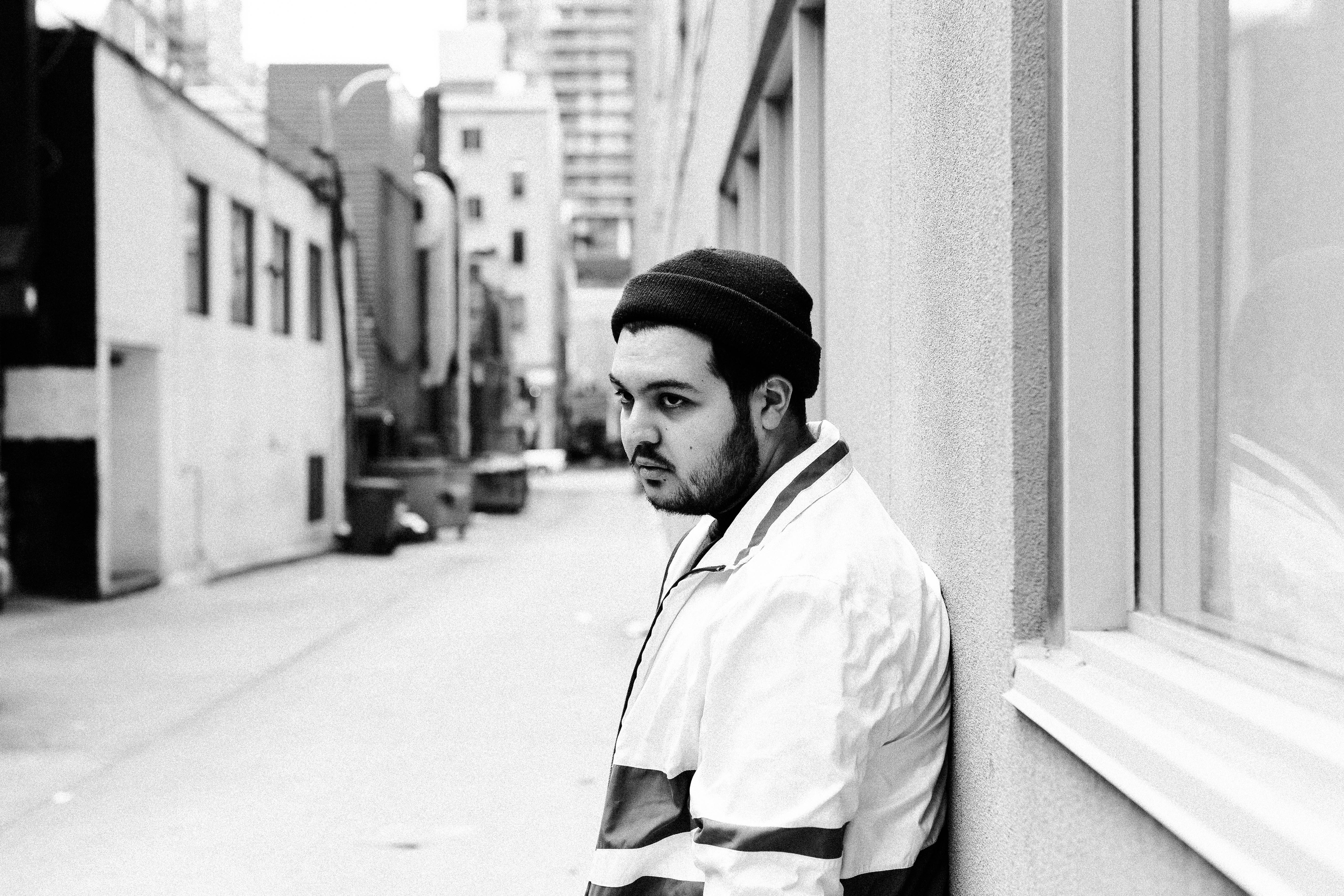 ALX&R states that he's from the "Ends" repeatedly, the term also being the title of his 2016 EP. As part of the Bevstmode collective of forward-thinking artists like fellow Scarberian Tyriqueordie, the man with the ampersand is more than just his oddly-punctuated name. | LISTEN
---
What Scarborough and North York have in common is that they are both vast regions that contain an immense pride. Being that they're not situated at the core of the city, they are unique epicenters for music within their own right. Isolation can sometimes be the best catalyst to create.
Jabbari Weekes is the Noisey Canada Editor and regrets not getting the chance to slander Malvern Town Centre. Follow him on Twitter.
Jake Kivanc has taken far too many photos in the last month. Follow him on Twitter
Jordan Hayles is quite upset he didn't get 'deaffaz' in the copy. Follow him on Twitter.

Phil Witmer has had vivid nightmares about the Scarborough Town Centre. Follow him on Twitter
Bryan Chong has seen too many days in the east. Follow his work here.
Zhamak Fullad hasn't looked at the sky in days. Follow her work here.