Labyrinthine river systems that split off into thousands of watery tendrils. Rippled desert sands sculpted by wind, drought, and time. Farmland parcelled off into checkerboards of clean geometric shapes.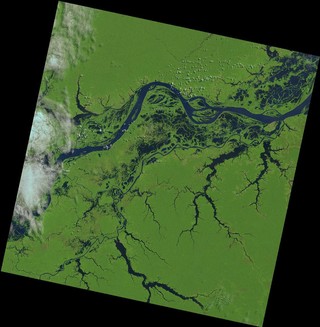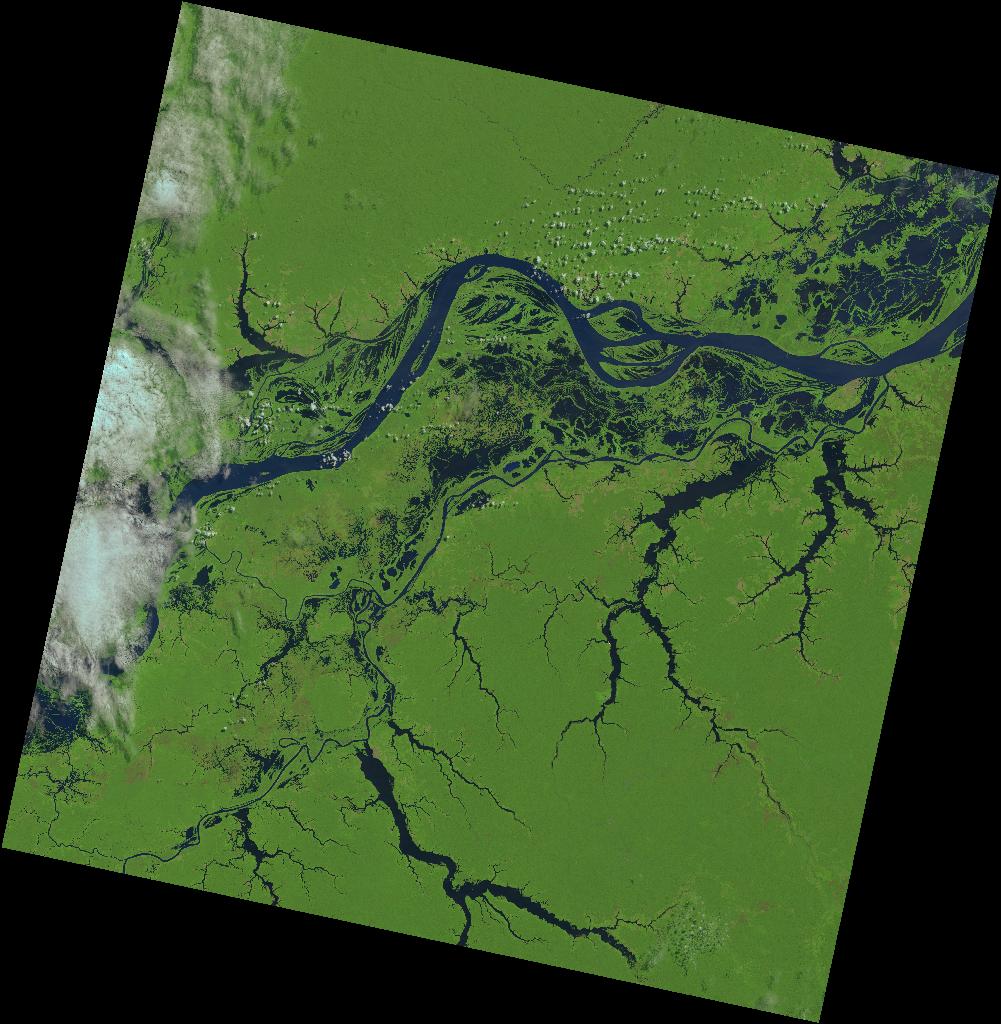 These are just a few examples of the majestic scenery captured by the NASA/USGS Landsat program, a satellite series that has kept tabs on Earth from space since its first component launched in 1972. As the longest-running Earth-observation satellite constellation, Landsat has amassed millions of images of our world from altitudes above 400 miles. This wealth of visual information is crucial to deciphering Earth's dynamic processes, as well as the human effect on them. And of course, as a plus, these sky-shots are downright mesmerizing to ogle.

That's why Martin O'Leary, a glaciologist based at Swansea University in Wales, was inspired to create @LandsatBot, a Twitterbot dedicated to sharing diverse Landsat images of locations around the globe.
O'Leary also operates @HiRISEBot, which posts images of Mars taken by the HiRISE instrument on the Mars Reconnaissance Orbiter and @Cassini_Bot, which posts images of the Saturn system taken by the Cassini orbiter. But those projects were developed after he had debuted the Landsat page.
"I use Landsat images a lot in my work, so I just decided that it would be a quick and easy thing to do as a fun first project," O'Leary told me over Skype. "It all snowballed from there, really."
In contrast to NASA's official Landsat Twitter page, which shares a wide range of processed images and news stories, O'Leary's bot posts the satellites' raw quadrilateral snapshots, along with geographic coordinates and a date stamp. The bot indiscriminately selects target regions to highlight, though it knows to toss out images that are too boring or difficult to decipher.
"It picks a random point on Earth, and then does a search for images of that point," O'Leary explained. "There are a few filters that it won't show you, such as completely blank ocean or completely blank ice. It does still throw some of those up occasionally, but for the most part, it's biased towards interesting-looking images."
LandsatBot's unprocessed images are displayed at a diagonal tilt on a black background, with the top of the frame denoting the northernmost edge of the pictured area. Each one represents a patch of Earth equalling about 13,225 square miles.
Recent posts have spotlighted the verdant landscape of Argentina's Corrientes province, the brilliant blues of the Kyrgyz Republic's mountain ranges, or the isolated Mariana Islands of the North Pacific. Some of the regions are tagged as "unknown" by the bot, but they can be identified by running their coordinates through Google Maps—an interesting exercise in comparing different satellite views.
For O'Leary, the shots that tend to stand out are those of complex geological systems like sprawling river deltas. Understandably for a glaciologist, he also has a soft spot for shots of glacial cover, though it can be a mixed blessing to watch them diminish over Landsat's 45-year-long visual record.
"It can get very depressing very quickly, especially with some glaciers that are completely wasting away," he told me. "But, and it sounds bad to say this, it's an interesting phenomenon to observe. Obviously on a human level, this is terrible. But on a scientific level, it's quite interesting."
Indeed, this rapid glacial melt is central to O'Leary's research as part of Project MIDAS, a UK-based team that is studying, among other things, the role of climate change on the enormous Larsen C ice shelf in western Antarctica. "You may have seen some of our coverage recently about an iceberg the size of Delaware about to break off," he said. "We've been looking at a lot of images from that, but we're mostly using radar images, so it's less visually appealing."
Even so, the useful data gleaned from these satellites highlights the necessity of maintaining a robust constellation of Earth-observation spacecraft to monitor our changing planet. Whether NASA will continue to be an industry leader in this field remains to be seen, especially in light of comments from the Trump administration's senior space advisors suggesting Earth science be redistricted to a smaller federal agency, like the National Oceanic and Atmospheric Administration (NOAA).
But regardless of its future, the Landsat program has revolutionized the human perspective on Earth with its multitudes of stunning images. To that end, O'Leary hopes that his Twitter homage to the program will help connect and engage followers with Landsat imagery, no matter what they happen to make of it.
"Everyone likes a pretty picture, but I didn't produce [LandsatBot] with any particular scientific outreach goal in mind," he told me. "I just thought, well, I learn stuff from looking at these images, so hopefully other people will too. It's not up to me to tell people that they should care about this stuff. But if you make it available to people, maybe they'll care about it the way you do, or maybe they'll care about it in a whole other way. That's my approach."
Get six of our favorite Motherboard stories every day by signing up for our newsletter .