In early 2019 the L train in New York City will shut down for 15 months to repair damage caused during Hurricane Sandy. Leading up to the closure, VICE will be providing relevant updates and proposals, as well as profiles of community members and businesses along the affected route in a series we're calling Tunnel Vision. Read more about the project here .

As ethereal and essential to the New York cityscape as the subway station may be, so, too, is the bodega above or below it, serving the nonstop flow of commuters who are coming and going, with a decent cup of coffee, a quickly smeared bagel, and a paper bag for that Coors Banquet. They are the lifeline of this city's lifestyle: a place that has everything you'll ever really need, always open, and always there for you.
There are nearly 12,000 of these refuges, spread out across New York's five boroughs. They are a vital piece of the city's economic puzzle, offering immigrants, who often run or work them, an important ladder to success. But, like many things from the city's past, these delis are disappearing due to very real threats in sky-high rents and Duane Reades. Increasingly, bodegas are becoming an endangered species, and that sucks.
In north and central Brooklyn, the prolonged L train shutdown poses yet another existential crisis to these small business owners. Rush hour is what keeps them afloat, and losing that train's greatest purpose—to connect commuters to Manhattan every day, by the hundreds of thousands—for more than a year could be what drowns them. This dependency is what makes bodega workers some of the most vulnerable individuals to the closure's fallout.
So, on a recent afternoon, we went up and down the L train line to ask the folks who make this city run about the impending crisis: their worries, their backup plans (or lack thereof), and what it could mean for their future in New York.
***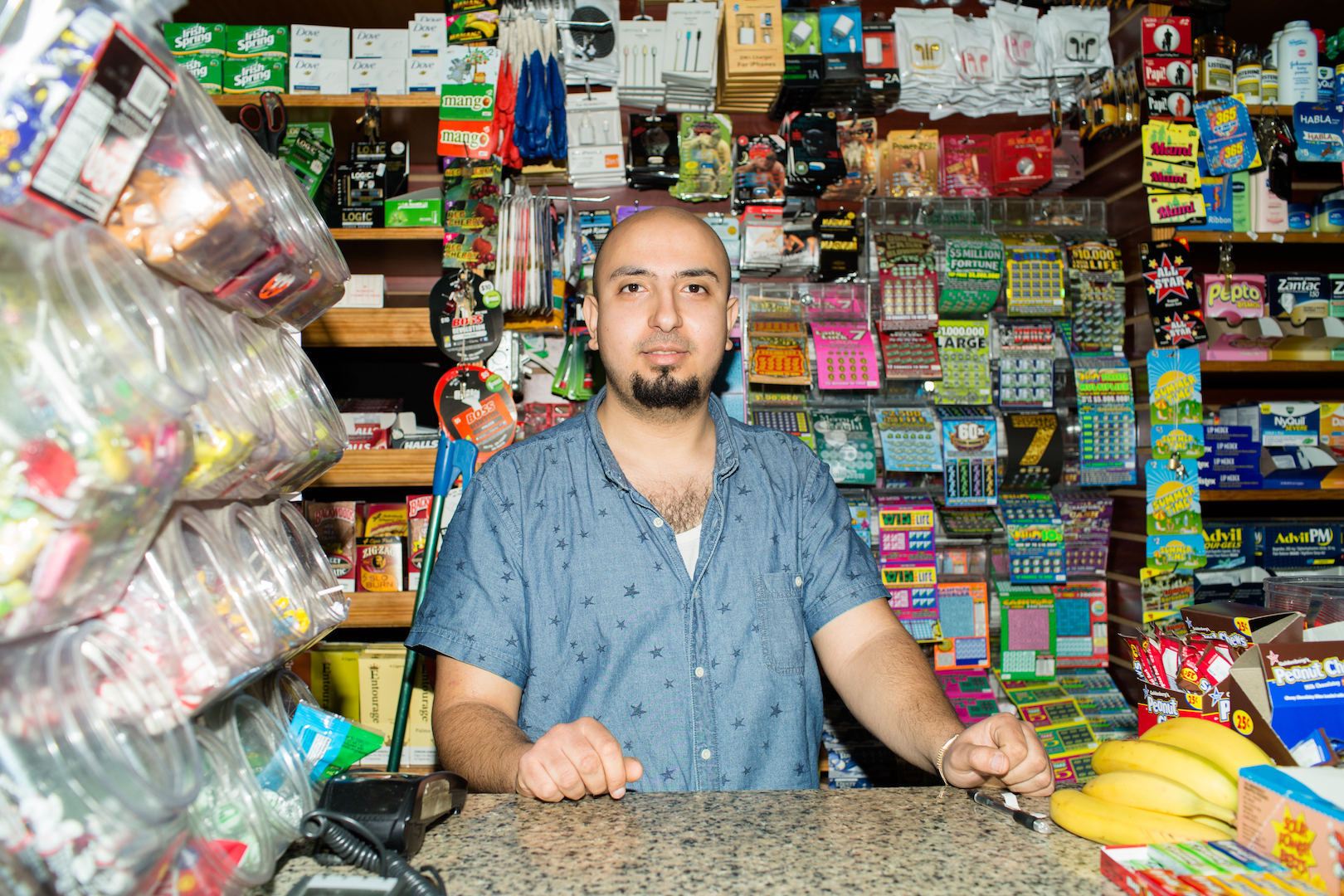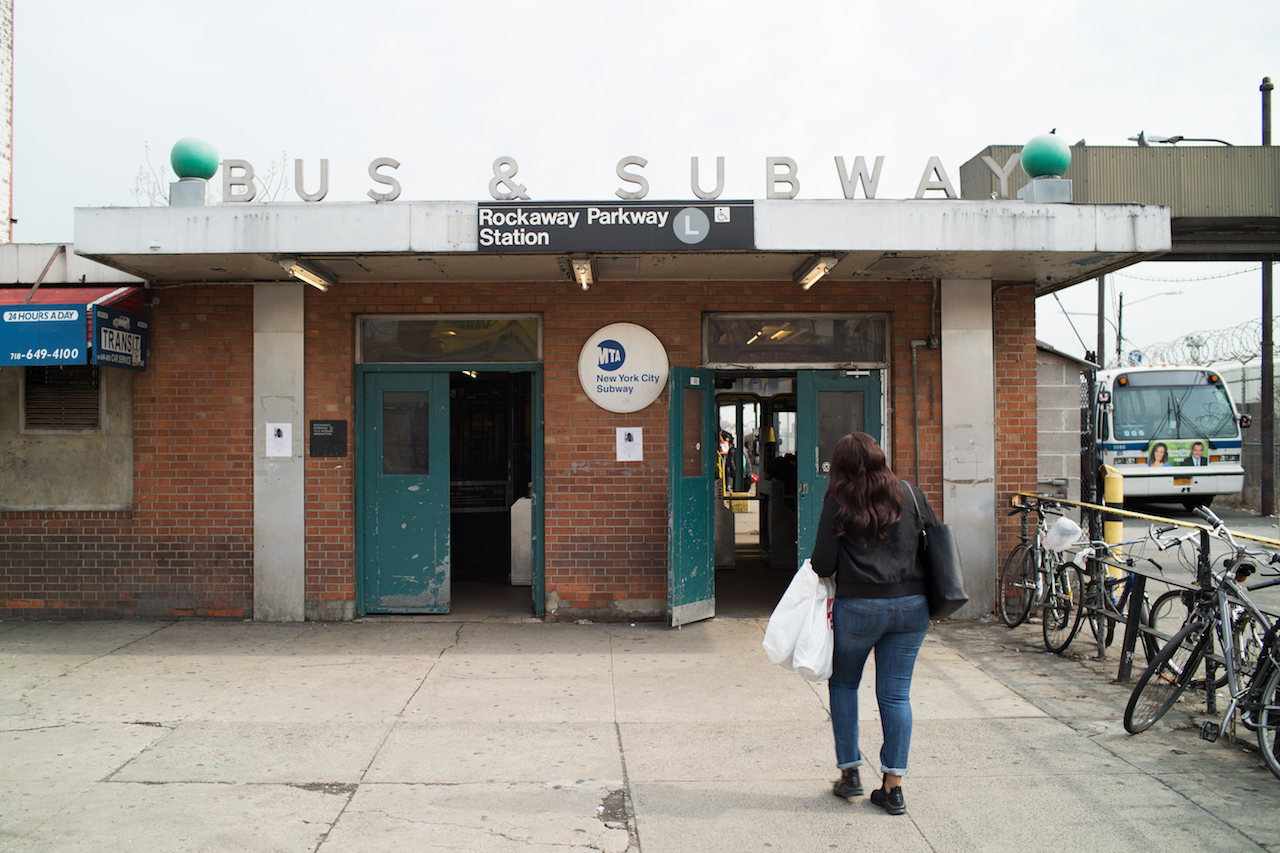 "The L train covers a big area. This last stop, if you see how many people come, it's sort of like more than 25 blocks. Usually, the regular stops, it serves a couple of blocks. But in this area, the L train is the easiest and best way to reach Manhattan... I thought they should've fixed it one tunnel at a time, so you don't cut the service for almost a year and a half. What are the people going to do? How many businesses depend on this train? Usually, when you establish a business, you open it next to the train station. So are you going to shut your business down for a year and a half? How are you going to pay for each employee, or each store? There's about 50 businesses on these two blocks. Why? Because the station is here. That's how we make our money. If there's no station here, all of these people have to figure it out, too.
"For myself, I open 21 hours. I close only three, four hours at night. If there's a way to complain, we'll do it. I'm complaining now—that's why I'm talking to you."
—Adel Ghaly, 26, Grab N' Go Deli (Rockaway Parkway Station - Canarsie)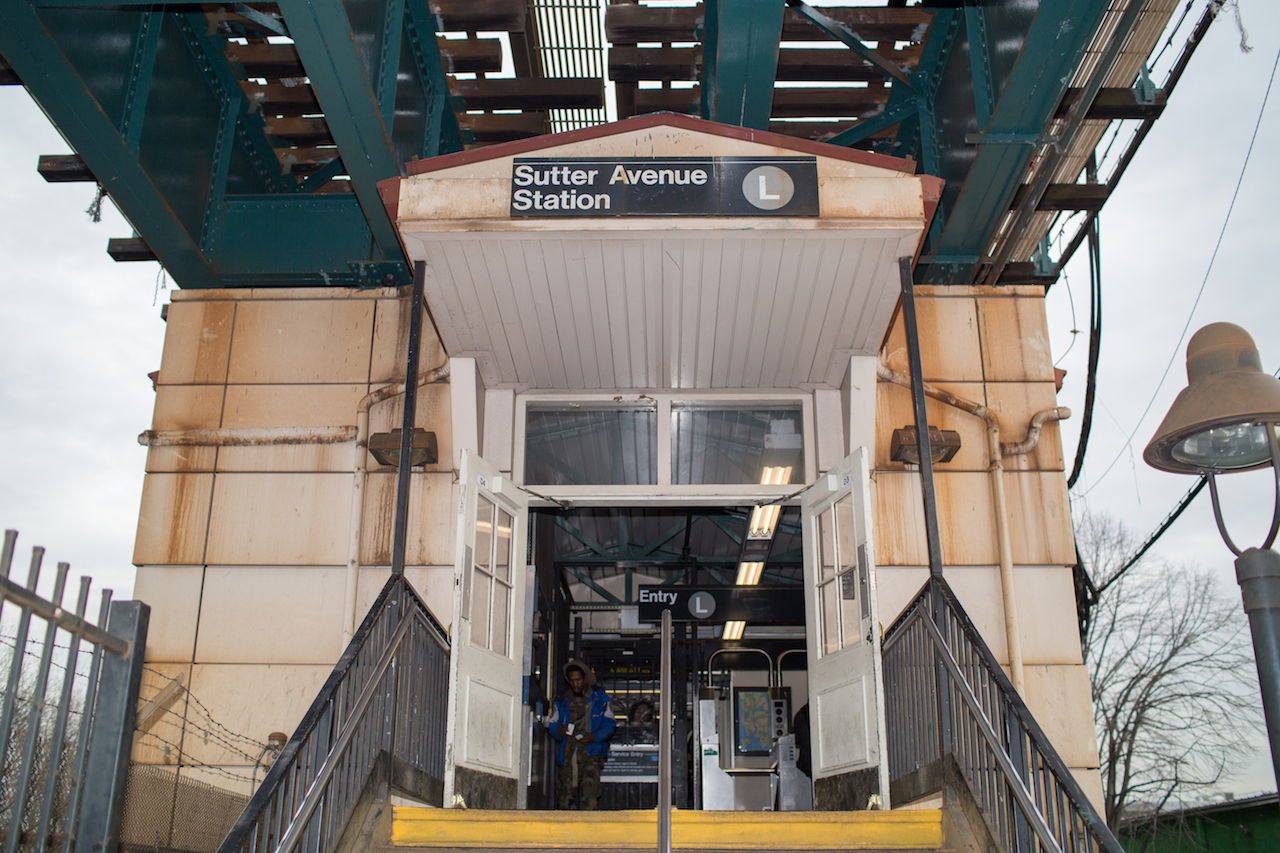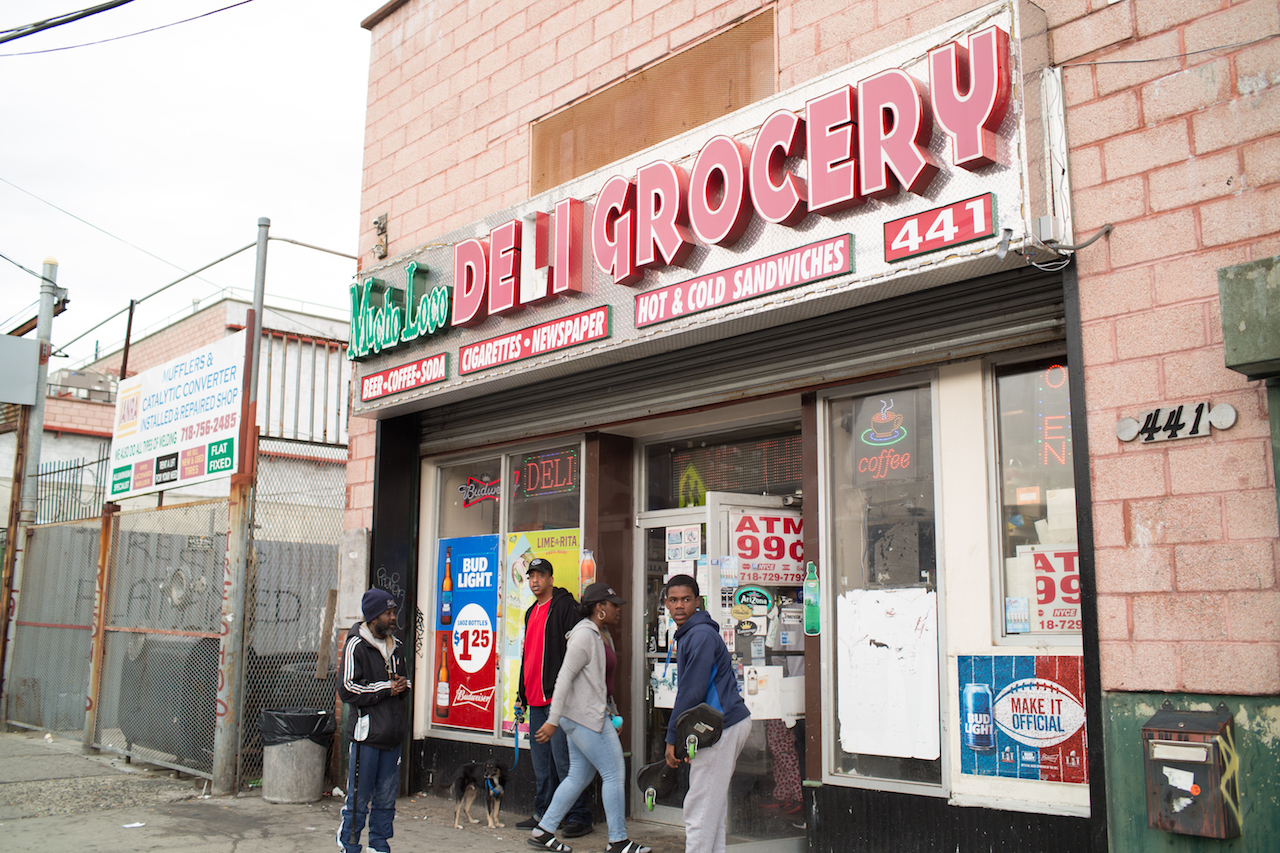 "Do you see how many people are coming in here right now? It's gonna be bad, bad business for those of us who rely on this train. The merchandise that we sell here is half of what it is in Manhattan, so everyone buys it here before getting on the train. A friend of mine told me, 'Do you know how much it is for a bagel with cream cheese and a coffee in Manhattan?' The city hasn't reached out, or been out in the area—we're just finding out about this now. But it's not like they're gonna do things. Maybe when it gets closer, but who knows."

—Saleh Fadel, 46, Mucho Loco Deli Grocery (Sutter Avenue Station - Brownsville)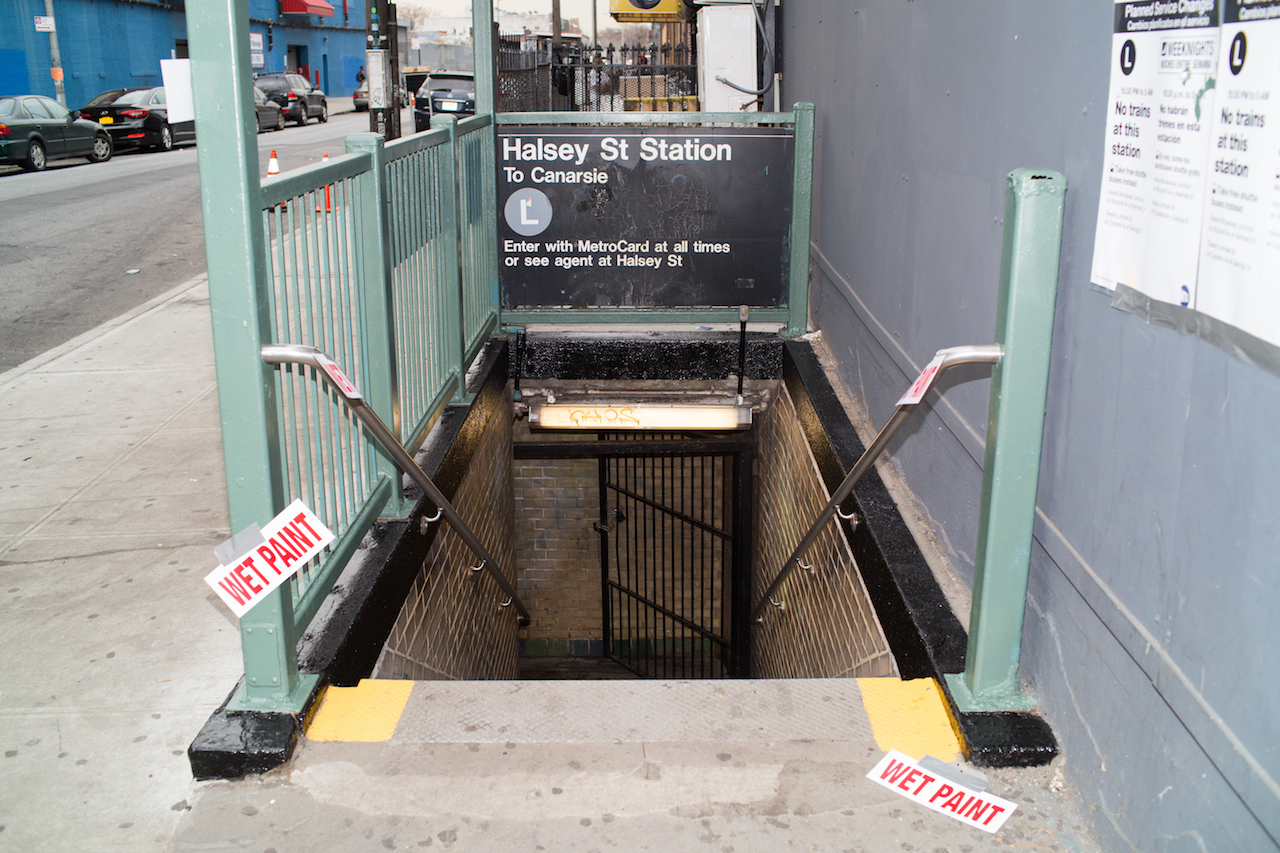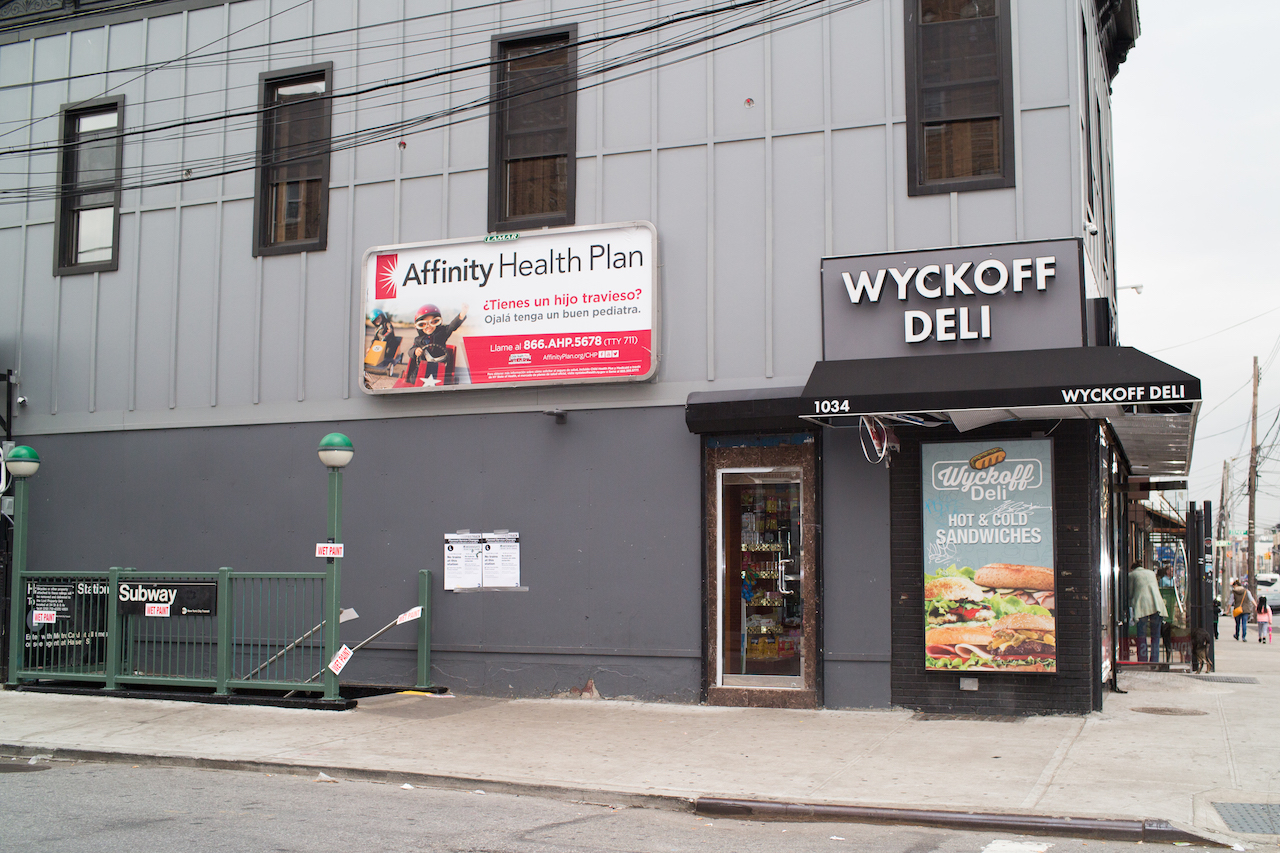 "More than 100 people come out of this station during rush hour; they're either going to work in Manhattan, or coming back from work in Manhattan. Our business is from the train station, and the bus stop. The area changed a lot, so we opened up here a year ago, because we knew this was a popular area. I don't know what we'll do—we're either gonna make it through it, or we're gonna go down. That's it."

—Mike Zindani, 29, Wyckoff Deli (Halsey Street Station - Bushwick)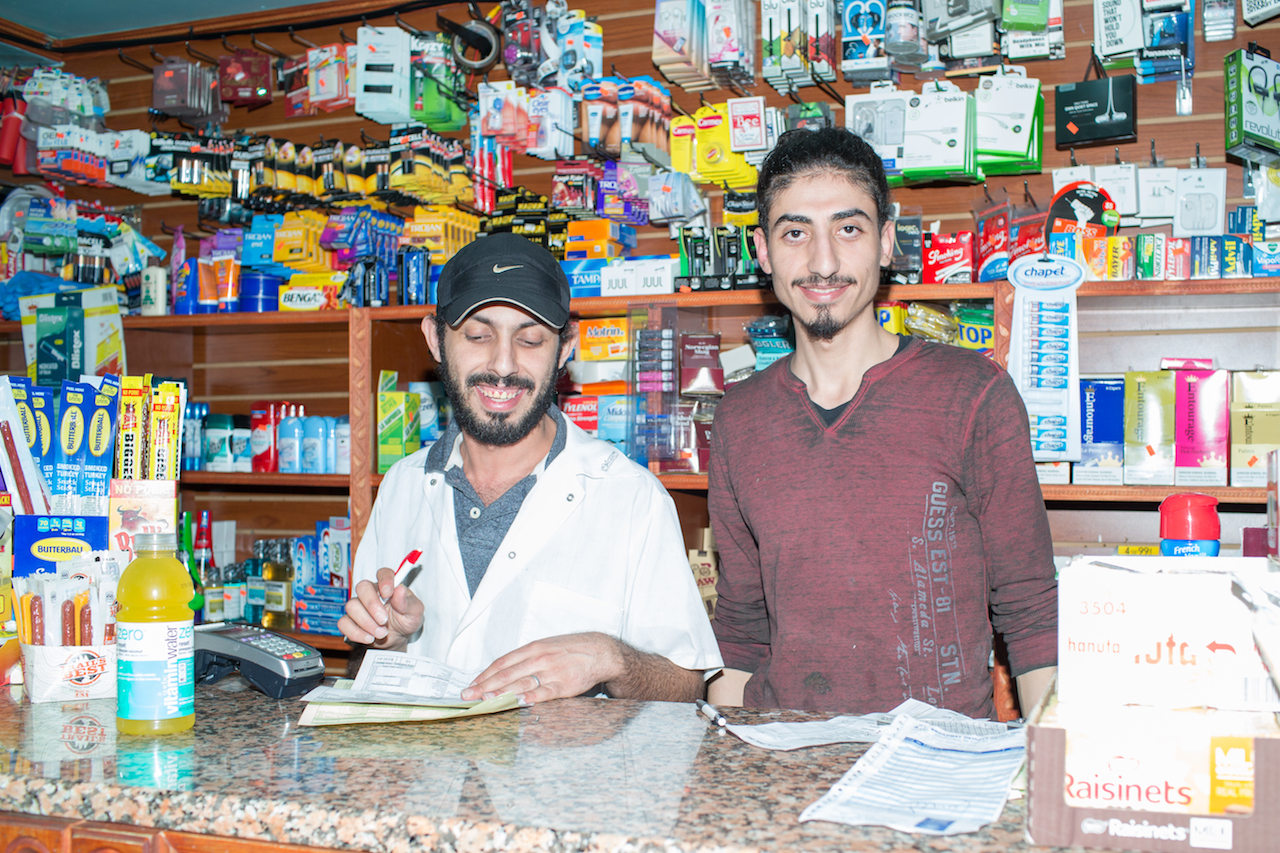 "Half of our business is from the L train. Everybody comes here. I get that rush. Without that rush, I can't pay my rent. I barely pay it now—it's like 8 grand [a month], like Manhattan. It's supposed to be 5 or 6 grand, the most. We've been here four years."

—Abdulla Yaface, 25, Quick Stop Deli & Grocery (Montrose Avenue Station - East Williamsburg)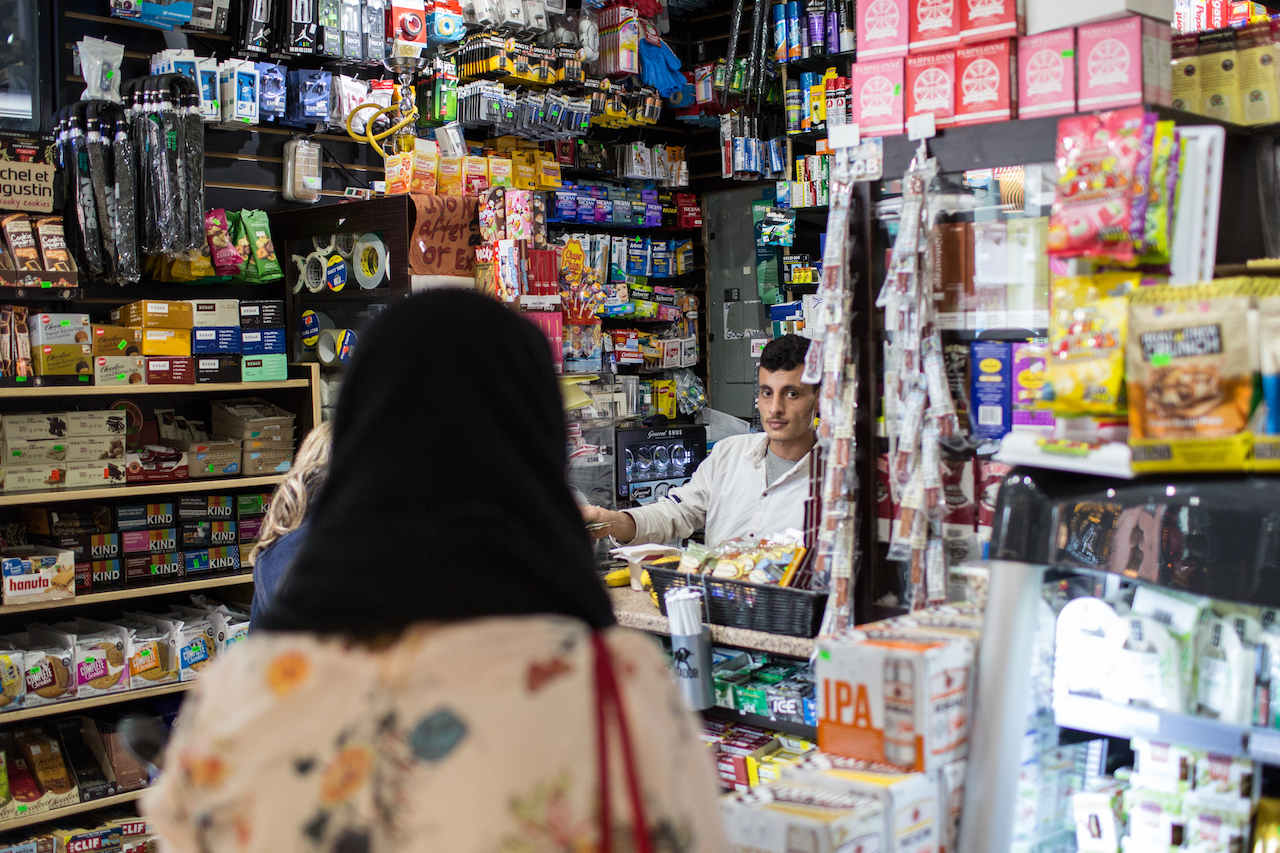 "It'll shut down between Manhattan and Brooklyn, so all the trains here aren't affected big time. However, the problem is, the people who are here, the majority of them go to Manhattan. That's the problem. I don't know how the shuttle is gonna go, but still, this train will be working. At first, everybody thought they were gonna shut down every station, but they're not going to now. I think what's gonna happen is that some people will come, and take the shuttle to the train. Walking, it's ten minutes, and the shuttle will be ten minutes. But with 15 months, you never know what's going to happen. I don't really have a lot of choices. I know the city isn't gonna do anything about taxes, and the MTA, we don't even expect them to come out. The last thing the city thinks about is small businesses. They worry about the dollar—how much money they'll lose. Sometimes, when the MTA brings people, you get the idea it cares about the people. But do you think that the MTA cares about the people, honestly? Nah. Same story. They never do. Worse comes to worst, they care about themselves."
—Amer Ali, 45, Quick Stop Deli & Grocery (Montrose Avenue Station - East Williamsburg)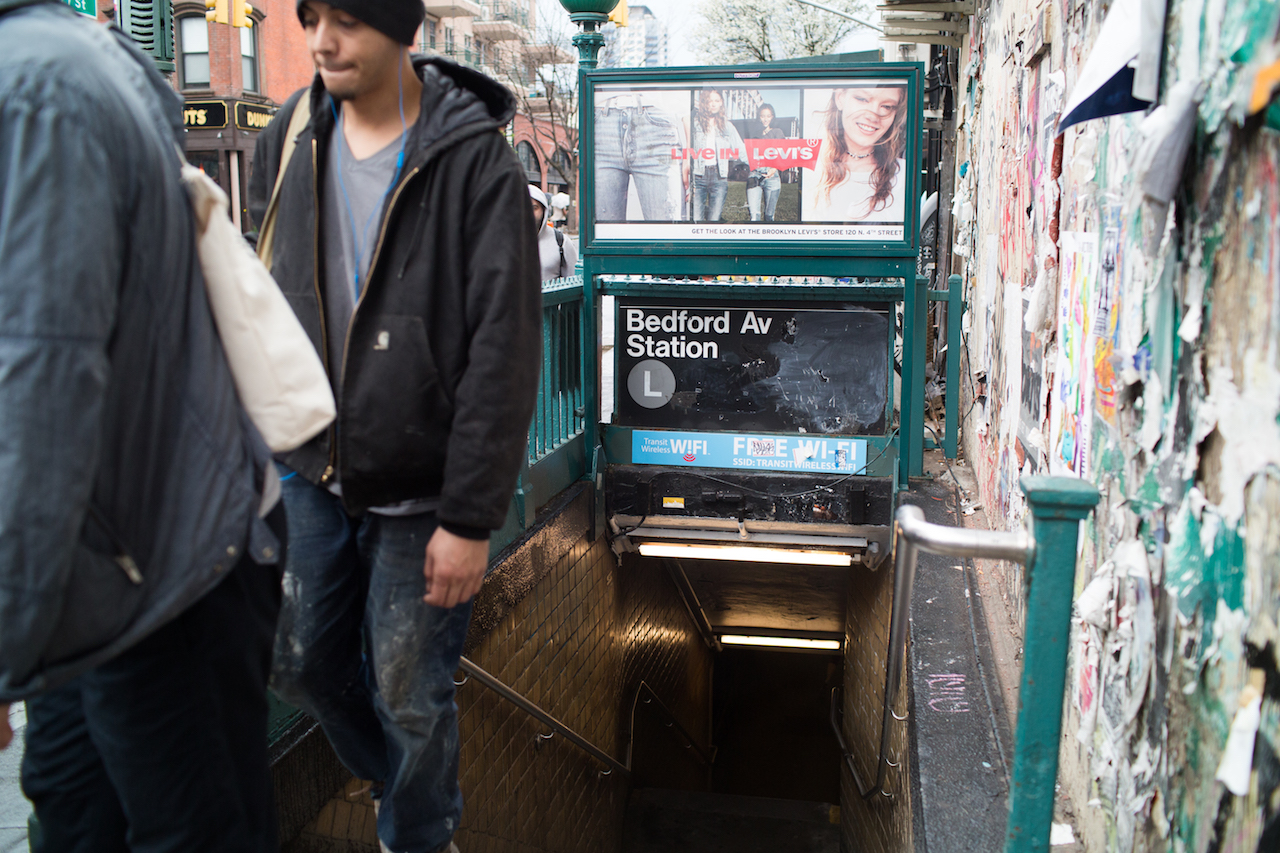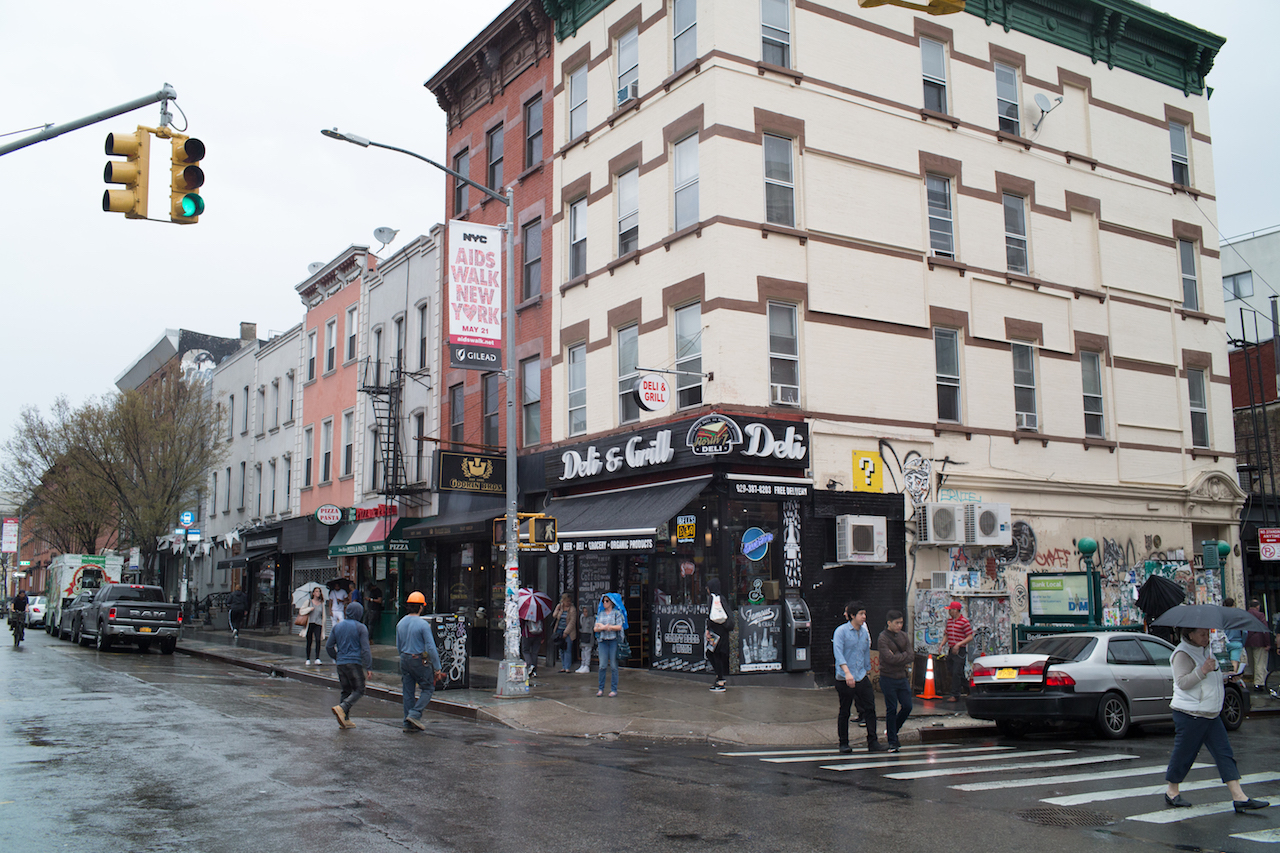 "I don't know how we're gonna do it. It's going to be hard for people to get here on the weekends without the train. How are they going to do it? They'll have the buses, but that's it. I mean, I hope so. We've been here for two or three months, with a new owner, and every week here, we see new people. We see some locals, but only a little bit. Mostly it's tourists from Spain, from Argentina, from Germany... everywhere. It's a very nice neighborhood, with restaurants and bars. I hope we do good... I hope so. The MTA hasn't come out here yet to talk to us, but even then, what will they do? They need to fix it, anyway. Everyone who works here [at the deli] takes the L to get here, too. People will come, I think, no matter what, but we're hoping it's enough to pay the rent, pay the workers. I hope so."

—Ali Abdul, 40, North 7 Deli (Bedford Avenue Station - Williamsburg)