We Have a Very Serious Debate About the Chainsmokers on Episode 8 of the THUMP Podcast
Getting to the bottom of the mystifying success of the EDM pop duo.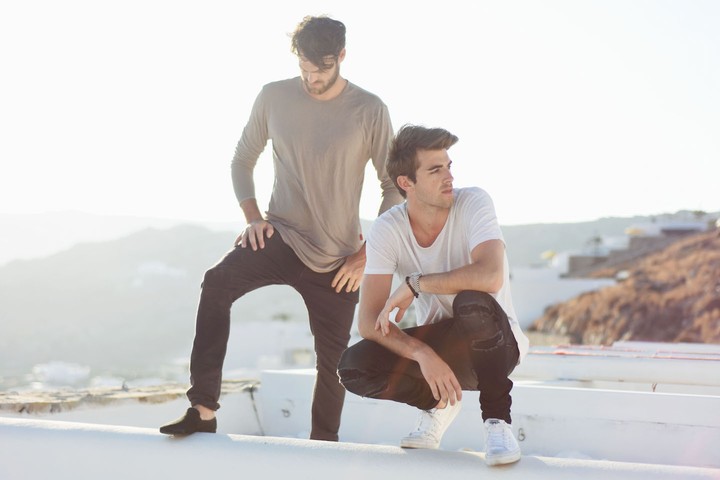 Image courtesy of the artists
Look, so the most popular dance act in the world released an album last week. They played SNL. You heard their songs on the radio in the grocery store. Whether you like it or not, you can't avoid the Chainsmokers at this point—even if you wanted to—so this week's episode finds our crew of guests puzzling just how this even happened in the first place.
Emilie is joined by Associate Editor Ezra Marcus, Managing Editor Colin Joyce, and VICE's Senior Culture Editor Larry Fitzmaurice for a deep dive into both the icky and transcendent sides of Alex Pall and Drew Taggart's wildly successful business endeavor. We give their unlikely origin stories, discuss all the upsetting stuff they've said in interviews, and attempt to determine whether the weaponized nostalgia of their new record Memories...Do Not Open is interesting or just empty.
Listen to the whole thing right here (or over at our Soundcloud). You can also download it at your preferred podcast delivery service. Oh and if you're into it, feel free to rate and subscribe on iTunes.
Stories