Over the past two months VICE Sports has been profiling 16 athletes as they evolve into national superstars. Keep checking back here to find them all.
The first game of the spring is still months away, but the East Harlem-based youth softball and baseball program DREAM keeps kids in training all year round. Even on a chilly Thursday evening in November, a dozen high-school girls happily show up to run fitness drills in the AstroTurf-covered basement of a community center on 116th Street. They lift tires above their heads and do squats as their coach, Rob Saltares, murmurs encouragement.
Christina Crockett isn't the first player you notice in this group. The high-school junior isn't a show-off or a smart-aleck. The most common word her teammates and coaches use to describe her is "shy." Lanky, with rectangular glasses framing thoughtful eyes, she looks a bit embarrassed while a photographer with VICE Sports shoots her portrait. Still, Christina is one of the top softball players in New York City, a formidable batter who also anchors the center field for the Saints, a DREAM-administered travel team of all-stars from throughout the citywide NYC RBI league. She also plays for Hunter College High School, where as a sophomore her .611 batting average, 17 RBIs, and 1.083 slugging percentage helped secure her a slot representing Manhattan in last year's Public School Athletic League Battle of the Boroughs, a sort of all-star game for local high-school players. "Typically, junior year is when colleges begin to approach players," says Saltares, whose history with DREAM goes back to 1998, when he was a ten-year-old baseball player in the program. He anticipates that come springtime, Christina will garner plenty of interest from recruiters, saying, "She's in a position where she could go anywhere she wants."
"In the past three years, she's become a leader on the team," Saltares adds. ""Christina is a person who balances things out—she has this calm personality, and she can be the voice of reason."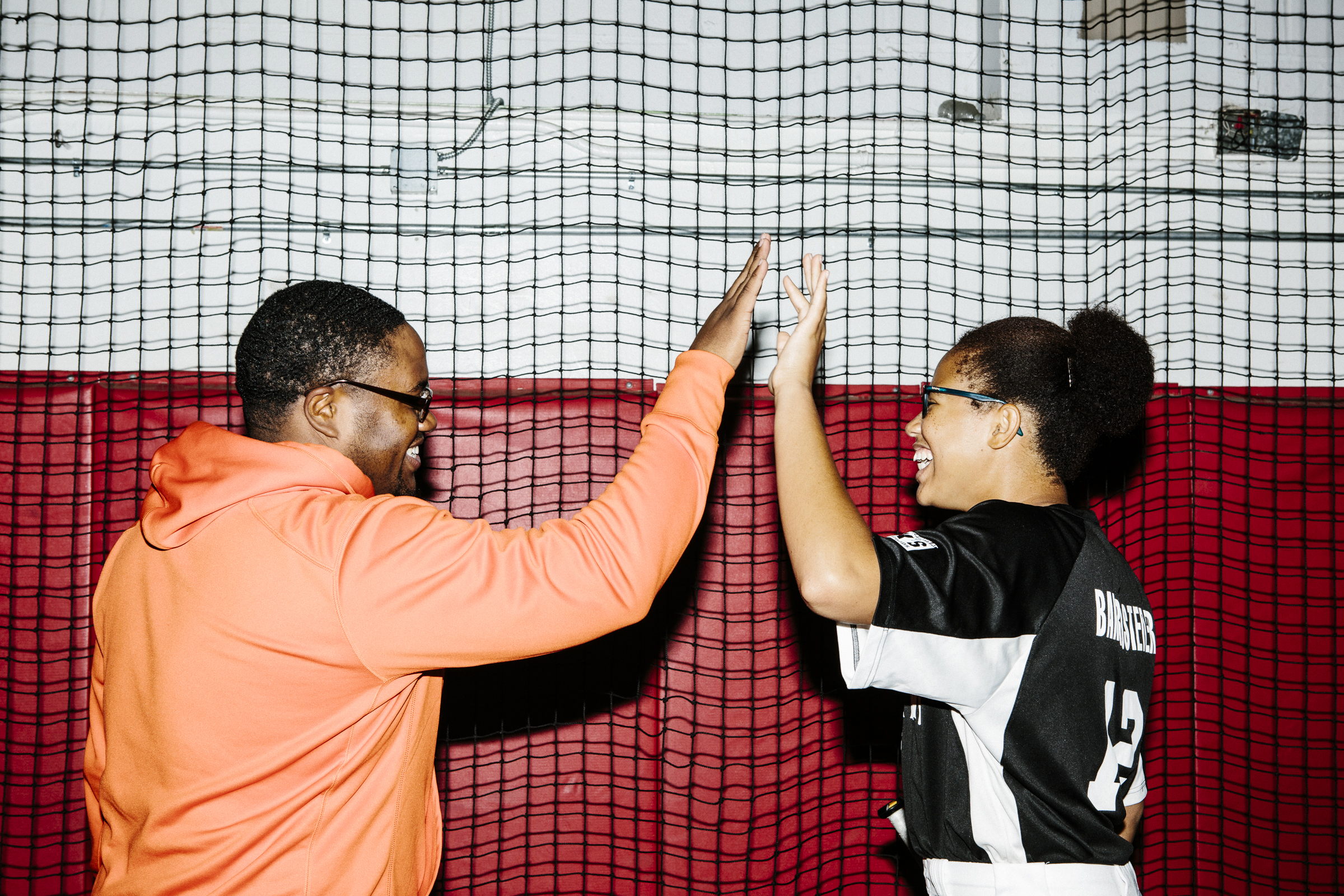 That maturity is essential to Christina's excellence on and off the field. Her knack for staying cool under pressure delivered a crucial victory for the Saints in last year's playoffs. Near the end of a game against a tough rival squad, The OLS Lady Twins. Christina's team was up by two runs, but their opponents had just gotten a pair of batters on base. "Then this girl hits the ball to me, and it bounces," she recalls. The runner on second base saw an opening to score, but as she rounded third, Christina threw her out at home. She's humble and measured throughout our conversation, but she flashes a big grin as she tells me, "That was a pretty long throw!" The play closed out the inning and allowed the Saints to advance to the next round. They ended up at the regional 18-and-under division's championship game for the second time in the past three years.
Along with anchoring Hunter's team and the Saints, a selective squad comprised of just 15 of DREAM's best players, Christina plays goalkeeper on Hunter's varsity soccer team, which makes the fall just as hectic for her as the spring, when she's playing both travel and school softball. On her busiest days, Hunter shuttles her to nearby Randalls Island to play soccer after classes, then she hurries home for dinner and schoolwork before heading back out to practice with DREAM. What's even more impressive is that she doesn't seem frantic or drained, like most over-scheduled kids. "I've learned to manage my time over the last few years," she explains.
The way she sees it, her sports commitments aren't a distraction from her academic pursuits, but a way of maintaining healthy habits that improve her focus in all facets of her life. "I don't play a sport in the winter. You'd think that when I have more time, my grades would be better, but they're not," Christina says. "I get the best grades in softball season because I'm the happiest. When I have a sport, I do my homework during lunch. I can't procrastinate. If I don't get enough sleep, I'll be tired for my game tomorrow. When I'm in season, I'll eat a healthier lunch—like, I won't get pizza. If I'm off season, it doesn't matter."
"Sometimes I think she has it more figured out than I do," jokes Saltares. It's stories like Christina's that present DREAM—as well as Major League Baseball's nationwide Reviving Baseball in Inner Cities (RBI) program, with which it is affiliated—as a free, more-than-viable alternative to the city's private school system for young softball and baseball players who hope to play in college.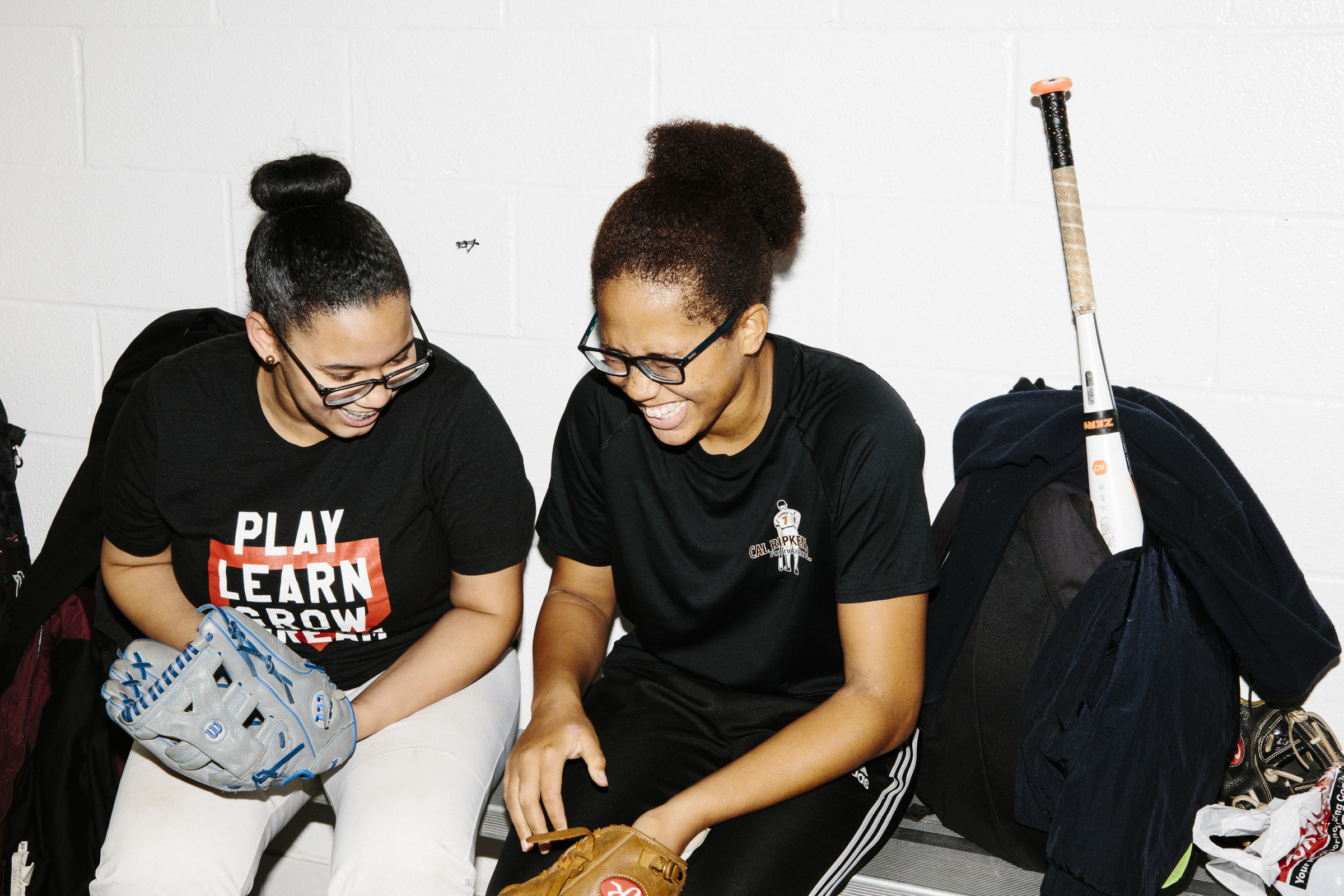 Christina, who will turn 16 in December, is an ideal DREAM athlete—not just because of her talent on the field, or that she lives a block away from its East Harlem headquarters, but because she's equally ambitious as a scholar. Between two workout sessions, many of the students pull out their folders, pencils, and photocopies to get some homework done. The first adult I meet at the practice is Stefano Barros, DREAM's High School Leadership and Service Coordinator, who works to keep the kids' educational progress on track and organizes outings such as college visits. In addition to honing their skills on the field, DREAM participants attend mandatory, year-round classes and tutoring sessions aimed at giving them the same advantages wealthier kids have in the classroom, with the ultimate goal of shepherding the athletes through high school and into college. When they reach Christina's age, the options expand to include SAT prep courses, campus tours and immersive, multi-day trips to colleges like Marist and SUNY Old Westbury, where students often meet DREAM alumni who've matriculated.
As he often does, Barros watches the girls run their drills from the sidelines and playfully calls out the ones who aren't giving the exercises their all. Later, when questions about homework crop up, he's there to help with those, too. Not that Christina needs much in the way of help. Barros calls her a "quiet role model" and kvells about her stellar grades at Hunter, which is one of the most selective and prestigious public schools in the country. "You can tell that she just knows what she wants," he says.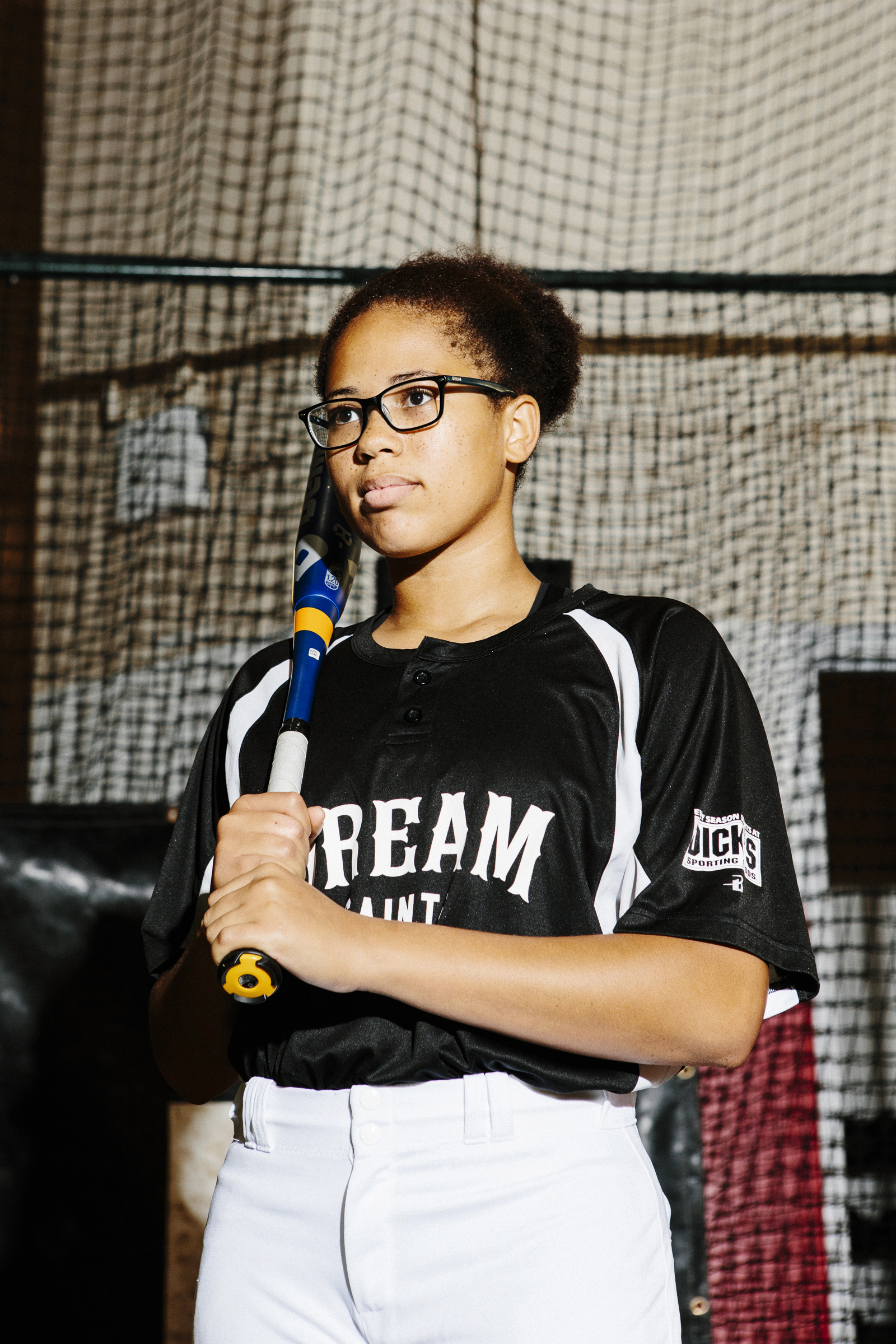 Founded in 1991 as a modest, volunteer-run baseball league for 75 teenage boys under the umbrella of RBI, DREAM has slowly grown to address the academic, social, emotional, and family needs of over 2200 kids. Executive Director Richard Berlin, who joined DREAM as a volunteer baseball coach in 1994, explains that the evolution happened out of necessity: "The reality was that kids would come and go [from the sports program] because of life circumstances that were certainly beyond our control and often beyond theirs." Now, "playing on a baseball or softball team is the hook," he says. "We're thinking about longer-term outcomes that help kids and families break the cycle of poverty. To do that, you've got to start with kids very early and stick with them late."
The outcomes are remarkable. In a neighborhood where 42 percent of minors live below the poverty line and less than 40 percent enroll in college, DREAM has maintained a 94 percent college acceptance rate for its seniors since 2005. That academic success inspired the creation of DREAM Charter School, on 2nd Ave. and 103rd St., in 2008. Beyond East Harlem, the organization now runs extracurricular programs in the South Bronx and Newark, NJ. Formerly known as Harlem RBI, DREAM recently adopted its new name to reflect that broadened scope but continues to administer the MLB's RBI league for New York City.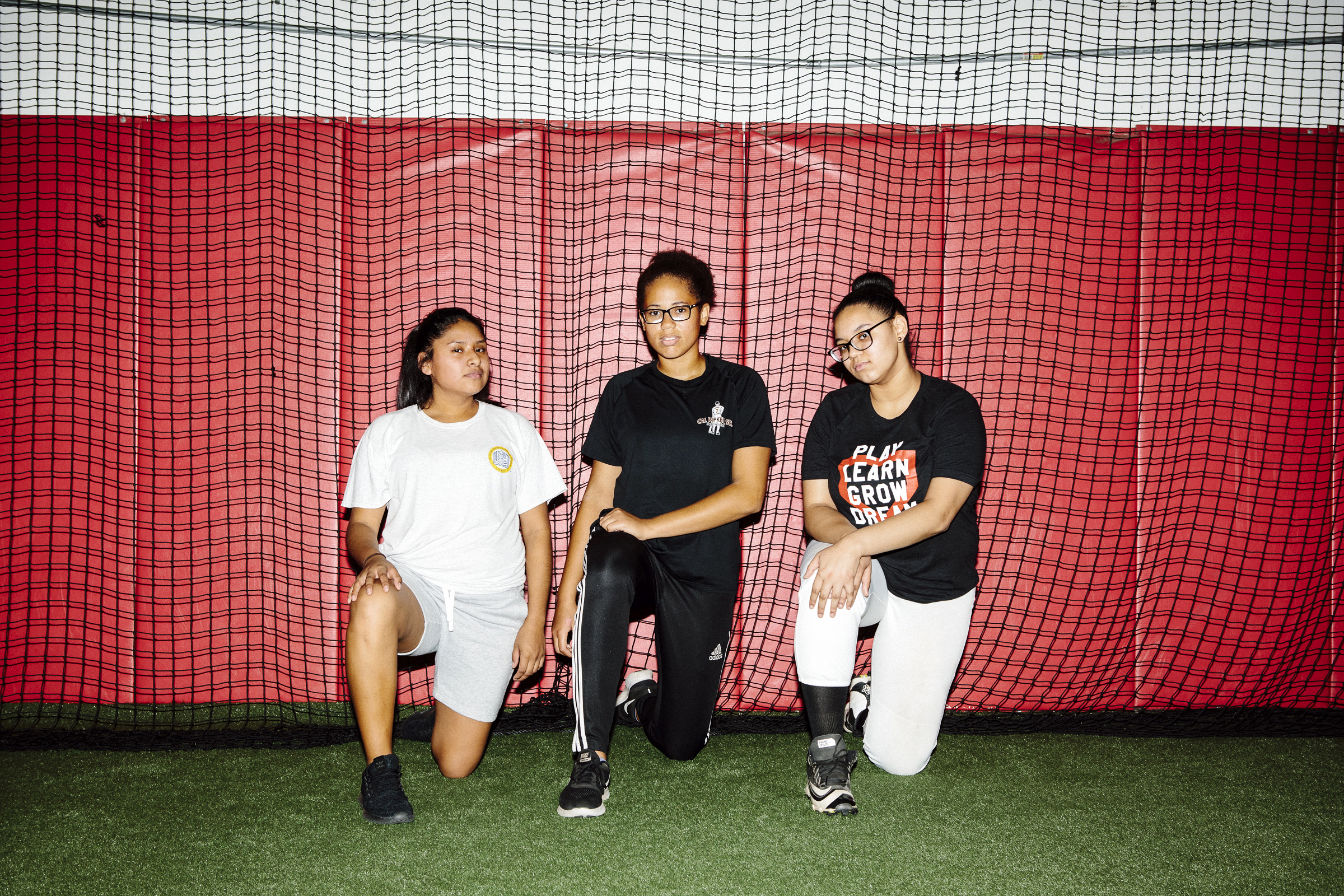 When Christina joined her middle-school softball team in sixth grade, her knowledge of the sport was practically nonexistent. "I had no idea how to play," she recalls. "I was using my dad's old glove." She quickly fell in love with the game, but, as one of the youngest and least experienced girls on the team, she sat on the sidelines for her entire first season.
Determined to improve her skills and intrigued by the games and community events she saw happening on DREAM's field, she signed up for the program in seventh grade. At first, it was hard to find her place in a group of kids who already knew each other. Over the years, though, as she's become one of the veterans, Christina has grown close to the handful of other girls who've stuck around since middle school.
And they can't say enough nice things about her. It's no surprise that they're eager to praise their friend, but I'm struck by the specificity of their compliments. Milly Rodriguez calls Christina "hard-working, fun to be with, energetic, flexible." Bianca Mercado tells me that she's known for her speed, but also that "she brings the team together in a very positive way" and "wants to be the best person she can be." They stress how generous Christina is on the field, backing up her teammates and offering soft-spoken help.
It didn't take long for her to become a standout athlete, either. After a few months with DREAM, Christina was good enough to be a starter on her middle-school team. By then, she'd also come to appreciate the rigor of year-round training and the commitment of the kids and adults she met in the program. She formed a particularly strong bond with one longtime coach, DREAM's High School Program Coordinator Matt Gonzalez. "He strikes a good balance between fun and actual working," she says. "He makes sure at the end of practice we'll play a game or something."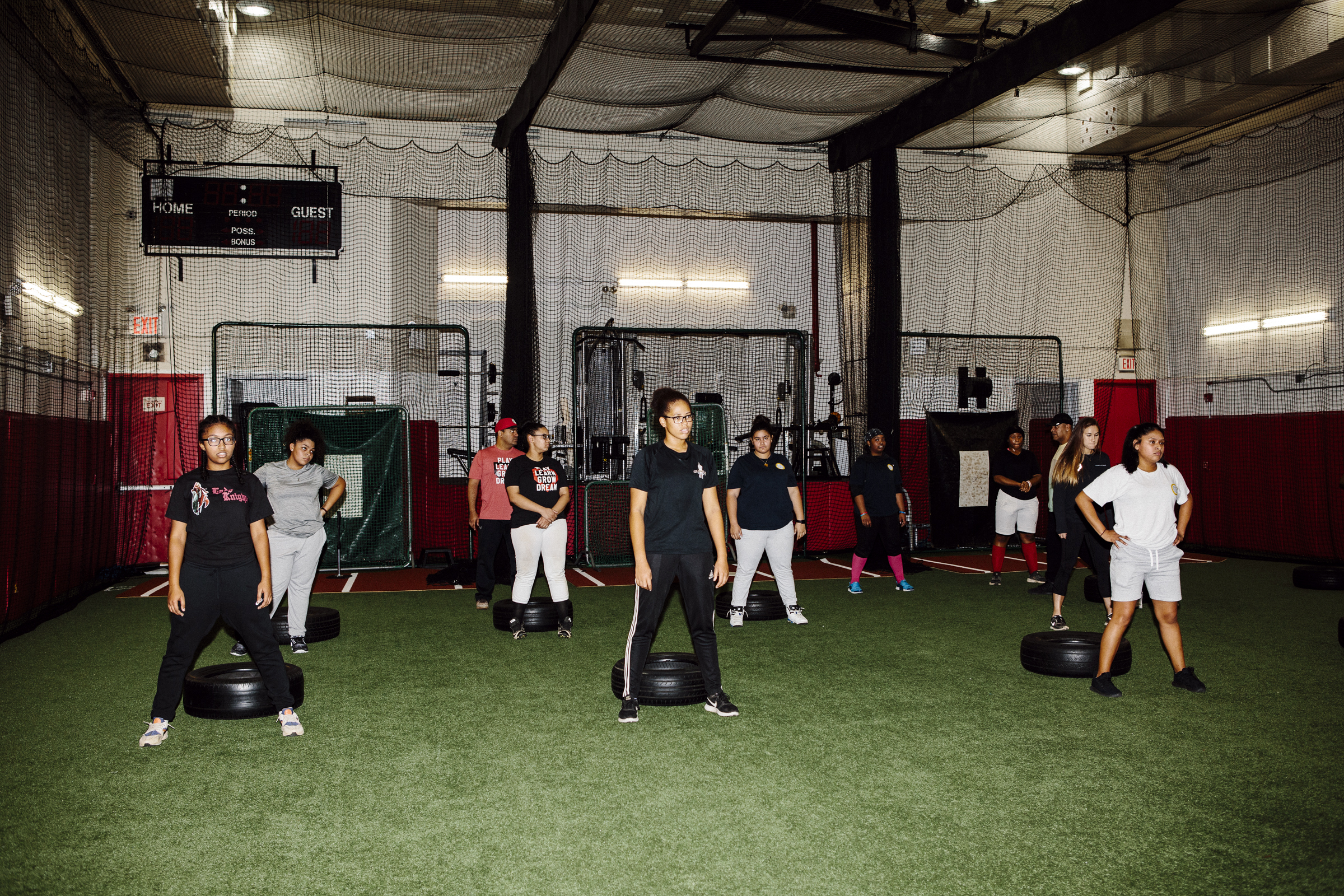 Speaking to me over email, Gonzalez expresses pride in Christina's gradual transformation from shy seventh grader to team leader. "I'll always remember when she hit the game-winning home run in the 14-and-under semi-finals to send us to the championship," he writes. "One of her teammates looked over at me and said, 'Coach Matt, Christina is the real deal.'" That, he says, was the day she earned "an infinite amount of respect from her teammates."
DREAM also aims to strengthen the bonds between kids and their families. "Our kids typically come from tough family circumstances," says Berlin. "Almost everyone is living well below the poverty line, and that creates all sorts of pressure on kids and families," he says. "If we think we're going to help a kid move from vulnerability to resilience without the support and engagement of the family—well, anyone who thinks that is woefully mistaken." Games bring parents into their children's lives in an explicitly positive context, and DREAM staff makes a point of proactively forming relationships with families, instead of just calling home about behavior problems.
Christina's father is one of the program's most engaged parents, Barros tells me. In addition to attending most of her games, he also keeps up with what she's learning in DREAM's enrichment courses. "Sometimes it's weird when my dad's asking questions and poking around," she says, her obvious affection shining through the veneer of annoyance. "But it is nice when you have support on the sidelines."
Whether because of the MLB connection or just because of the unfortunate reality that boys' sports still get more attention than girls' sports, DREAM's baseball program makes more headlines than its softball program. But the girls' teams tend to make it to more championships. Barros doesn't hesitate to confirm that Christina and her friends are "better than the boys"—and often outperform them at school, too—but he laments that the girls "don't get enough shine."
That the softball program even exists is a testament to the determination of a previous generation of East Harlem girls. In DREAM's early days, Berlin tells me, "six young women who lived down the block marched into our then-300-square-foot storefront office to inquire, not-so-politely, 'How come only boys are playing?' It took a while, but that led to building a softball program that is on par with the resources, coaching, and attention that the boys get." Berlin notes that, as the current news cycle keeps reminding us, girls aren't exactly growing up in a feminist utopia. "But, if you want the world to be a certain way, better start at home," he says. "So we try to do that. There are amazing girls in our program, but there are also amazing women in our leadership." The organization's management team is over 60% female.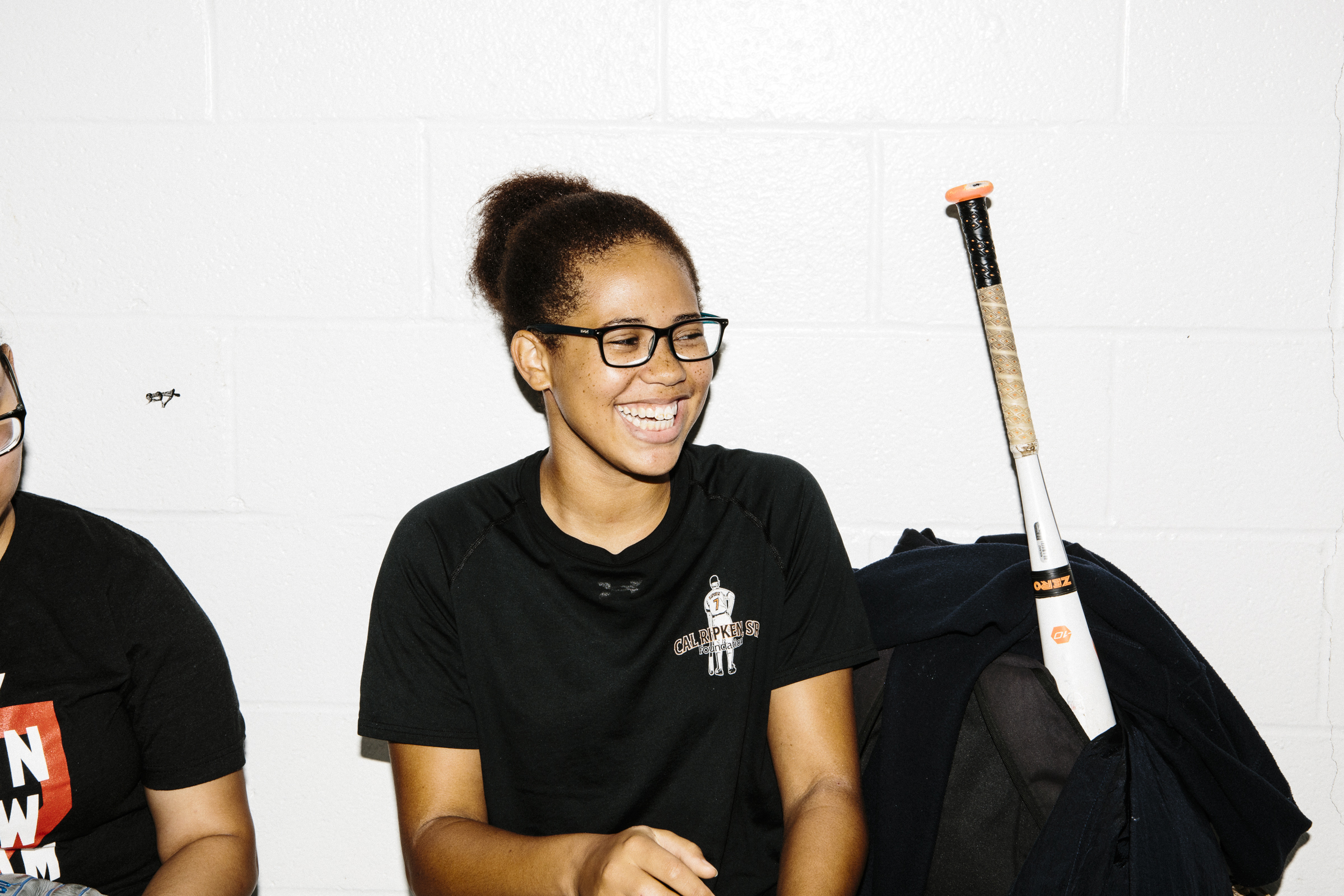 DREAM recently became a minor character in Donald Trump's long, quixotic battle with the NFL over Colin Kaepernick's act of kneeling during the national anthem in protest of police brutality. Kaepernick and his partner, the Hot 97 radio personality Nessa, paid the program's charter school a visit on the same day that a reporter with CBS Sports falsely claimed that Kaepernick would stand for the anthem if the NFL rescinded its rumored blackballing of the quarterback. Rather than use his appearance to address the issue, his talk stressed the importance of speaking out against injustice, even when it feels most difficult. GQ recently named Kaepernick its Citizen of the Year, and a video accompanying the feature captures him hugging and laughing with some awestruck DREAM students during that visit.
As momentous as an appearance by a figure such as Kaepernick may be, DREAM also excels at creating its own role models. Among its full- and part-time staff, about 20 are alumni of the program. Meanwhile, older athletes such as Christina have opportunities to mentor the program's youngest participants. As part of a work experience initiative, she wrote a resume, interviewed and landed a job in DREAM's summer program, where she's spent the past two years coaching and teaching five- and six-year-olds. "I worked with some of the same kids both years," she says. "It was really cool to see how they got better. Some of them didn't know which hand the glove went on, and [the next summer] they were the ones teaching other kids which hand it went on."
The gig opened Christina up to the possibility of working with children when she's older. Although she hopes softball will play a part in her adult life, she idolizes Michelle Obama more than any sports star—she tells me she can imagine becoming a teacher. But she's understandably wary of committing to any career path yet. She just took the SATs and intends to sharpen her focus in college and, if all goes according to plan, continue her studies in grad school.
As she patiently builds a promising future with help from Matt, Rob, Stef, her family, and her teammates, it's the concrete victories softball provides that sustain Christina. She waxes rhapsodic on the small, tactile pleasures of smashing her bat into a ball or trapping a pop fly in her glove, her eyes going dreamy as she enthuses over "the sound the bat makes and the feeling you get. There's nothing else like it, you know?"