The Pop-Up Museum Exhibit at the Front Line of the War on Drugs
We spoke to the executive producer of the Museum of Drug Policy.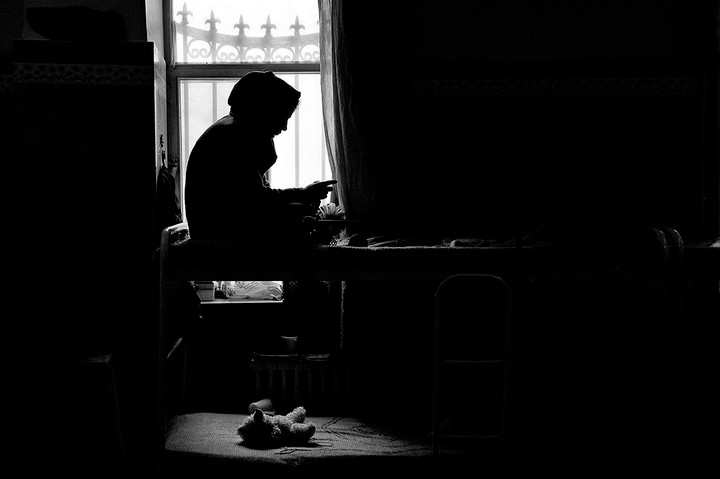 An image from the series "Waiting Girls" by Sadegh Souri.
This article originally appeared on VICE UK.

This year is the 50th anniversary of Release, the UK's center of expertise on drugs and drugs law. To celebrate, it's hosting the Museum of Drug Policy in London from November 3 to 5—a free event for which VICE is a media partner. To find out more, click here.
The girl in the photo is 16 years old. She sits on a bunk bed, starkly silhouetted in the light of a barred prison window. Directly beneath her, on the bottom bunk, lies a stuffed animal.

The girl in the photo's name is Sowgand. When Iranian police raided her house, they found opium and cocaine. The drugs belonged to Sowgand's father—but she was the only one home at the time of the raid, so she was arrested. Under Iranian law, you can't be executed until you turn 18. This photo of Sowgand is part of the series "Waiting Girls" by Sadegh Souri. The series documents teenage Iranian female prisoners as they wait to become old enough to face the death penalty.
In November, this photo series will be displayed in London as part of the Museum of Drug Policy, a three-day pop-up exhibition celebrating the 50th anniversary of the founding of Release, the legal activist group.
---
WATCH: Eternal K-Hole of the Spotless Mind
---
Daveen Trentman, the executive producer of the museum, explains the project's origins over the phone. "We really started as an experiment," she says. "The idea was to do a cultural event around the big UN General Assembly Special Session on Drugs that was held in April of 2016. At first, it was just meant to be a small storefront with maybe 30 pieces of art, somewhere in Manhattan, where the meeting was taking place. As it turned out, the only place we were able to find was this 15,000-foot hedge fund space on Park Avenue—so we ended up creating a huge museum with five installations, 70 pieces of art, and a full stage for programming."
"After that, it took off," she continues. "We did another pop-up in Montreal in May of 2017; now we're coming to London and are hoping to then go to Mexico City and beyond."
When writing and arguing about drug policy, it can be incredibly frustrating how often the conversation gets caught up in statistics and big political ideas, losing sight that behind the numbers lie real people, with real stories. All too often it's academics arguing with politicians who are arguing with cops—and the actual people at the sharp end of the policy get left out of the conversation.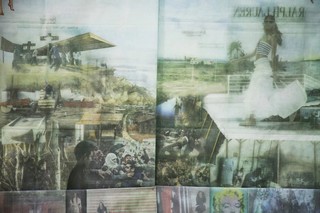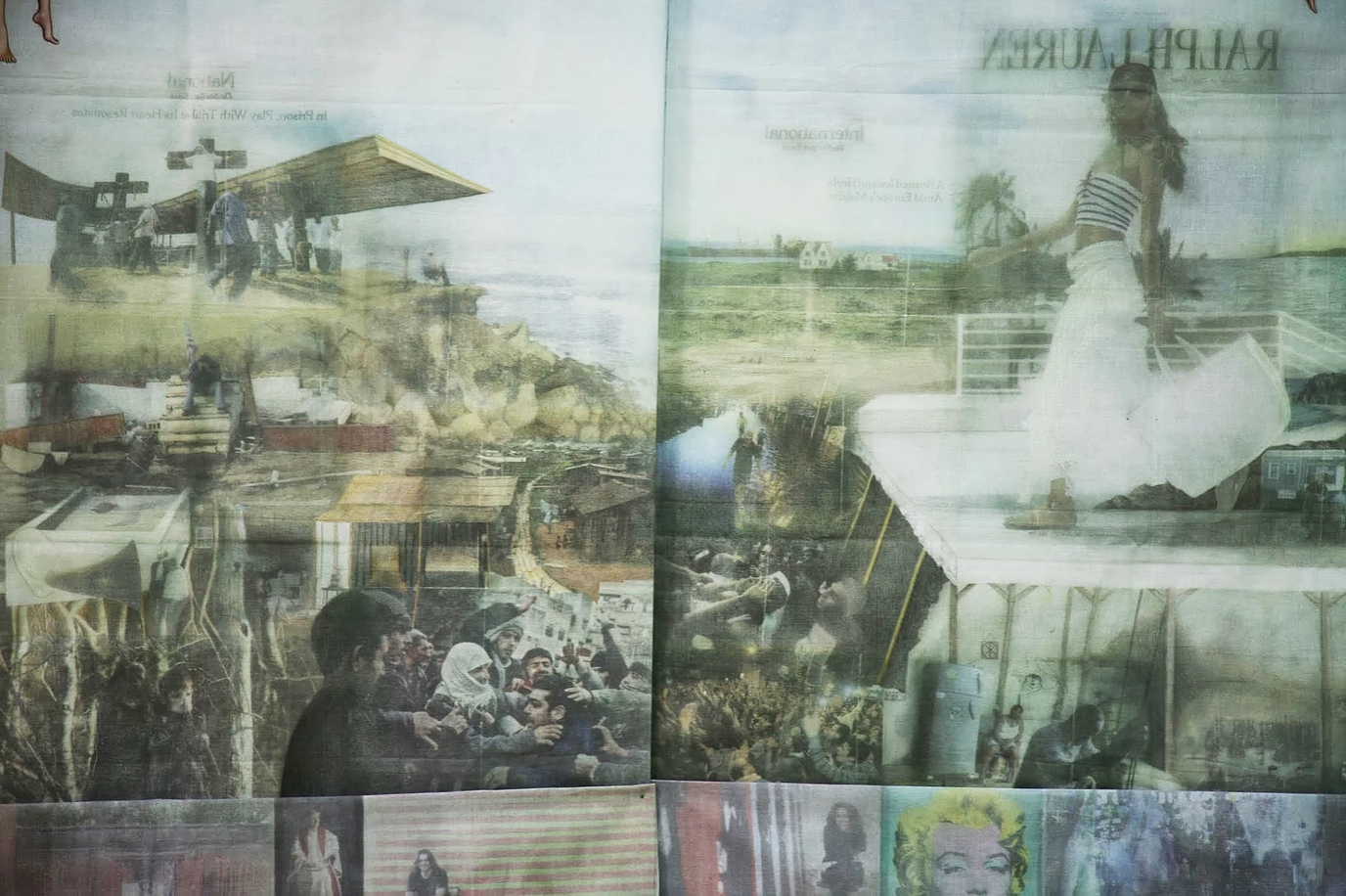 This is exactly the gap that the museum is seeking to fill. "Many of the artists we work with have been directly impacted by these policies," says Daveen. "There has never been a big exhibition on the intersection between art and drug policy, and we wanted to include the people who were really caught up in these stories."
Jesse Krimes, an artist that the museum works closely with is originally from Philadelphia. In 2009, Krimes was imprisoned on a 70-month stretch for possession of cocaine with intent to distribute. Working clandestinely in his cell, he made printed transfers on his prison bed sheets, using hair gel and colored pencils from the prison commissary. He then smuggled 39 of these sheets out to his girlfriend, and on his release, assembled them into an extraordinary installation, 30-feet high and 40-feet across.
Talking about these projects, Daveen's excitement grows. "Jesse is a formerly incarcerated artist—that art in itself was contraband material," she says. "These are exactly the themes we are trying to explore. We have this artist, Zefrey Throwell, whose pieces are incredible—they're portraits of his father, made from his father's ashes after he passed away from a meth overdose. Or there's the piece Medicine Man by Daniel Goldstein; in 1984 he tested positive for HIV and thought his life was going to end. He chose to save all of the syringes and bottles from his treatment, and just created this staggering image out of it."
"It's often hard to make a personal connection when discussing policy—but art can do that. It can open the discussion and lead to change."
Krimes was supposed to be flying to London for the exhibition, but because of his conviction—and despite a comprehensive case being made for his visa application—he was denied entry to the country, with no right to appeal or review. The only reasons given were that, although compelling factors about his sentence and subsequent conduct had been outlined, these didn't outweigh the public interest in refusing entry.
Kirstie Douse, who is the head of Legal Services at Release, said: "The suggestion that Jesse's prison sentence makes him a risk to UK citizens is quite frankly absurd. The decision fails to take into consideration that rehabilitation is one of the primary purposes of sentencing. Jesse has served his sentence, and has moved forward as a successful artist, yet he is still negatively affected by his conviction."

"This is a perfect example of the damage that drug policy can have on someone's life. Jesse spent years in prison for a non-violent drugs offense, losing his liberty and his rights, and he continues to suffer as a result of this conviction and may do so for the rest of his life—this is the human cost of the war on drugs. Not having Jesse at the event presenting his art is a huge loss for everyone involved, and we wish he could be with us."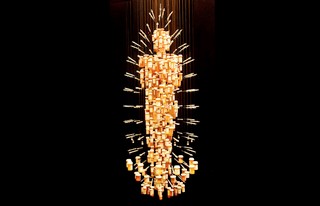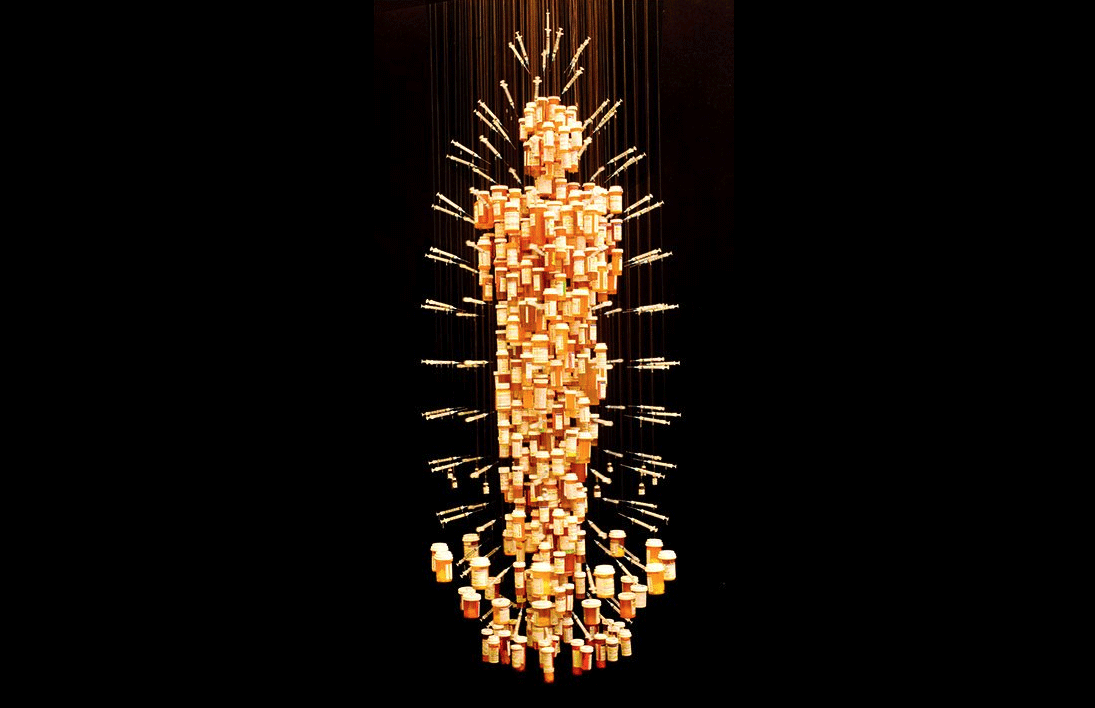 Daveen is keen to point out that the museum is not an advocacy group. "We're not lobbying on any specific issue—the goal is to use art to broaden the conversation and open people's hearts," she says. "It's often hard to make a personal connection when discussing policy—but art can do that. It can open the discussion and lead to change. We try to give people an experience which may let them see beyond what they read in the news."
This is an important point to make, especially as the museum is supported by the Open Society Foundation, which explicitly supports drug law reform, and the upcoming London exhibition is a collaboration with Release—one the most important drug rights advocacy groups in the UK, if not the world. The pieces the museum displays do not glamorize or glorify drug use in any way. It is impossible to look at pieces like Throwell's ash-portraits of his father without confronting the horrors of what addiction can do under a system of legal prohibition. This is art that deals with the human consequences of global policies, from Philadelphia to Bogota to Tehran.
Speaking of the upcoming London show, Daveena explains, "Release are the experts on drug laws; their work has been tireless for 50 years. It's critical that we recognize and uplift that effort. This is a chance to connect what we do in art and culture with those who work on the policy side of the debate."
It's difficult to fix an exact start date for the War on Drugs, but one could do worse than December 17, 1914, when the United States passed the Harrison Act, banning illicit narcotics. Another war famously began in 1914. World War I has museums dedicated to it—as does World War II, the Korean War, and Vietnam. It's probably about time that the War on Drugs, now raging for over a hundred years, got one too.
To find out more about Release's free 50 anniversary event, click here.
Follow JS Rafaeli on Twitter.