TORNILLO, TX — Tornillo, Texas is more than 2,100 miles from New York City and about 1,730 miles from Seattle. And yet the mayors of both of those cities showed up at the gates of a holding facility for migrant children to draw attention to the plight of those being held while their parents are prosecuted as part of President Trump's "zero tolerance" policy on illegal immigration.
The bipartisan group of more than a dozen mayors came from across the country to call for the immediate release of the children and re-unification of migrant children with their parents. "This is a moral crisis," Columbia, S.C. Mayor Steve Benjamin told reporters, "this is a humanitarian crisis."
On Wednesday, President Trump signed an executive order ending his administration's policy of separating immigrant families at the Southern border. But thousands of children have already been taken away from their parents and placed in shelters scattered around the country with no clear plan to reunite them with their families. Some arrive with very little identifying information and no clear way to re-establish contact.
The tent city here in Tornillo, about forty miles south of El Paso, was erected to house unaccompanied minors and quickly became a rallying point for critics of the policy. And just because the president reversed his policy of separating children from their parents, the mayors aren't having it.
"Look around you, is this desert anywhere any of us would put children?" said Seattle Mayor Jenny Durkan. "Every American should know. Nothing changed with that executive order except for the words."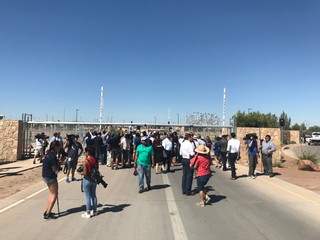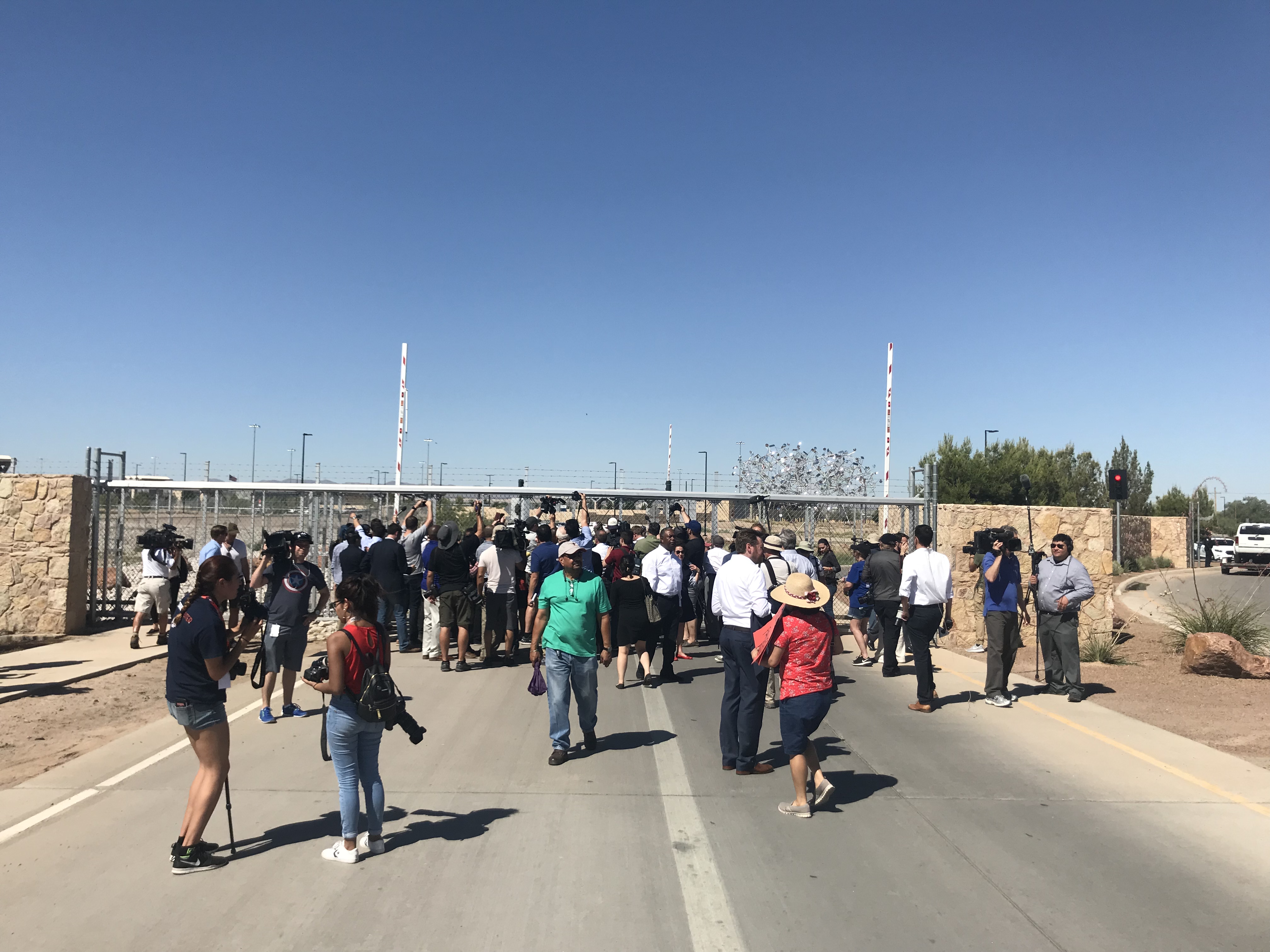 As Republican Mayor Tom Tait of Anaheim, California told reporters, "What we see here today, is a tragedy."
The mayors were blindsided by the policy, even though the plan involved shipping hundreds of these kids on commercial flights to be housed at shelters in their cities. One social service agency in New York received hundreds of children this week alone.
The group had been denied access to the Tornillo facility prior to the press conference on Thursday, so rather than tour the facility they were left to create their own media spectacle.
Once the press conference wrapped, Mayor Bill de Blasio of New York walked over to the large gate leading to the tent city compound, and asked to be let in. Surrounded by cameras and reporters, he asked one of the DHS agents who approached the gate, "Is there someone, sir, if it's you or someone else, to talk to about an opportunity to see what's going on?"
"Sir, to my knowledge, everybody is unavailable," the agent responded.
Other mayors eventually joined de Blasio, but were given the same answer. A few set down children's shoes and toys at the foot of the closed gate.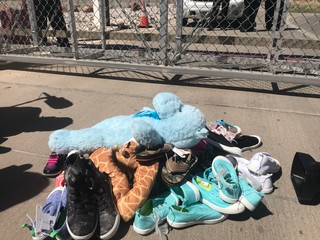 Mayor Eric Garcetti of Los Angeles told VICE News that about 100 unaccompanied minors have been shipped to the L.A. area and put in foster care without prior notification from the federal government.
"Children are not poker chips, they are people," he said, echoing the oft-repeated analysis that Republicans were using children as a bargaining chip to get wall funding and immigration reform.
Garcetti is expecting that number shipped to L.A. to grow, and says that the city is asking to be advised when more children will be coming in. "We're asking to make sure we can help," he said.
Cover image: New York City Mayor Bill de Blasio looks through the fence towards the holding facility for immigrant children in Tornillo, Texas, near the Mexican border, Thursday, June 21, 2018. Mayors from more than a dozen U.S. cities including New York and Los Angeles gathered near the holding facility to call for the immediate reunification of immigrant children with their families. (AP Photo/Andres Leighton)