After spending two weeks at a detention center in Port Isabel, Texas, separated from his 4-year-old daughter, a man in his thirties who fled Honduras earlier this month decided to agree to be deported. He couldn't bear to be away from his daughter any longer.
"He has no idea where she is," said Natasha Quiroga, senior counsel for the Lawyers' Committee for Civil Rights Under Law, who spoke with the man earlier this week. "He didn't want to put her through any more trauma. By the time we spoke with him, he had made up his mind."
The agreement ensures the man will be reunited with his daughter "for the purposes of removal," according to the Department of Homeland Security (DHS). But he was told the deportation process could take up to two weeks, Quiroga said.
The Trump administration's policy of separating families at the border left thousands of migrant children alone, without their parents. While President Donald Trump's executive order last week allows families to stay together in detention, the government still doesn't have a concrete plan to reunite the ones immigration officials split up. Now, many immigrant parents face an impossible choice: stay separated and have a chance at asylum in the U.S. or agree to be deported with their children.
For parents desperate to see their kids, that second option can seem like the only one — even if that means going back to countries they fled.
READ: Listen to a distraught Guatemalan child call his mother from a U.S. immigration shelter
"You're seeking asylum because of violence and persecution," explained Kay Bellor, the vice president for Programs at Lutheran Immigration and Refugee Service, an organization that partners with the government to care for separated children. "What does it mean to be reunited on your way back to your country where you're facing violence? It's mind boggling. It's a terrible situation."
The Trump administration technically has until July 26, according to a court order, to reunite the more than 2,000 children separated from their parents under the "zero tolerance" policy. But the process is complicated because two different government systems oversee families: The kids remain in the care of the Office of Refugee Resettlement, under the Department of Health and Human Services (HHS), while their parents stay at ICE-run detention facilities, under the purview of DHS.
"What does it mean to be reunited on your way back to your country where you're facing violence?"
DHS Secretary Kirstjen Nielsen said the agency has a plan to reunite families — but has yet to release any details. In the meantime, non-profits and non-governmental organizations are doing all they can. But immigration lawyers told VICE News they're navigating a chaotic system, without any help from the government. Many parents still haven't spoken to their children, and deportation is starting to look like the only way out.
Last week, a group of mothers desperate to see their children at Port Isabel told Quiroga that a woman came into their dorm and told them they should sign agreements to be deported if they wanted to see their kids again. They didn't know who the woman was, she said.
In New York, about a dozen of the more than 300 separated children staying at shelters have agreed to return to their home countries to reunite with their parents, the director of Catholic Charities New York's Immigrant & Refugee Services Division told WNYC. Lawyers for kids try to facilitate conversations with their parents in detention, so that families can make decisions together about whether to stay or to go.
READ: Trump is now on deadline to reunite families separated at the border
DHS said parents who agree to be deported will be quickly reunited with their kids, but that hasn't prevented parents from being deported alone. And even though this week's court order brought some hope for those who decide to stay and seek asylum, it's not a perfect solution.
"For them to hear that the government has the obligation to reunite them in 30 days still feels like an eternity," said Laura Lunn who represents three mothers detained at an immigration detention center in Colorado, thousands of miles from where their children are being held. "It is better than not knowing what the timeline is, at least we have a tap on how long it could be."
And their asylum claims could face an added hurdle now: Earlier this month, Attorney General Jeff Sessions announced that gang and domestic violence no longer qualify immigrants who come to the U.S. seeking safety for asylum.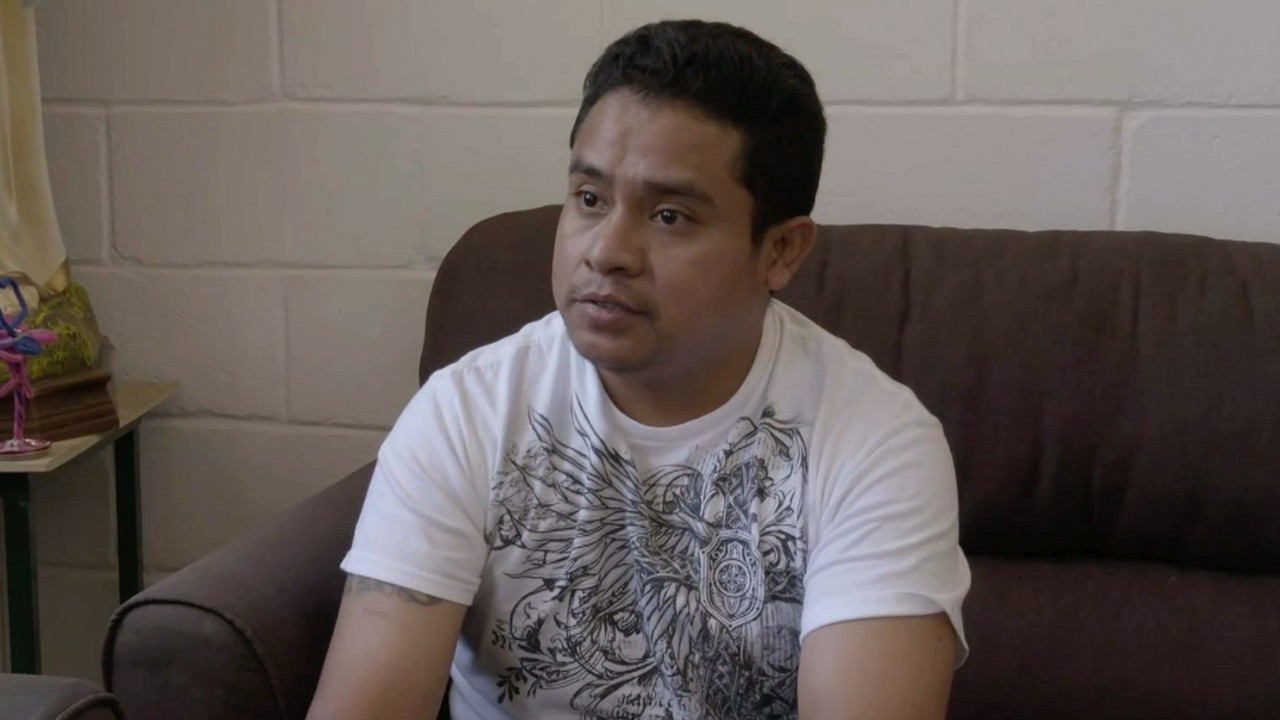 Cover image: A girl stands with her mother during a Rally For Our Children event to protest a new "zero-tolerance" immigration policy that has led to the separation of families, Thursday, May 31, 2018, in San Antonio. (AP Photo/Eric Gay)