Women with ruby red lips and coiffed hair peer off into the distance, their eyes looking to chase after rumbling aircrafts while their fingers loop through handkerchiefs out of frame. Over their glamorous profiles are the balloon typeface of comic book covers, blurring out the faces of the women with superheroes and speech bubbles.

Creating layers with a multifaceted vintage appeal, Valerie Bélin demonstrates the uncanny ability to rejigger a classic work with a fanboy favorite. The artist shows off her appreciation for Hollywood era sensibilities with the drama of a comic's cover. In a description of her upcoming show titled All Star, the works encompass four traits: surface, beauty, artifice, and disorder.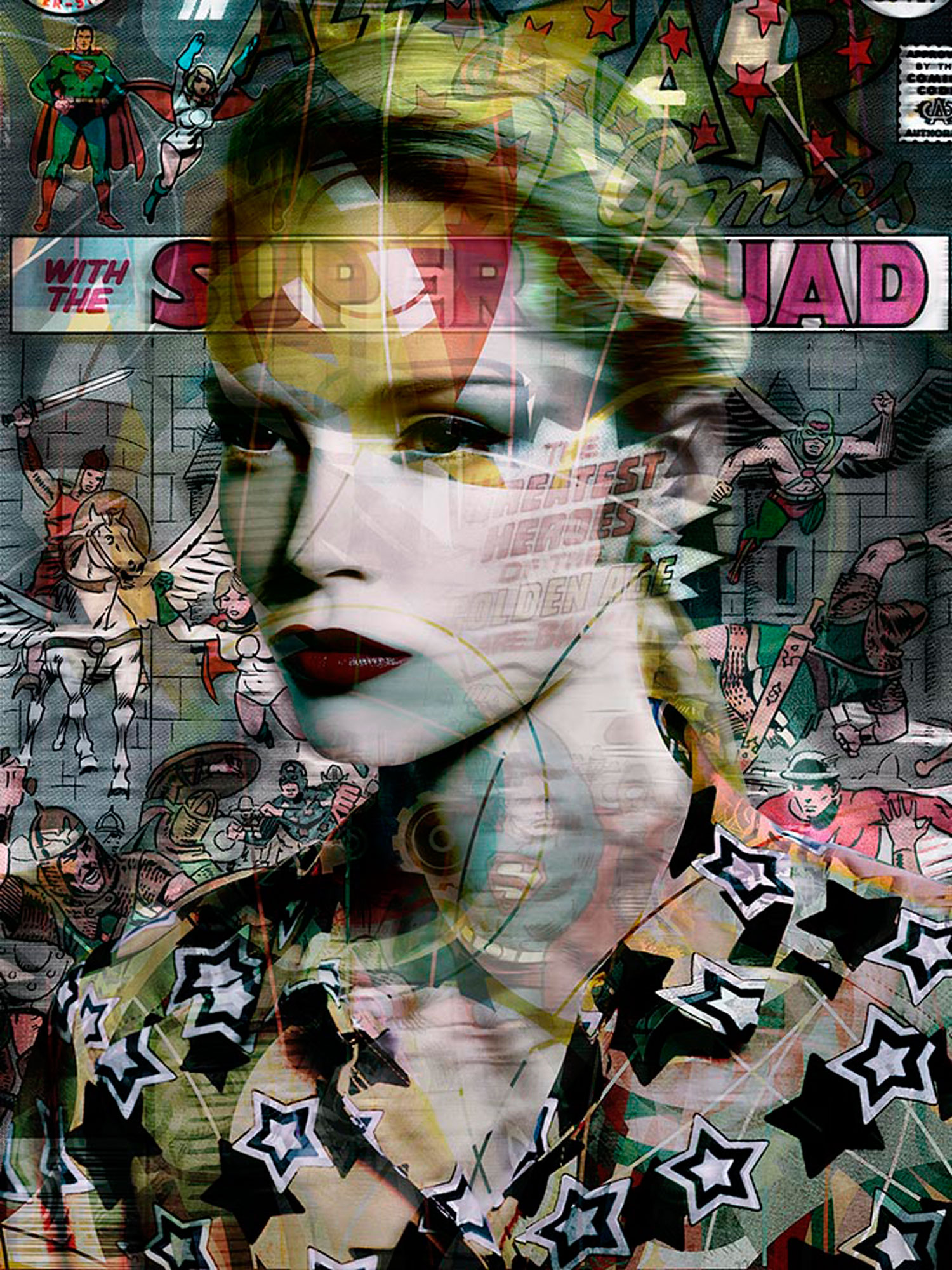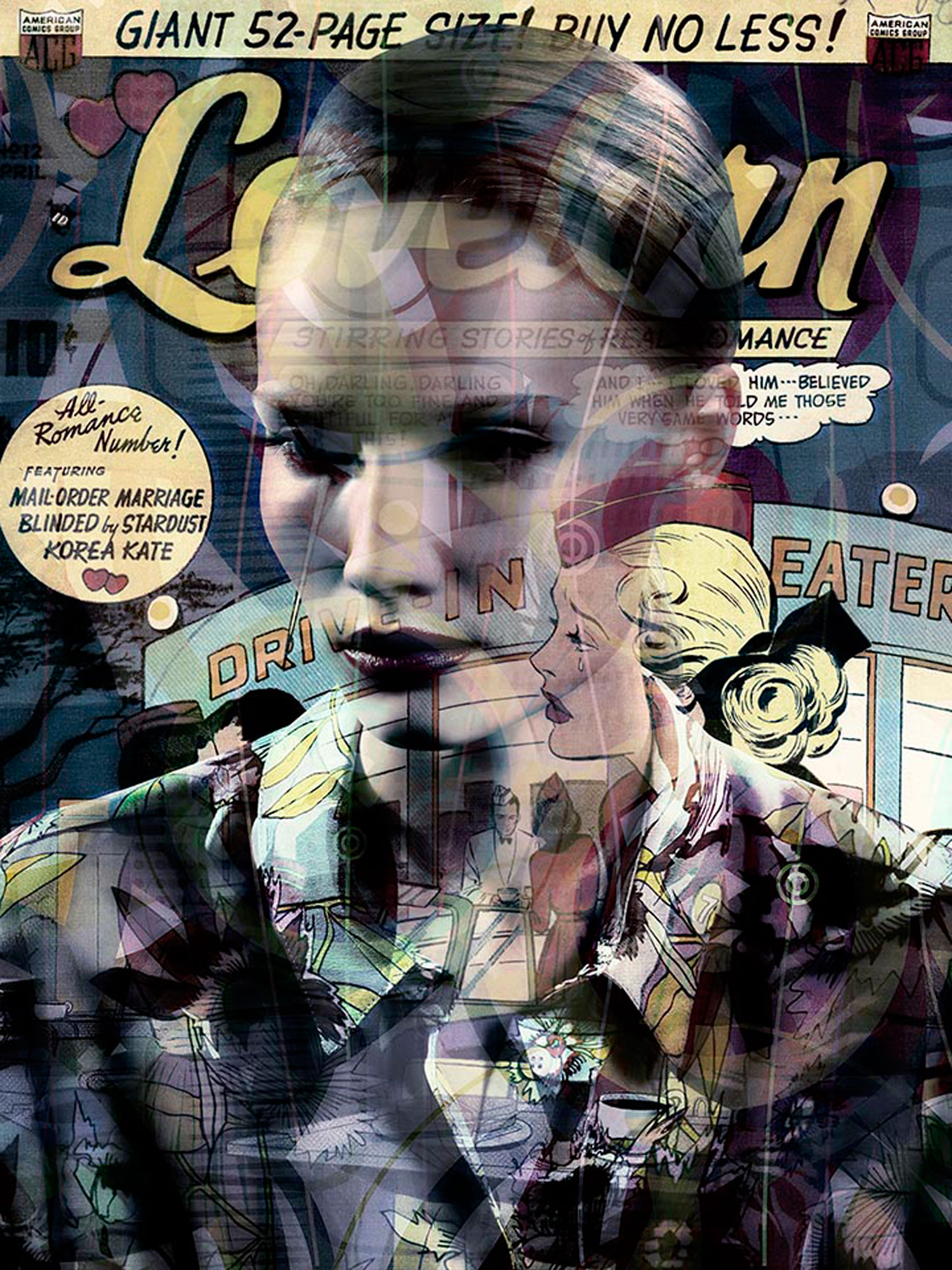 Bélin, who is lives and works in Paris, is both a photographer and visual artist, who has previously shown across Europe, including in Belgium, Moscow, and Luxembourg, as well as in New York City. Her previous body of work showcased a similar collage style in her 2013 series, Black Eyed Susan and her 2015 Supermodels.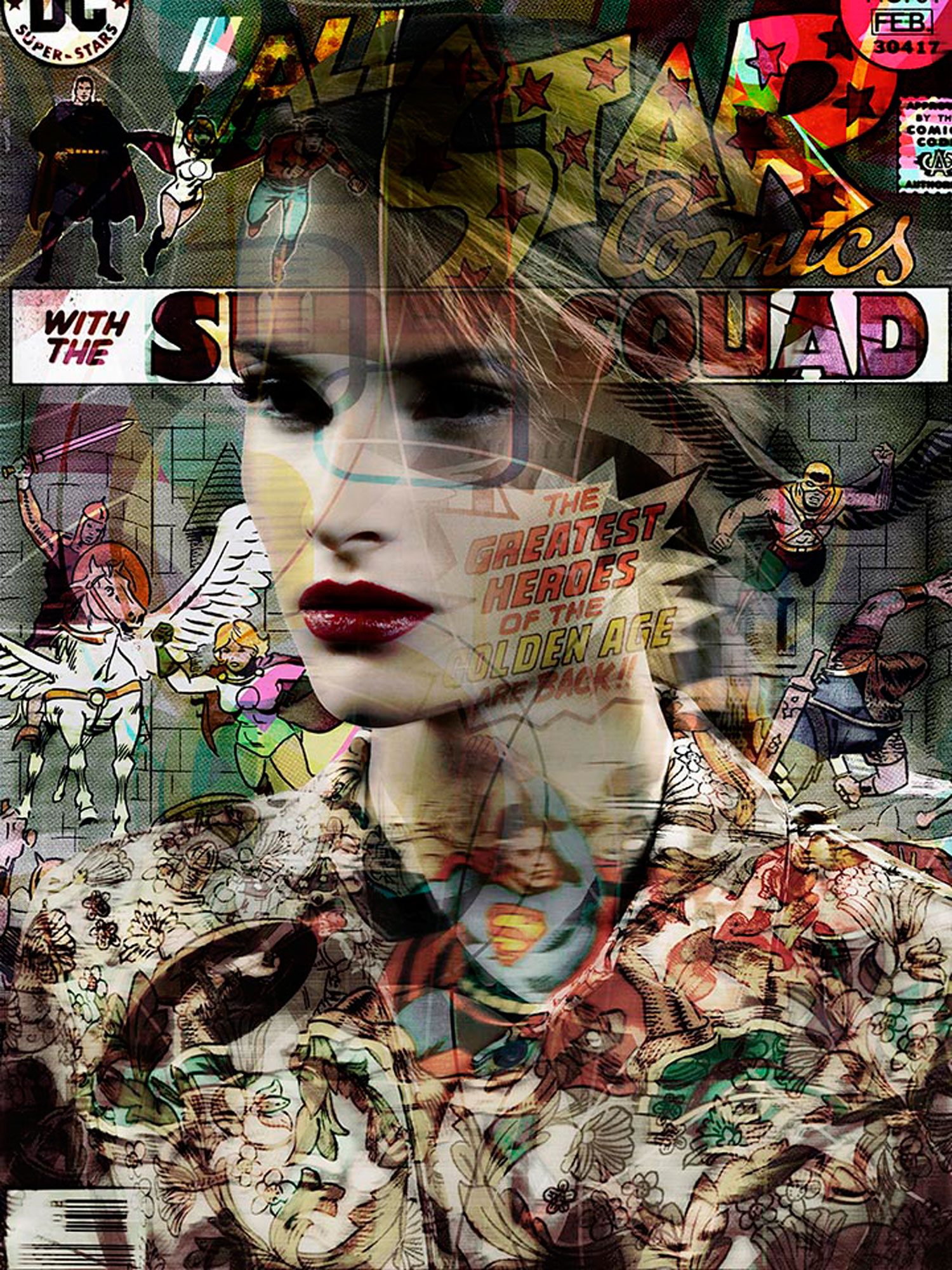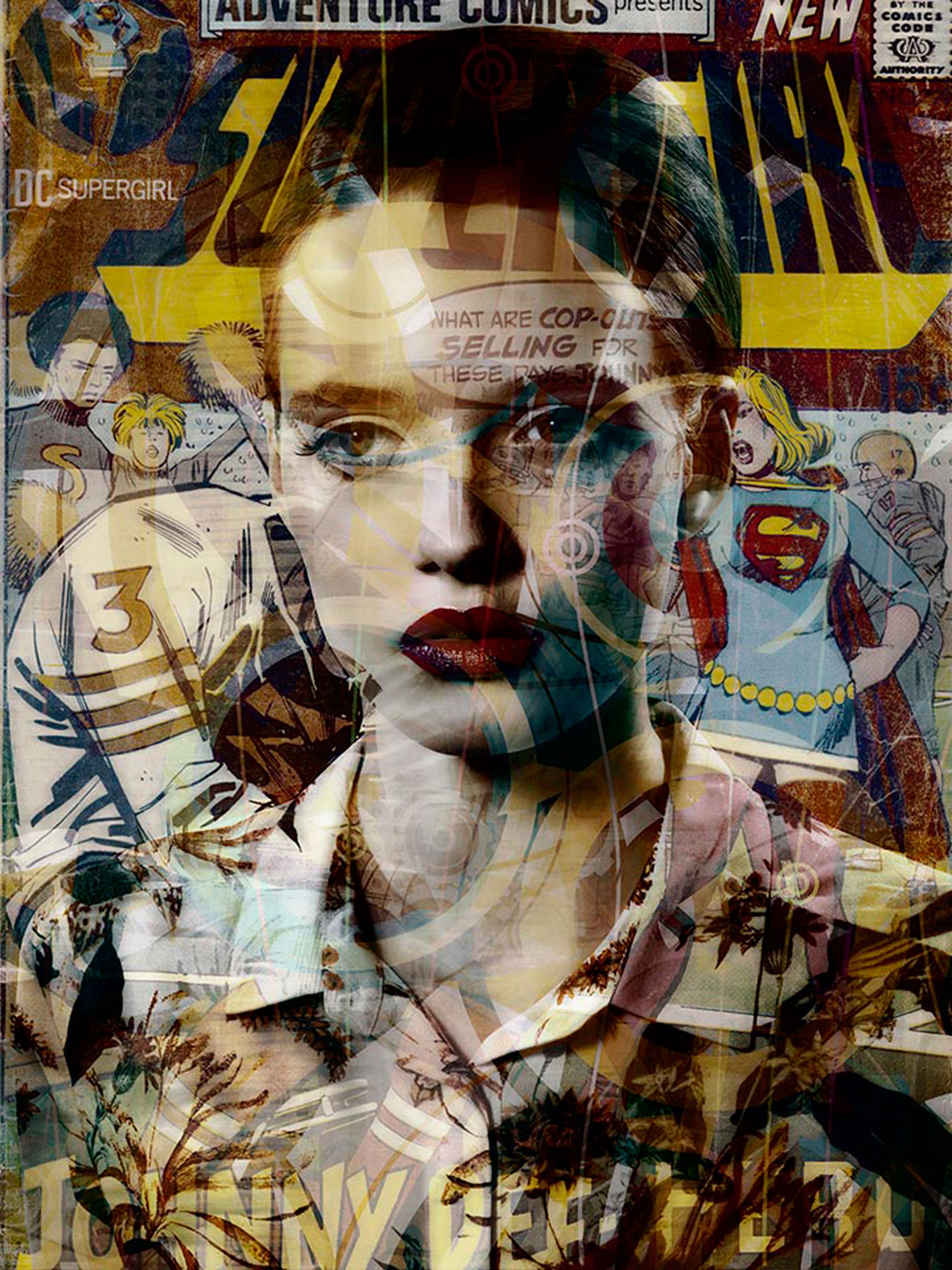 All Star by Gabriel Bélin is on display at Edwynn Houk Gallery. To find out more about the show, visit the gallery's website here.

Related:
Eight Hollywood Homages to Famous Paintings

"Miss Meatface" Plays the Housewife with a BDSM Twist
Glamor Shots Get Gleefully Weird in Parker Day's Photographs