Set and Setting's 'Reflectionless' Offers Beautiful Music During Dark Times
Stream the gorgeous and unexpectedly heavy new album from these Floridian post-metallers.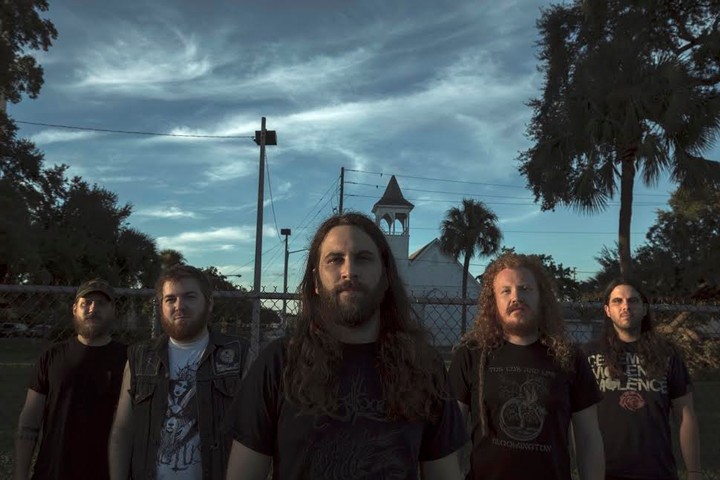 Set and Setting's new album, Reflectionless, is very pretty. Beautiful, even; there is a quiet joy held within its tangles of notes, in the rise and fall of its drawn-out melodies and forays into technical ecstasy. While "post-rock" is a decent descriptor for what's unfolding here, it feels too... light. There are metallic moments coursing underneath, anchoring the flights of harmony with rumbling bass and the two drummers' purposeful cymbal hits. Now more than ever, we need beautiful music—and Set and Setting has delivered.
Guitarist Shane Handal explains, "With this album a huge part of what I was trying to accomplish while writing it was to leave my influences behind and just write whatever feels right. I tried not to listen to any new albums or any music in general while writing the record. Also, there was an attempt to be mindful to try and do different stuff rather than relying on my go-to approaches. But always in general the influences will be there—Pink Floyd, the obvious instrumental band pioneers like Godspeed and Mogwai, atmospheric black metal, and so on. The concept of this album is based on the idea that external reality is just a projection of your inner self."

Reflectionless is currently available for preorder on CD, black vinyl, and digitally from the band as well as on limited color vinyl from Science of Silence (US) and Dunk Festival (EU). If you're lucky enough to be in town, be sure to catch their hometown album release show in St. Petersburg, Florida on January 27—and if not, their confirmed appearance at Belgium's Dunk!festival is a surefire hint that more touring is on the horizon.
Listen to Reflectionless in full below:

Set and Setting live dates:
January 27, St Petersburg, FL @ The Local 662 https://www.facebook.com/events/218805255225716/
May 27 - Zottegem, Belgium @ Dunk!festival 2017 (w/ Terraformer, The Black Heart Rebellion, more)
Kim Kelly is setting on Twitter.
Stories