Michael Bowers hasn't been in the Christmas spirit that much this year.
He always dreamed of owning and operating a small business. He achieved that a few years ago with an e-cigarette shop in New York, after ditching his habit of smoking and transitioning to vaping, which he found to be the only alternative to the notoriously deadly habit that worked for him. Like many in the industry, Bowers clarified that he didn't necessarily seek out to be a millionaire with his store. He merely wanted to sell the sorts of products that had helped him, and spread that success as far and wide as he could.
But as of last week, he was two months late on his rent on one of his properties, and for the first time in his life, a landlord was taking him to court for back payments, he said.
---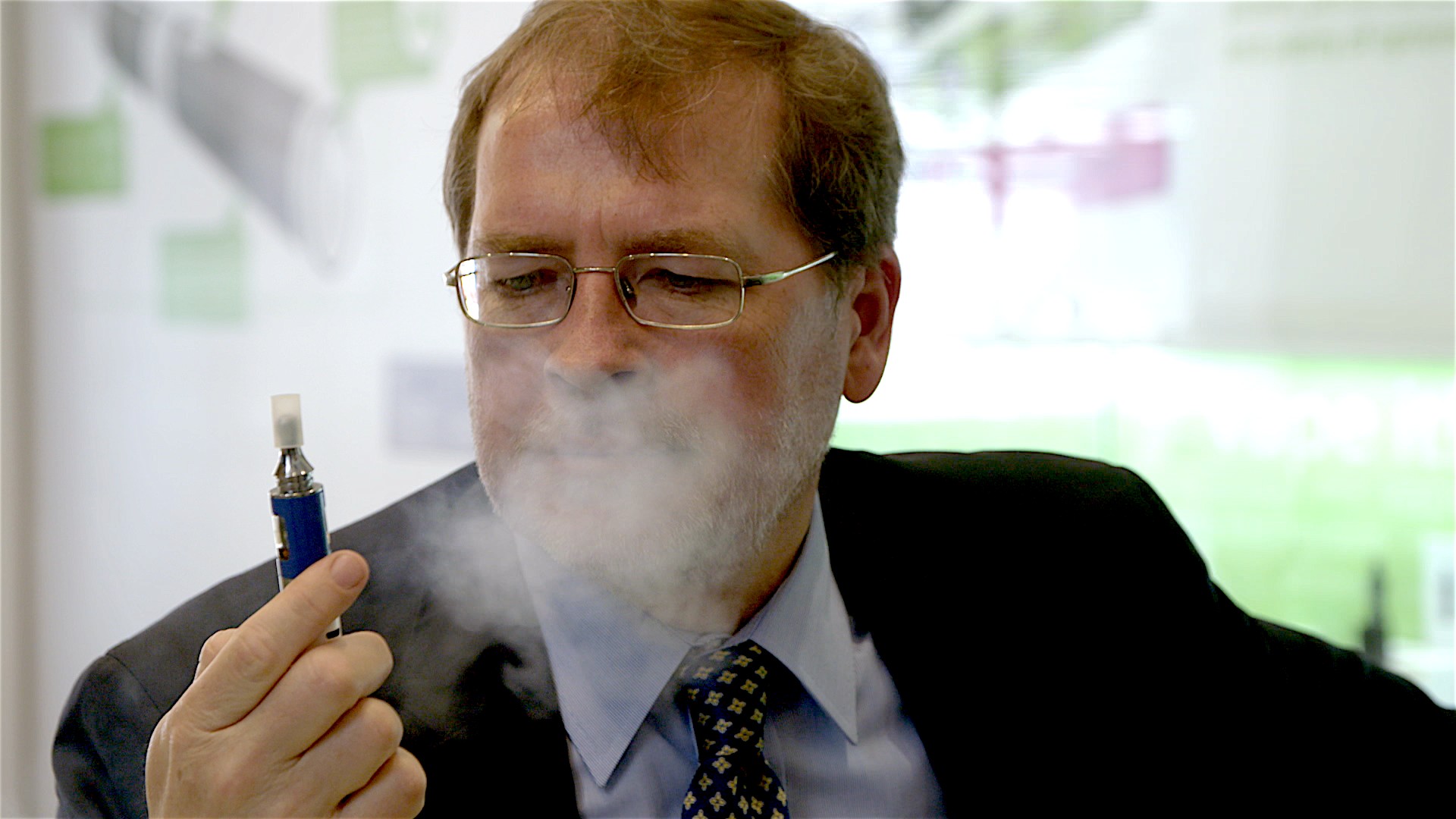 ---
With flavored or full-on vape bans affecting (or threatening to affect) states and localities across the country, many shops are struggling simply to keep their doors open. An explosion of vape-related illnesses (many if not all linked to illicit THC cartridges) and what the Food and Drug Administration (FDA) has called an ongoing youth vaping "epidemic" brought an avalanche of regulatory scrutiny to a once freewheeling industry. The media attention has begun to fade a bit, but the economic pain of the smaller players who bought into a once fledgling part of the economy hasn't.
"I've been talking about my wife about what happens next," Bowers said. "Do we move out of state? We're both looking for a job. Things are just really, really different now."
In September, Bowers recalled, he employed 13 people across his shops; by mid-December, that number had dwindled to just one and a half on the payroll—a single person full-time and another person part-time. Before New York Governor Andrew Cuomo attempted to ban flavored vaping products in the fall, Bowers had been making a total, he estimated, of 50 to 80 transactions a day. (That ban has been held up in court, but a local—also legally contested—one in Yonkers was in effect long enough to damage his business, he said.) By the days before Christmas, Bowers was lucky if he made a dozen; some customers, he said, had also been scared away by impending prohibition.
Most of all, he was worried that this year, without enough business to keep to fuel his kids' belief in Santa Claus, that they would find out the truth—that their innocence would disappear, along with their presents.
"It's been stressful, obviously," he said. "But I don't want my kids to be stressed, too."
Do you know something about drugs, legalization, or the vaping industry that we should? Using a non-work device, you can contact Alex Norcia securely via Signal at 201-429-7024 or email at alex.norcia@protonmail.com.
Bowers's story is not unique. Nicholas Mackiewicz, who moved to Lynn, Massachusetts, a couple of years ago to enroll in community college, found his lifeline—and purpose—at the local vape shop. He had been homeless for nearly a decade, he said, and now has seen that livelihood scaled back again after the state sought to ban vaping products beginning in the fall. (Although that ban ceased earlier than intended, Massachusetts Governor Charlie Baker signed legislation at the end of November that would prohibit the sale of most flavored vaping products, which accounts for a large percentage of vape-shop sales.)
Jon Lau, who said that he recently had to close one of his two vape shops in Brighton, Massachusetts, admitted that he expected he'd need a new career by the summertime. He has gone, in the matter of only of months, from $2,000 in sales a day to $200, he said.
"I'm just trying to clear out what's left of my inventory," he said. "Even if nobody wants to buy it."
Kevin Price, a former e-liquid manufacturer who has become a consumer advocate, started noticing stories like these on Facebook by way of the tight-knit vaping community. Families—employees who had been laid off from vape shops, or owners who have had to recently shutter their stores—didn't think they'd be able to afford gifts this holiday season. But now with some help, including from Taylor Cage, who works for the nicotine supplier North America Nicotine, he launched the Grinch Relief Fund—a fundraiser, Price said, that was meant to give a little bit of help to vape industry workers who have had an especially rough go over the past few months.
"This is what America needs to know about America that America still does," Mackiewicz said.
"The fundraiser was a saving grace," Lau echoed. "We weren't even going to buy gifts for my kids this year. We wouldn't have been able to."
As of last week, Price said that they have given aid to some 35 families and raised close to $12,000, with no intention of stopping after the new year. He might even try to establish a nonprofit soon.
"The idea came to me when I was sitting with my family, eating at Thanksgiving," Price said. "I thought that we should do something—that we should be able to do something—for all these people."
This aura of selflessness pervades the smaller-scale vape industry and community, according to Cage, who helped Price with social media outreach. But some have been hesitant to aggressively promote such a campaign, Cage added, fearing how others might react to the already demonized act of vaping. A couple of hundred bucks for a family in need, after all, is nice, but it doesn't go far enough to shift collective opinion and government policy that seem dead set against their preferred method of harm reduction, not to mention the work many of them hoped to do for years to come.
"It's not completely hopeless," Price said. "But I don't expect hope anytime soon."
Sign up for our newsletter to get the best of VICE delivered to your inbox daily.
Follow Alex Norcia on Twitter.