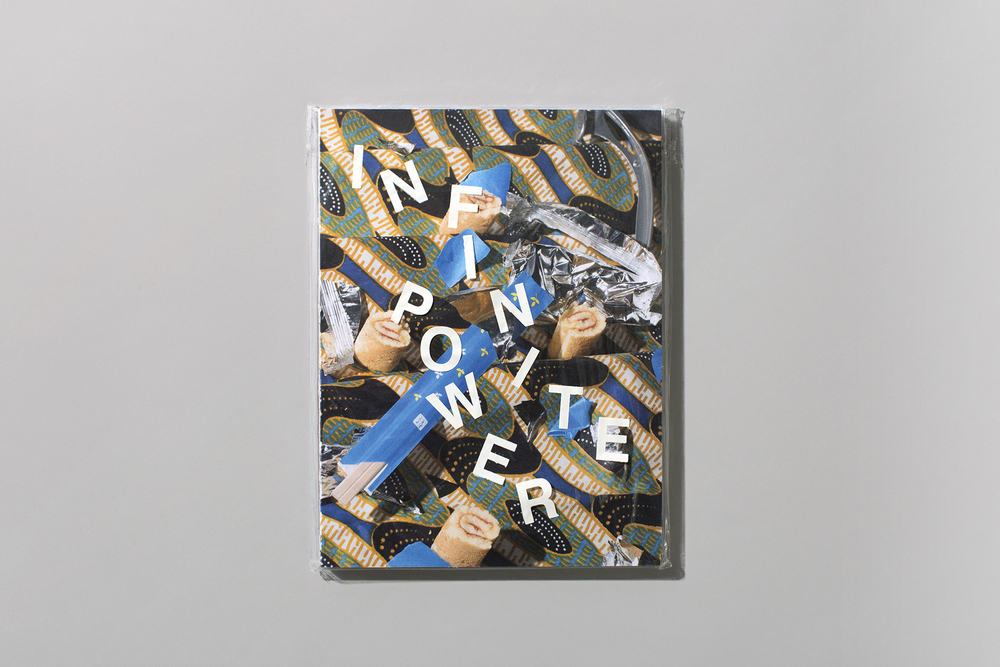 Tonight at Manhattan's Dashwood Books, Brooklyn-based photographer David Brandon Geeting will launch the first-ever monograph of his work, which is being published by Pau Wau Press. Titled Infinite Power, the book sports a foreword by art writer Christopher Schreck and almost 100 juicy full-color pages of Geeting's slapstick compositions. Humor is a driving force of the book, which combines glossy commercial outtakes, sublime still lifes, and flattened, confusing excerpts from the real world. It all adds up to a queer kind of street photography, which remixes Geeting's personal life with his life as a professional photographer for publications like Bloomberg Businessweek, The Fader, The New York Times Magazine, and VICE.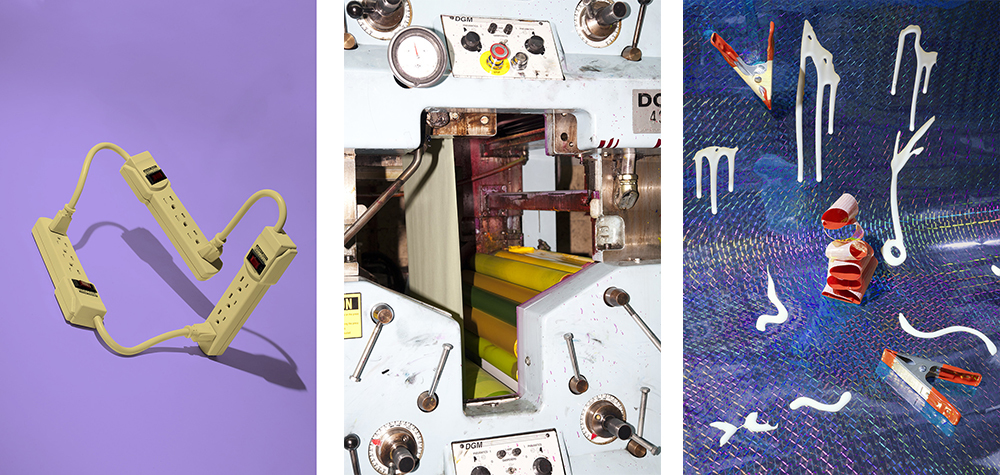 Outside New York's Metropolitan Museum of Art street vendors sell artwork alongside carts selling hot dogs and falafels. The works on view here are considerably less stuffy than those typically shown inside the museum. They range from pop art replicas starring celebrities to bootleg Picassos to funky metal and glass sculptures of cats to photographs of Times Square in which only the yellow taxi cabs are in color. Since Geeting's work is anything but highfalutin, we figured these art dealers might have some insight to offer. So we sent our correspondent Sergiy Barchuk to the Upper East Side to ask them what they thought.
VICE: Which photo was your favorite?
Minno: This one is funny and this one is a little bit sad. I think it's a cemetery, in my thinking.
I noticed you laughed when you saw that one.
Yeah, yeah, because it's funny. The girl is so silly with the cucumber. So silly and funny.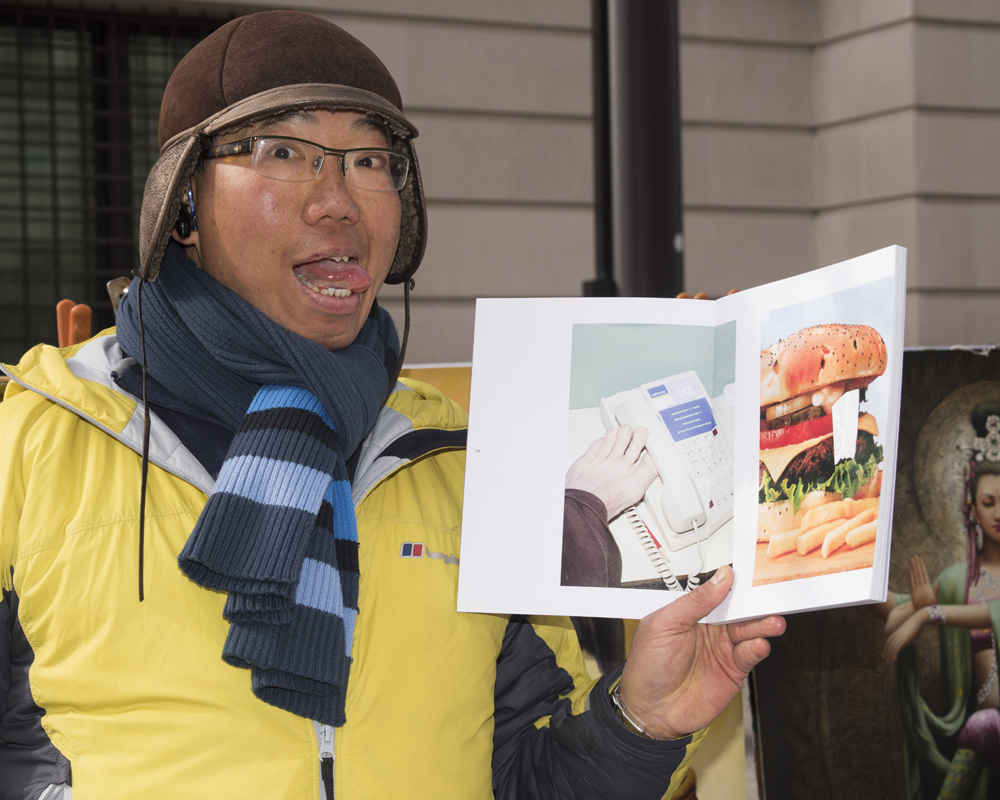 Please look through the book and tell me which photos you like and why you like them.
Andrew: Very abstract, very abstract. I like this.
How come?
I'm hungry. Haha.
Is there one that stands out? Any favorites?
Nicolas: Yeah, this one.
You like that one? Why?
I don't know. It's like, philosophical.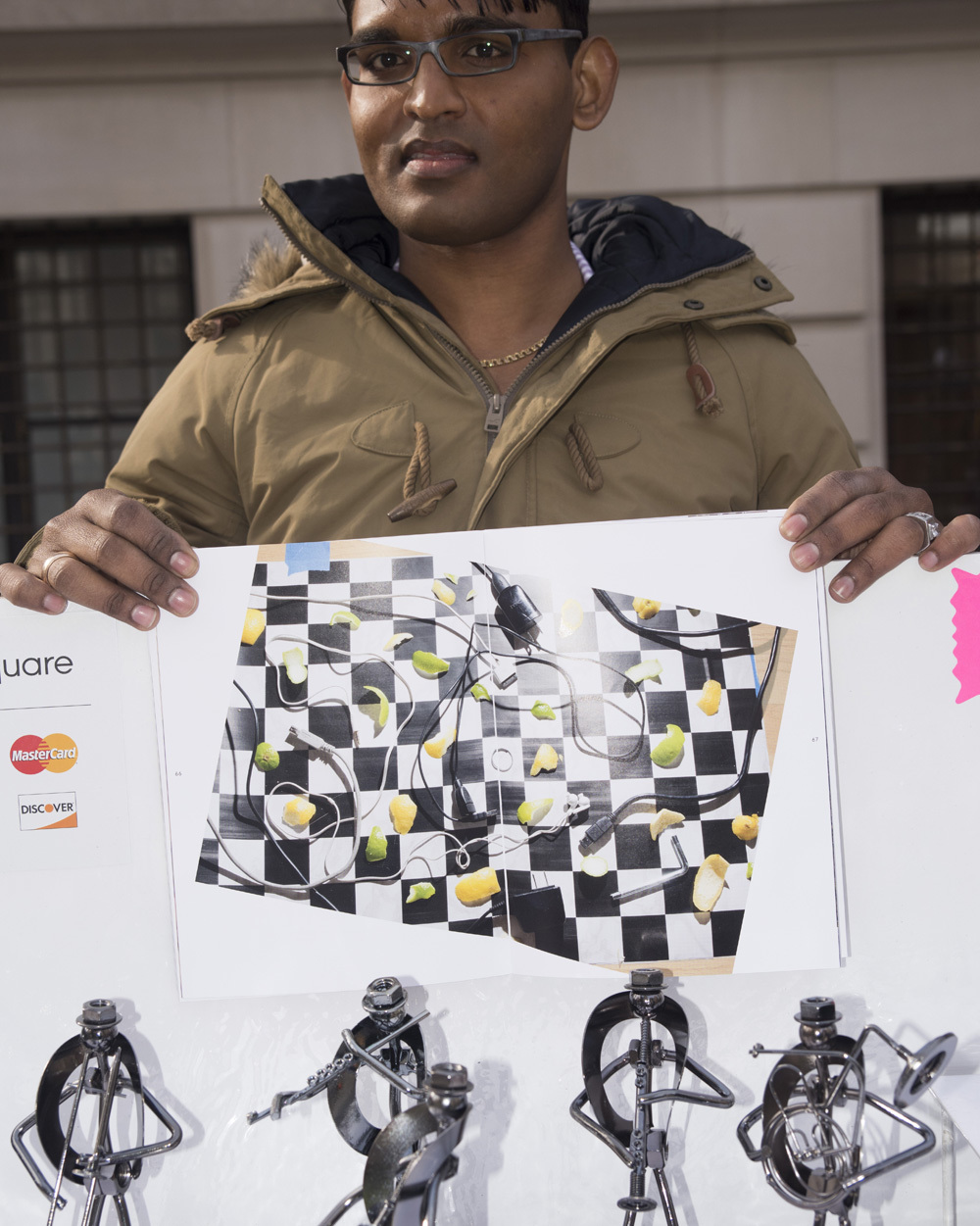 What do you like about this one?
Jacob: Sometimes it's just hard to explain. It's like when you look at something you can feel something different about it. You know? That's what really captures me. So these are orange peels or lime peels, or lemon peels.
What does it make you feel?
Oh, the mood. OK, if I'm looking at this one, I'm feeling the mood of modern art, pop culture. That's what I'm getting from it... The other thing I'm reminded of black-and-white spots, I don't know if that's in the late 80s or 70s, you know, polka dots were so popular back then. You don't see polka dots anymore. People are just wearing garbage now.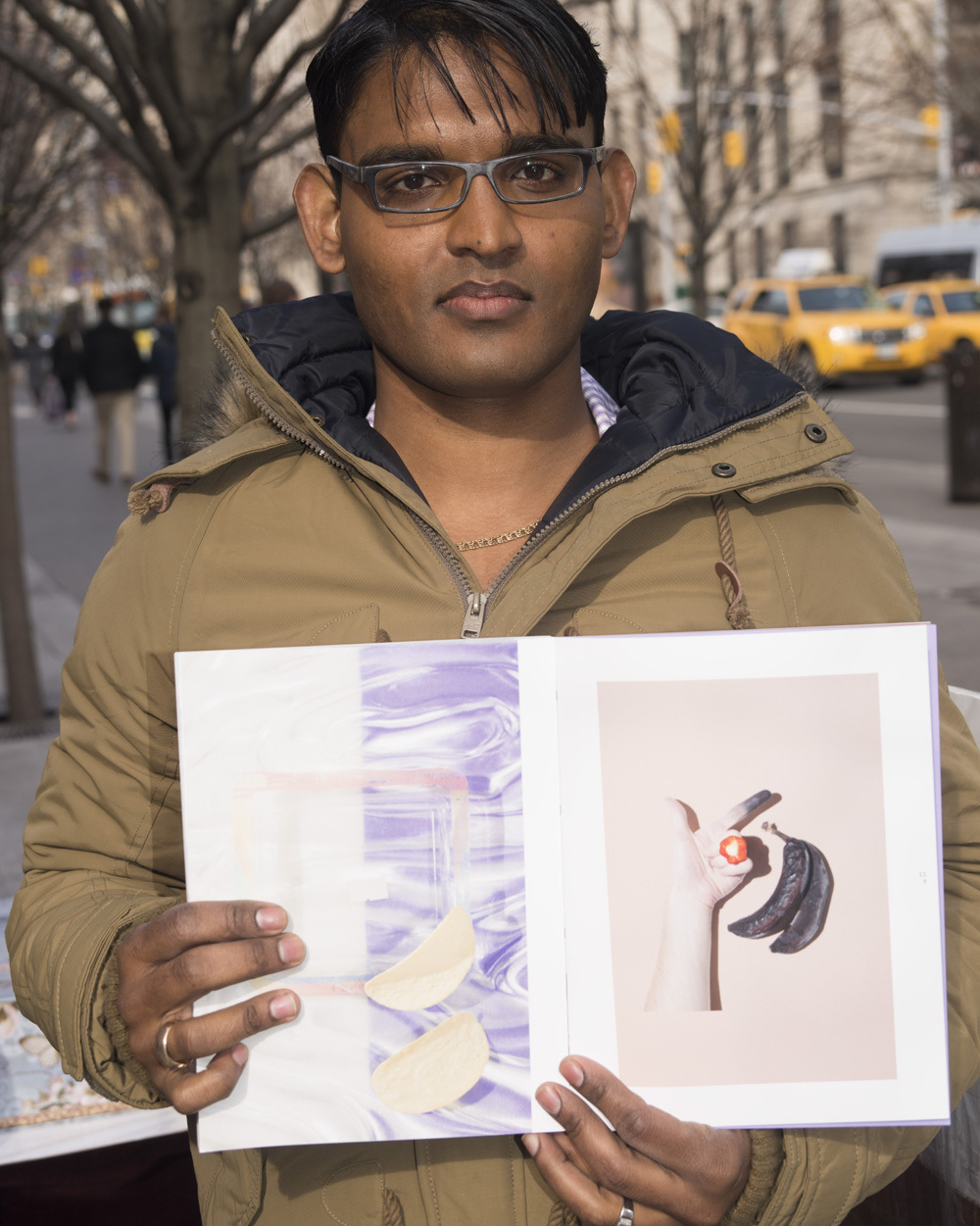 I like this one too.
What do you like about that one?
It's just that the rotten bananas underneath and you're shooting or something with the finger pointing like this. I mean how often do you see a banana this rotten? As soon as has a little black spot it's in the garbage, I don't want to see any more.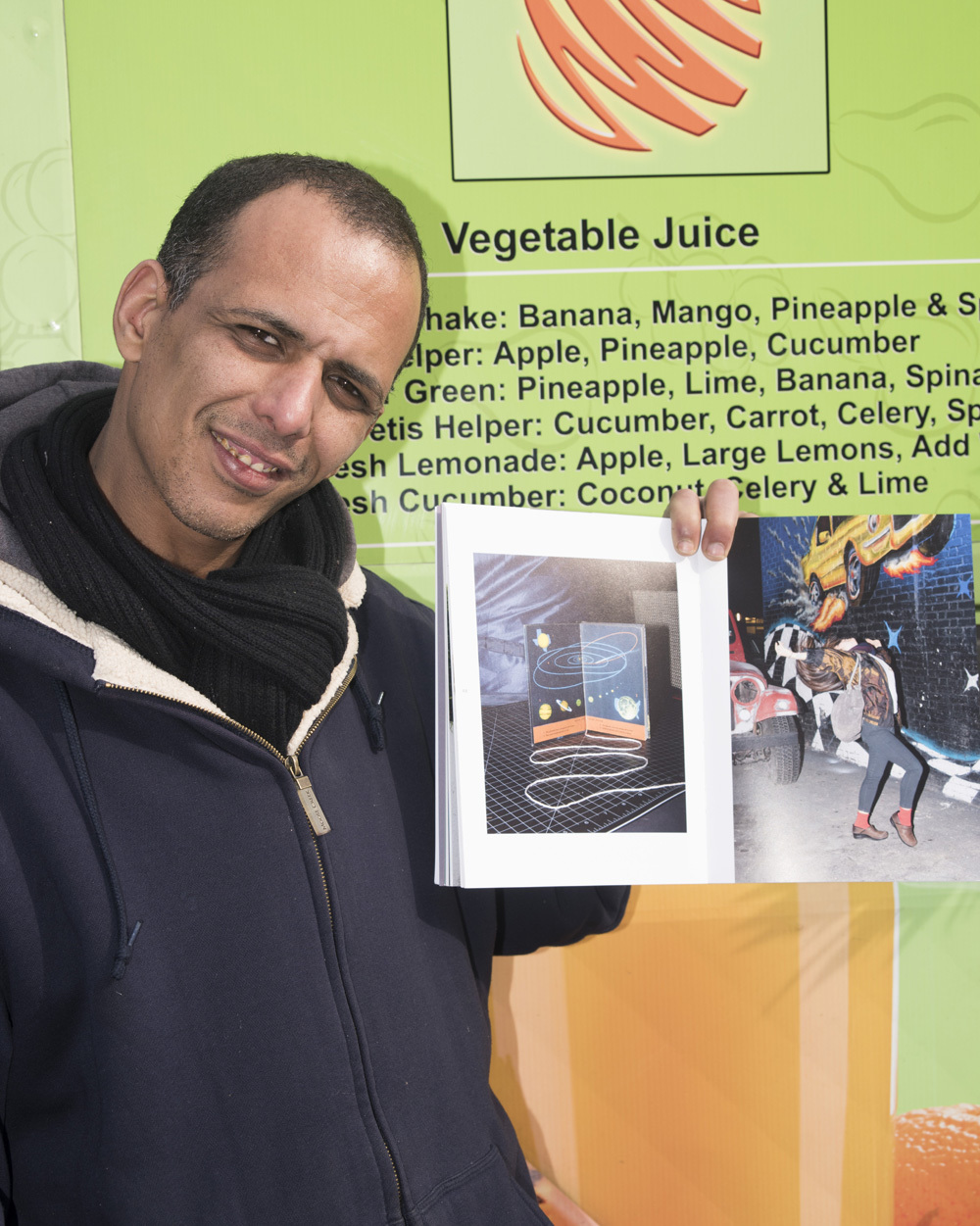 VICE: What do you like about this one?
Mustafah: I like the girl, it looks like she's enjoying herself.
See more of David Brandon Geeting's work on his website, and come to his book launch tonight at Dashwood Books. He will be signing copies, and he's a really friendly dude.
See more of Sergiy Barchuk's work on his website.