People Reviews
In honor of <a href="http://www.vice.com/magazine/21/5 ">the Profiles Issue</a>, we decided to review musicians instead of music, like who has the best face and who is the worst person.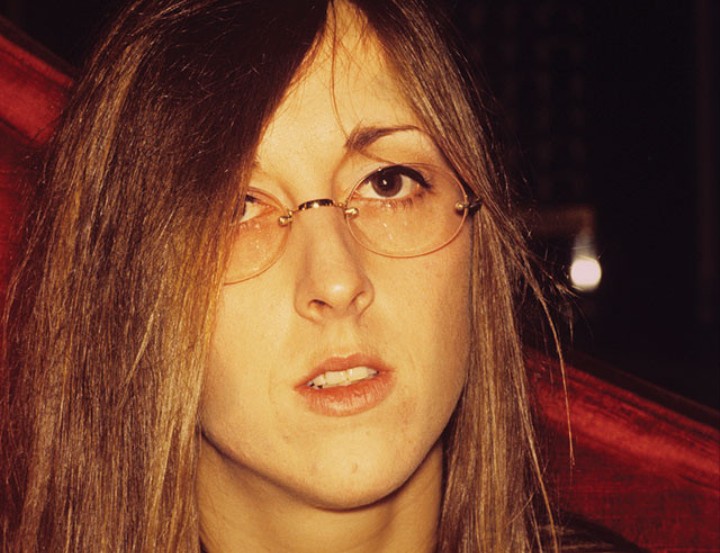 BEST FACE
LIL POOPY
Rapper/Child
Male
Seriously, have you ever seen a better rap name? This kid's like ten, and he's better at rap than at least all of Jurassic 5, times a bazillion. But it's a major kick in the dick when you're a fifth-grade rapper and your biological father gets investigated for child neglect. Turns out you can't let your nine-year-old son join the Coke Boys and rap about drugs without the Massachusetts Department of Children and Families getting all up in that ass.
BONES JUSTICE

RICK ROSS


Can we all just go ahead and admit that this dude sucks worse than finding out you got herpes and then having a piano fall on you Looney Tunes–style? Yeah, he's got some jams, but he's an ex-corrections officer who owns a chain of fried-chicken restaurants and lies through his teeth about selling crack in a yacht parked on the moon. On the other hand, bitching about Rick Ross isn't that big a deal, because he's so fat that it's really a toss-up between who dies first—him or Terio, the fat kid from Vine.
ERIC PUNDERMANN

YUNG TURD

Yung Turd is a 19-year-old rapper from Pittsburgh who, as far as I can tell, lives with his grandma and smokes enough weed to keep an entire cartel in business. I'm sort of obsessed with him and his friends, who seem to sit around taking bong rips and flipping whatever happens to be pumping in their ears at the moment (Eiffel 65, Michael Jackson, Lil Wayne's "Lollipop") into songs so juvenile that they'll make you prematurely ejaculate for the sake of nostalgia.
UNDEAD TERIO

FEEBZZ
Rapper
Female
This girl is extremely low-hanging fruit. Feebzz spends her life raking through Facebook and Tumblr in search of Ryan McGinley's next hot and uncircumcised acolyte. We're old pals with Ryan and everything, but journalistic integrity mandates that we call a turd a turd. Her videos are like a Lisa Frank K-hole, which I could get into if her songs didn't make me vomit up my stomach lining. She also looks like my father's ex-fiancée. I hated my father's ex-fiancée.
THOMAS NICHOLAS, ESQ.

BARRY SOBEL


Hey, remember the 80s? It was cool back then to interpret casual racism as progressive realism. That was awesome! And while there may have been a bunch of bigger dicks than this asshat—you probably didn't even notice him in Punchline—this is the guy who wrote Rodney Dangerfield's "Rappin' Rodney" and the rap song in Revenge of the Nerds II: Nerds in Paradise. If you were born after 1980, you probably have no idea what I'm talking about, so I'll just say this guy's a prick.
BOOMBATZ

BEYONCÉ

I'll be real honest with you. I think Beyoncé's music is pretty decent, and my opinion on her effect on gender equality is [ opinion not found—I am a man and don't need to have opinions on that]. But my opinion of her thighs is HOLY MAMA I JUST GOT MY UNDERWEAR PREGGERS GURRRL. Man, I would literally pay $30k a year just to travel around with her and let me be the dude who greases those bad boys up before her shows and photo shoots and shit. I'd get 'em all nice and shiny. Mmm, that's good gender politics right there.
ROWAN PATRICK TABOR

PAUL OAKENFOLD
DJ
Male
Paul Oakenfold grew up listening to the Beatles. Then he decided to popularize douchy Ibiza boat parties, spiky hair, and glow-in-the-dark fashion accessories. He's Avicii 25 years older and looks like a shaved Geico caveman. Wonder why DJs stopped spinning vinyl? You can blame Serato, but it's more fun to blame Oakenfold, because his music sounds like a Wachowski brother dry-humping a laser beam.
FRANK OSHANSKY

FARRAH ABRAHAM
Teen Mom
Female

When I was little, my friend in Florida told me the Tooth Fairy had a sister named the Trauma Fairy. Instead of giving you quarters in exchange for baby teeth, the Trauma Fairy sprinkles fairy dust on your head to ensure that something terrible happens to you. The Trauma Fairy has definitely been to former Teen Mom star Farrah Abraham's house, considering Farrah's mother physically abused her and forbade her from getting an abortion, and then Farrah's fiancé died while she was pregnant. Thankfully, these tragedies led to the greatest reality shows ever ( 16 and Pregnant AND Teen Mom) and also birthed My Teenage Dream Ended, Farrah's critically acclaimed debut noise album. Be thankful for the Trauma Fairy, Farrah. She's made you the greatest teen mom who ever let a dirty white guy slide a big one up her dumper.
WHACK BALANCE

ARNAUD REBOTINI
Electronic Musician
Male
Is it me, or is it really creepy when straight dudes make rapey, ass-pounding electro meant for leather-clad gay bikers? Just look at that guy's fucking face!
DON RORITOR

MEREDITH GRAVES
Perfect Pussy
Female
Meredith Graves is the short-haired girl in the dress who plays in Perfect Pussy, a band that finally got John Schaefer to say the drippy, sticky P-word. Speaking of drippy and sticky, she won us over recently by releasing a limited special edition of her recent LP, Say Yes to Love, which had her own menstrual blood mixed in with the vinyl. Remember, though, this smiley is for Meredith only, not for her band, which makes non-music for babies (no matter what Pitchfork says).
KARA GARGA

WORST PERSON
IAN WATKINS
Lostprophets
Male
Earth is a sick fucking place where people do fucked-up shit all the time. But Ian Watkins of Lostprophets is, by far, the biggest piece of shit to ever drag his ass on it. In case you somehow missed last year's trial, Watkins was given a 35-year prison sentence for conspiring to rape an infant. TO RAPE. A FUCKING. INFANT. Obviously you should never listen to a Lostprophets song ever again, which shouldn't be hard, seeing as how the band is the musical equivalent of baby rape. But honestly, boycotting their music is not enough. If you see someone wearing a Lostprophets shirt, you should kick him as hard as you can straight in the dick. Kick him so hard that Watkins can feel it in prison, where he'll probably die from being raped and shivved like the sack of shit he is. Fuck him.
JONATHAN SAFFRON FOUR

FATHER YOD
Cult Leader
Male
In the realm of cult leaders, Chuck Manson may be top dog, but his bitch-ass acoustic tunes are weak as fuck compared with the psychedelic free jams of Father Yod and his band, Ya Ho Wha 13. Father Yod wore big white robes, had 1,000 wives, and ran a natural-food store that was featured in Annie Hall. He also rocked super hard. Yod died in an epic 1975 hang-gliding accident and left in his wake a blueprint for living the best of all possible lives.
OCEANSTREAM

COLLEEN GREEN
Singer-Songwriter
Female
Once she's completely lit on some OG Kush, Colleen Green gets to work, creating Ramones-inspired punk using a tiny drum machine, distorted guitar, and spiral notebook full of words about boys and doodles she's flipped into profitable merchandise. She doesn't have a day job. She's too stoned for such pedestrian things. CG is a daydreaming slacker, which does nothing to explain how her cassette tape got the attention of Hardly Art, which issued her debut LP, Sock It to Me, last year. Now she's a bit too cool and never seems to take off her sunglasses, especially while on stage or during a late-night doughnut run.
NOISE JOURNO

GREG GINN
Black Flag
Male
You know how on every episode of Law & Order they'll discover some clue that makes the whole case seem crystal-clear to them? (Probably. I don't actually watch Law & Order. What am I, your 60-year-old Aunt Pat?) Recently, something suddenly dawned on me about this whole Black Flag reunion thing that made me see the train wreck in a new light: Greg Ginn is trolling us, bro. Every single thing about this reunion—the lawsuits, the half-assed songs on the album with the shitty artwork—he's using to fuck with us. At least if I believe this, I can sleep at night. Makes me feel like Ice-T or whoever the fuck is on that show.
EVIAN GONZALES

JOHN LENNON
The Beatles
Male
Anybody else have the sneaking suspicion that the secret weapon of the Beatles was always Paul? Between the insufferable platitudes about peace and the shitty record John made with Harry Nilsson, I think every single one of us can agree that the dude was overrated as fuck.
DICK NIERL

MAC DEMARCO
Singer-Songwriter
Male
Everyone's got a story about Mac DeMarco, so here's mine. One time, a few years ago, a buddy was interviewing Mac and his band for a local Canadian magazine. She'd heard stories that he was totally insane, but during the interview he stayed really calm and collected, answering her questions thoughtfully and coherently. She was disappointed. So for her last question, she asked him, "I hear you're really weird from everyone I know, but you've been acting really normal in this interview. Can you do something crazy for us?" So Mac turned to his bandmate, pulled the dude's pants down, and blew him in public. I am 95 percent confident that this story is true.
BSHAPP

MOHSEN NAMJOO
Singer-Songwriter
Male
Apparently, Islamic republics don't dig sarcasm and LSD-inspired setar solos. When Iran's Bob Dylan mocked the Qur'an in 2009, all the squares there flipped their lids. But while Dylan got pooped on by Pete Seeger, Namjoo was sentenced to five years in jail, and he can't go home. Now he sports a grayish-white afro and creates jazzy, psychedelic mullah-repellent. He often sounds like a drunk Jim Morrison spitting Persian poetry, a style best enjoyed stoned and naked on a Persian rug surrounded by weird plant-like things.
ART TAVANA

BILLY RAY CYRUS
Father of Miley
Male
"The world ain't ready for you, Bill. You're about to make one hell of a comeback. Look at you—you got the looks, you got the skills, and you still have moderate name recognition in pockets of the Midwest. That soul patch makes you sexy as shit. Time to take back what's yours." This is the pep talk Billy Ray gave himself before going into the studio with Buck 22 to record his "Achy Breaky 2," in which he rebranded his hit into bar-mitzvah-friendly rap trash. It's probably not easy having your oversexualized daughter completely overshadow you, but whatever the fuck this midlife crisis is, it won't solve poor Bill Ray's problems.
SPEWFAUX

BEST PERSON
JUDEE SILL
Singer-Songwriter
Female
This stoned-out folkie Druidess grew up sticking up liquor stores and bouncing in and out of reform schools in Oakland in the 60s until she developed such a moral-numbing heroin addiction that she resorted to prostitution to stay high. After a few narcotics busts and check-fraud charges landed her in jail, she found Jesus, got out, got clean, and dropped two records of pitch-perfect occult folk that Ben Gibbard is still ripping to this day. Her "career" never amounted to more than a wet queef, and she eventually got in some car wrecks and started using again. In the late 70s, she bit it in a monstrous cocaine and codeine OD, leaving behind a handful of perfect songs that will 100 percent get you laid, every time.
DAVID VAN DRIESSEN

DONALD FAGEN
Steely Dan
Male

Look, I appreciate the sardonic lyrics, crisp production value, and subtle jazz-rock fusion of Steely Dan as much as the next guy. Not to mention, they named their band after a dildo, which is an A+ in our book. But have you dug into Fagen's solo career? If you care whether or not your dad thinks you're gay, stay the fuck away.
GREEN JELLY

CONOR OBERST
Singer-Songwriter
Male

Yo, Conor. You better not be macking on these teenage girls like they're saying you are. Not that I'm a huge fan, but I do own this huge-ass Bright Eyes box set that would be a pain in the ass to unload on eBay if you go away to prison. Don't pull this shit, bro. My vinyl collection is my retirement plan. Oh, and the whole "It's morally reprehensible" thing too.
HALIGH HALIGH

JONATHAN TOUBIN
New York Night Train
Male
We hate New York vinyl DJs because they exist in a closed culture where prowess is defined by how much of their trust fund they can drop on records. Jonathan is pretty much the only DJ we actually like. God must like him too, because he saved Jonathan's ass after a car plowed into his hotel room while he was asleep. The accident crushed his chest, cracked his skull, and shattered his shoulder blades, which is the sort of sentence we hate writing about our friends. Make no mistake, this is the sort of thing you walk away from only if you've been chosen to deliver rough and raw Northern soul and rock 'n' roll 45s to the masses forever and ever, amen.
NEBBISH ORIPESH

HILDEGARD OF BINGEN

Monophonic 12th-century plainsong was a major sausage fest, so it's great that this hot Benedictine abbess was holding it down for the obligatorily single ladies while simultaneously tearing the Rhineland a new liturgical asshole. When Hildy was three, she started getting migraines so brutal that everyone thought she was FaceTiming with God. Since no one knew that God doesn't exist (or that migraines most definitely do), she started translating her visions into soaring monodies that are basically impossible for dudes to sing. The lyrics are half about the Virgin Mary, and half about how many clit-boners she got living in an isolated German abbey with a bunch of nubile fuck-nuns.
SALLY

MY DAD, GERALD SHAPIRO

My dad is a composer of chamber music. He's done pretty well for himself—he's written more than 60 pieces, he hung out with Stockhausen in the 60s, and he worked on the ARP 2500, ARP Instruments' first analog modular synth. He retired this year, and now he lives on a boat in the middle of nowhere. But when I was six, my mom and sister planted a patch of watermelons in the backyard, and he pissed on them and killed them all. I don't care how many grants you've been awarded, that's just bad behavior.
BENJAMIN SHAPIRO

DREW GOODEN

Veteran power forward Drew Gooden is shooting a sick 53 percent from the field since signing with the Washington Wizards, but really, no one gives a shit about what he does on the court. It's his alleged piano-playing virtuosity that makes him legendary. Since there appears to be zero evidence of this musical talent anywhere on the internet or within the broader world of recorded music, we're just going to have to take the big man's word for it. He was kind enough to open a Wingstop franchise in Altamonte Springs, Florida, which you should probably be driving to right now in hopes of catching a rare live performance as you suck down that cheap chicken goodness.
MATTHEW TAYLOR

LENNY SKUTNIK

This guy's not even a musician, but who cares. In the winter of 1982, Lenny Skutnik was driving home from his shitty job in DC when he came across a passenger plane half-submerged in the Potomac River. A rescue helicopter was already there, but one woman was too cold and weak in the water to grab the helicopter's line. As a crowd of onlookers and emergency personnel watched from the shore, Lenny jumped from his car, tore off his coat, and dived into the icy water. He swam out and dragged the woman back, saving her life. Reagan invited Lenny to that year's State of the Union, but then everyone basically forgot about him. My high school band wrote a song about Lenny when I was 15, and it was a heinously weak tribute to a forgotten hero. So here's an equally puny paragraph, buried in the back of a magazine. Sorry, Len. In a perfect world, you would never go to sleep without a blowjob again.
JDUB

LARKIN SAX

Larkin is my 14-year-old little brother, and he used to send me SoundCloud links to his acoustic pop demos so I could give him feedback. Now he's almost in high school, his songs are actually really good, and he's stopped asking me for advice. He wears his hair long, like the Kings of Leon, and eighth-grade honeys are all up on his dick, and the little punkass just smirks when I try to rewrite his pre-chorus. Just because you have some curlies on your ball sack doesn't make you king shit, little bro. I've got some hair down there, too. Or I did before I downed a man can and went all 'Nam with that Gillette Fusion I got free in the mail.
ROCKDAWG5000

WORST FACE

JOE PESCI
Musician/Actor
Male
Joe Pesci made an album in 1998 called Vincent LaGuardia Gambino Sings Just for You (which includes a sexist rap song called "Wise Guy"), and I still have nightmares about the fucking thing. Honestly, I probably shouldn't still be bummed about a 16-year-old novelty album that Pesci probably made to finance a single Saturday-night hooker-and-coke-binge, but I am. I don't even know on what level it offends me most: as a person who likes non-shitty music, as a guy who likes his movies, or as an Italian. I'd rather Pesci stomp my own Billy Batts–style than listen to this again.
MACAULAY COCK-IN

BRIAN

Brian is probably one of the chillest dudes of all time. He plays bass in jam bands, smokes a shit-ton of weed, and has a killer collection of sick reggae jams. Also, one time he got me to DJ his friend's birthday, and I threw up while playing a Kirko Bangz song. It was sweet.
DREW MILLARD

IASOS
Guru
Male
Iasos is the super vital grandfather of new age music. He's really into centering and meditating and the mind-body connection and swirly synths. What's really awesome about him is that when he met my friend, he hit on her—a woman a third his age—and she kinda almost went with it. Now that's a yogi.
LANDSEY LINNERD

SHAUN WHITE

Shaun White is the greatest snowboarder of all time, if you care about that sort of thing. On the other hand, fuck him and his shitty band, Bad Things. They claim to be an "independent rock band," but they're on the same label as Cher and the Goo Goo Dolls, which basically makes them the Wes Anderson of indie rock.
TARA LIPINSKI
Ross: Johnny Nunez/WireImage, Sobel: Gregory Pace/FilmMagic, Beyoncé: Jim McIsaac/Getty Images, Abraham: Jeffrey Mayer/WireImage, Ginn: Karl Walter/Getty Images for Coachella, Rebotini: Q. Caffier, Yod: Isis Aquarian Archives, Green: Dan Steinberg, Graves: Pooneh Ghana, Watkins: Elizabeth Cook/PA Wire, Lennon: Chris Walter/WireImage, DeMarco: Danny Cohen, Sill: Gijsbert Hanekroot/Redferns, Namjoo: Bahareh Ahmadi, Cyrus: Rodrigo Vaz/FilmMagic, Oberst: Butch Hogan, Toubin: Alexander Thompson, Fagen: C Flanigan/FilmMagic, Gooden: Rob Carr/Getty Images, Joe Pesci: J.Sciulli/WireImage, Skutnik: AP Photo, White: Jeffrey Mayer/WireImage