Ryan LeBrun's love of honey bees is emphatic, a necessary vice for his post at Bee Local, where LeBrun harvests Oregon's only single-origin honey, a career he began nearly six years ago before the honey outfit joined Portland-based Jacobsen Salt Co. Bee Local began as most small-batch businesses do, out of the owner's kitchen. Now hitting its stride, Bee Local taps into the micro-worlds the flying insects create, sustainably raising them and harvesting their honey with fellow beekeepers and researchers, some of which come from Oregon State University's honey program. With hives scattered throughout Portland, Bee Local utilizes urban beekeeping practices, allowing the brand to build relationships with chefs, bartenders, brewers, and others interested in the magical world of bees. As far as LeBrun is concerned, he's living his dream, as his post allows him to interact with fellow honey lovers, representing his furry friends and the liquid gold they produce.
I spoke to LeBrun about bees, honey laundering, and the future of ethical honey harvesting in America.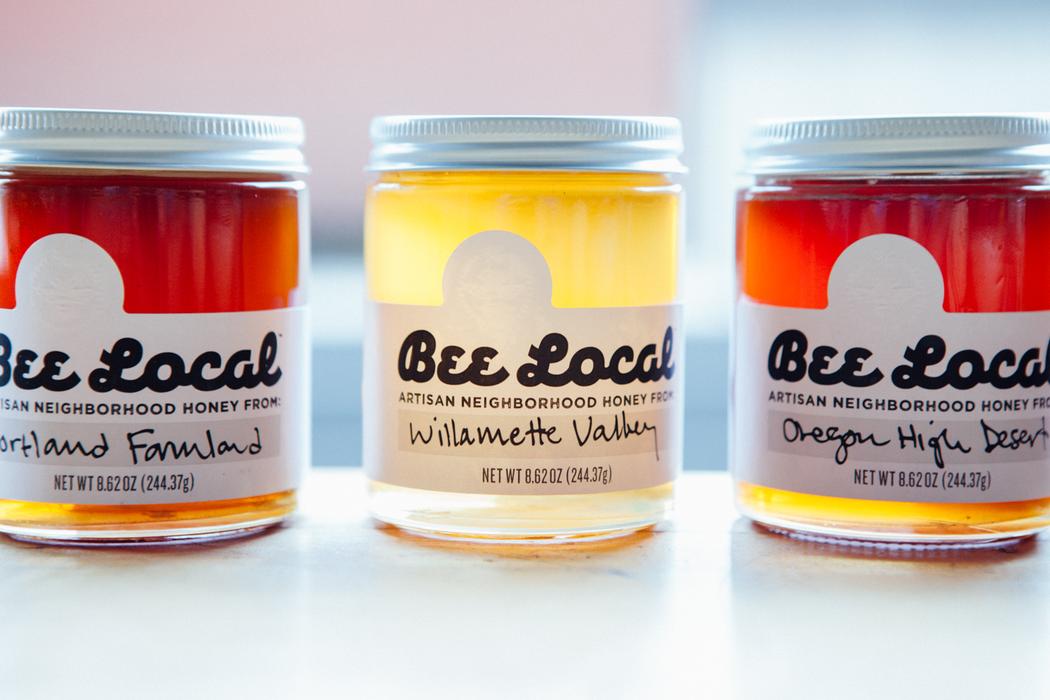 MUNCHIES: How is Bee Local's honey sourcing and producing process different from other companies? Ryan LeBrun: We love single-origin honey, and more importantly, single-origin hives. Meaning, all of our hives have a home where they stay, which is a rooftop. We have hives at Hotel Lucia, Hotel deLuxe and Sentinel in Portland, and we also have hives at farms, wineries, and backyards close by. We like to present our honey as a location, as opposed to what giant mono-crop it pollinated.

What is honey laundering? Honey laundering is what you get when Winnie the Pooh binge-watches Narcos. Seriously, though, most governments do not have a strict standard for what honey actually is. If you're buying honey at a grocery store, chances are you're purchasing a product that is laundered, or honey that is diluted with fillers like high-fructose corn syrup, yet labeled and sold as pure honey. It's very misleading to the consumer!
Large quantities of Chinese-produced honey are being dumped illegally on the US market. To curb the importation of chemical-ridden honey, the US established high tariffs on honey imported from China. Taxes drive up prices, so big companies are essentially sneaking this honey in to keep their costs at a low price point. Honey from China is being rerouted through other countries, and it's getting mislabeled throughout the process to hide its origin. Many of these Chinese producers are using non-FDA-approved chemicals on their bees, and like the drug trade, the producers cut their honey with additives like high-fructose corn syrup, making it less pure and less expensive, since it contains a filler. At the end of the day, when laundered honey arrives in the US, it's no longer pure honey.
Read the rest of the interview at Munchies.