You Can Now Experience the Story of Jeff Rosenstock and Bomb the Music Industry! in Filmic Grandeur
The feature-length doc is available to view on whatever screen you want.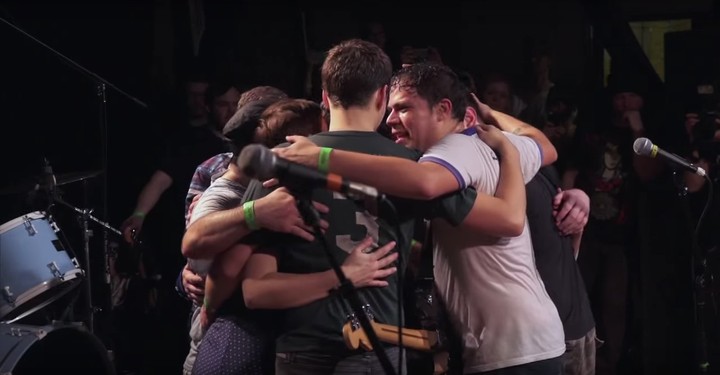 Jeff Rosenstock released one of the year's best albums more than 15 years into his career as a DIY hero. Now, that career is getting the retrospective tribute it deserves in the form of an extensive doc entitled Never Get Tired. The doc follows Rosenstock's collective Bomb the Music Industry! and their donation-based recording and touring practices around the world, along with testimonies from BtMI!'s devoted fanbase. Fittingly, you can watch the doc anywhere with a pay-what-you-want system over here. Check out the Never Get Tired trailer below.
Follow Noisey on Twitter.