Rainbow Cereal Treats
Breakfast for dinner is cool; breakfast for dessert is better.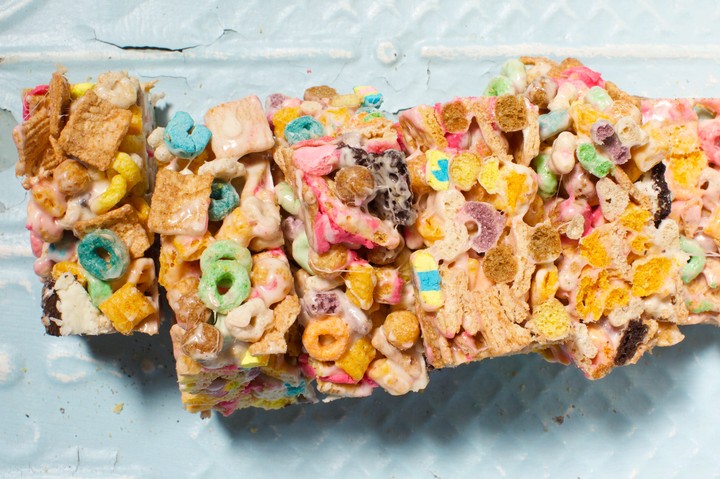 Foto door Farideh Sadeghi
Servings: 8-10
Prep: 10 minutes
Total: 20 minutes
Ingredients
8 cups|460 grams mini marshmallows
6 tablespoons unsalted butter
10 cups|400 grams different cereal flavors
10 Oreo cookies, broken into bite-sized pieces by hand
Directions
1. Place the cereal and cookies in a large bowl and set aside. Grease a 9-by-13-inch baking dish and set it aside.
2. Melt the butter in a medium saucepan over medium heat. Add the marshmallows and cook, stirring, until melted, about 5 minutes. Pour the marshmallow mixture over the cereals and stir to combine. Pour the mixture into the prepared dish, spreading it into an even layer. Press it down gently to flatten it evenly. Let sit until set, about 30 minutes. Remove and cut into squares.