Drone Almost Collides With Plane at Liverpool Airport
The pilot said it was "absolutely unacceptable and highly dangerous."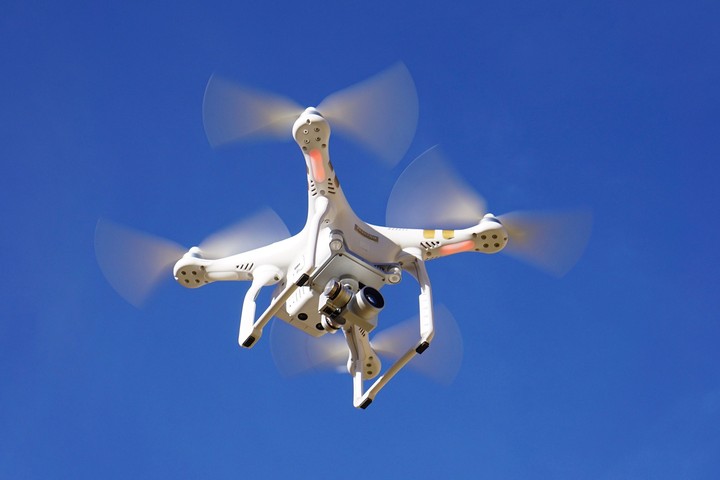 If air travel makes you uneasy, stop reading this article now. Here's yet another freak happening that will give you something to worry about.
A plane and a drone almost collided on Sunday. The near collision happened just five miles from Liverpool John Lennon Airport, according to a report from the pilot of the easyJet flight coming in on an Airbus A319 from Lisbon.
In a video clip uploaded to YouTube, the flight's captain said the drone was close enough to see when the plane passed it. "Small drone about two minutes ago," he said. "On our left, just to our left, a few hundred meters, there was a white drone about DJI Phantom size at the same altitude we were."
According to the caption accompanying the video, posted by airflight channel AviationUpclose, flying drones near planes is "absolutely unacceptable and highly dangerous." The caption warns that the consequences could have been much worse if the drone had actually hit the aircraft.
Within the European Union, it's illegal to fly drones—or unmanned aircrafts—higher than 500 feet, within 164 feet of a person, or within 328 feet of a crowd over which the drone pilot has no control, according to a news report in the Liverpool Echo.
This is not the first time a drone and a plane almost collided near Liverpool airport. In July, a drone and an A319 aircraft came within 16 feet of each other as the plane was taking off from the airport. And in November, a passenger plane also came within 16 feet of a drone at the same airport. In fact, in 2015, nearly 30 drone incidents took place throughout the United Kingdom—a whopping five times more than in 2014.
Get six of our favorite Motherboard stories every day by signing up for our newsletter .