Stream 'House Of Baasa,' Zambri's Amazing New Record
If you hated Donnie Darko but loved the soundtrack, this is the record for you.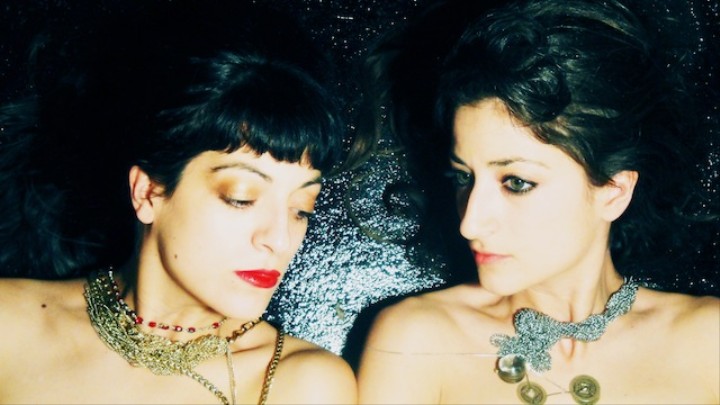 Trippy photo by Anjia Jalac.
Not everyone out there likes Donnie Darko—to be honest, I've seen better film on teeth. But we can all agree that the soundtrack kills, right? Well, take the fluttery romanticism of Tears For Fears and INXS and turn the some noise-pop up in the headphones and you'll get an idea of what NYC duo Zambri are all about.
You may not have heard of these guys yet, but starting tomorrow you'll be hearing their name a whole lot more. Tomorrow, sisters Cristi Jo and Jessica Zambri will release their debut record of sumptuous new wave, House Of Baasa, on Kanine—we've got the exclusive stream right here:
The record cleans up the rough edges of last year's Glossolalia EP—the band had a bit of help from Jon Philpot (from Bear In Heaven) and Noel Heroux (Jessica's husband and prime mover behind Hooray For Earth). You can preorder the record, and pick up the rest of the band's discography, right here.