'Super Mario Odyssey' screenshot courtesy of Nintendo.
Now E3 2017's Over, Here's What You Can Actually Play This Year
Check a look at this lil' guide to the biggest games of E3 available this side of Christmas.
'Super Mario Odyssey' screenshot courtesy of Nintendo.
Phew. That was another E3, alright. Bunch of new games with a bunch of showy trailers. People got up. People got down. But when you take a step back from the blinding coalface of hype, and see this year's most-talked-about announcements with the light of the first day after, one question burns brighter than anything else: what the hell can I play this year?
Got you covered. But before that, let's take a moment to appreciate everything you won't get this side of New Year's Eve fireworks. Anthem, God of War, Shadow of the Colossus (the remake, that is—play the original whenever you like), A Way Out, the Ori and the Blind Forest sequel, The Last Night, Metro Exodus…
(Take a breath.) New Kirby and Yoshi games for Switch, Metroid Prime 4 (like that wasn't obvious), both Sea of Thieves and Skull & Bones, Monster Hunter: World. And PS4 exclusives like Days Gone, Spider-Man, and David Cage's Detroit: Become Human are all on the other side of this calendar year…
(Again, breathe.) Beyond Good & Evil 2, who knows when that'll happen IRL; and the terrific-looking 3DS game Sushi Striker: The Way of Sushido is also a 2018 release. And there are countless more, of course.
But those that you can? Here are some picks—which is to say, it's not a comprehensive list of everything that's on the way—to set some time aside for.

In July, you'll be able to enjoy Splatoon action on the move when the sequel to Nintendo's Wii U hit of 2015 dollops itself onto the Switch, on the 21st. Four days later, those who remember the initial fuss around Epic Games' multiplayer survival affair Fortnite—which we're getting some pretty positive vibes about—can dive into early access to see just what it has to offer in practice.

In August, Gone Home fans can take a trip beyond the confines of terrestrial abodes with Tacoma, Fullbright's second game after the studio's 2013 breakthrough. You can find out more about the space station-set adventure, out on the 2nd, in this Waypoint interview with designer Steve Gaynor. Those desiring more retro-flavored fun of a platforming persuasion need to mark the 15th in their diaries, as that's when Sonic Mania finally spin-dashes onto all major home platforms.
The Lost Legacy, Naughty Dog's expandalone DLC for Uncharted 4, is out on the 22nd stateside, with European players needing to wait another 24 hours to see what it's like playing through a campaign of headshots and hauling ass in the shoes of someone other than Nathan Drake—here, you're cast as Chloe Fraser, who made her debut back in Uncharted 2. Then, on the 29th, two very different games emerge from long gestation periods.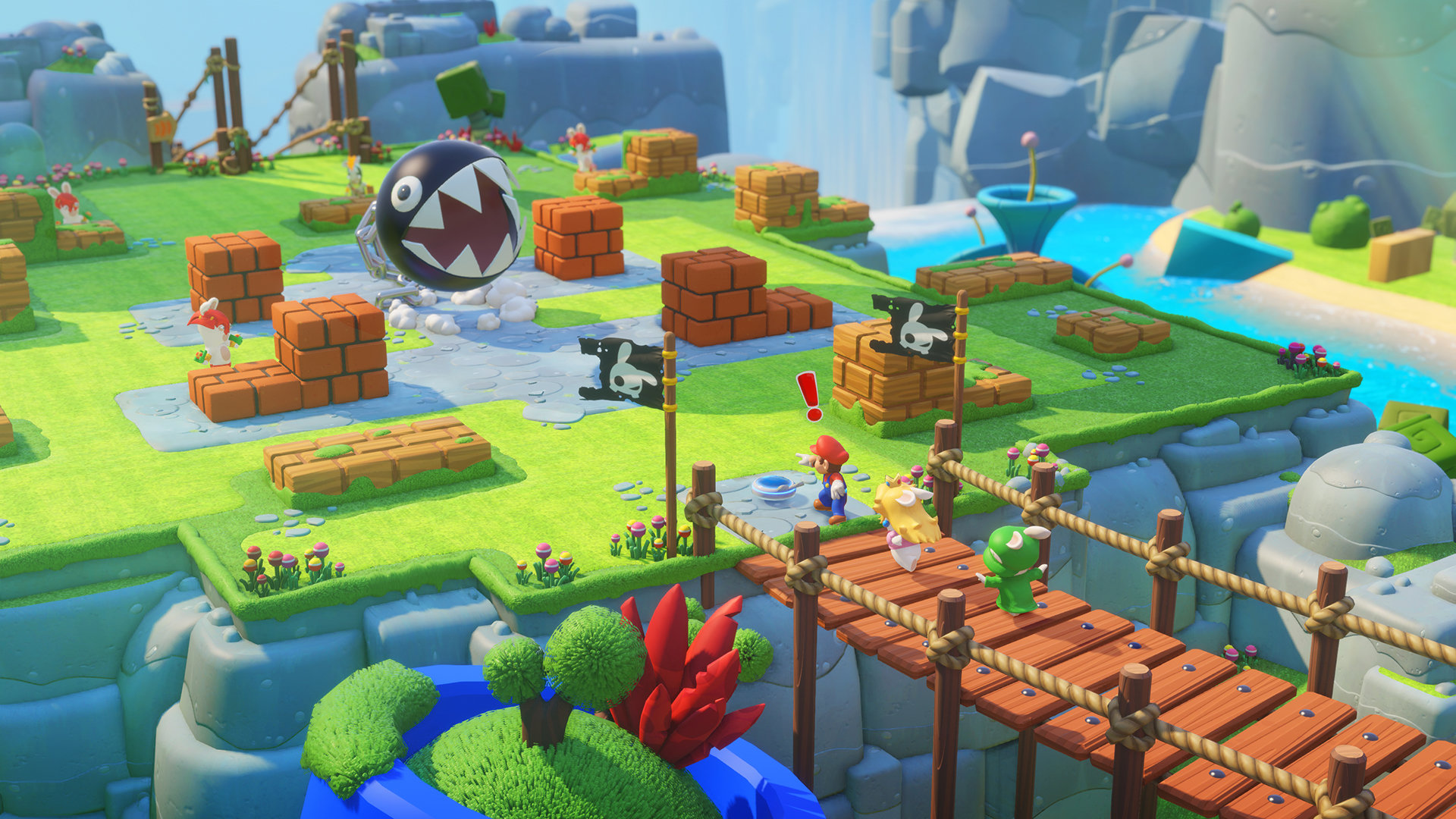 Mario + Rabbids: Kingdom Battle was, perhaps, the most unexpected delight of E3 2017. We all knew something was up, between Nintendo and Ubisoft; but when the game was revealed in the latter's conference, and proved to be a cute XCOM-like strategy RPG, skepticism quickly gave way to eager anticipation. Equally tactical but of a more real-time and full-contact slant is Absolver, a timing-is-everything fighter of fantastic visual flair from French studio Sloclap. Patrick and Austin played it—check out their thoughts here.

Then comes the small matter of the no-pressure-whatsoever-guys prequel to 2015's outstanding episodic adventure Life is Strange. Episode one of the three-part Life is Strange: Before the Storm—Max is out, and Chloe's in (just not with the same voice)—comes out for PC, Xbox One and PS4 on the last day of August. That it's not being made by Paris-based studio Dontnod, who produced the original, but by Colorado company Deck Nine might give some pause for thought, though.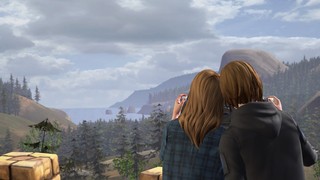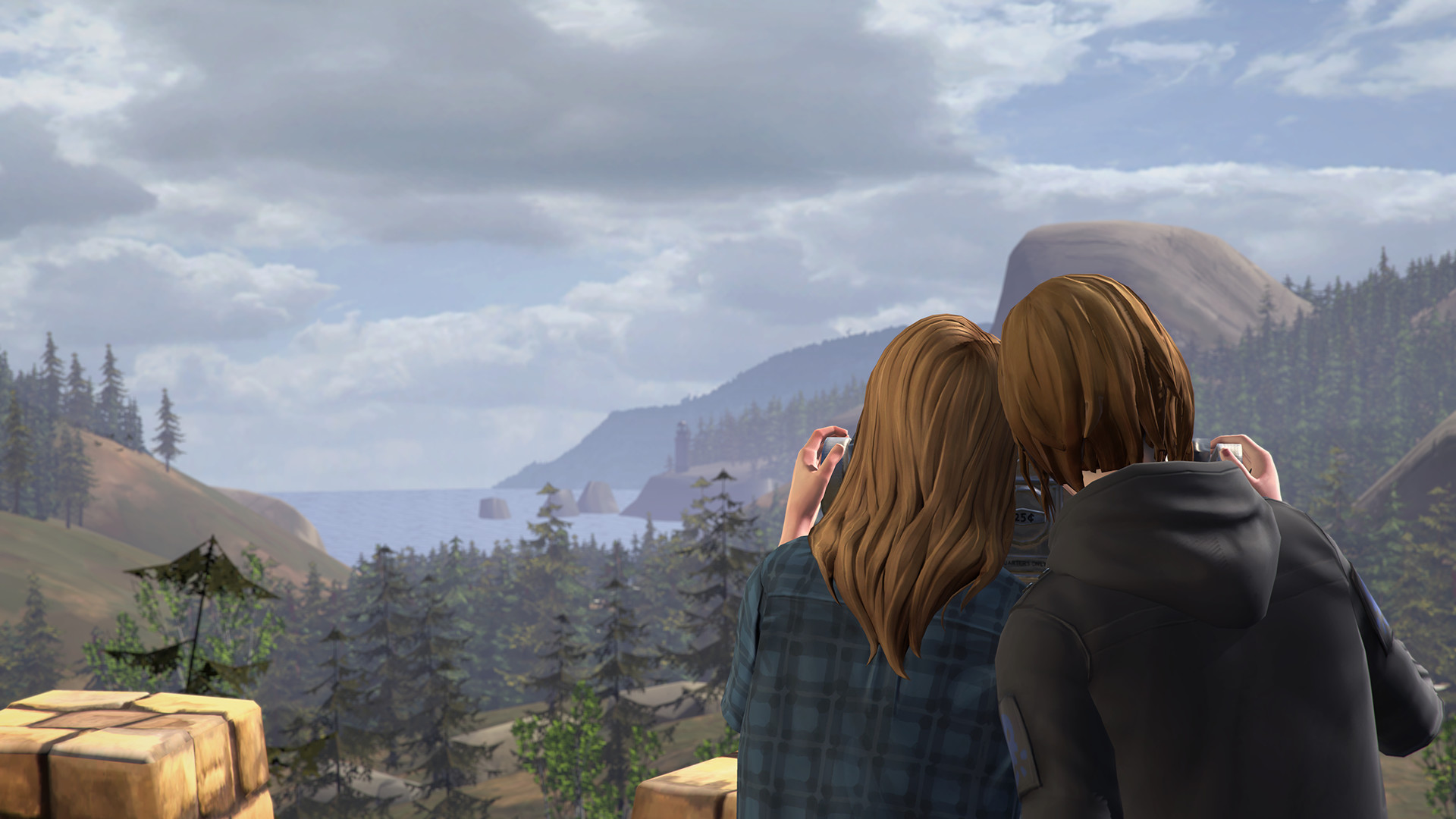 In September, haha, you lucky, lucky people get to experience the sequel nobody asked for, except a few people high up at Sony I guess: Knack II is out on the 5th. Austin played it, so why not check out what he thought about the platformer ahead of pre-or… no, sorry, I can't. Knack II is a thing. Knack II. Destiny 2 is also a thing, a much bigger thing, with much bigger guns, thousands of them, and that's out the very next day.

Cuphead is finally with us on the 29th, and let me forewarn you, Players Expecting a Cakewalk: nope. StudioMDHR's gorgeous run-and-gunner might look kinda cutesy, but it will kill you. And kill you. And kill you.
It's exclusive to Microsoft platforms. Before that, 3DS owners get something new, but not totally new, for their clamshell handheld of choice. Metroid: Samus Returns, a reimagining of 1991's Game Boy title Metroid II: Return of Samus, is out on the 15th, and the collaboration between Nintendo EPD and MercurySteam looks… okay. With Metroid Prime 4 so far away, it's good to have some "new" Samus on the horizon.

In October, shit gets hectic. You'd better have some money, and you'd better make some time. On the 10th comes Middle-earth: Shadow of War, which we now know has wisecracking Cockney orcs in it—what's not to love? On the 13th, there's a coin to be tossed to decide between survival horror and hack-and-slash blood-spilling, as both The Evil Within 2 and Fire Emblem Warriors—the latter assuming the Dynasty Warriors model—become available.

Two days later, there's another expansion of note to consider: Death of the Outsider is standalone DLC for Dishonored 2, starring a certain Billie Lurk, previously seen (optionally) dying in The Knife of Dunwall, and her shiny new cybernetic arm.
Related: Check out all of Waypoint's E3 2017 coverage right here, with videos, podcasts and more.
South Park: The Fractured But Whole, out on the 17th after a heap of delays, looks to be a suitably silly and spectacularly gross sequel to 2014's (I really liked it) The Stick of Truth. It's got the cast romping around the town dressed up as superheroes, whereas the previous game had more of a Tolkien-ish fantasy aesthetic to it.
The 27th will bear witness to a three-way tussle for player affections, with Wolfenstein II: The New Colossus, Assassin's Creed Origins and the small matter of the next main-series Mario game, the Switch-exclusive Super Mario Odyssey, all hitting stores. IDK about you, but I can't see past the plumber with the sentient cap, right now. Also: with that cap, you can (by the looks of it) be a dinosaur. Not even the Animus can pull off that sort of power fantasy. (Also: that theme tune.)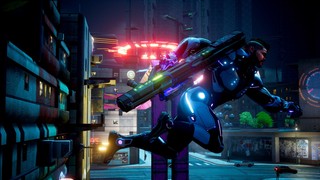 Both Rocket League for Switch and the great-looking PlayStation VR mouse 'em up Moss (we're into it) are due sometime in late 2017, with the latter's developer, Polyarc, offering nothing more specific than "Holiday 2017."

In November, though, we've some sewn-on, set-in-stone gonna-happens—unless anything goes pop where it shouldn't, between now and then. Crackdown 3, Terry Crews and all, bounds onto Xbox One and PC on the 7th. If leaping over buildings isn't your particular adrenaline-rush poison, Need for Speed Payback gives racing enthusiasts the opportunity to get chaotic behind the wheel, within an open-world setting. That's out on the 10th, as is Ni no Kuni II: Revenant Kingdom, Level-5's welcome follow-up to its charming PS3 exclusive role-player Wrath of the White Witch. There's no Studio Ghibli involvement this time, though, and that definitely played a part in the success of the first game.
Did you know there's a new Star Wars movie out in December? Well, there is. And before then, on November 17th, Star Wars Battlefront II is released. And this time, you can play it on your own! Who'd have thought, in 2017, that a key selling point of a new video game was the option to not share it with potty-mouthed kids on the internet. How far we've come.
In December, we drink, eat, and make merry. Mostly. And sleep. Perhaps, then, we will finally sleep.