It is probably disconcerting to you when a snowy day convinces your uncle of the blatant falsity of climate change, no matter how many documentaries of starving polar bears you show him. Remember that this is America. Best, some figure, to leverage things that he cares about into the concept: namely his wallet and his leisure time. In any discussion of the material and economic effects of climate change, the first thing the experts implore you to know is that weather is not the climate. This oft-repeated mantra, of course, makes it difficult for the layperson to wrap their mind around the ways in which our planet's alarmingly rising temperatures might affect activities they enjoy. Skiing, for instance.
Sour news hit ski bums when a study came out last year measuring climate change as it related to future economic outcomes for the industry, stating that within seventy years, season lengths throughout the country will have decreased drastically; in some locations by as much as 80 percent. "As much as" is key there because the forecast (as it were) changes depending on a variety of circumstances, ie. emissions scenarios. The study found that a reduction in greenhouse emissions could "both delay and substantially reduce adverse impacts to the winter recreation industry."
There are some people who are trying to get the word out that, by not working to combat climate change at a political level, we are risking not only beloved past times for our children and grandchildren, but also billions of dollars in lost revenue.
"Everyone can use power and voice to push on policy makers, and many are still reluctant to do that even though it doesn't cost anything."
"When I started, climate wasn't even on the radar," Auden Schendler, who began working as VP for environmental sustainability for the Aspen Skiing Company in 1999, told VICE Impact. "Denial was rampant. Those who understood it didn't want to talk about it. Now the trade groups are talking about it. Even lobbying."
Indeed, a couple of years back, one bigwig dropped a bomb on the Snowsports Industries America trade show by claiming that 150 of the 470 ski areas in the country were in "sunset," and in no rose-colored terms stated that 31 percent of current ski areas would close in the near future. There were various factors to this doomful prediction, but a potent one is the reliance on snow...that may not be coming.
"There is a nervous energy. It's the awkward elephant in the room," Julian Carr, pro big air skier, told VICE Impact. "Last year in Utah, we had one of our best years in recent memory. This year it's the lowest snow totals we've seen maybe ever. The severity in the big swings is consistent [with what I've seen] all over the world."
---
Check out more videos from VICE: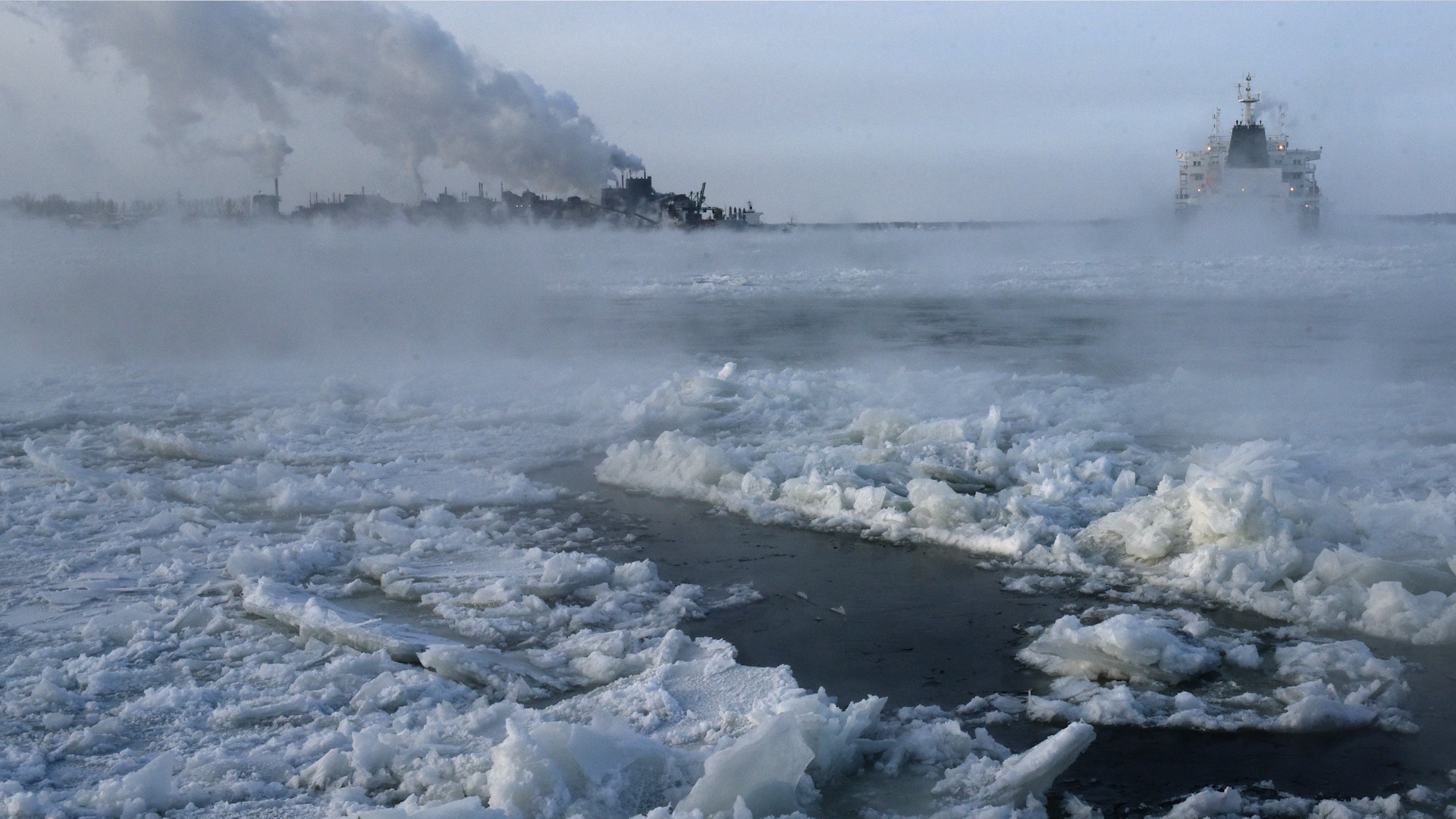 ---
Keep in mind, though, that regional weather is not climate, and that a couple of years does not constitute climatological data. No matter that the California drought has resulted in snowpack that in some places is 30 percent of average. Or that cities like Denver, according to KWGN Pinpoint Meteorologist Matt Makens (who tracked a downward trend in Colorado snowpack over a 30 year period) is having one of the least snowy years ever recorded. The benefit of the aforementioned climate study from last year is that the scientists ran 300,000 years worth of model simulations, with hourly data, before concluding that ski areas in America will face snowfall situations in the future that will, by necessity, harshly alter their business models. If not close them outright.
And while the economic effects have not been felt in force yet, the industry is starting to prep for warmer winters by improving snowmaking systems and pivoting toward summer activities like mountain biking and canopy tours. According to a recently released study, during low snow years, with reduced skier participation, spending slumps (value added between the 2001-2016 average and the five lowest snow years over that time saw a decrease of more than $1 billion) and staff get cut. Local economies are starting to feel the pressure. Until recently, the snow situation in Aspen this season was so inimical to the needs of ski areas that the ASC opened up a soup kitchen for out of work staff.
Schendler thinks that while climate change is definitely an issue of industry discussion--at a recent outdoor retailer show this year, environmentalist Paul Hawken packed out a room--more can be done. When the industry folks at those trade shows go home, he says, climate change might be on the agenda, but is hardly prioritized.
"I think there's still a lot of 'what do you want me to do' from operators, which is a fair question. But everyone can use power and voice to push on policy makers, and many are still reluctant to do that even though it doesn't cost anything," Schendler said.
"It's just hard for humans to understand how the thing they've always seen might wind up changing decades in the future."
Schendler is also Chairman of the Board for Protect Our Winters (of which Carr is an ambassador), an organization made up of skiers, snowboarders, and outdoorsmen and women of all types that leverages for political action on behalf of the environment.
Last year, Carr attempted to raise money for a Kickstarter campaign to launch the first crowdfunded Climate Change Super Bowl ad (raising $5.5 million in a narrow time frame is difficult, as it turns out). POW has placed signs on lifts informing clients and day-skiers of climate change, and have trained staff to answer questions. But they've also flexed their muscles on bigger projects: XCEL, a publicly traded utility company in Colorado, recently put forth an energy plan, asking lawmakers if they could close two coal plants, and invest in a ton of wind and solar power, bringing state clean power from 30 percent to 55 percent by 2026. ASC and POW put legal pressure on the public utilities commission to approve it.
The problem, as always on this issue, is convincing people of the need. Despite any downward trends, there are still going to be a lot of great snow seasons. Geographic diversification--that is, purchasing multiple properties in different areas to mitigate risk--is also an industry strategy; the Northeast, with the help of a bomb cyclone, has seen plenty of snow this season, after all. There are a lot of headwinds when thinking long-term, says Joel Gratz, a meteorologist and founder of Opensnow.com, a Colorado skiing and snow forecast blog.
"I think it's hard for people to think about how warmer temperatures over the coming decades could materially affect the snowpack. It's just hard for humans to understand how the thing they've always seen might wind up changing decades in the future," he said.
"The reality is that we are not going to be able to save most of skiing, but we can save some," said Schendler. "Most businesses know how to reduce their carbon footprints, and those actions are profitable. I think now the mission is to become part of the climate movement. Educate guests. Get your CEO to write an op-ed. Insist that your trade group prioritizes climate as a policy issue. We are past the point where keeping your own house in order is enough. We need to think bigger."
Find out what you can do to affect climate change policy, and contact your congressperson.