Donald Trump has spent his entire presidency bemoaning the Obama-era Iran nuclear deal. On Tuesday he may start to kill it.
Trump announced Monday — via Twitter — that he would reveal his decision at 2 p.m. ET Tuesday, three days before the May 12 deadline to recertify the agreement.
Despite the president routinely calling the 2015 accord "an embarrassment to the United States" and the "worst deal ever," America's allies have lobbied the White House not to exit the deal, claiming it would further destabilize the region.
In recent weeks, the leaders of France and Germany, along with the British foreign secretary, have all visited Washington to council Trump against reneging on the agreement.
Reacting to the drama, Iran has threatened to restart its nuclear program if the U.S fails to honor its obligations under the terms of the pact.
Iranian President Hassan Rouhani last week lashed out at Trump, calling him a "tradesman" who lacks the experience to grasp complex international agreements.
In reaction to Trump's Monday tweet, Rouhani said Iran "will face some problems for two or three months, but we will pass through this."
The accord was signed in 2015 by Iran, the U.S., Britain, France, Germany, Russia, and China.
It lifted punitive economic sanctions against Iran in exchange for Tehran giving up its ability to produce enriched uranium, which could be used to build a nuclear arsenal.
Almost everyone, including the International Atomic Energy Agency, agrees that Iran is currently complying with its side of the bargain.
Why is Trump determined to kill it?
Trump dislikes a sunset clause that allows Iran to restart some of its nuclear program as soon as 2025, and has noted that the agreement does not ban Tehran from continuing to test intercontinental ballistic missiles.
The White House has also pointed out that Iran still supports terrorism, and wants Tehran to do more to end its support for groups such as Hezbollah and rebel groups in Syria and Yemen.
"The Iranian regime supports terrorism and exports violence, bloodshed, and chaos across the Middle East," Trump said last year. "That is why we must put an end to Iran's continued aggression and nuclear ambitions. They have not lived up to the spirit of their agreement."
Trump has also displayed an irrational loathing for his predecessor, and has proved determined to dismantle any legislation or agreement put in place by Barack Obama, regardless of the consequences.
Under the current system, Trump has to recertify the deal every 90 days. Until now, he has gone against his gut and signed, but in recent months the president has replaced a relatively moderate foreign policy team with Secretary of State Mike Pompeo and National Security Adviser John Bolton — both Iran hawks.
Trump is expected to cancel the waivers on at least some of the sanctions lifted by the agreement Tuesday, according to sources speaking to the Washington Post.
READ: America's closest allies are fighting with each other over the Iran deal
Sanctions Trump could restart include a raft of measures first imposed by Congress in 2012 that require other countries to reduce Iranian oil imports or risk U.S. censure on their banks.
Trump could impose more stringent measures in July when another basket of sanction waivers are up for renewal, many that focus on around 400 specific Iranian companies, individuals and business sectors.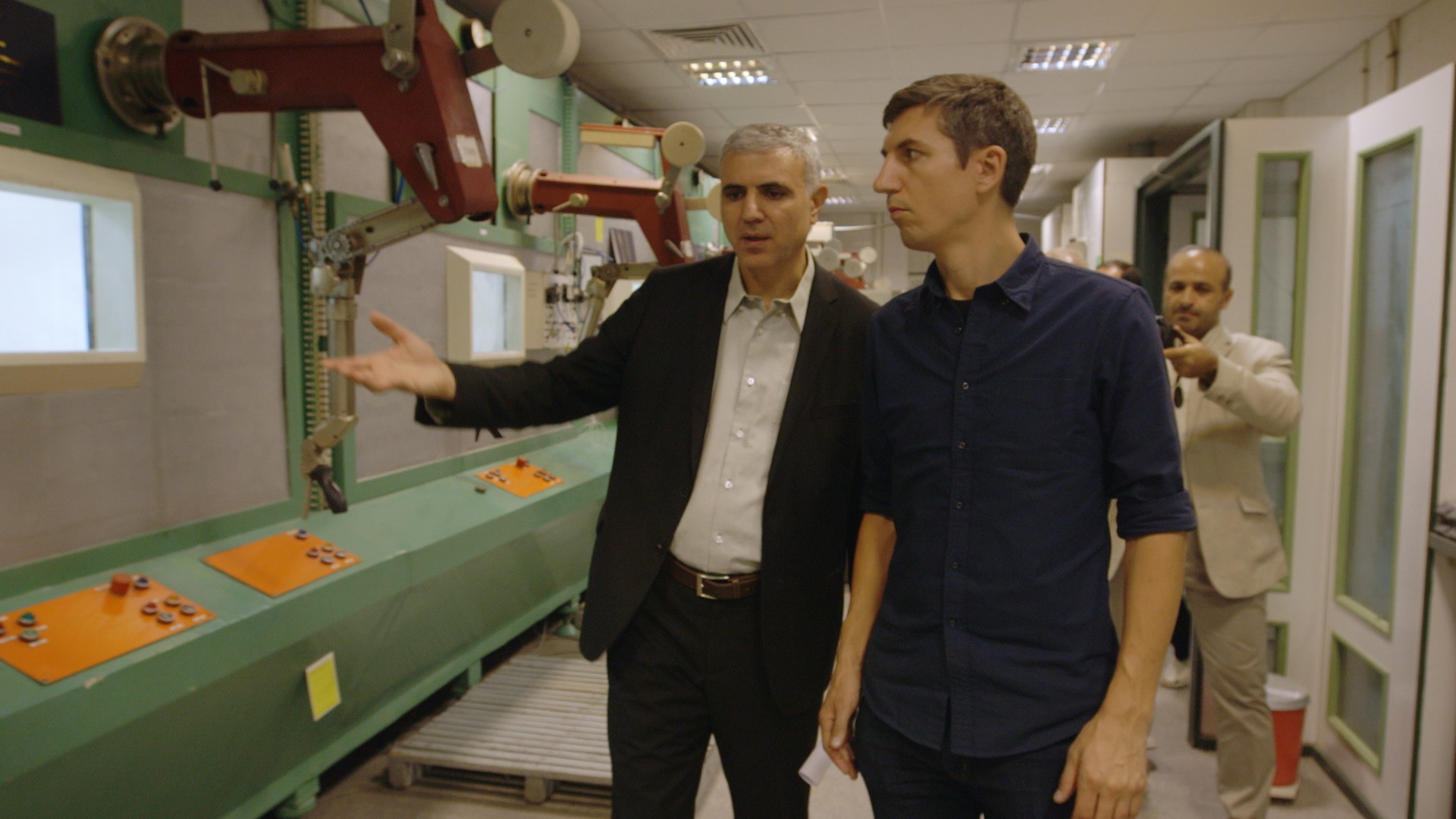 Cover image: Donald Trump speaks to members of the media prior to his departure from the White House May 4, 2018 in Washington, DC. (Alex Wong/Getty Images)