Benjamin Clementine is reclining in a swish west London hotel, talking in his fascinating, slightly discombobulating way about reality TV talent shows. "My manager told me someone said, 'This guy's got a record deal? I can't believe it because he wouldn't even make it onto X Factor.' It was in some comments or something..."
A backhanded compliment, surely? "No!" he cries, becoming animated. "I would love to go on there and do what I'm doing! I don't want to be one of these special artists where if you go to see me you have to sit down and be very quiet, no!" He thinks for a minute before returning to his spirited manifesto. "I'm not changing what I'm doing, but I want people to be excited! I want them to bring their children! I want their children to get excited too!" Coming back down to earth again and hanging onto the first word for dramatic effect he laments: " That is my frustration." Welcome to the curious, sometimes contradictory, and often enchantingly childlike world of Benjamin Clementine.
I interviewed the 6 foot 4 inch-tall singer-songwriter two years ago in Paris and he was more diffident, wary, hunched over in an old coat. Today's Benjamin is upstanding in a raffish fawn corduroy suit and sleek black pullover, and with his much-written-about (though, frankly magnificent) cheekbones he cuts a dash. He's in the mood to talk, and laugh too, this time round.
A lot has happened since our 2015 meeting, not least of all his Mercury Music Prize win, which he dedicated to the 130 people horrifically killed in that year's November Paris terror attacks. Today we're scheduled to chat for an hour but that turns into two, and even then he doesn't feel he's fully explained everything he wants to about his new album, I Tell a Fly. By the time we get ready to part ways, I mention how we didn't get to chat about the significance of aliens—"That's very important. That's why I wrote the record in the first place."
He'd noticed the words "alien of extraordinary ability" on his US touring visa, which transfixed him enough to initiate writing. The material for I Tell A Fly came quickly and cohesively once he began working, and soon he was composing in his head a loose conceptual play or, dare I say it, opera. Certainly from the delicate musical spider's web of opener "Farewell Alien" through to the valedictory "Ave Dreamer," there are ideas as mad as contemporary opera and tunes as whistleable as those of Puccini. I Tell A Fly is artsy, ostentatious and often abstruse, with themes of duality and splashes of political commentary, it arrives at a time when David Lynch's third season of Twin Peaks is America's most lauded show (and comparisons between the two certainly wouldn't be wide of the mark).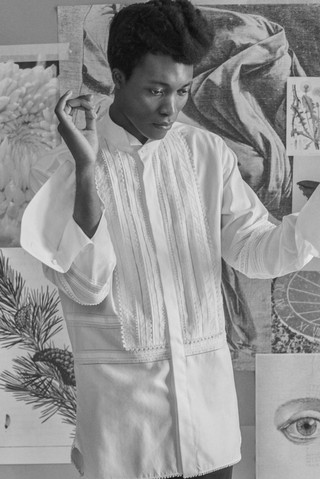 This alien of extraordinary ability played five dates in the US in October 2015, and then found himself in New York with nothing to do. With the help of friend and artist Julian Schnabel, he landed an apartment with a piano in Manhattan where he lived for more than a year, writing the majority of this gloriously ambitious second album. At a loose end, he wandered around the US as a tourist, and now is living back in London, albeit on the other side of town from his Edmonton childhood base. "I went to Edmonton, and moved away again," he says. "I didn't like it. It hadn't really moved on. I just had to realise that I'm not a kid anymore and this place isn't really for me."
Did it have associations with the past? "Yeah, it reminded me a lot of the past when I walked down the street. And the parks. It's quite traumatizing actually. I'd see kids laugh, standing by, and it reminded me of kids when I was young laughing at my hair or who I am. It's not true now, but I couldn't live with it. I had to leave."
Children in school uniform are usually the trigger for him: "I might be having a good time or even walking with somebody. I see them and it just switches. Sometimes I cross the street and pretend I'm looking at my phone." The lead track from the record "Phantom of Aleppoville" compares Benjamin's experiences of bullying with the bombing of Syria, because, he says, "that's the only way British kids can relate to it". He adds: "I'm still traumatised to this very day, so imagine kids waking up in the morning and experiencing a warzone. They can never live like a normal child again."
Given Benjamin's sensitivity, I wonder if he reads his reviews. "No of course not," he says, although he did initially, fascinated that somebody he doesn't know could form such strong opinions about him. Now he just lets his manager feed him constructive critiques, and he's particularly dismissive of "shitty hipster mags." You'd wonder why he'd even worry about criticism coming from strangers, given the support he's picked up from the likes of Charles Aznavour and David Byrne. Does he reach a point where he thinks, 'well if someone like Byrne digs me, fuck what somebody at some badly subbed website thinks'.
"Mmmm I don't think I'm like that, no. I had a lovely time with David Byrne"; Byrne went up to Edmonton, in fact. Nobody recognised the Scottish-American art pop legend there. "It's because they're not musically or artistically in tune to, you know, great things. I must comment on the fact that really great things are very expensive. Tom Waits, when he comes to England, charges a lot of money, so these poor people in these neighborhoods can't afford to discover Tom Waits."
Benjamin's desire to put the world to rights has started to permeate his music, and clues he was becoming more overtly political came at the start of the year when he guested on a Gorillaz track with his new neighbour Damon Albarn, who he describes as "a man of ego" before qualifying it by saying "he's such a lovely lad, very, very caring." "Hallelujah Money," for which Benjamin was asked to imagine a scary situation in which Donald Trump were President of the US, isn't an anti-Trump song as much as a dystopian vision of the future, he says.
We meet a few days after events in Charlottesville have made headlines around the world, and Benjamin expresses some views that surprise me. "Of course you can talk about white supremacy and you can talk about black people going around and saying they're proud to be black, which I'm totally uncomfortable with... It's much more complicated than that."
When pressed on why he's uncomfortable with people of color expressing pride in who they are, he retorts: "Because my colour didn't feed me when I was hungry on the streets of Paris. My color didn't make me compose any of my songs. My color was a gift from birth and that was how I was going to look. It made absolutely nothing for me in terms of surviving. So why should I be so into that so-called thing?" When asked about Black Lives Matter ("It was very obvious you were going to go there") he says he understands the reasons behind the movement and sympathizes with the family of Philando Castile, who was shot dead by Minnesota police in his car in front of his four-year-old daughter and girlfriend, but ultimately believes "all lives matter."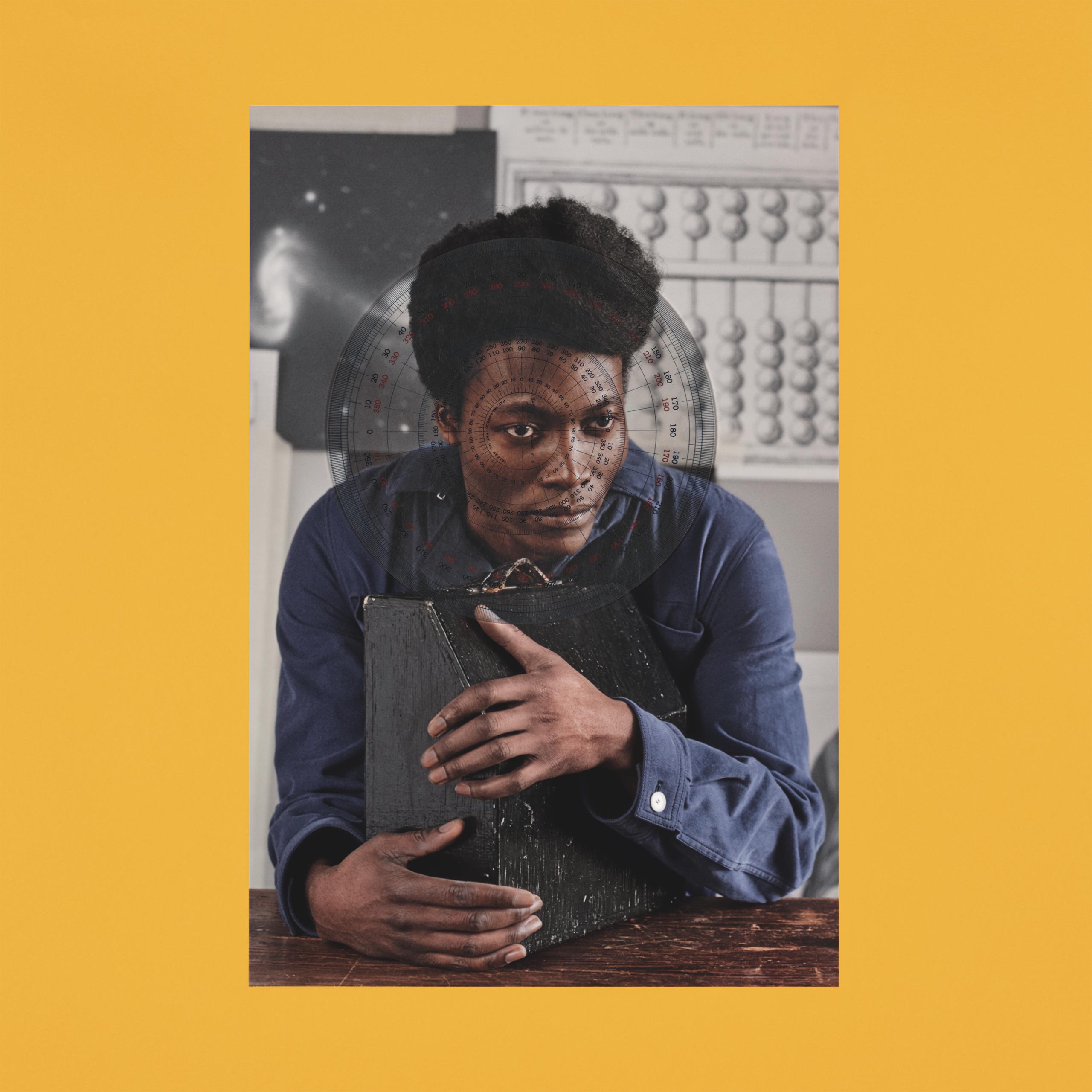 Much has been written about I Tell A Fly being a political record where At Least For Now was a personal one, but he repudiates that too. As we talk through the lyrics, that becomes clear. Finally he breaks down all of the symbolism of "God Save The Jungle," but like much of the musical beauty and poetry Benjamin creates, it's actually far more rewarding when he leaves the enigma intact. There's clearly commentary about immigration on "God Save The Jungle," which he won't be drawn on specifically, and "By The Ports Of Europe" is surely talking about Brexit with lyrics about being either "in" or "out."
"The whole idea was that I'd write something which is very important, but I'll allow the listener carte blanche to put to it wherever they want to, because that's freedom. Of course, certainly, you want to hear me say it's about Brexit." He laughs uproariously. "You want me to say it's about Brexit but it's common sense! I don't have to say it."
"By The Ports Of Europe" has a musical jollity and a lyrical kick like hero Jacques Brel, and with its call and response between Benjamin and presumably lots of other multitracked Benjamins made to sound like a crew of leaping sailors, it could be the centrepiece of Brexit the Musical. Meanwhile "God Save The Jungle" skillfully weaves Guns n Roses lyrics into a new protectionist national anthem of shame, where he purrs like Eartha Kitt over exquisite latin rhythms and sings about the plight of child refugees. "Oh alien, oh alien, old alien in foreign lands again," he cries, "you better beat it and go back home 'cause if they find you they will kill you." The alien theme is pertinently applied to the migrant encampment in Calais, which was broken up last year, though a sense of personal alienation and feelings of not belonging are never far away in Clementine's songs. His deliverance comes when he steps onto the stage.
"Everytime I sing, every time I perform, I open myself to people." Benjamin says Donald Winnicott, the psychoanalyst whose work has been a big influence on the new record, wrote about the true self and the false self, and when he's performing it's more like a version of his true self. "When I'm offstage, I think I cover myself a lot with the gown of the fake self, because obviously I do want to open up and share and to care." That sounds like his rapport with the audience runs on parallel lines to a relationship, I offer. "It's more like I feel trusted. It's very hard for me to trust people, but when I'm on stage I feel like I can trust all of them. Time is precious so when people take time to listen to me it's much better than having sex I think."
In that case, winning the Mercury Music Prize must have been close to orgasmic. I watched the acceptance speech on TV, and at the time—when he'd invited all the other nominees up onto the stage at the Grosvenor Park Hotel—I'd wondered if a sense of unworthiness had prompted him to share the moment with everyone else.
"Maybe, although it was done instinctively. And also because of the Paris attacks I was in a very emotional state. So I thought, you know what, this is not about me, this is about music and I want to stand here with these guys I'm bringing on stage." He ponders on what he's just said. "It's funny, because now I'm trying to explain it, but when it happened it happened just like that." He snaps his fingers. "That award for me, that moment, was a big moment. That award was a bigger award than the Mercury itself if you understand what I mean." The Award itself clearly meant less to him. "I haven't told you this but I've broken my Mercury Award. It fell off the mantelpiece and the ball came off." He starts guffawing again, before whispering half-kidding, "so please help me to get another one."
You can find Jeremy on Twitter.