Should You Feel Bad Killing the Monsters of 'Monster Hunter: World'?
On today's podcast, we wrestle with the moments Capcom's game made us uncomfortable.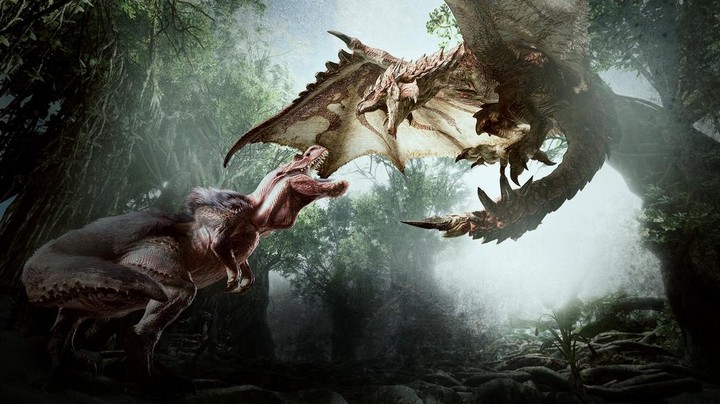 Image courtesy of Capcom
Monster Hunter: World is a very good game, but as Austin pointed out in his review last week, it's a game that "offers intricate environments, lively creatures, kinetic combat... and a dash of colonialist fantasy. Austin, myself, and Rob talk about what to do with complicated (and often contradictory) feelings regarding a video game you're enjoying, while checking in on Rob's attempts to survive the zombie hordes in the strategy game We Are Billions.
You can subscribe on iTunes, Google Play, and Stitcher. If you're using something else, this RSS link should let you add the podcast to whatever platform you'd like. If you'd like to directly download the podcast, click here. Please take a moment and review the podcast, especially on iTunes. It really helps.
Interaction with you is a big part of this new podcast, so make sure to send any questions you have for us to gaming@vice.com with the header "Questions." (Without the quotes!) We can't guarantee we'll answer all of your questions, but rest assured, we'll be taking a look at them.
Make sure to swing back to Waypoint on Friday for the next episode.