The self-proclaimed "Dean of American Rock Critics," Robert Christgau was one of the pioneers of music criticism as we know it. He was the music editor at the Village Voice for almost four decades where he created the trusted annual Pazz & Jop Poll. He was one of the first mainstream critics to write about hip-hop and the only one to review Simon & Garfunkel's Bridge Over Troubled Water with one word: "Melodic." On top of his columns, he has published six books, including his 2015 autobiography, Going Into the City. He currently teaches at New York University. Every week, we publish Expert Witness, his long-running critical column.To find out more about his career, read his welcome post; for four decades of critical reviews, check out his regularly updated website.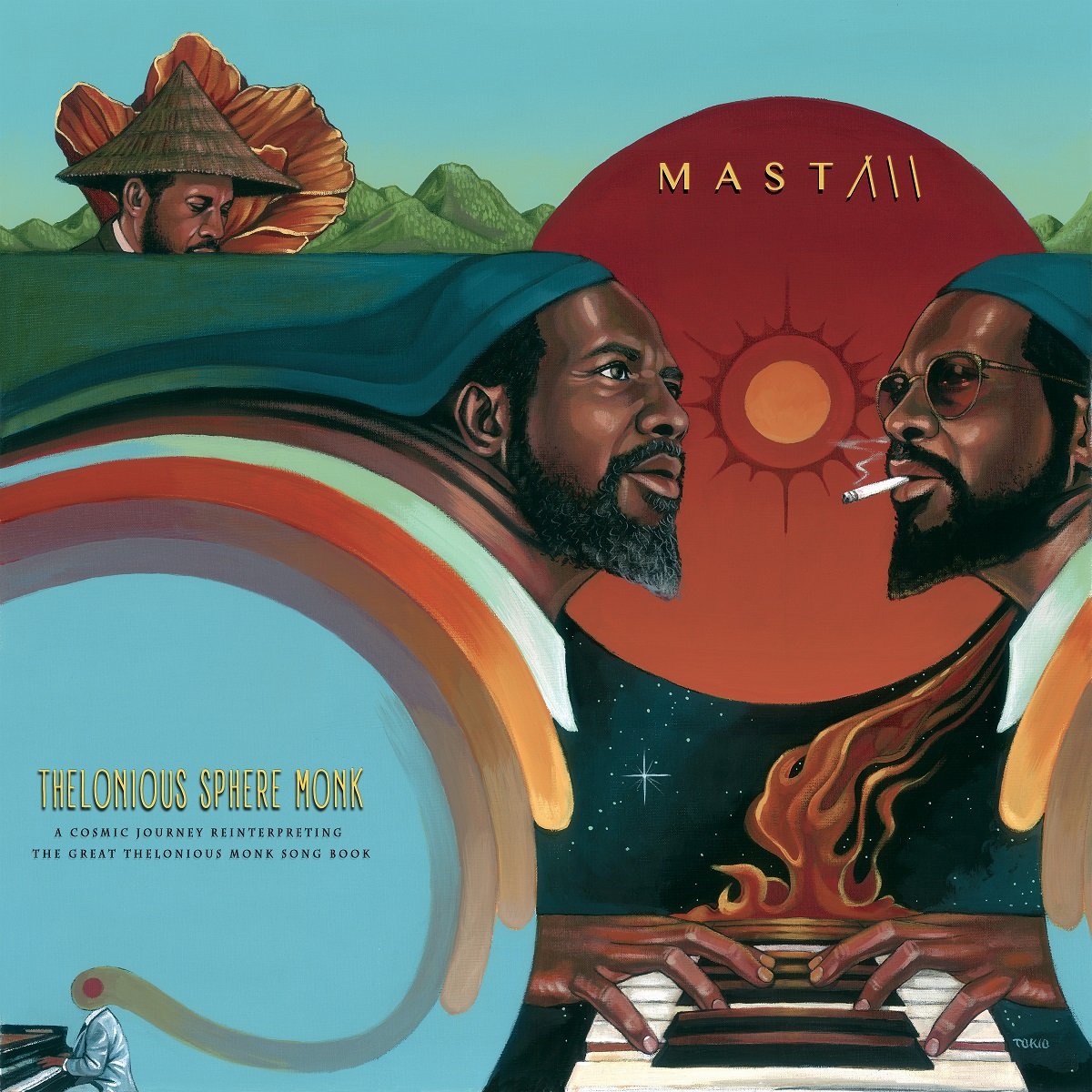 Mast: Thelonious Sphere Monk (World Galaxy/Alpha Pup) The only jazzman whose compositions have racked up more cover versions than Monk's is Ellington, who copyrighted over 2000 tunes. Monk's life total was 70. Think about that for a second. Counted too weird, too blunt, too ham-fisted, too trinkle-tinkle, too spacey, too nutty, Monk was a melodist of genius. But beyond "'Round Midnight," most of his covers are jazz covers; even Hal Willner's lost 1984 tribute That's the Way I Feel Now legitimized its Shockabilly and Joe Jackson sallies by giving equal time to Steve Lacy and Barry Harris. This sound-collage is different. Masterminded by techno-friendly LA guitarist Tim Conley, it performs the magic of refreshing a catalogue that's eternally new to begin with—just when you're wondering what's up, in sidles "Misterioso" or "Evidence" or "Epistrophy" or "Blue Monk" or "Let's Cool One" or "Nutty" itself. Rather than desecrating these timeless classics that were once too weird for words, the bleeps and electro-textures prove the melodies' mettle. Nor is Conley above strings or horns or playing a few of these beauties himself. Does it, er, swing? The answer, as it should be, is sometimes. A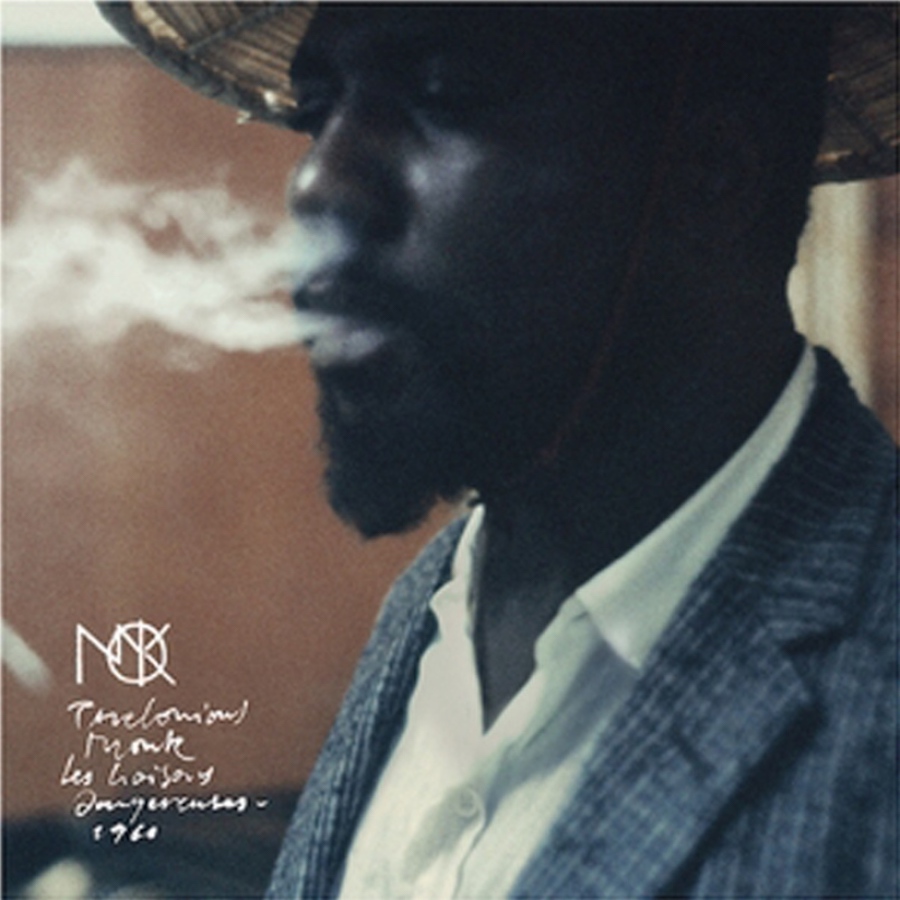 Thelonious Monk: Les Liaisons Dangereuses 1960 (Saga/Sam) A pricey French import that targets serious fans like me, so why not you? Recorded down by the riverside in Weehawken because Monk wasn't together or perhaps even interested enough to get to France, this unsynchronized 1959 "soundtrack" for a sexed-up Roger Vadim rip of the 1782 novel of the same name offers no new compositions but several this-time-onlys as it deploys the exceptional rhythm section of bassist Sam Jones and drummer Art Taylor and on some tracks a second saxophonist named Barney Wilen to texture Charlie Rouse's breathy imperturbality. Toward the end comes a brief improvisation entitled "Light Blue" that later resurfaced as "Round Lights" and a brief reading of the Charles Tindley hymn "We'll Understand It By and By" by the same pianist who spent two teen years woodshedding with a gospel show. And then there's the bonus disc, which really is for fans only, like the one I know who can't get enough of the 14-minute "Light Blue (making of)," which consists entirely of Taylor trying to get the tune's bluntly off-kilter beat straight. A MINUS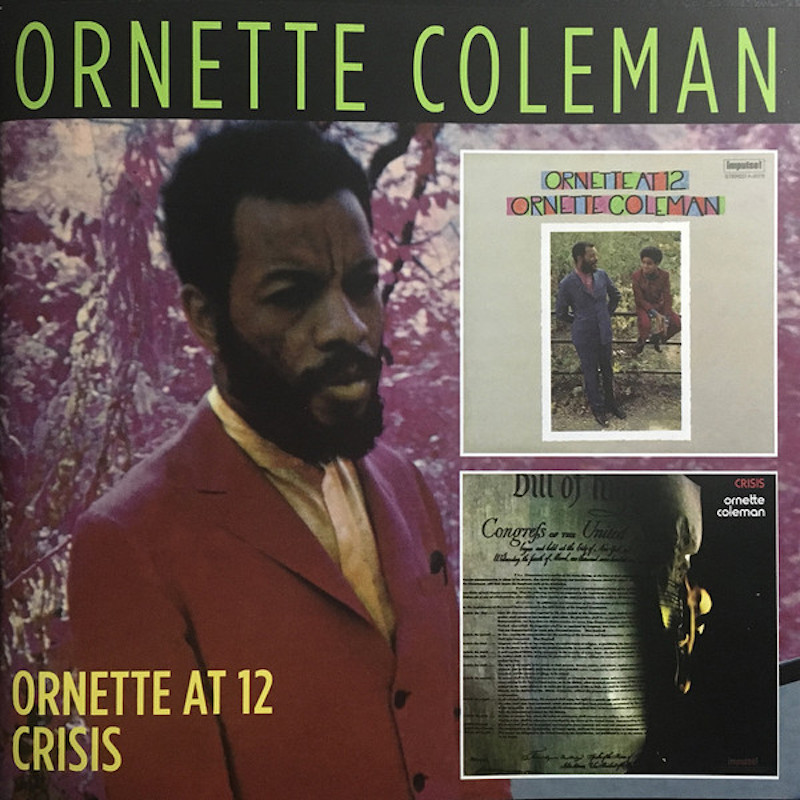 Ornette Coleman: Ornette at 12/Crisis (Real Gone Music) Released 1969 and 1972, Ornette's lost Impulse albums were recorded live at Berkeley May 1968 and NYU March 1969. Dewey Redman's tenor sax roughs up the alto/trumpet/violin-wielding leader, Charlie Haden bows darkly more than he plucks staunchly, and the drummer is 12-year-old Denardo, rumbling irrepressibly all over nine titles that are sometimes also tunes—"New York" and "Broken Shadows" cross-referential, "Song for Ché" a dirge to remember. It sounds good because what Ornette doesn't? But you hardly notice Don Cherry returning on the second album, and while you can hear what a magnificent player Denardo will become, he's here partly because he isn't yet—Ornette wanted a bottom more untethered than the mere magnificence a grooving Ed Blackwell would soon provide on 1970's Friends and Neighbors. The late '60s were politically turbulent times, and good for Ornette for trying to tell the truth about them. But in the end, that wasn't the kind of truth that set him free. B PLUS
Follow Robert Christgau on Twitter.