There is an air of austere cool about Daniela Vega when we meet just hours prior to the TIME 100 Gala, where she is to be honored on the magazine's list of most influential people of 2018. Joining me for lunch in the back of the Whitby Hotel's posh but bustling ground-floor restaurant, which is lit by skylights and speckled with white cloth-covered tabletops and plush upholstery, she arrives wearing big, black sunglasses and a blouse with a simple black-and-white print, taking a seat across a round table. She avoids sitting in the sunlight, telling me with a laugh that it's not good for her skin before ordering a beer.

The Santiago-born actress recently made history as the first openly transgender Oscar presenter in the Academy Awards' 90-year history, presenting Sufjan Stevens's performance of "Mystery of Love" from Call Me By Your Name. "It was intense. It was beautiful," recalls Vega, who is speaking with the aid of a translator. Vega also starred in the drama A Fantastic Woman, which took home the Oscar for Best Foreign Film, the first for Chile.
A Fantastic Woman follows a Chilean opera singer and waitress named Marina, a transgender woman who, after the sudden death of her older partner, Orlando, faces suspicion from police and hospital workers, as well as violent reactions from his family at her attempts to attend his funeral. In the wake of social hostility and in contrast to the building storm around her, Marina reacts to each hurdle with a quiet dignity and impetuous reserve. While upsetting much of the time, the film is punctuated by gorgeously framed, dream-like scenes and grounded by Vega's calm, defiant performance.
Prior to claiming the starring role in A Fantastic Woman, Vega was initially called upon as a cultural consultant by director Sebastián Lelio—fresh off the success of his drama Gloria about an aging divorcee—to share her experiences as a transgender person living in Chile. "[My role as a consultant] had to do with how I understand life, how I relate to people, how I relate to poetry," she says, explaining that the relationship was just like two friends chatting, rather than a crash course on being trans. When later asked by Lelio to fill the starring role in the film, Vega built the character Marina out of qualities she saw in other women she knows. "It was so important to find an identity for her," she explains. "An identity that would go beyond being a woman and more with being feminine, with femininity, with the different types of femininity that exist on the planet."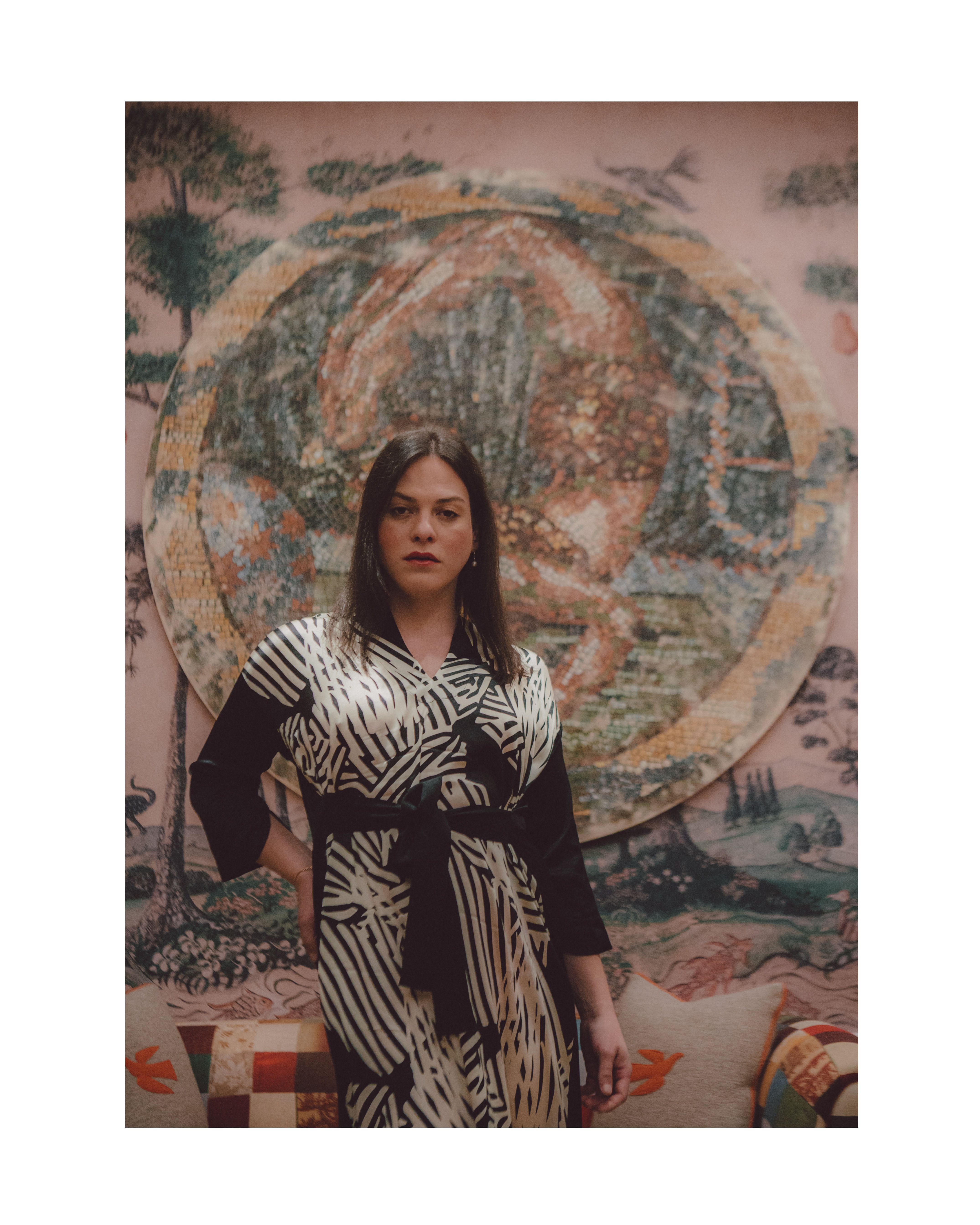 She expresses the pressure for trans women, especially, to adhere to cultural rules of femininity and her performance as Marina showcases something untethered from those expectations, a femininity that is complex and strong and relatable. "When you decide to be a woman," she continues, "you [are expected] to be a queen, a diva, like a model. And it's not true. You can be the woman that you want." Vega notes that she shares with Marina traits of rebelliousness and resistance, as well as a taste for opera.
A mezzo-soprano, Vega began singing opera when she was eight years old, and it was her late paternal grandmother who instilled in her a passion for music. "She was blind," Vega explains. "Therefore, all her world was sound, music. She taught me to understand sound. That's how I… understood that I could sing." For Vega, acting and singing are equal passions—she always knew she wanted to be an artist of some kind, even before discovering her penchant for performance. But when she began her transition at 14, Vega gave up singing for a period of time. "What I did was silence my mind during that time, so that I could listen to my body," she says.
"You can be the woman that you want."
Today, however, singing is an everyday ritual, and Vega loves her home in Santiago for its quiet and seclusion—so she can sing at all hours. "I really love to feel the silence. No cameras, no photos, no Twitter, nothing. In that moment, I create new poems or songs…. 5 AM, 2 AM, 6 PM: When I want to sing, I sing."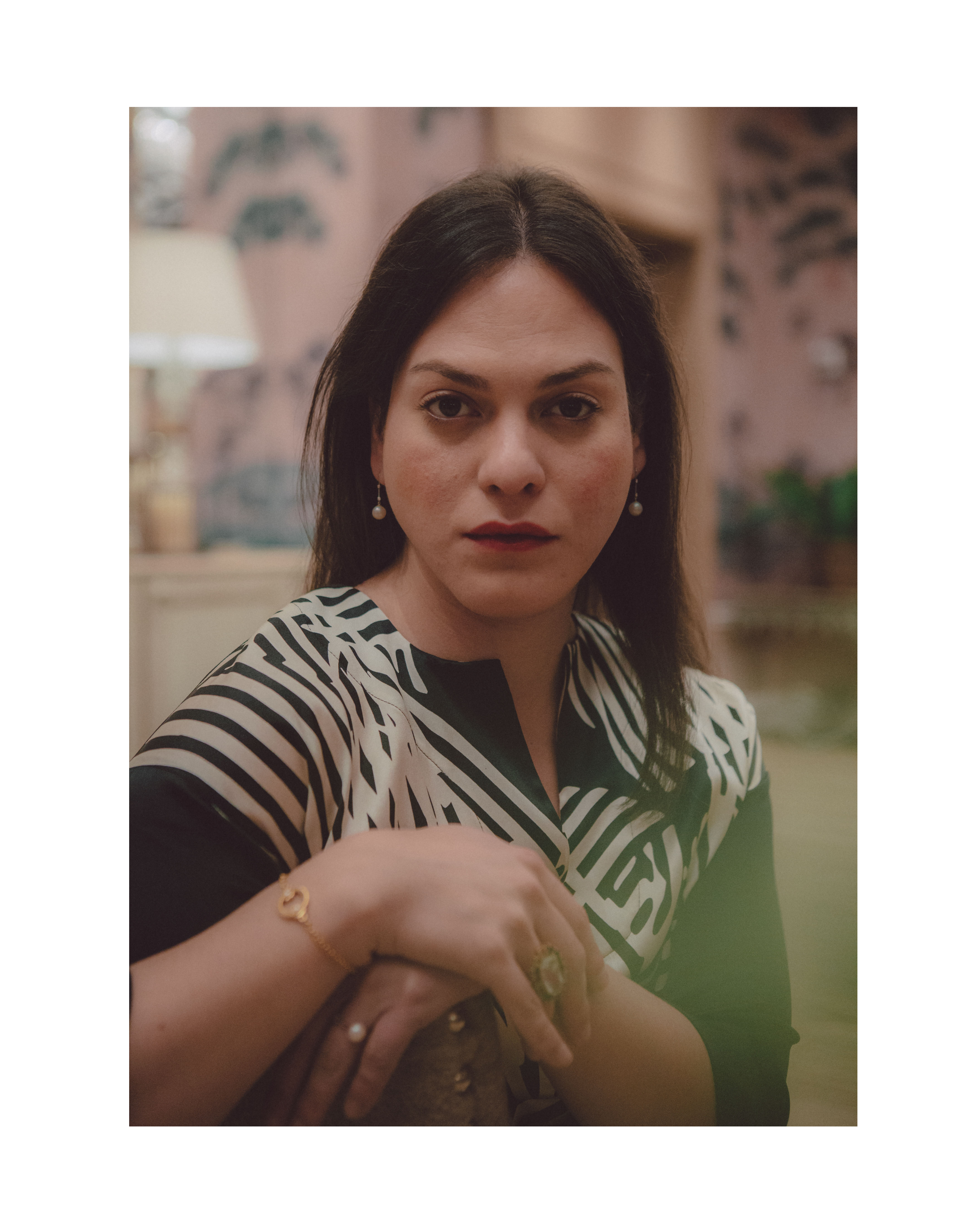 Vega describes growing up in Chile and transitioning at a young age as complex. "The world was very different then. At that time there really was no community, but my family always supported me." She affirms, "Always. Always." Vega explains that her parents in particular were integral in guiding her as she grappled with her gender identity. In moments when she came to her mother and father for support and advice, they pushed her to identify how she truly felt. When the answer was "Daniela," she received only love and acceptance in return. Though they are now divorced, Vega maintains a deeply felt, close relationship with both her mother, an animal activist, and her father, who owns a printing business and shares her love for opera. "I think I am strong because they are strong," she says.
Vega emerged as a national hero in Chile with the success of A Fantastic Woman: Even former President Michelle Bachelet chimed in to express her pride and welcome Vega and Lelio, et al, to the presidential palace. The film also put transgender rights in Chile on the political radar, as Bachelet used news of the Oscar win to reignite discussion on a near-forgotten bill that would legally allow transgender Chileans to change their name and gender marker on official documents. Though Chile may be slowly warming to LGBTQ rights, the future of trans rights in the nation remains unclear, as conservative former President Sebastián Piñera, who once remarked that a child's gender identity may be "corrected with age," takes office for a second term. "I feel I do not work for a country," says Vega, when asked how she thinks A Fantastic Woman will be received in Chile. "I work for people. For me, it is more gratifying where people connect with each other and forget boundaries or frontiers."
Following our meeting, Vega will return to her hotel room to rest and prepare for her debut at the TIME 100 Gala. Hinting at various upcoming television, film, and theatrical projects, she says she is also writing a book. She dreams of a collaboration with the Wachowski sisters and Spanish director Pedro Almodovar, who has frequently worked with transgender actress Bibiana Fernández—an early inspiration for Vega. Before she puts her glasses back on and shakes my hand goodbye, she tells me she is simply, "Trying to survive. Like you. Like me. Like everybody."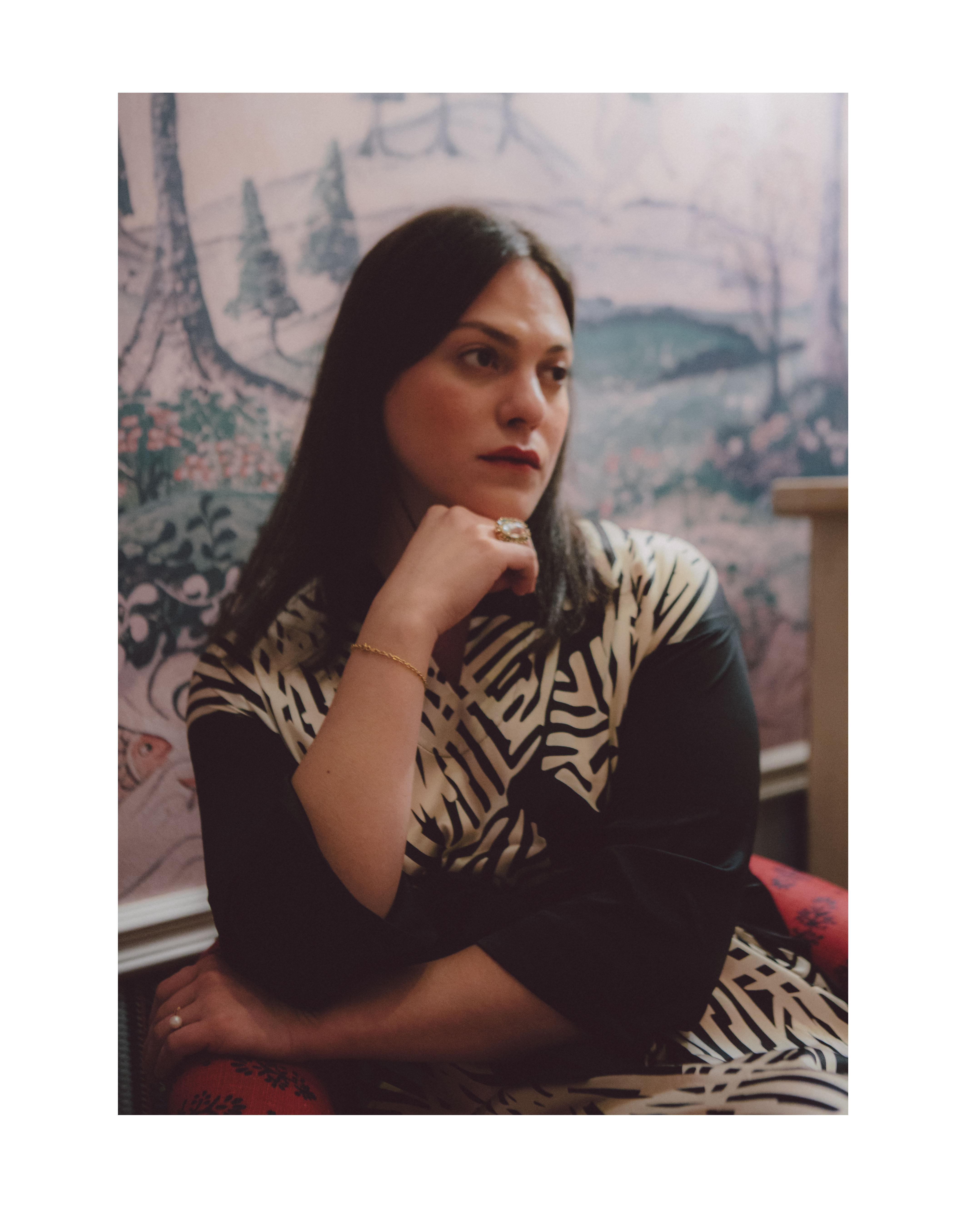 A Fantastic Woman is now available to watch on Blu-ray.