Donald Trump shares a unique kind of diplomatic relationship with his French counterpart, Emmanuel Macron, one that allows the U.S. president to shed, even briefly, the toxic tropes of masculinity and show a little affection.
In fact, the two world leaders held hands nearly every chance they had during Macron's three-day visit to the White House this week, which marked the first official state visit under Trump's tenure. Handshakes, lengthy clasps, high-fives, maybe even a few power struggles — Trump and Macron shared them all.
But Trump, always two steps ahead, knew Macron's intentions long ago.
"He's a great guy — smart, strong, he loves holding my hand," Trump described Macron to The New York Times after his visit to France back in July. "People don't realize, he loves holding my hand — that's good!"
That Euro trip really sparked Trump and Macron's bromance. The two dined at the Eiffel Tower together, along with their wives, and watched a French marching band perform some Daft Punk. Macron, however, appeared to enjoy the performance much more than Trump did.
Judging from the photos, the French president's visit stateside went just as well, although Macron, unable to convince Trump to stray from some of his "insane" policies, may have left a little disappointed.
Take a look at some of the tender (and also uncomfortable) moments the two shared.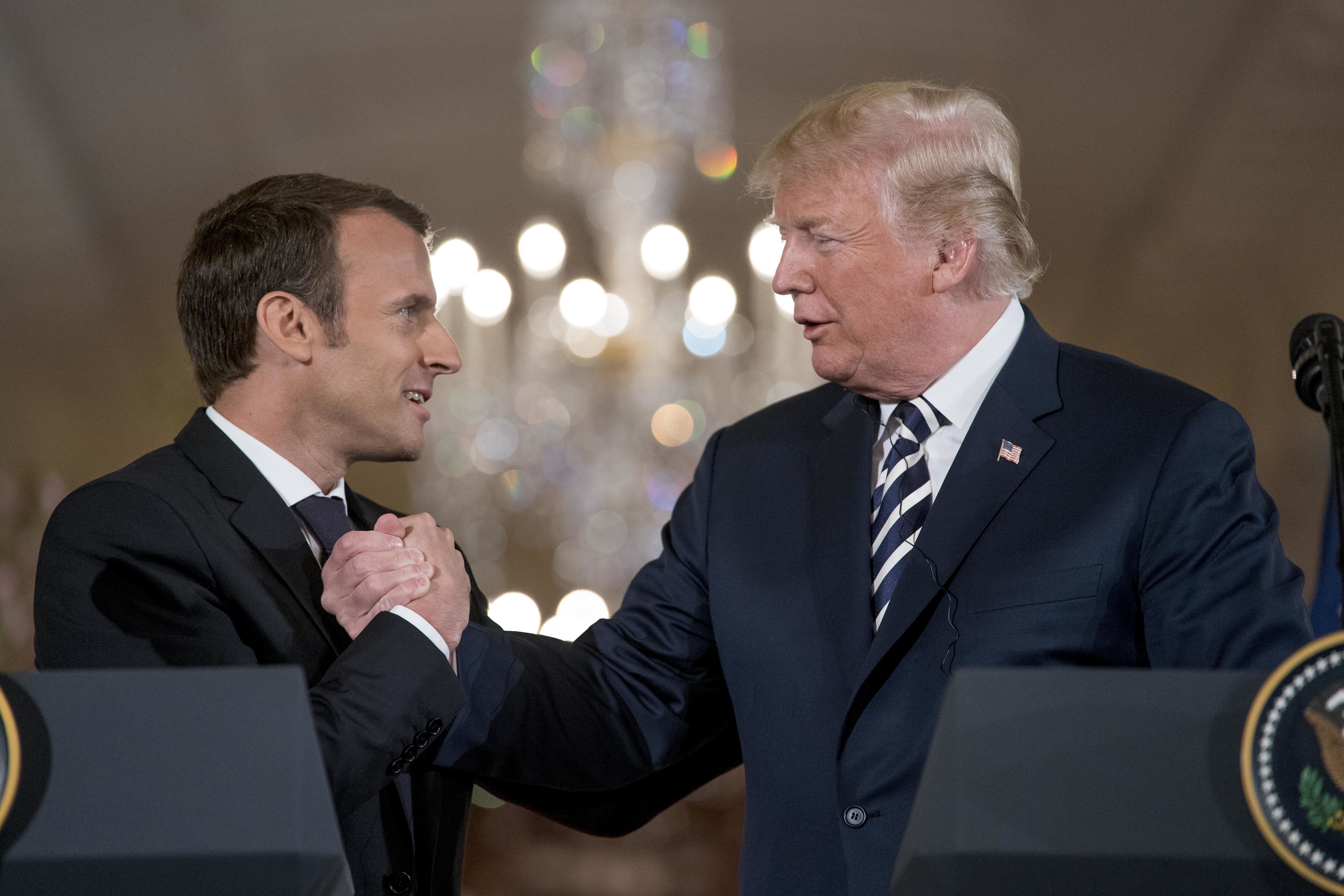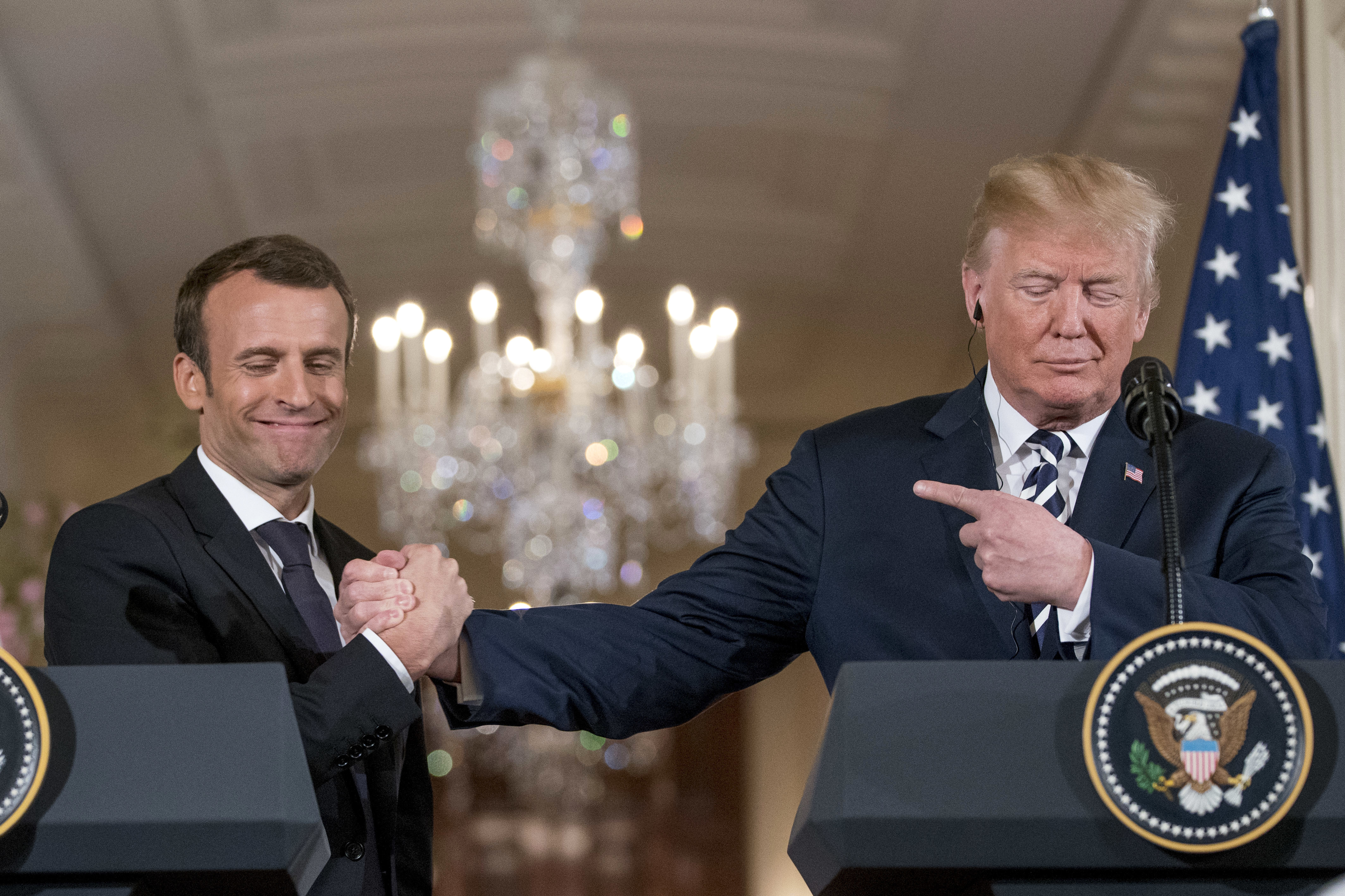 In addition to holding hands, Trump and Macron also shared several sweet, European-style kisses.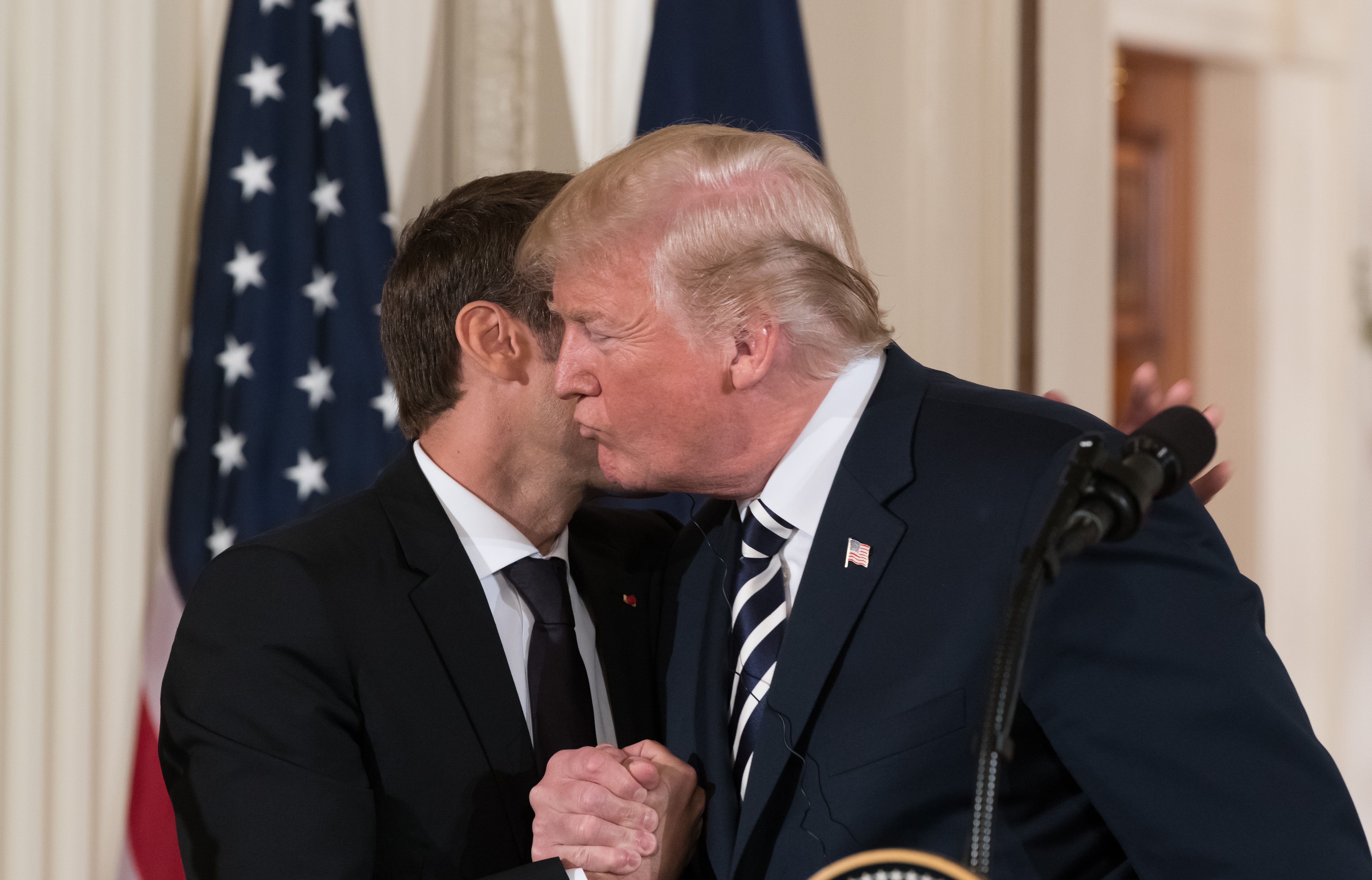 Maintaining a grip took effort — and sometimes forced Macron into uncomfortable positions.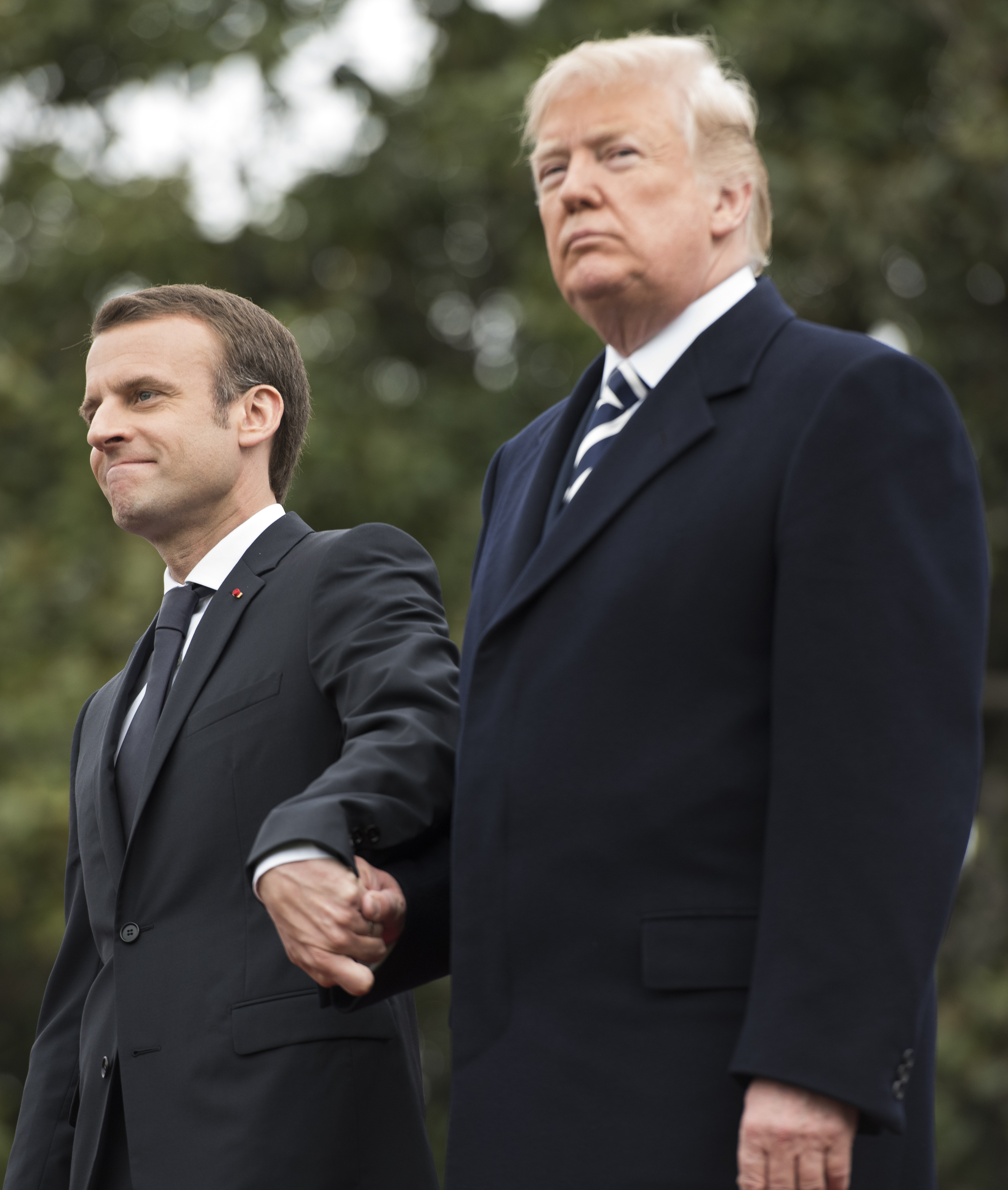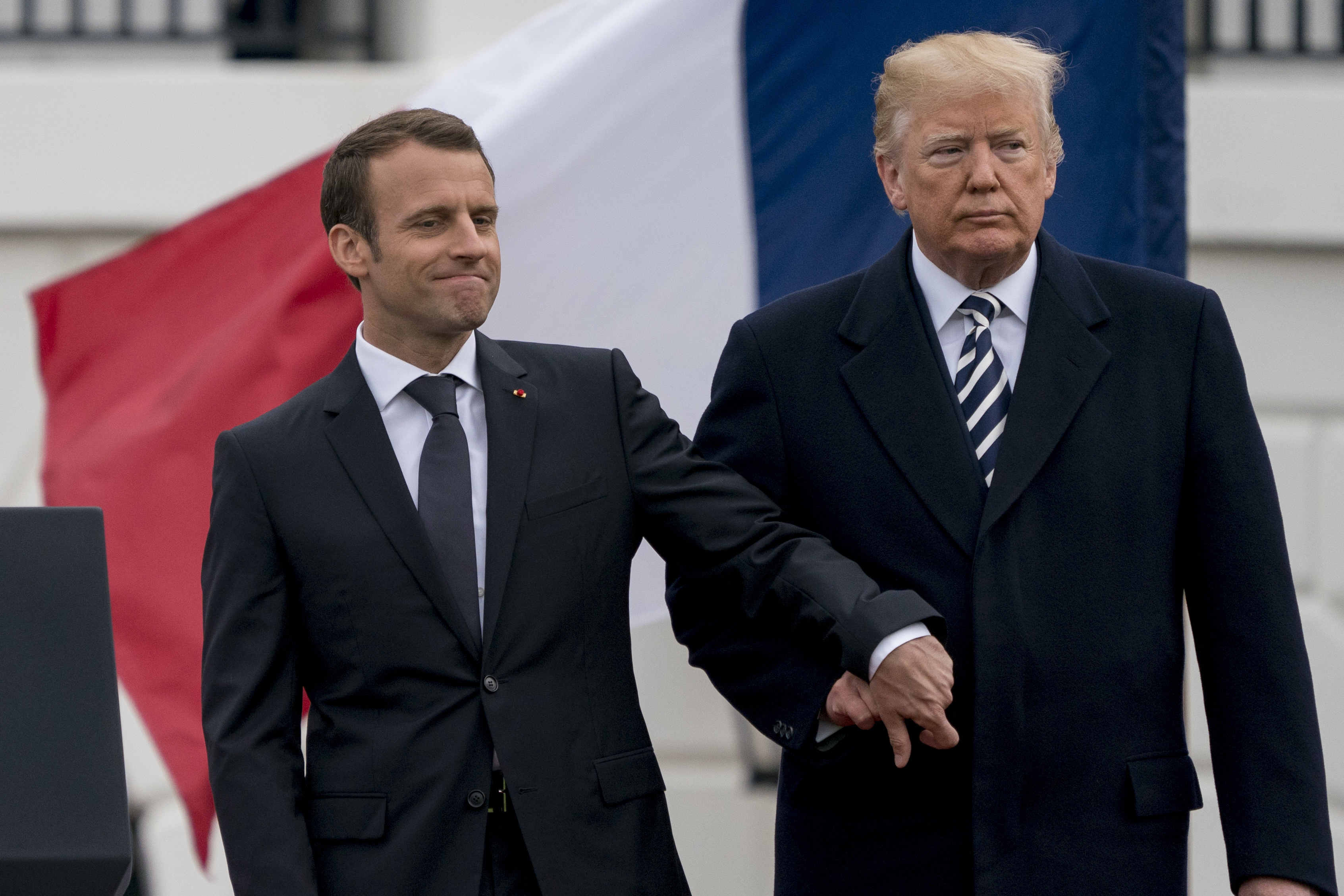 But Trump and Macron pulled through the awkward moments.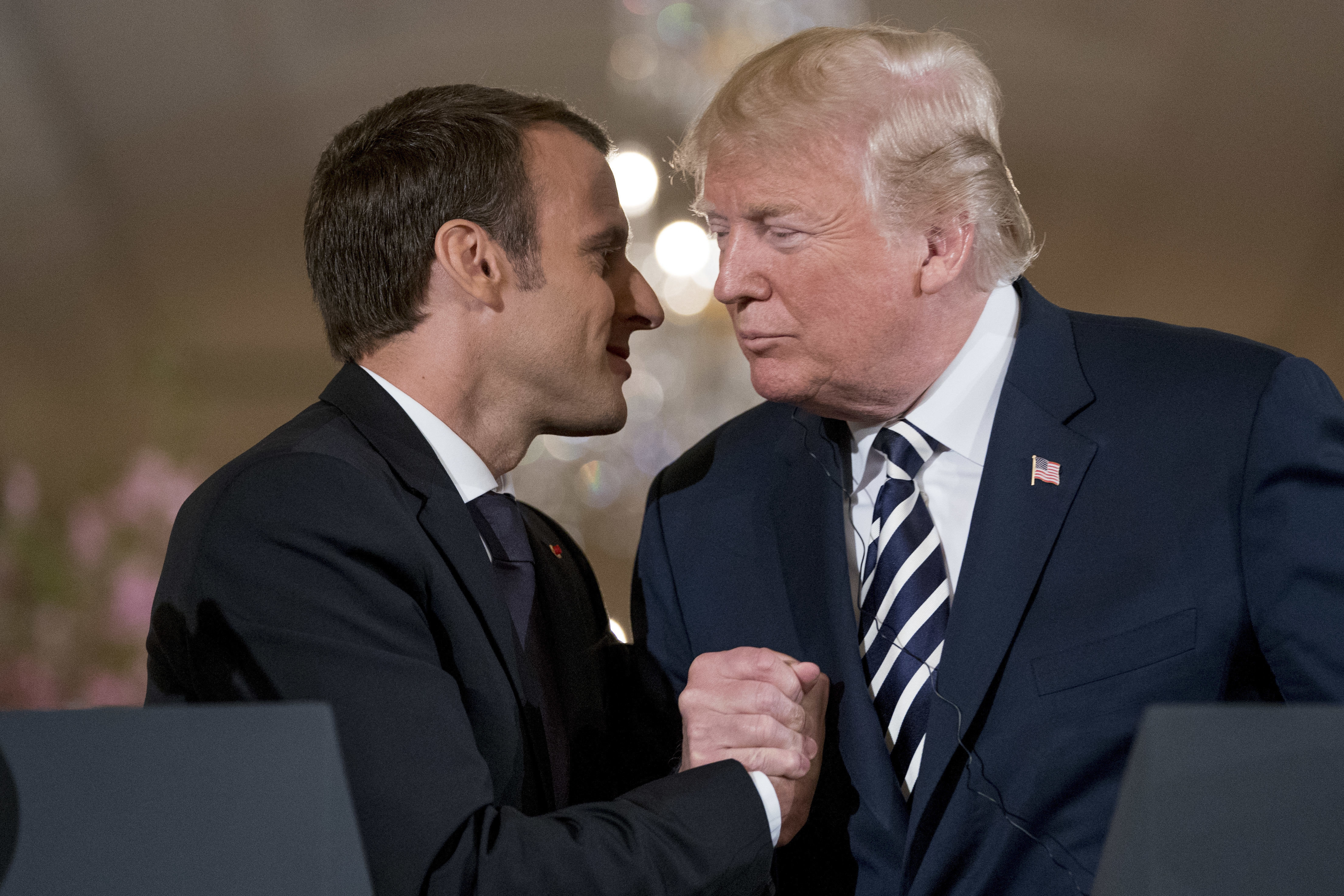 The two might have held hands here, if not for the glasses of Champagne.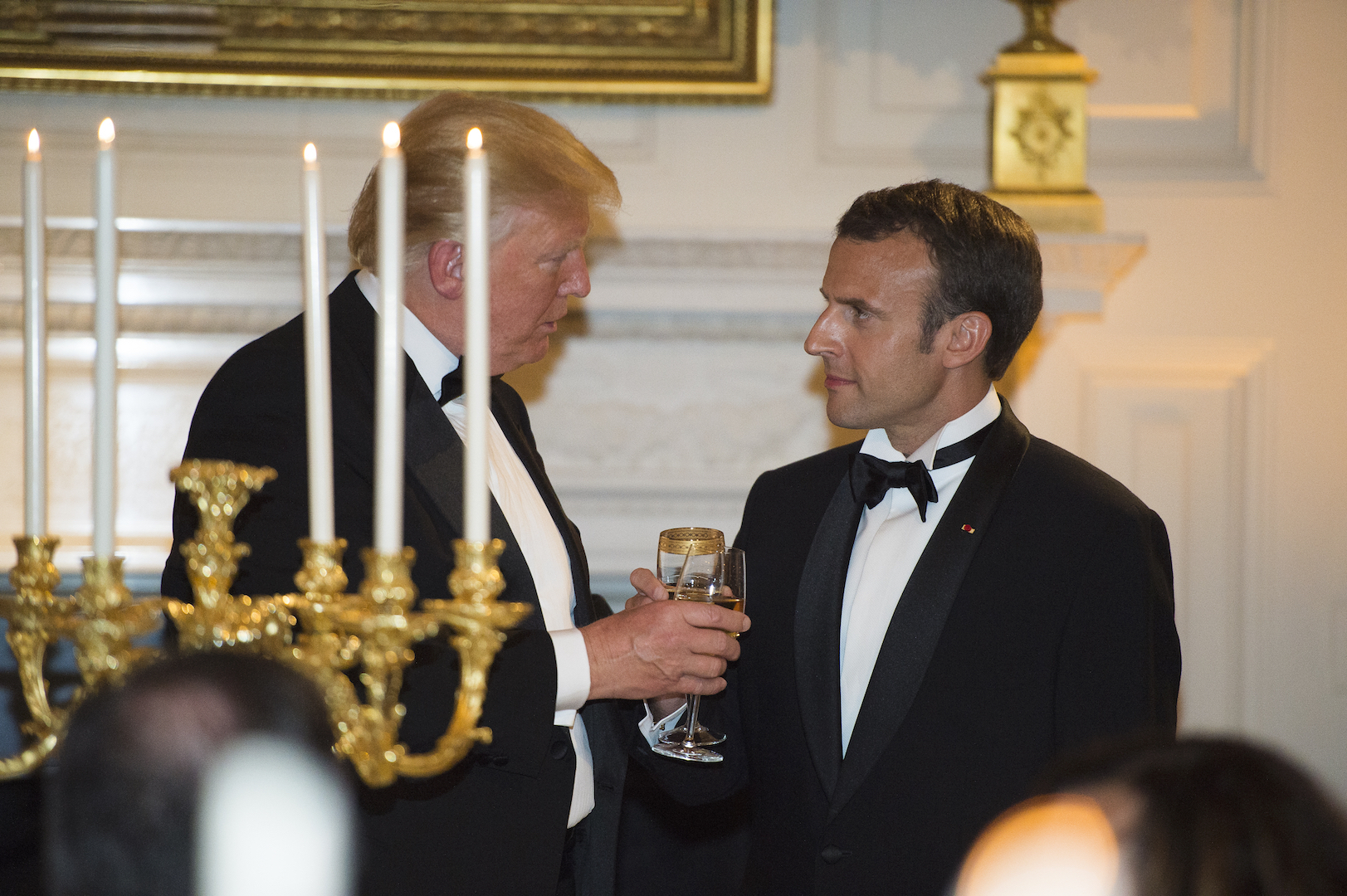 In the end, it was hard to say goodbye.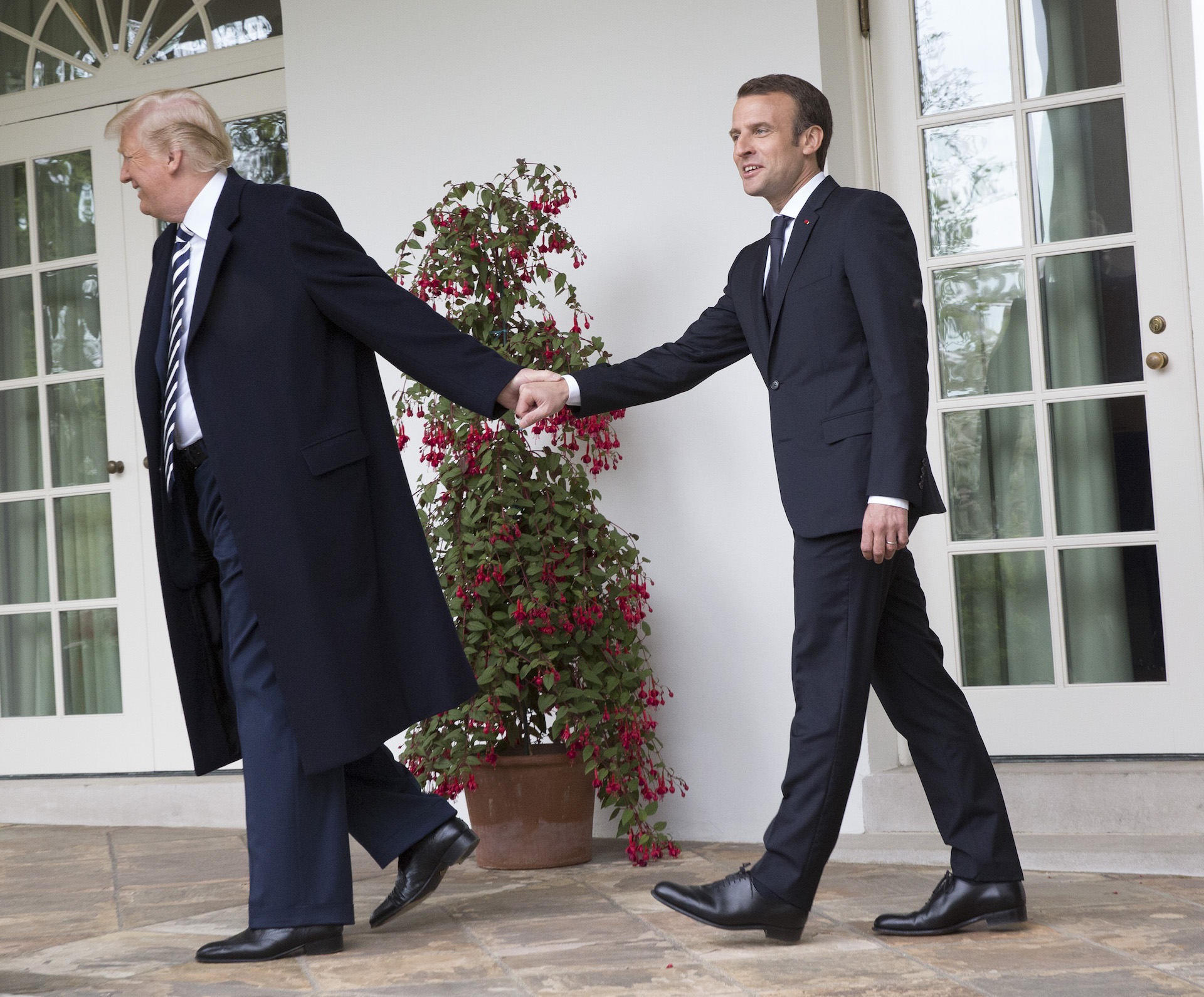 While Macron repeatedly acquiesced to Trump's advances, Melania, at one point, appeared thoroughly uninterested.

Cover image: President Donald Trump and French President Emmanuel Macron embrace at the conclusion of a news conference in the East Room of the White House in Washington, Tuesday, April 24, 2018. (AP Photo/Andrew Harnik)