Hell Yes! Christine and the Queens Teams Up with Tunji Ige on "No Harm Is Done"
The French pop star and the Philly rapper get together and get down.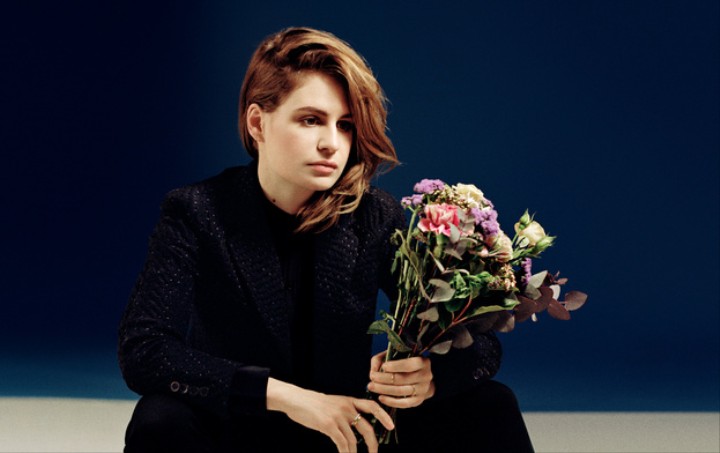 I'll lap up anything Christine serves, frankly, but this pairing is not one that anyone would've seen coming round any corner, in any part of town. Christine–the voguing French pop star in sleek menswear, huge in Europe and soon to be here, alongside Tunji Ige, the young Philly rapper whose flawless tune "No Love for Us" we premiered back in February. It seems at first, a disparate union, but it makes total sense when you press play. It feels reminiscent of Youssou N'Dour's "Seven Seconds" with Neneh Cherry, but better, obviously, Christine's plush vocals curling around the melodies like a black cat seducing a lady's calves. She takes the lead, Tunji breathily playing back up until the middle eight where he slides in—louchely—like the coolest kid on the block.
Christine and the Queens Tour Dates
10/19 - Los Angeles, CA @ Greek Theatre*
10/20 - Oakland, CA @ Fox Theater*
10/21 - Oakland, CA @ Fox Theater*
10/23 - Portland, OR @ Roseland*
10/24 - Vancouver, BC @ Commodore*
10/25 - Seattle, WA @ Paramount*
10/27 - Salt Lake City, UT @ The Complex*
10/28 - Denver, CO @ Ogden*
10/30 - Minneapolis, MN @ Northop*
10/31 - Chicago, IL @ Riviera Theatre*
11/02 - Toronto, ONT @ Sound Academy*
11/03 - Montreal, QC - Metropolis*
11/04 - Boston, MA @ House of Blues*
11/09 - New York, NY @ Terminal 5*
11/10 - New York, NY @ Terminal 5*
11/11 - New York, NY @ Webster Hall (headline - tickets HERE)
*supporting Marina And The Diamonds