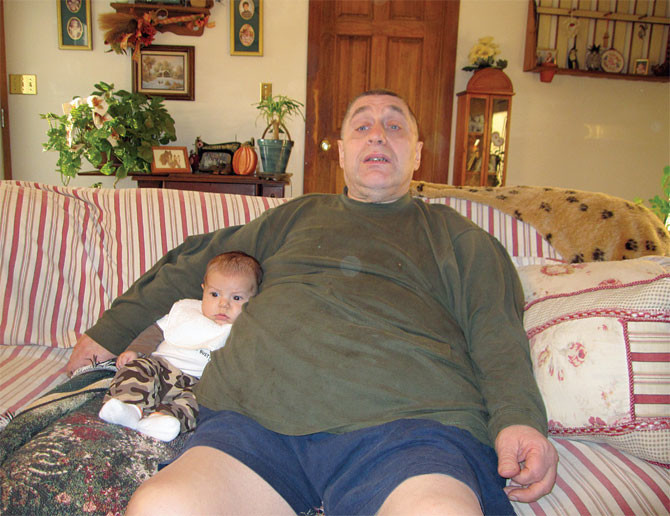 This movie is genius! This is not porn - this is art. No. Wait. Art doesn't make money. This is sexual capitalism at its finest.
Dir: Manuel Ferrara
Evilangel.com
Rating: 11

This movie is genius! This is not porn—this is art. No. Wait. Art doesn't make money. This is sexual capitalism at its finest. What we have here are two discs of five scenes with Manuel Ferrara starring, directing, filming, and doing anything else you can imagine. (Like me in Cuba when I realized Vice wasn't sending a camera crew as promised.)

Each scene is Ferrara f'ing girls in a recreational manner (I consider butt sex recreation) in his hotel room, filming with a handheld camera. Sometimes it's a POV film ("This is what my wang looks like in her mouth from where I'm standing"), sometimes the camera is set on a nearby desk or nightstand ("Oops, went out of frame, let me adjust that"). It has the same personal quality as the homemade porn we all make (aside from the horse cock and the whores). But the fact that Manuel is saving a fortune by not having a crew on set and doing it all himself is not the genius move. The power move is that after he test-drives these women's asses at his hotel, he then films a glossier, gonzo video with a full staff, multiple camera angles, and typical cuts and edits using the exact same gals. It's almost like writing porn reviews for ten years and giving them away for free and then repackaging those same porn reviews into a book and charging people for them. Brilliant. This is the blatant double-dipping that I like to see in our society.

I also like double-dipping my son's ball sack into his bathtub repeatedly like I'm steeping tea. It entertains me to no end. He seems to get a kick out of it too. And I think it's only fair that I do it and tell you about it for the simple fact that he shits in my hand and pisses all over me every time we give him a bath, and he doesn't feel bad about that in the least; in fact, he laughs in my fat face whenever he does it. So I'm taking a cue from him and showing no remorse. I'm actually giggling as I type this.

I hope I don't get in trouble for mentioning my kid in a porn review. Recently I wrote a music review for burningangel.com and they wouldn't print the joke: Porn star Joanna Angel holding my child, even fully clothed, could constitute child porn if you looked at it like a math problem. Child + porn star = child porn. They freaked out. Then a week later I was asked to be an auctioneer at some porn event Kim Kane was putting on and I asked, "Can I mention child porn or AIDS?" She said, "Absolutely not." I don't get it. Yes, child pornography is sick and vile but does that mean jokes about it are any less funny?

For more of Chris go to chrisnieratko.com or NJSkateshop.com.