Shocking Pinks Provide an Unlikely Soundtrack to a Tacky Russian Wedding
Here's the new video for their song "A Million Times."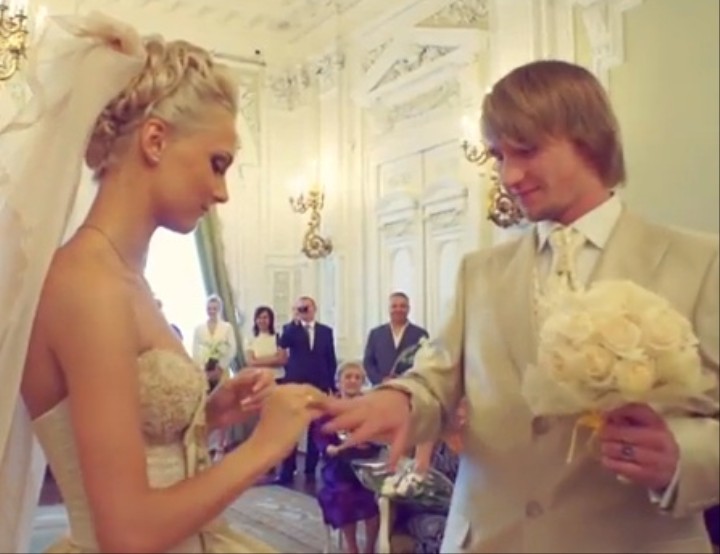 Last time we heard from New Zealand's one man band Shocking Pinks it was at the start of the year, circa the release of his LP, Guilt Mirrors, (the third record in a trilogy). Back then we made him fill out our OkCupid cribbed questionnaire This Modern Love. Music aside, we dug TSP—that's one Nick Harte—because, among other things, he has a thing for Boys II Men.
Above is the premiere of his latest video "A Million Times." Sonically, it's classic TSP: atmospheric, sparkly, and lyrically unintelligable. These are the words he's actually swoonily slurring out:
"Poison flowers
Losing hours
Nothing but you, but you
Pretty Lolita
Angel's last breath
You are my death, my death, my death."
Perky. So what's the most fitting imagery to accompany this? The romantical wedding footage of two Russians in white. Here's the behind the scenes skinny on the video:
"Condensing hours of creative commons footage from ostentatious, high-society Russian weddings, the music video focuses on one central wedding, contrasting moments of true tenderness and joy between the newlyweds with the superficial (and yes, somewhat "Euro-trashy") moments of decadence, showy commercialism, and bad taste. A mother-in-law lets slip a cynical smirk, cheap disco lights twinkle on tiled floor, and yet we root for what's true."
See? Love and life might seem bleak at first glance, but optimism is a beautiful thing.
Related:
This Modern Love: Shocking PInks

Celebrate Making Out in the Summer with Saint Pepsi's Remix of Teen's "Not For Long"
Stories