PREMIERE: Watch Doomed Southwestern Duo Oryx's Video for "The Singularity"
Taken from the New Mexico-turned-Denver pair's upcoming split with Arizona's Languish, out 4/1 on Battleground Records.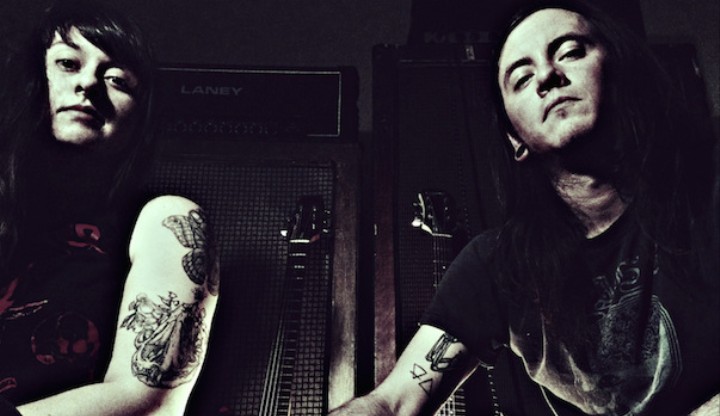 New Mexico may be better known for its meth than its metal, but the doomed duo behind Oryx is looking to change that—or at least, they were, before they packed their bags and hauled ass to Colorado. Wherever they choose to rest their hairy heads, guitarist and vocalist Tommy and drummer Abbey can undoubtedly be found raising a sludgy, down-tuned racket. Oryx's latest effort follows 2014's Widowmaker LP, and pairs them with Arizona's Languish on a full-length split LP. While the former stick to shades of stoner-friendly desert sludge, Languish's take on doom is cut from crustier (abnd more grindcore-heavy) cloth.
The split out April 1 (no foolin') via Battleground Records, and preorders are now available. Until then, lose yourself in "The Singularity" below.
Catch Oryx live:
March 14th w/ Wovoka, Toadz, It's For A Cop @ Rhinoceropolis
April 7th w/ A Light Among Many, Stone Giant, In Loo, Distended @ Mutiny Info Cafe
April 23rd - ORYX record release show w/ Athamé, 908, Modok, Hellhound, Alone @ Rhinoceropolis
Stories