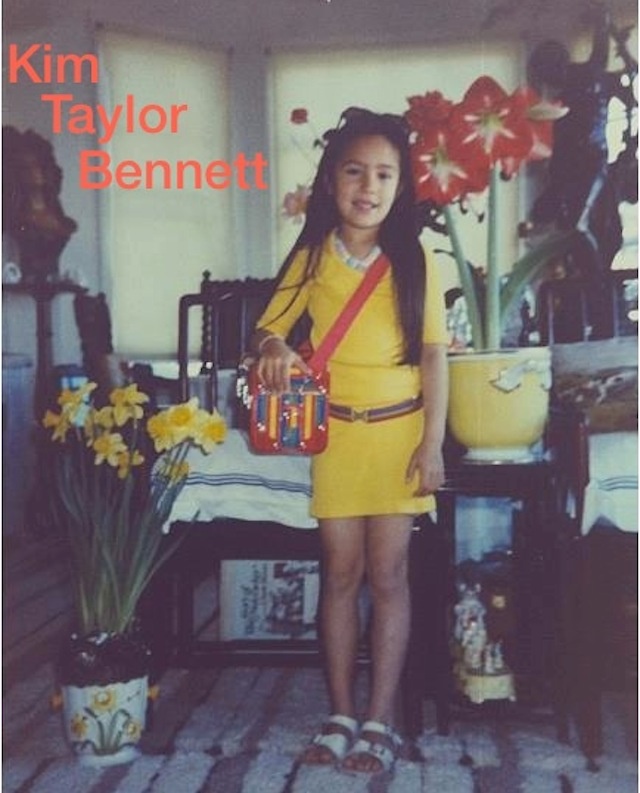 Err. Nice coordination with the soft furnishings, dude.
I only wrote about the best things of 2013 because I wanted this list to be like a big fat hug to all the things that made this year awesome. And the bad stuff? Well that can just fade to black. Reviewing this list now, it's evident I listened to more music by female musicians than I ever have in my life, ever, which 100% has everything to do with launching Noisey's style section. Not that male musicians aren't interested in visual aesthetics, but I did enjoy balancing out Noisey's more cock-heavy coverage by writing about the abundance of women killing it across all genres of music this year.
BEST SEVEN ALBUMS RANKED IN NO DISCERNABLE ORDER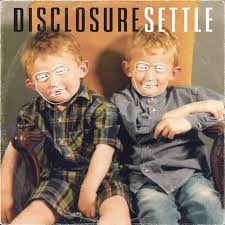 Disclosure – Settle
In March I moved from London—where I spent eleven years—to New York, so one of the reasons I love this record is because every part of it oozes England, from its 2-step roots and dubby wobbles, to the selection of collaborators—Jessie Ware, Sam Smith, AlunaGeorge, Ed from Friendly Fires et al. Nevertheless, seeing them send the Lollapalooza crowd into a paroxysm of beat-induced ecstasy in the sticky daytime heat really drove it home: their appeal goes far beyond UK-reared tastes.
Settle makes me want to dance around a warehouse, bump bodies with friends and randoms and fall out at dawn with my sneakers blackened by that inky ooze that's a mixture of dirt, sweat, spilt booze, and probably pee. Also, "Help Me Lose My Mind" with London Grammar is the finest album closer of 2013. Hands down. Speaking of which…

Listen to: Settle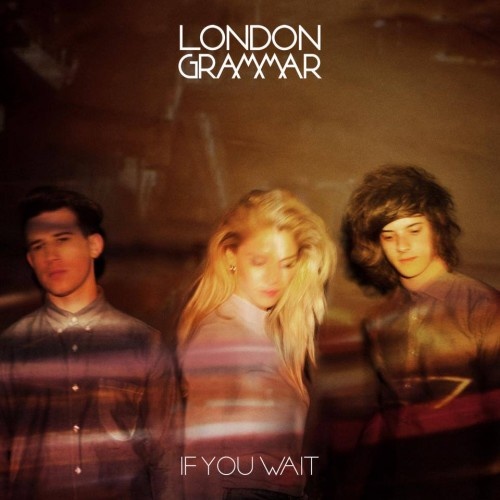 London Grammar – If You Wait
God love her, but you know how Florence Welch always sounds like she's teetering on the edge of precipice, banshee-ing into the mouth of a tornado? London Grammar's Hannah Reid's velvety tones are capable scaling similar heights, but she rewards us with restraint. Listen to this only in the dark.

Listen to: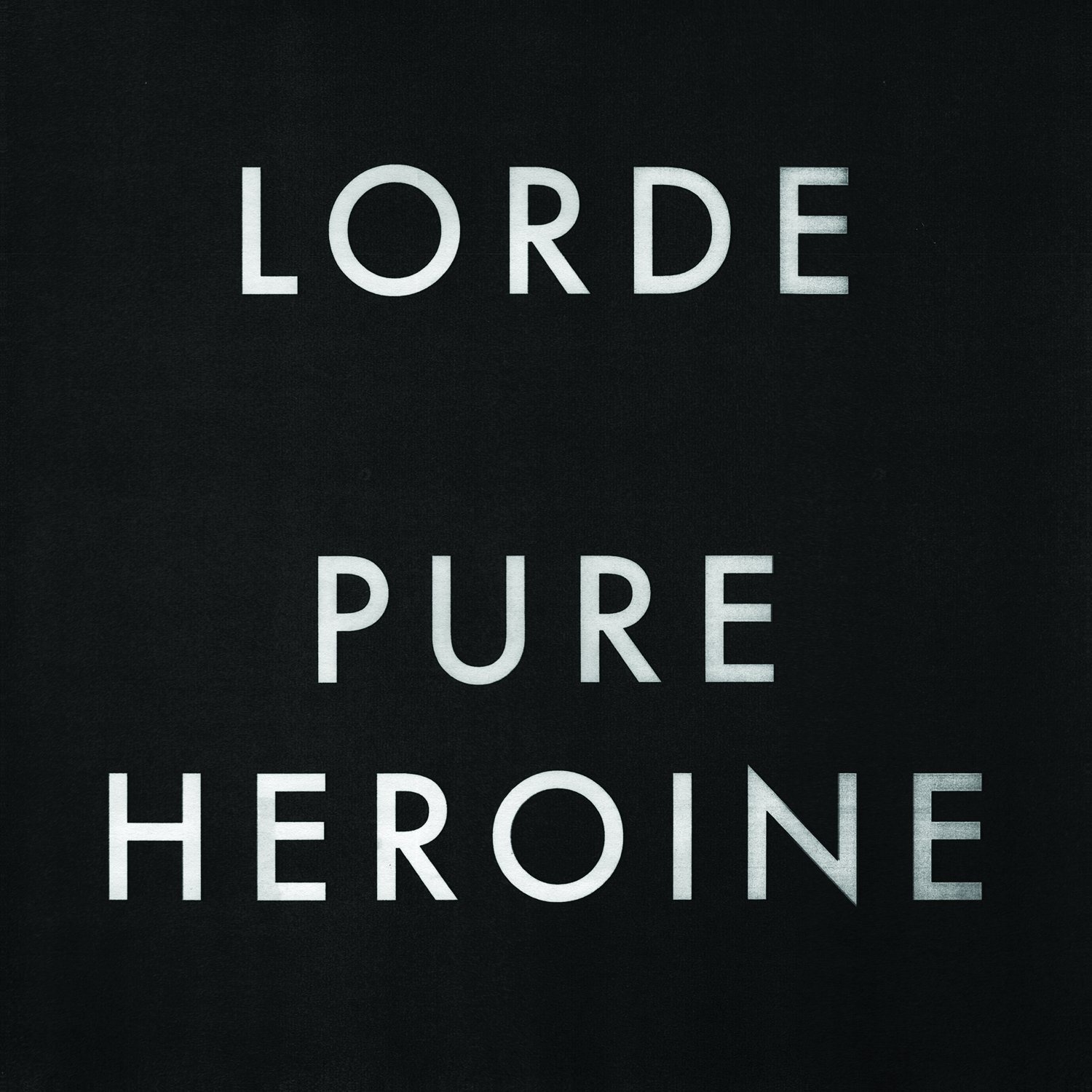 Lorde – Pure Heroine
Everyone at Noisey makes fun of me for liking Lorde, but I stand by this record as a cleanly-crafted compendium of (ever so slightly) left-leaning pop and I find the fact that it's been a smash across the globe extremely heartening.

Listen to: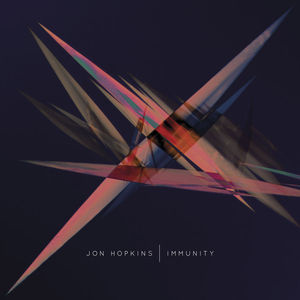 Jon Hopkins – Immunity
This album is next level intense thanks to Hopkins ability to marry stormy glitchtronics to somber yet silver-lined piano compositions that hang in your heart and make you feel like life is the most epically beautiful film you'll ever see. Because guess what? It is.
Listen to: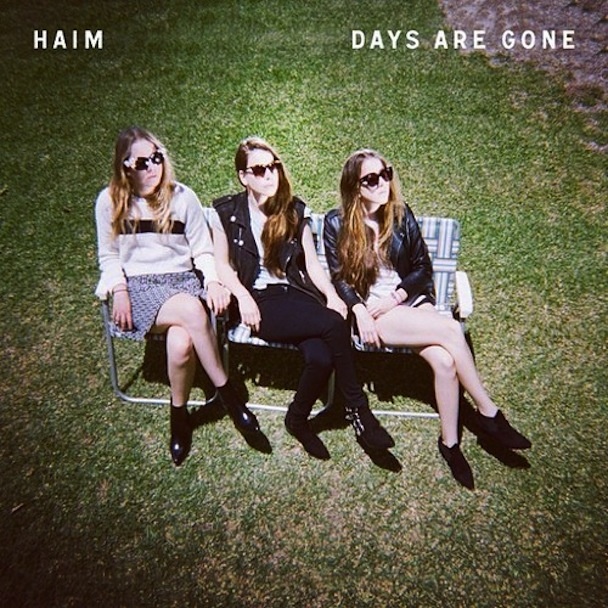 Haim – Days Are Gone
What Eric Sunderman said.
And in other news: I watched their performance of "Forever" on Letterman roughly 53 times since June just so I could admire Este's bass face which is Out. Of. Control.
Listen to: Days Are Gone

Sky Ferreira – Night Time, My Time
When I first heard this record I thought it was patchy. I was wrong. It is surly and sparkling and terrifically teenage, packed with songs like "You're Not The One" (Siouxsie Sioux!), "Love in Stereo" (The Cars!), and "Nobody Asked Me" (Hole on steroids!), which should encourage you to floor it on the open road and kiss all the wrong boys and girls.

Listen to: Night Time, My Time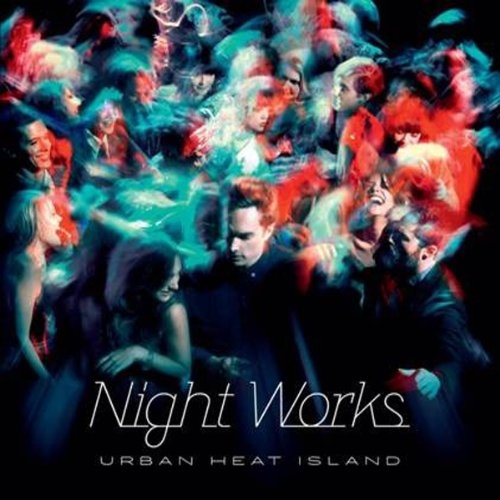 Night Works - Urban Heat Island
Things on this LP that I love.
1. The lithe basslines.
2. That warm, rolling piano refrain on "I Tried So Hard."
3. The slinky licks of "Armajaro" and the weird cork popping sound at 1.05.
4. The balls-iness of "Share The Weather" for clocking in at over six minutes of lush easy listening, punctuated by an 808 cowbell and topped off with the most unexpected and bonkers-brilliant rap (which happens to mention herbal tea).
5. The complete genius of "Long Forgotten Boy" in which frontman Gabriel Stebbing captures the rumpled realizations that occur only at 5am, at the tail end of your 20s. And the way the harmony-drenched round-and-round refrain of "All the clubs you spilled out of/And all the cabs you flagged down and then/Every first light of dawn you saw/Every face that you clean forgot," further underscores the lyrics. A kiss goodbye to hedonism? Only till next week.
Listen to: Urban Heat Island

BEST SEVEN SONGS
Tei Shi – "Nevermind The End"
When I first heard Tei Shi's EP, Saudade, I rhapsodized about her, hardcore, and then sent her stuff to everyone I knew and they were totally enamored too. The poetry of her lyrics! Her use of harmonies! Her ability to build up each song, and like the tide pulling back from the shore, strip it all back to reveal secrets previously closely guarded. Tei Shi is so fresh to this that she played her first ever shows at CMJ just a couple of months back. Live—once she layers all her vocal loops—she tends to sing with her eyes closed, just occasionally sneaking a peek at an audience who can't take their eyes off her.
- - -
Chela – "Romanticise"
I like to dance around my apartment to this by myself and when Chela moves from Australia to NYC she's definitely going to become my friend and we're going to go out dancing and it's going to be THE BEST TIME EVER.
- - -
Big Deal – "Dream Machines"
This LDN-based, Anglo-American, boy-girl duo appeals to the I-really-started-feeling-EMOTIONS-in-the-90s-when-I-used-to-light-incense-and-practice-the-solo-for-"Hummer"-until-my-fingertips-callused-over part of me.
- - -
Oh Land – "Renaissance Girls"
Denmark's Nanna Øland Fabricius swan dived back into the fray with this Dave Sitek-produced single, a whirling dervish of a song, that captures the push and pull of modern womanhood (Gah! Terrible phrase!). Exhausting; exhilarating.
- - -
Erik Hassle – "Talk About It"
I'm about as surprised about this as you are. I haven't thought about Erik Hassle in years. I wasn't remotely into the Swedish singer's previous output (circa 2009), but this song is so sexy and Prince-y and all about a combustible chemistry you can't and shouldn't sully with words. A relationship which will inevitably end in total DISASTER. Cool.
- - -
Thumpers – "Unkinder (A Tougher Love)"
Thumpers signed to Sub Pop a few months back which is basically a dream come true for any musician reared on grunge, as this London-based duo were. But unlike many bands around right now, Thumpers bear no hallmarks from this era and instead make a clattering, cathartic, joyful swoosh of sound.
- - -
Alex Winston – "Vultures 101"
Alex surveys a charred, post-relationship landscape, delivering lines like "In a sea of motherfuckers, man, you were no salvation, face it," with clearheaded, flinty cool. Reproach for abandonment is heavy in each line, but the recognition of her own fallibility—"We could have done better/We should've done better"—makes this record devastating.

BEST SEVEN VIDEOS
Cloud Control – "Dojo Rising"
This video and song rules because of…
1. The way the little Bolivian girl emotes so hard when she lip-syncs.
2. The little Bolivian girl's relentless pursuit of the bad, bad clown who fucked up her party.
3. The really slow kid-scooter chase.
4. The ripple on the snare during the chorus.
5. The disconsolately dreamy way Alister Wright sings: "Just wanna get, get, get lit/Then I'm gonna break your heart/Should've probably told you from the start/But I'm lazy."
- - -

My Panda Shall Fly and Adventure Elephant – "Opening Brace"
Uh. Just everything about this video. The subtitles, the threads, My Panda Shall Fly—that's Suren Seneviratne to his mom—standing deadpan and naked in the shower. Oh and that moment at 1.48 when MPSF tries to touch his "wife" Veronika, which reminds me of my favorite ever movie, The Graduate, when Benjamin tries to touch Mrs. Robinson's boob (fast-forward to 1.45).
- - -
FKA Twigs – "Water Me"
This video is all about having a stare-off with FKA Twigs, whose eyeballs are black as tar, and enlarged and impenetrable like Pluto, and when you inevitably blink she will steal your soul and eat it as a mid-afternoon snack and you will like it.
- - -
Dillon Francis – "Without You" ft T.E.E.D.
The only thing that stops this from being a super cheesy dance tune is Orlando a.k.a Totally Enormous Extinct Dinosaur's nifty ability to make melodies sound sad but simultaneously content—which is the perfect complement to a song that celebrates a break up as liberating for both individuals. The video, on the other hand, explores the flip of the split coin—the bit where you toss and turn and feel mourn-y and moon-y and lost. Plus it features the most inventive use of t-shirts ever. For real.
- - -
Cat Power – "Manhattan"
Cat Power dancing down the train platform, Cat Power jamming with a Union Square busker, Cat Power with the sun flaring through her bleach-fried crop, Cat Power posing with the "What Time Is It? Showtime!" kids who flip and swing through subway cars, Cat Power at Max Fish dotting on a beauty spot, Cat Power cruising around NYC on the top of a doubledecker bus, Cat Power in her initial-emblazoned jacket looking cool as fuck.
- - -
Wampire – "The Hearse"
It's still one of the worst band names I've ever heard, but Wampire turned it out with this 80s, soft focus noir. Stylistically on-point, it's like a Guy Bourdin still in motion and centers around a psychotic photographer with a penchant for murdering his models and the hapless new victim caught in his lens.
- - -
Beach House – "Wishes"
The action appears to take place at some kind of pep rally-meets-half-time-performance-cum-mini-Olympics where everyone's dressed in a sheeny polyester blends of pastel with a distinctly Napoleon Dynamite-sartorial lean. There's a beautiful moment when the crowd roars as athletes tear off their stripper-pant-like tracksuits, as if this is a sport itself, the main event. This video breaths life into Beach House's majestic sonic sprawl—which although lovely—has remained remarkably static in recent years. And at the video's center is actor Ray Wise earnestly lip-syncing on top of a white pony. The fact that Ray Wise, a.k.a. Leyland Palmer, a.k.a. Laura Palmer's creepy father from Twin Peaks, is in this video at all makes it a triumph.
HONORARY MENTION AND BIG LOVE FOR…
SZA – " Ice Moon"
In 2013 I spent a lot of time with this song and subsequently this video. Around May, I was so excited by SZA's second EP, S, I lured her into the Noisey office with the hopes of helping her in some way make a video for any song off said EP. The result, after many months, was "Ice Moon," a slo-mo, ethereal vision with SZA rolling—as she always does—in boxers, a jersey tee, and a pair of Cons. Additionally, she treated me to what she calls "the most extensive most honest interview I've ever given." Thanks SZA, thanks Top Dawg Entertainment, we had a time.
- - -
BEST TEXT I RECEIVED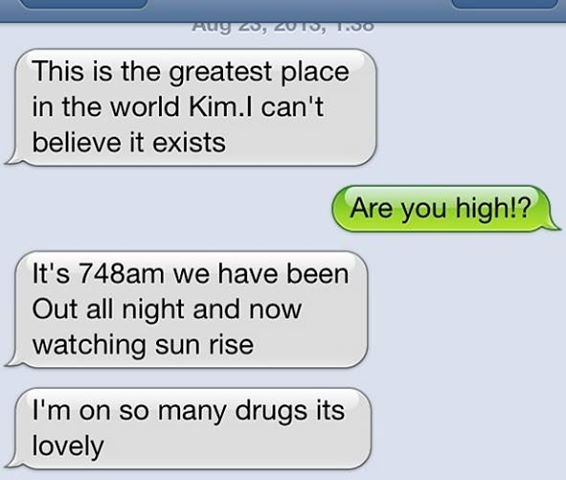 BEST THING I FOUND IN MY DAD'S BASEMENT - AN APOLOGY FOR STREAKING DURING GRADUATION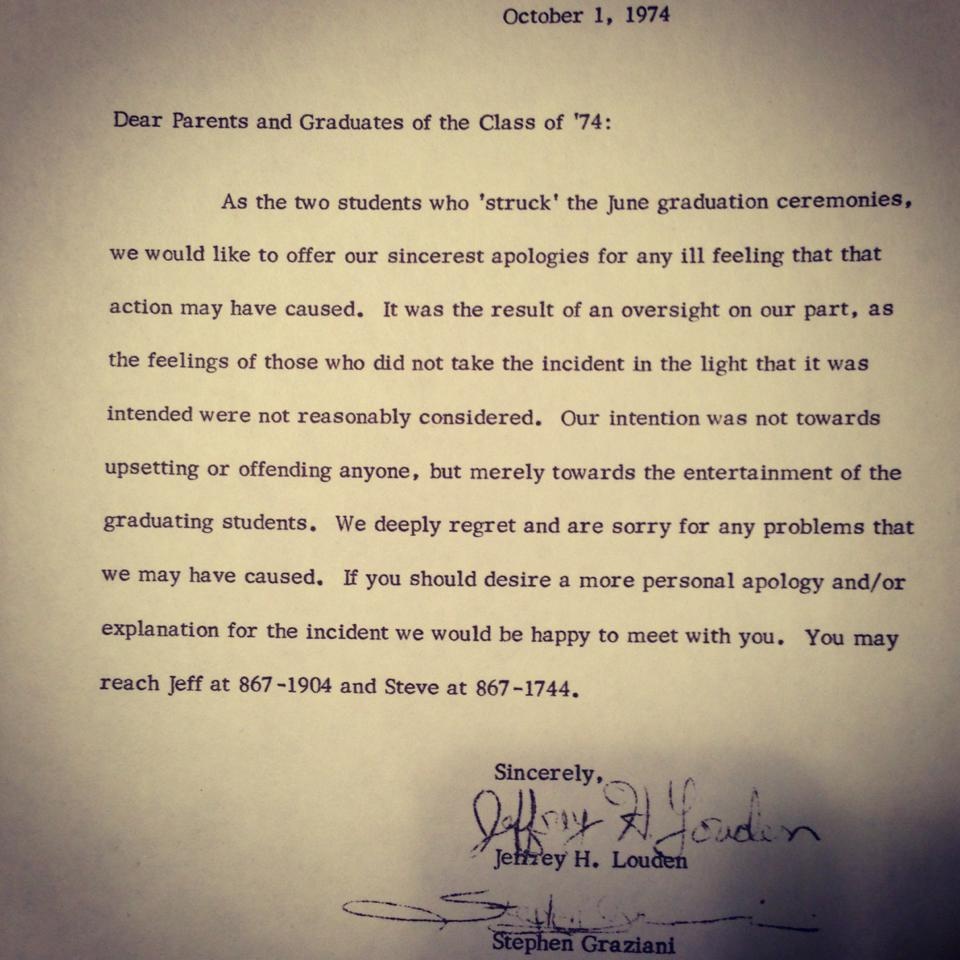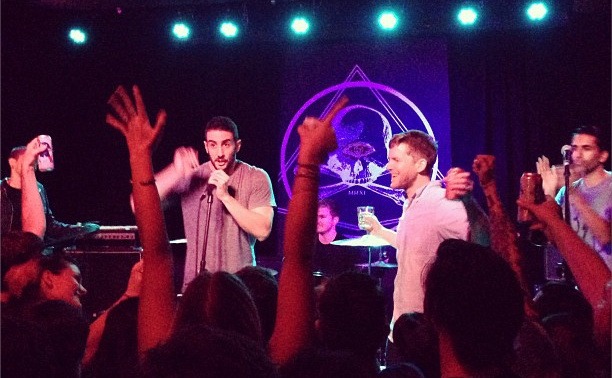 BEST TIME I GOT REALLY SWEATY FROM JUMPING UP AND DOWN


Dan Ozzi onstage with Saves the Day at St. Vitus.

Thank you fellow Noisey Ed, Dan Ozzi, for somehow luring Saves the Day to BK to play Through Being Cool, in full, and then take requests. I'm happy I didn't get kicked in the face, but I liked that this nearly happened half a dozen times and that I could shout "HEART IS ON THE FLOOR/ WHY DON'T YOU STEP ON IT," alongside 220 lucky, lucky fans.
BEST THING I RECEIVED IN THE MAIL OUT OF NOWHERE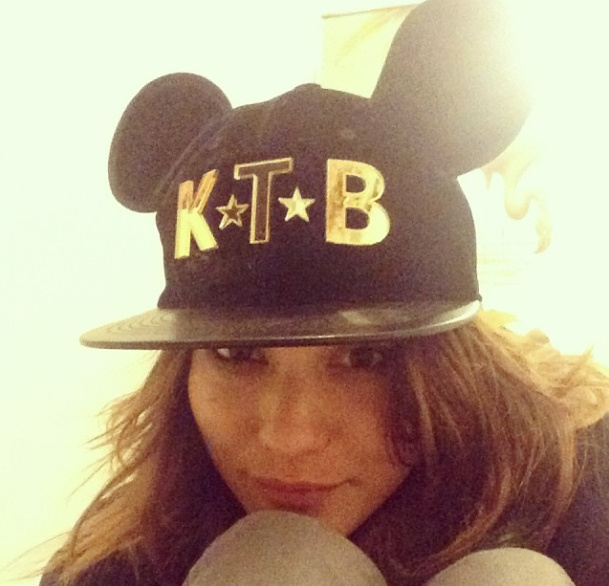 Thank you MODU!
BEST T-SHIRT COLLECTION OF 2013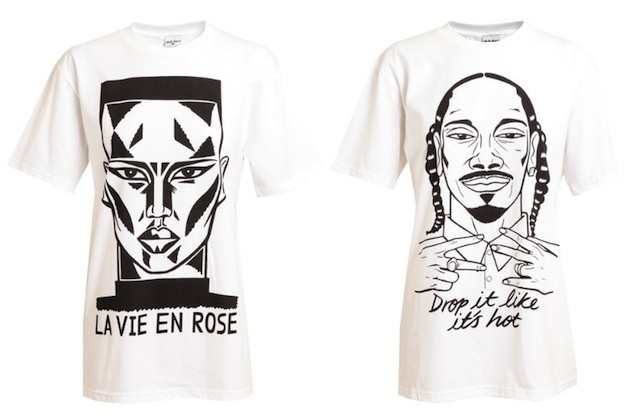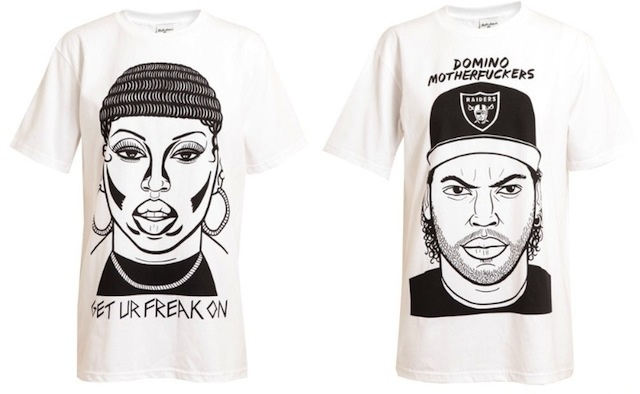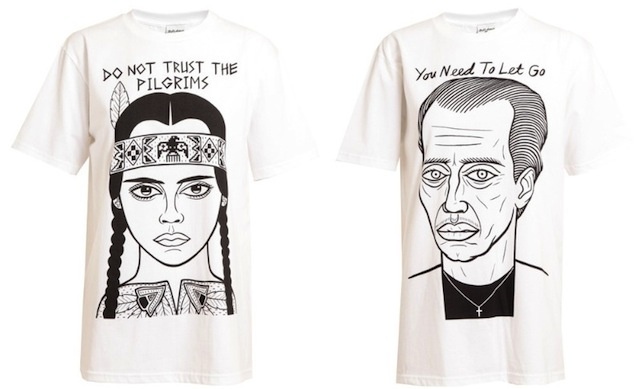 I pretty much have every t-shirt or poster Ted has ever sketched out because they're that great. Get them at tedsdraws.com
Kim is Noisey's Style Editor and she's on Twitter – @theKTB.