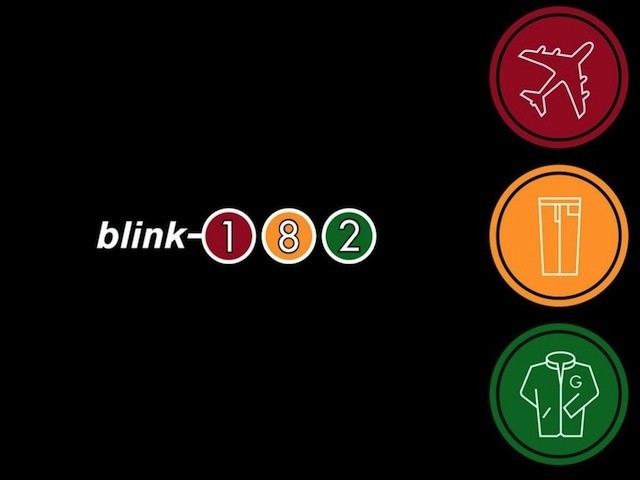 I was hoping that listening to this record after 12 years of avoidance would age it like a truffle rustled from the fertile soil of Montferrat by pigs bred solely for this purpose. Unfortunately the experience was more like spraying André Sparkling...
SAVAGES
POLYPHONIC SPREE
PHARMAKON
SMALL BLACK
ACEYALONE
Leanin' on Slick

Decon
This purports to be rap for adults, which is pretty much the worst thing I can imagine. Aceyalone is famous for doing lots of important things for West Coast underground hip-hop and for having one of his songs stripped of its vocals and stolen for
Mad Men's
theme song. None of these tracks could serve as a theme to anything because very few things these days are as hokey and terrible as
Leanin' on Slick
, which is to say, Cee Lo Green is also on this.
JIMMY JOHN
RITTZ
The Life and Times of Jonny Valiant

Strange Music
If you don't know Rittz, he's a pudgy white dude with Sideshow Bob hair who hangs out with Yelawolf and is signed to Tech N9ne's label. None of that is pejorative. More importantly, you
should
know who Rittz is because he's like a weird, white, one-man Bone Thugs who does not give a handful of butt mud about what you or your friends think. Sure, some of this is way too earnest, and there's probably one dramatic guitar solo too many over a dubstep drop, but if you dig rap that makes you want to build your own private meth lab in the sun, you'll be headed Rittz's way.
JAYYYYYYY LENO
PUSHA T
My Name Is My Name

G.O.O.D. Music/Def Jam
I really miss hiding earbuds up my sleeves in ninth grade, bumping
Hell Hath No Fury
like I wasn't wearing zip-off pants and a visor in Latin class. Clipse filled my boring life with unpronounceable brands, technical crack terminology, and doughnuts of ruthless violence, lightly glazed with a hint of moral ambiguity. When Malice and Pusha T split for God and G.O.O.D. respectively, I was a little bummed, and perhaps overly critical of Pusha's solo mixtapes. This record is a welcome relief. It finds him undeniably in the zone. Six years ago, the Neptunes and Clipse taught me the meaning of
stunting
. Now, spurred by the kind of production only Kanye can afford, Pusha's offering a higher education on the subject of being an attention-grabbing motherfucker.
EZRA "URBAN/TOP 40" MARCUS
BATHS
Obsidian

Anticon
Listen up, Baths dude. Your lyrics sound like Robert Smith's seventh-grade diary. "Where is God when you hate him most?" She's probably stabbing herself in her God-dick for boning the earth's vagina and creating your species. (What, you didn't know the Almighty is a hermaphrodite?) Are you sure you want to be asking her questions like that? Because the truth is that she's probably just avoiding you, wishing she could snag the instrumentals from this album—the ones that don't involve you scat-singing—and sell that shit on eBay for a bag of weed.
TONY BARMAN
SKINNY PUPPY
Weapon

Metropolis
Seriously, don't be a dick. These guys have been emanating aggressive, politically charged electro-industrial for longer than you've been alive, so stop getting all self-conscious before you track down a local theater kid to swirly. Some advice for those who have trouble getting into this sort of groove: picture a troupe of bloodied, pouty-faced cyborgs frantically battling tuxedoed sentinels on the edge of a wire-frame skyscraper. Put simply, Skinny Puppy's digital dystopia is becoming an analog reality. Nothing left to do but dance your jockstrap off, jock!
NGC2770  
TRICKY
False Idols

!K7
This is music for angry sex. Like, tying people up and yelling weird stuff at them and ball gags and furry tails and intense stares and crawling ominously toward something resembling or containing a human body for terrible reasons. New Tricky is old, but this album sounds like old Tricky, as in the good Tricky, when Tricky was young. This is totally unembarrassing, a verb and/or adjective I made up defined as "reversing embarrassment." You should try it sometime.It's fun.
JIM SCARY
30 SECONDS TO MARS
Love Lust Faith + Dreams

Virgin/EMI
Last month, someone in digital marketing tried to "intro" me to a flack on 30 Seconds to Mars's PR team. He wanted to discuss "potential opps." In other words, VICE is looking for some bright and fresh faces in our marketing department. Résumés can be sent to careers@vice.com.
BENJAMIN SHAPIRO, ESQ. ET AL.
SAVAGES
Silence Yourself

Matador/Pop Noire
Savages is the band equivalent to that pair of emergency Urban Outfitters jeans you bought after an unfortunate tahini incident that left you with a conspicuous stain on the ol' crotchola. When anyone asks you about them, you're like, "Oh, these? Yeah, I only bought them 'cause I had to. Did you know Urban Outfitters supports Monsanto, though?" Then you still wear them because, fuck it, they're super comfortable and make your butt look fly.
SASHA "NAOMI KLEIN" HECHT
BLINK-182
Take Off Your Pants and Jacket (Deluxe Edition)

ShopRadioCast
A few weeks back, alcohol told my brain it'd be funny to make this Album of the Month, and right now I'm all about reevaluating shit I used to hate and realizing what an idiot I was. (To put things into perspective, I used to hate Nirvana.) Anyway, I was hoping that listening to this record after 12 years of avoidance would age it like a truffle rustled from the fertile soil of Montferrat by pigs bred solely for this purpose. Unfortunately the experience was more like spraying André Sparkling Strawberry on a pile of burning hair.
BENJAMIN SHAPIRO
MAJICAL CLOUDZ
Impersonator

Matador
If 2011 was the year of the Joy Division tee, then 2012 was the year of the Joy Division tat, and 2013 is the year of the Joy Division frontman, which I'm fine with when it comes to Majical Cloudz because they make the inside of my head feel like a Sofia Coppola movie (and not the shitty one with Dakota Fanning's sister). These guys have been plugging away, playing shows in basements, warehouses, and bodega backrooms up in the Great Northern Ice Box for a few years now, and they deserve all the recognition they're getting, if only for finally realizing that †¥¶¡πg l¡k∑ †h¡§ ¡§ ∆ ¶∆¡π ¡π †h∑ ƒu¢k¡πg ∆§§.
CLAIRE DOUCHER
SURVIVAL
S/T

Thrill Jockey
When he's not busy making proggy black metal with his other band, Liturgy, Hunter Hunt-Hendrix (son of Helen and Jimi, for all you flower children out there) is making blackish prog rock with his new project, Survival, and—
hey, Joe
—let me just tell you, I'm
mad about
this album. Hunt-Hendrix, along with bandmates Greg Smith and Jeff Bobula, expertly revives first-wave math rock with the added punch of hardcore gravitas, and it's
got me floating
, got it? I would almost even go so far as to say it's
as good as it gets
! I know
what women
(and men, sometimes)
want
, and it's more spasmodic rhythms and unpredictable melodic narratives from this Brooklyn trio.
Are you experienced
, yet? I'm just trying to
pay it forward
and bask in the
rays of the new rising sun
.
SUE SORRY
DEERHUNTER
Monomania

4AD
I once saw a show where a guy in the band was making fun of Deerhunter. He mockingly said, "Hey, we're Deerhunter! Check out our cool pedals!" But you know what? Deerhunter has some cool fucking pedals, so shut up and go to the jazz club already. Since when is having cool pedals a reason to hate a band? The implication is that anyone with cool pedals could sound like Deerhunter, but Blue Man Group has cool pedals, and
Monomania
only sometimes sounds like Blue Man Group. Other times it sounds like Lou Reed blowing his transvestite ultimate lover of all time through a Playskool bullhorn, while Mick Rock takes photos of the entire thing, and I am A-OH-FUCKING-KAY with that.
JFGAY
THE NATIONAL
Trouble Will Find Me

4AD
When is Father's Day? Shit. I always forget. I don't want to tell my daughter what to get me, but that new compact disc by the National would be perfect to pop into the Highlander (limited-edition midnight slate, and had to drive all the way to Philly to get it with heated seats). I've got a handful of Match.com dates lined up all the way to Sin City, and if she buys me it, I'll be able to drive around these fine, unassuming 36–48-year-old women I meet each and every week and play this "CD my daughter just got me" to "see what it sounds like." Then, all casual, I'll drop in, "Did I mention that my daughter works at a hip youth-media company in Brooklyn with a show on HBO?" Then I'm going to get fucking laid.
Y. R. DADDY  
VAMPIRE WEEKEND
Modern Vampires of the City

XL
Taking a page out of the
Mitt Romney Guide to Indie Rock
(a future
New York Times
bestseller), the Young Republicans Club has done it once again with another sterile-sounding album made out of genetically modified cauliflower and goose-liver-pâté farts. Here is where I would embed that clip of George W. Bush attempting to "get down" with African dancers at a malaria-awareness event, but I guess this flimsy paper stuff is made by Apple and doesn't support Flash or some bullshit like that.
GIRL REPORTER
JOHN GRANT
Pale Green Ghost

Bella Union
Ugh, you know that moral dilemma when you really hate someone's second record, but then you do internet research and find out that he or she grew up in an extremely homophobic environment and suffered through addiction and then, out of something resembling pity, you convince yourself you actually
enjoy
it? Then you're all face-palming and pissed off, catching glimpses of your dejected reflection in the laptop screen and feeling like a jerk for thinking John Grant's new record
Pale Green Ghosts
sounds like Smog and the Magnetic Fields giving each other HJs on a rainbow.
LLLLINDSEYYYLLLEONARDDD
WAMPIRE
Curiosity

Polyvinyl
This record is sure to put a little happy under your skeleton-screen-printed hoodie. There's something so comforting about it, like popping a boner at church, while watching the choir girls sing. Somehow, Wampire sounds like every good moment of New York's early-00s breakout bands, with just enough cute drum-pad electronica and Twin Reverb vibes to make me aroused every so often.
LEONARD LINDSEY
VÅR
No One Dances Quite Like My Brothers

Sacred Bones
At times, this record's innovative, slow-moving morass of thick industrial atmosphere just makes me want to listen to more innovative, slow-moving morasses. Other times, these Danish tots and all their spooky-boogie brothers are totally good enough on their own.
MORE ASSES
THE POLYPHONIC SPREE
Yes, It's True

Good
In the introduction to his Kickstarter-campaign video (I am SO sick of starting music reviews with this sentence), Tim DeLaughter explains, "Polyphonic Spree was born out of a personal vision of a sound in my head that I had to make real." Whatever that sound was, it compelled him to develop a cult so violently repugnant that it makes plunging knives into Sharon Tate's pregnant belly over and over and over seem like a victimless crime.
ROMAN SLOWMANKSI  
DIRTY BEACHES
Drifters/Love Is the Devil

Zoo Music
Fuck singles: 2013 is the year of the double album. If you liked Alex Zhang Hungtai's recent record
Badlands
, then pick this one up too. If
Badlands
was a gaggle of greasers trapped in the echoing carburetor of a '57 Chevy, then
Drifters
is that Chevy logging its 248,000th mile on the freeway in 1983, and
Love Is the Devil
is it being compacted at a scrapyard in 2007. If
Badlands
took your aunt to Lovers Lane to park in the dark, then
Drifters
brought her to a divey disco instead, and
Love Is the Devil
wouldn't have had the guts to take her out at all. If
Badlands
were a fluorescent tube light, then
Drifters 
is an early-model, off-color LED, and
Love Is the Devil
is a dimmed bulb humming on its lowest wattage. Whatever. This double album is really good, and Alex Zhang Hungtai rules.
WURM IMP
SMALL BLACK
Limits of Desire

Jagjaguwar
Although I'm a tiny little baby inside a teenager's womb who's too young to remember chillwave personally, my friend's older brother and one of his golfing buddies are always sipping mai tais by the hotel Jacuzzi and talking wistfully about those hazy, nostalgic ice-cold wavy days of yore. In particular they were into this band called Small Black—one of the few in the "movement" (seriously, it's in the liner notes) to brandish the genre's tag with pride, even going so far as to print it alongside a hashtag (#tag) at the bottom of all their tote bags, which are then attached to a tag with a separate hashtag (#bag… lying about all of this, BTW). And now the almighty Black is back with a reunion tour and comeback album! Unfortunately after getting hyped up over all the tags and bags, I have to report that these guys are really showing their age.
JAYDEN LOGAN MASON IX
G&D (GEORGIA ANNE MULDROW AND DUDLEY PERKINS)
The Lighthouse

SomeOthaShip Connect
Who cares about the R&B resurgence, honestly? Neo-funk is where it's at this season, and Georgia Anne Muldrow and Dudley Perkins are here to blow your mind out through your sphincter. But hold on to your butts: they're a married couple hailing from Los Angeles. How
wacky
is that? This album sounds as if one of the more abstract P-Funk records were helmed by Madlib. It's actually a pretty good entry point for these two, because unlike Dudley's other records, it isn't required to be absolutely stoned out of your gourd to enjoy it, and unlike lots of Georgia's music, it isn't enhanced by DMT. Turn up, tune in, drop out, and just drop it.
BILL "GEORGE" CLINTON
NEON NEON
Praxis Makes Perfect

Lex
Let's say for the sake of argument that you're really into Super Furry Animals. And that movie
Drive
. Maybe you even have fond recollections of Boom Bip from back when you tried to get into more "challenging" hip-hop. To you, this Neon Neon duo must sound pretty rad. They even make concept albums (!), and although the last one was
actually
about John DeLorean, this one is about radical Italian publisher Giangiacomo Feltrinelli. Haven't heard of him? Probably not, so here's what you do: avoid this boring waste of precious studio time, Wikipedia Feltrinelli, illegally download Visconti's
The Leopard
, while making yourself a sandwich because you deserve it!
NEON NATIVE AMERICAN
THE-DREAM
IV play

Radio Killa/Def Jam
This album is incredible. Illustrious. Illuminati level. Four-on-the-Floor, meet DJ Screw. Beyoncé, we'd like to introduce you to Lee "Scratch" Perry. The-Dream, here's our good friend, reverse-drumbeat sound. The-Dream is Terius Youngdell Nash, and the point of Terius Youngdell Nash is he's a try-hard, but a try-hard in the best possible way. The bass on this is so intense that it will give you a headache. Synth lines cascade like your ex-girlfriend's tears when you dumped her. There are so many songs about fucking. One of them is just called "Pussy." If you conceive a baby to this album, your offspring is guaranteed to come out 10 percent more charismatic, intelligent, and straight-up attractive than it would have otherwise. Seriously, there's a sticker that says so on the cover.
THE-DREW
COCOROSIE
Tales of a Grass Widow

City Slang
Coco. Rosie. Have a seat, you two. There's something I've been meaning to talk to you about. No, it's not the smell; I know you're on a crustacean-and-kale colon cleanse, you've told me a million times already. This is about your new album. Spoken-word pseudoraps? Beatboxing? Rosie, you're still doing that psychotic demonic-baby-voice thing? I thought we went over this! "Don't sign CocoRosie to City Slang," they told me. "They're not even
good
weird. They're just
weird
weird." Look, I took a big chance on you guys, and I really didn't want things to go this way, but you've left me no choice—I'm going to need you to hand over your City Slang corporate Etsy credit card. And your corporate CSA membership pass. And your corporate vegan-certified pleather flog-and-harness set. Oh, you busked for those? Well, then you can keep them, I guess.
HALEY TRILLIAMS
DEAN BLUNT
The Redeemer

Hippos in Tanks/World Music
People like Hype Williams, Dean Blunt, and Inga Copeland make music the way other people clean sinks: tossing cultural scraps into a garbage disposal and emerging with a mess of ambient noise, film samples, gunshots, and smeary electro-dub. They typically keep the presence of the artist at a distance, but Blunt's solo work has been teasing an approach toward greater clarity for a while now.
The Redeemer
is like listening to the unsolicited life story of a stranger on the subway—raw, vulnerable, potentially unhinged, yet by the end of the ride, you've somehow given him your number and a hickey.
XXX_MUSICISMYLIFE69_XXX@HOTMAIL.NET
BEN VIDA & GREG DAVIS
Working Models

Los Discos Enfantasmes 
This record is like that awesome deprivation-tank movie
Altered States
in that it takes listeners through the history of humanity. A village of people gathered around a river with clanking containers gives way to mixed herds of humans and animals wearing vibrant, flowing scarves walking in procession. Corkscrews of sound with infinite distance subtly announce themselves and lead us half blind down hallways with pipes dripping digital grease, where mice and rats and green-screen cockroaches threaten attack, but before they can get us, we are whisked away on cold, steel space orbs. Take it from me: this
rules
and will turn you into a drugged-out ape.
DUKUS P. TEKUM
PHARMAKON
Abandon

Sacred Bones
I once read an article about an emerging sexual fetish known as
edgeplay
, which is essentially equivalent to your standard BDSM tomfoolery after butt-chugging a beer bong of Everclear—no safe words, no limits, no mercy.
I'm no prude
, I remember thinking,
but this seems wildly irresponsible. Why would someone put themselves in such an obviously dangerous situation without a safeguard in sight?
Are you really going to risk your life for an orgasm? All that being said, I think I get it now. Margaret, call me.
SASHA HECHT