In the mid 90s, lots of dickheads used to scream: "DJs are the new rock stars!" You'd see it plastered across a glossy mag with a picture of some Dutch bloke in wraparound Oakleys and wonder, "just who is this man and what does he do?" The statement was a load of bollocks then, because although DJs made a lot of money, who knows what Sash or Dario G actually look like?
But nowadays, it's a different case. In the era of Marcus Mumford and you know, the bloke from that band, DJs probably are the closest thing we have to rock stars. Not only are they rolling in mountains of blow and free Ed Hardy produce, they're also raking in some serious cheddar. The DJ Rich List was published the other day, and looking over it, there are some names you wouldn't expect to see. Here's our guide to the men who'll make you want to trade your guitars for turntables.
30) Afrojack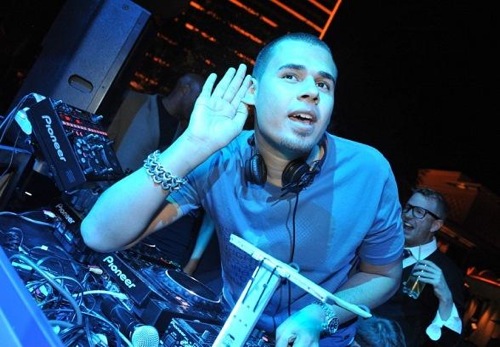 Net Worth - $2 million
Who? Hipster-ish Dutch DJ with a few big productions under his belt. Used to date Paris Hilton, which means he hasn't got long to live. Lots of people who care about that sort of thing think Diplo jacked his tunes.
Chief income: Those white girls who are into tongue-in-cheek dutty wining.
29) Markus Schulz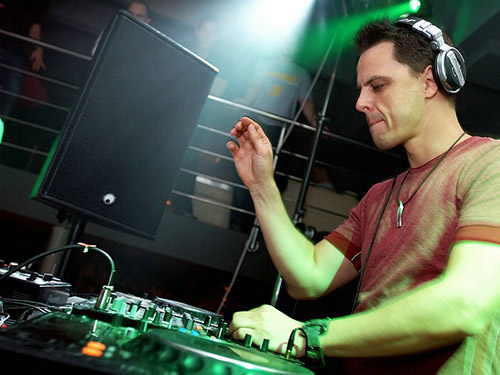 Net Worth - $2 million
Who? Two names in, and I've already had to Google a guy. He's a trance DJ, which is all you need to know. Nobody has merely a passing interest in the world of trance, either you don't get it or burnt yourself with a lighter so you'll always remember Love Parade 2001.
Chief income: Northern Europeans having "the greatest night of my life, man".
28) Darude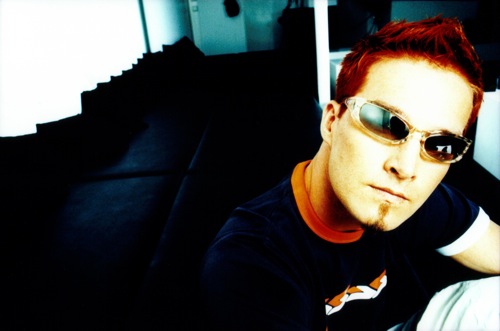 Net Worth - $2.5 million
Who? Finnish DJ behind trashy euphoria anthem "Sandstorm", he may be ginger but that probably makes him the swarthiest man in Finland.
Chief income: The millions of satellite town lads who bought the cassette of "Sandstorm" to blast out in their souped-up blue Subaru.
27) Kaskade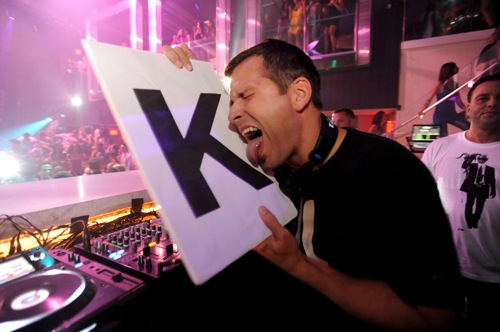 Net Worth - $2.5 million
Who? OK. I know this guy, but I had never really comprehended his popularity until now. A bit like Deadmau5. Until about four months ago I thought Deadmau5 was about as popular as, like, Crystal Castles or someone.
Chief income: The kind of Americans who want to embrace the rave culture without all skanky drugs. They get high on life, thank you very much.
26) Martin Solveig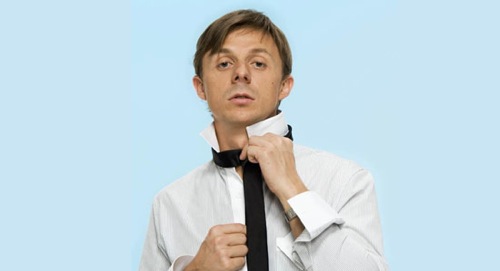 Net Worth - $3 million
Who? You'll know him from the ubiquitous "Hello", y'know, the song which they always play during the "well, there is something you can do to help" part of charity campaign videos. Cue Pudsey, Wogan and a bloke getting beans poured on his bald head.
Chief income: You know how much money is in those TV syncs? $3 million apparently.
25) Eric Prydz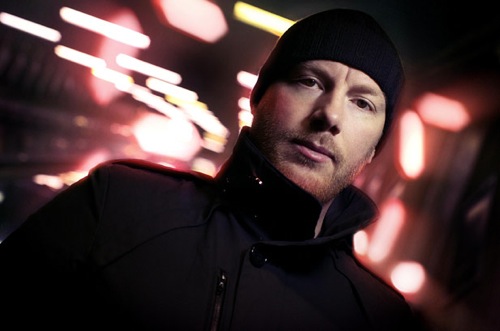 Net Worth - $4 million
Who? If there's one thing this list prove it's that you can have one mega-hit and forge a successful DJ career until the end of your days. Everyone knows "Call On Me", but really? Who's going to see this guy in 2012? You might as well go and see DJ Otzi (who unjustly doesn't feature in this list).
Chief income: Looking at his recent discography, Eric seems to be the king of the major label B-side remix. He's probably still getting mad dollar off out-of-touch music biz bods who think people still buy CD singles.
24) Swedish House Mafia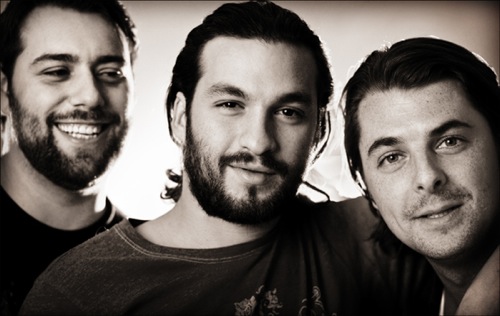 Net Worth - $4 million (each)
Who? These three guys. I'd say they're more of a posse than a mafia. Their mega hit came in the form of "One (Your Name)" which was forever immortalized through dance by the 2010 Dutch football team.
Chief income: Enormous fucking shows! How many people on Earth wanna go see these three tools? Like 80% apparently!
23) Gareth Emery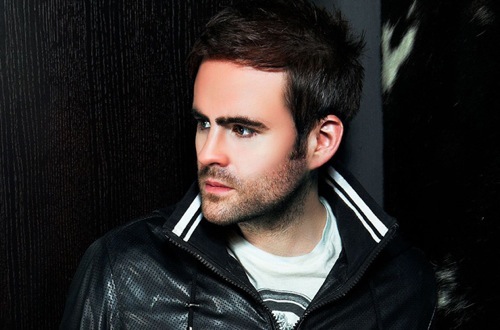 Net Worth - $5 million
Who? Oh hi there Mr. Google, I was wondering if you could help me? Apparently there's a DJ called Gareth who's worth five million dollars, yeah, weird I know. Oh wait; he's a trance DJ? Say no more.
Chief income: Who the fuck do you think? People on pills.
22) Avicii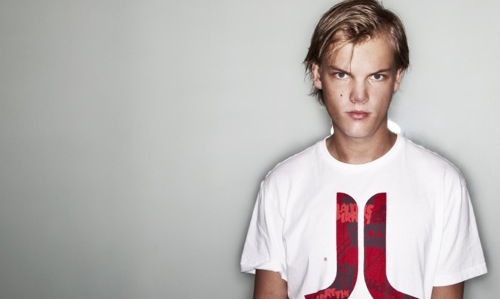 Net Worth - $6 million
Who? One of those guys whose name you've probably seen next to a hundred million YouTube hits and assumed he's a dubstep producer or comedian who does a decent Morgan Freeman impression. But he isn't, he's actually a DJ/producer with a kind of by numbers (but horribly catchy) house sound. Name makes him sound like a Roman god, but is actually Swedish.
Chief income: I dunno, do YouTube hits translate into real world money? Evidently they must.
21) Skrillex
Net Worth - $8 million
Who? God, why are you reading this site if you don't know who Skrillex is? For the Amish amongst you, he's a Grammy award winning dubstep producer and scourge of people from Britsol who're obsessed with 'real dubstep'.
Chief income: Your younger sibling's friends.
20) ATB aka Andre Tanneberger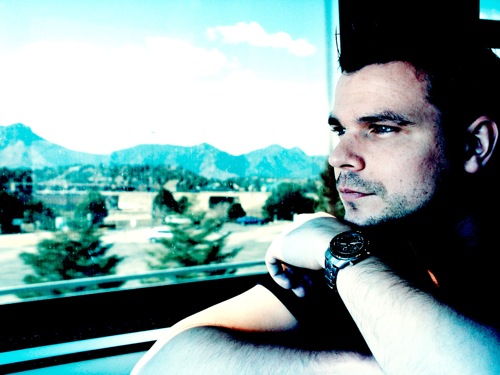 Net Worth - $8 million
Who? Hold on, the guy who made the novelty Ibiza hit "9pm Til I Come", a song which I usually have turned off by more sober people than me at house parties, is worth more than Skrillex and Afrojack? Jesus, in terms of superstars living on past glory, dance music gives classic rock a run for its money.
Chief income: Andre seems to be on the Ibiza heritage circuit, dudes in pink Argyle & Lyle polo shirts waiting for him to drop the big hit.
21) Calvin Harris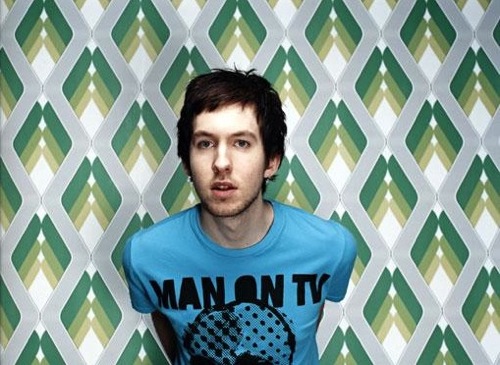 Net Worth - $10 million
Who? Even my mum knows this guy, he's the modern day Pete Waterman. The unassuming studio wizard knocking out songs with pop artists with one eye on the charts and another on the dancefloor. They might all sound a bit similar, but my god, they sound good on speakers. King of the synth-break.
Chief income: Pretty much anyone that's listened to the radio in the last ten years.
18) Deadmau5
Net Worth - $12 million
Who? Wasn't sure about his anti-drug stance after Madonna named her album MDNA. Fair enough if you don't take drugs Big Guy, but face it, drugs paved the way for you to get on this list. It would be like Henry Rollins saying he didn't like fighting or Tom Waits saying he didn't like drinking.
Chief income: Straight-edge ravers? Is that a thing? If so, congratulations on being my exact opposite.
17) Benny Benassi
Net Worth - $14 million
Who? Italian tech-house DJ who deserves to be this high on the list if only for making Chris Brown bearable with the brilliant "Beautiful People". Throw in the fact that he also made "Push me, and zen just toch me, teel I can get my, sateesfaction" and you're wondering why he isn't higher.
Chief income: God knows how much Chris Breezy paid him for that "Beautiful People" production, but it must have been a sizeable chunk of his net worth.
16) Carl Cox
Net Worth - $15 million
Who? The nice guy of techno, Carl's been in the game for a long time and has the accolade of being one of the few DJs who plays with three turntables. Which kind of makes him the Jimmy Page of the genre when it comes to superfluous instrument add-ons.
Chief income: Stick around in this game long enough, and you'll be a festival headliner soon enough. It's the Foo Fighters effect.
15) The Chemical Brothers
Net Worth - $15 million
Who? Even my nan knows these guys, let alone my mum. They might look like Electronic Exchange employees, but they're still icons of their genre (which is late 90s coke-core).
Chief income: "Heyyy boy, heeeyyy girl. Superstar DJs! Here we go!" Nuff said. Fucking great.
14) Ferry Corsten
Net Worth - $18 million
Who? We've got to that stage in the list where there's trance DJs I've actually heard of. A friend of mine described him as "the worst offender of the white linen trance crowd" which I think is about the measure of him. He's probably most famous for his remix of Tiesto's "Adagio For Strings", which was in turn a minor hit for a little-known American producer called Samuel Barber. Who doesn't seem to feature in this year's Rich List.
Chief income: Drunk and/or stupid/broke people who think he's Tiesto.
13) Steve Aoki
Net Worth - $20 million
Who? The question is not who is Steve Aoki, but rather, what is Steve Aoki? He's very much the Sean "Puffy" Coombs of DJing, a man whose talent lies not in actual talent, but self-publicity and an impressive lack of shame. He's the LA Vicodin and gak crowd's favorite DJ, dropping electro tunes everybody in Europe went off to in 2007 to Lindsay Lohan and girls who were in one American Pie film.
Chief income: Small town people with the mistaken belief that going to one of his shows will somehow make them more glamorous.
12) Fatboy Slim
Net Worth - $22 million
Who? The guy next door who soundtracked the post-New Labour era with his sample heavy big beat anthems. Norman's sound might be about as fashionable as pedal pushers in the dark and moody Boiler Room-era, but if there's anything that this list has proved thus far, it's that dance music fans stand firm against the gusty winds of "cool".
Chief income: Home Counties English teachers desperate to relive their youth by taking their first pill in 10 years and watching him play "Gangsta' Trippin'" at Glastonbury.
11) David Guetta
Net Worth - $25 million
Who? We're firmly in household-name territory as we head towards the epic drop that is the Top Ten. Guetta is the go-to-man for any American artist who needs a pan-continent summer hit, there's something inherently "global" about his music. It sounds like it could be played in any shit bar anywhere in the world. Looks like Spurs and Croatia midfielder, Luka Modric.
Chief income: Ever been on holiday?
10) Moby
Net Worth - $28 million
Who? Another 90s relic from the time when people actually bought albums. Moby might be a by-word for Cold Feet era dinner party bourgeois shite, but evidently someone's still paying for his tofu addiction.
Chief income: Your mum's mates.
9) Daft Punk
Net Worth - $30 million
Who? Look, they may have been around forever, but they're amazing and still a massive draw. This is partly down to their live show, and not their movie soundtracks, which sound like bad arcade game music, and not in a good way. Reddit types love them now.
Chief income: Cross section really, everyone from drunk Australians, to Kanye sunglass wearing douchebags, to the coolest people you'll ever meet.
8) Pete Tong
Net Worth - $30 million
Who? A man so rich he paid off some Cockneys to name some rhyming slang after him. Another icon of his genre, the man who invented Ibiza and for years had the Radio One show that meant I knew it was time to go to bed.
Chief income: Yeah, I dunno, more people on pills I guess. It's a big market.
7) Judge Jules
Net Worth - $40 million
Who? A Radio One colleague of Pete Tong's, Judge Julius O'Riordan doesn't seem like a man who'd do much with 40 mil in the bank. What would he buy? More pairs of prescription clear-lens shades? Bribe an actual judge to let him preside over a murder trial one day? Wealth is wasted on guys like him.
Chief income: I don't know how much talking head appearances on documentaries about rave culture pay, but he sure does do a lot of those.
6) Sasha (DJ)
Net Worth - $40 million
Who? What, Sasha and Sash! are two different artists? WTF? Listening to Sasha...he sucks. He doesn't even play songs as good as "Encore Un Fois" or "Ecuador" let alone produce them. Again, there's no justice in this business.
Chief income: I can only assume it's people who like me have mistaken him for Sash! (the exclamation mark is in the name, I'm not that aggrieved about it) and have been confronted with tedious progressive house rather than the anthemic ethnic euro-trance they so dearly wanted.
5) Armin Van Buuren
Net Worth - $40 million
Who? Another travesty! Armin Van Buuren makes it to number five, but Armand Van Helden is shopping in the reduced section? Van Helden has been at the forefront of about five genres, and Van Buuren has stuck firmly to the trance format. Where's he from you ask? With a name and a profession like that he couldn't be anything else but Dutch.
Chief income: Dutch bros.
4) John Digweed
Net Worth - $45 million
Who? Here's a curveball for you. John Digweed is Sasha's long-term DJ partner (Sasha & Digweed sounds like a landscape gardening firm doesn't it?) and he is very, very rich. I wonder if that extra five mil causes any friction between the lads?
Chief income: Well, nobody is ever going to mistake a name like that for anyone else (unless they thought they were going to see his champion Clay Pigeon shooter brother) so evidently Mr. John Digweed does have his admirers. Of which I am not one.
3) Paul van Dyk
Net Worth - $50 million
Who? At first I was all like "Oh shit yeah, that's the guy who did that song about castles in the sky, he's cool." Now I'm all like "Yeah, listening to his most popular song on Spotify I do know this one, but it's not as good as "Castles In The Sky" which as I now know is by Ian van Dahl." Dutch names are easy to get confused.
Chief income: Exactly the same demographic as every other trance bro on here.
2) Paul Oakenfold
Net Worth - $55 million
Who? Finally, a worthy inclusion, the "Goa Trance" pioneer has been big in the game since day, even dabbling with real music (LOL) like The Beastie Boys. His finest moment came late in his career with the seminal "Starry Eyed Surprise" in which he teamed up with notorious West Coast MC Shifty Shellshock of the even more notorious Crazy Town crew. Haters hated, but it's always gonna be a classic in my book.
Chief income: Two words: Big Brother. Oakenfold composed the theme tune for the show that defined a decade, his paranoid trance masterpiece becoming forever synonymous with moments like Nasty Nick's comeuppance and Bubble hurting his leg.
1) DJ Tiesto Net Worth - $65 million
Who? Read that again, $65 million. I'm sorry to depress you, but a man who you probably wouldn't recognize if you spent a week with him DJing in your living room is worth more than all of your favorite artists put together. But what do we know about him? Well, of course he's Dutch (although he's given himself a Spanish name); he flies a private jet, performs regularly in football stadiums and is married to a model. In terms of the talent to success ratio, he makes Robbie Williams look like Daniel Johnston. Although I will concede that "Adagio For Strings" has its charms.
Chief income: You'll never meet someone who likes Tiesto, they're a kind of hidden underclass of people, the people who work in call centres and Pizza Express. They don't take drugs; the music is just so euphoric that you can see God on Smirnoff Ice alone. And that's why he's so big. It's drug music for people who don't take drugs. The genius.
Follow Clive on Twitter @thugclive