Tune in Sunday for Episode 14 of VICE on Beats 1
We speak to rising multimedia artist Awol Erizku and describe the scene at Kanye's recent '808s & Heartbreak' concert.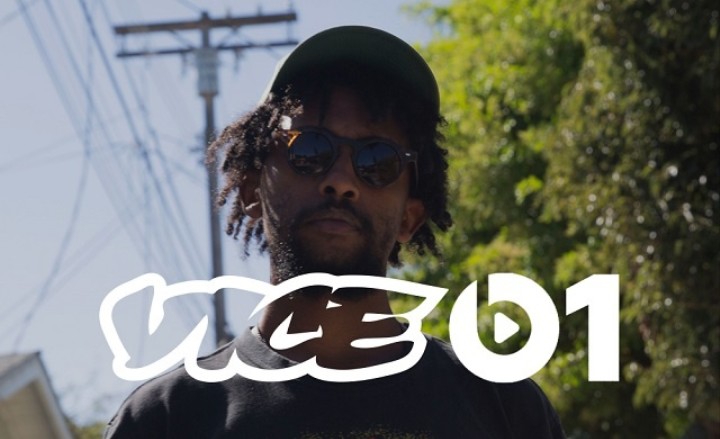 VICE's show on Apple Music's always on global radio station Beats 1 rolls into its fourteenth episode this week with a brand new episode. The latest VICE Megamix features new music from Paterson, New Jersey rap star Fetty Wap, whose world-beating singles run culminated with the release of a hit-filled self-titled album last week, chilly post-punks Protomartyr, whose excellent third album The Agent Intellect lands next week, and Ryan Adams, who's getting a lot of press this month thanks to his just-released Taylor Swift 1989 covers album.
After the mix we chat with rising Ethiopian born New York multimedia artist Awol Erizku, whose gripping work around the music and fashion worlds has spilled out over photography, sculpture, and film. His latest opus, New Flower | Images of the Reclining Venus, is a critically acclaimed photo essay depicting the plight of sex workers in Ethiopia's capital city Addis Ababa, where he was born.
To end the show, our own Eric Sundermann recounts his experience at Kanye West's Hollywood Bowl performance of his 2008 Auto-Tuned new wave album 808s & Heartbreak and discusses the album's formidable sphere of influence over a handful of choice cuts. Catch the show right here tomorrow, October 4, at 10 AM EST / 7 AM PST and again later in evening at 9 PM EST / 6 PM PST. Check out the tracklist for episode 14 below.
01 VICE Megamix
$ilkMoney - "The Fine Household (feat. Cyrax & Lord Linco)"
Protomartyr - "I Forgive You"
Ryan Adams - "All You Had to Do Was Stay"
PAM - "Karenga Aayi"
Fetty Wap - "D.A.M. (Dat's All Me)"
Merk - "Shout"
02 Awol Erizku: New Flower & Images of the Reclining Venus
Future - "I Serve the Base"
Nas - "N.Y. State of Mind"
Aster Aweke - "Badisie Ketema"
Black Sabbath - "Sweet Leaf"
03 Will We Ever Love Again: The Cold Magic of Kanye West's 808s & Heartbreak Live in Hollywood
Kanye West - "Say You Will"
Kanye West - "Robocop"
Kanye West - "Heartless"
Kanye West - "Pinocchio Story"
Stories