Listen to Allison Weiss' New Album 'New Love'
The follow-up to 2013's 'Say What You Mean' is catchy, smart, and memorable.
Allison Weiss is the rare musician who's been able to turn a bit of non-music related press into an impressive career, one that sees her grow into a better songwriter with every album. Since becoming one of the first artists to popularize the use of crowdfunding for musicians, she's relentlessly toured the world, from a stint in Europe both supporting and playing with Lou Reed, to tours with veteran punks like Tim Barry and Matt Pryor of The Get Up Kids.
New Love, her follow-up to 2013's Say What You Mean, moves her forward in more ways than one. The Georgia-raised Weiss relocated from New York to Los Angeles a few years ago, and the album's sound reflects that change of scenery, seeing her launch full-steam into making the kind of pop music she's always admired. One of her most well-known songs is a stripped-down cover of Robyn's "Call Your Girlfriend," and here, the Swedish artist's influence on Weiss is much more apparent than it's ever been, as is that of bands like Tegan and Sara and New Love producer Forrest Kline's old band Hellogoodbye.
Weiss found a way on this record to seamlessly tie the ethics that first gave her prominence (her lead single, "Golden Coast," was co-written with fellow DIY stalwart and Noisey contributor Jenny Owen Youngs) together with catchy, smart, and synth-heavy pop. The result is one of the most memorable records you'll hear all year.
New Love is out on Friday on SideOneDummy, and you can pre-order the record on iTunes here. Weiss is heading out on a full US tour in the fall with support from Mal Blum, Winter, and Kid in the Attic.
10/18 - San Francisco, CA @ Brick & Mortar Music Hall
10/20 - Portland, OR @ Analog Theater (Upstairs)
10/21 - Seattle, WA @ The Vera Project
10/23 - Boise, ID @ The Watercooler
10/24 - Salt Lake City, UT @ The Loading Dock
10/25 - Denver, CO @ Moon Room
10/27 - Kansas City, MO @ The Riot Room
10/28 - Minneapolis, MN @ The Nether Bar
10/29 - Chicago, IL @ Beat Kitchen
10/30 - Pontiac, MI @ The Pike Room at Crofoot
10/31 - Columbus, OH @ Double Happiness
11/2 - Toronto, ON @ The Drake Hotel
11/3 - Montreal, QC @ Bar La Ritz PDB
11/4 - Somerville MA @ Cuisine En Locale
11/5 - Hamden, CT @ The Space
11/6 - Philadelphia, PA @ Voltage Lounge
11/8 - New York, NY @ Mercury Lounge
11/9 - Washington, DC @ Black Cat Backstage
11/10 - Chapel Hill, NC @ Local 506
11/12 - Atlanta, GA @ The Masquerade - Purgatory
11/13 - Jacksonville, FL @ Burro Bar
11/14 - Tampa, FL @ Epic Problem
11/16 - Houston, TX @ The Studio at Warehouse Live
11/17 - San Antonio, TX @ Korova Basement
11/19 - Lubbock, TX @ Jake's Backroom
11/21 - Phoenix, AZ @ The Rebel Lounge
11/22 - San Diego, CA @ The Casbah
11/24 - Los Angeles, CA @ The Echo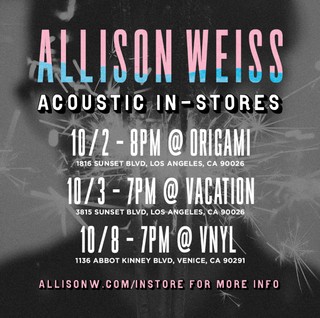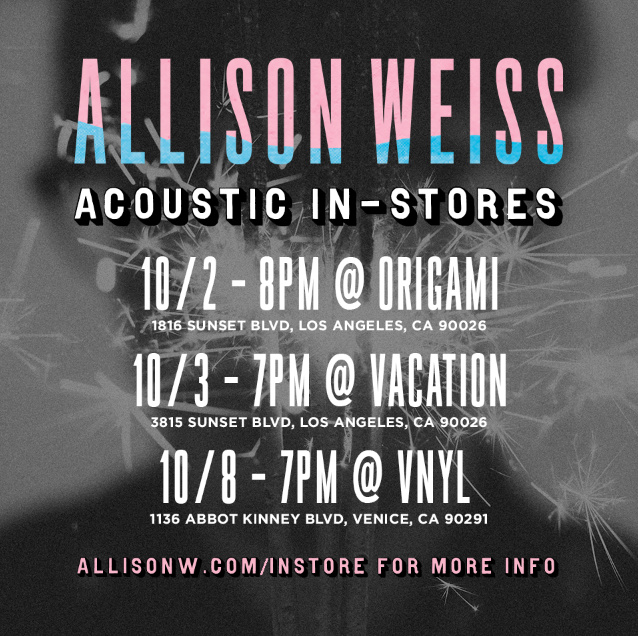 Stories