Premiere: K.I.D. - "Wish I Was Your Cigarette" Video
Watch the brother/sister duo make garage pop and hang out with a cool nun in low-fi.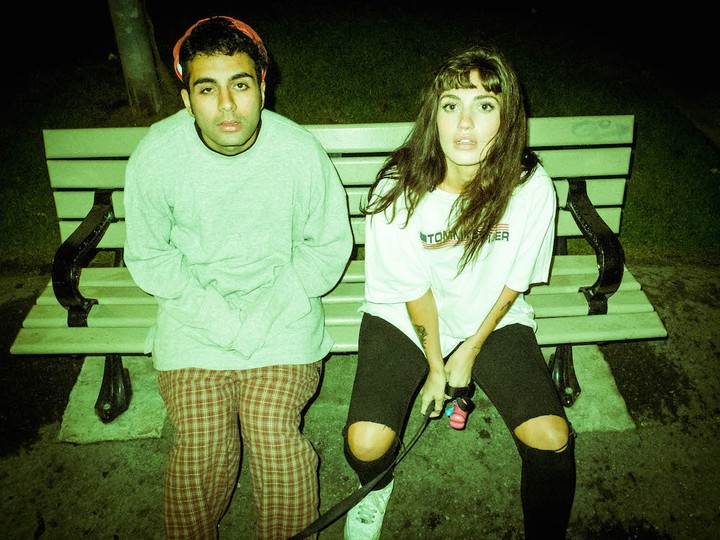 k.i.d is a garage-pop duo comprised of siblings Kara and Bobby. Rumour has it that after highschool, they chose to make music in their mother's basement instead of pursuing bigger and brighter dream of being brain doctors. Their first release is "I Wish I Was Your Cigarette" and the video is a low-fi spectacle made up of empty parking lots, frolicking nuns, and technicolor hair tossing. It's also now the number one song by a Canadian band about wishing you were a cigarette, beating out Hawksley Workman by a large margin.
The band shot the video around their rural Ontario town on their mom's old VHS record. "We call it our suburban-garage-pop-odyssey," says Kara Lane. "We didn't want to shoot a music video that looked pretty because the sentiment of the song isn't particularly pretty."