Watch the Courtneys' Beachy "90210" and Feel Extra Shitty About the Fact it's January
Remembering life before keeping warm with winter coats, wool socks, and whiskey.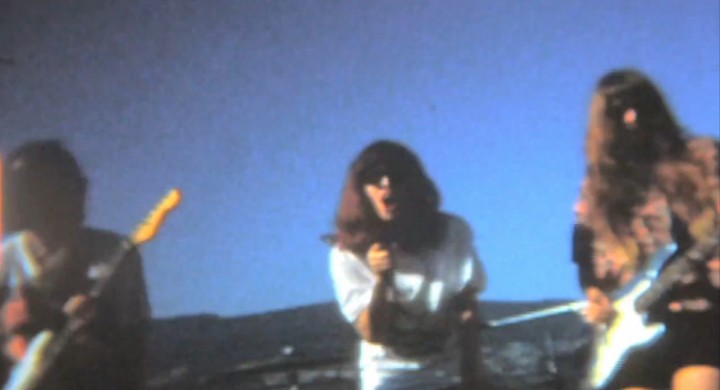 The Courtneys are one of those bands that you can file under "feel-good." I mean, the three-piece named their first release Keanu Reeves (yes, after that Keanu Reeves), and their songs don't have a single angry bone of note. In their latest music video for "90210," the Courtneys play on the beach, eat pizza, waddle around in bikinis and, you know, have wholesome good time. The clip pays homage to the band's favorite video, "Which Way to Go" by Eddy Current Suppression Ring.
Directed and shot by Daniel Rincon and Andrew Volk, "90210" is just the summer kick we need right now in the gloomy, boring, moneyless month of January.
The Courtneys will be touring in the spring with Los Angeles band the Lovely Bad Things.