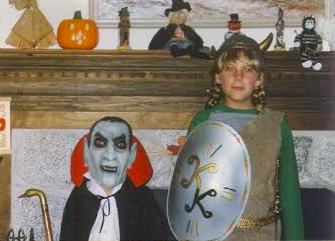 As aggravating as the process itself can be, I genuinely enjoy making year-end lists; it's a way to remind myself of all the rad music that came out this year, and to see what may have slipped through the cracks. I've got a memory like a goldfish, so exercises like this are terribly useful. How else would I have remembered that Sabbatic Goat put out a sick demo this year, or that Execration lowkey released one of the best death metal albums of 2014?
I really only listen to metal and country, but since I've started working at Noisey, I've been exposed to tons of new sounds, and to my surprise, some of them have stuck. With that in mind, I decided to arbitrarily list my favorite non-metal albums of the year. I'll be honest, it's mostly country, but hey, I tried. If you'd rather read about black metal, I gushed about Blut Aus Nord and a bunch of others here, here, here, and here.
KIM'S TOP NON-METAL ALBUMS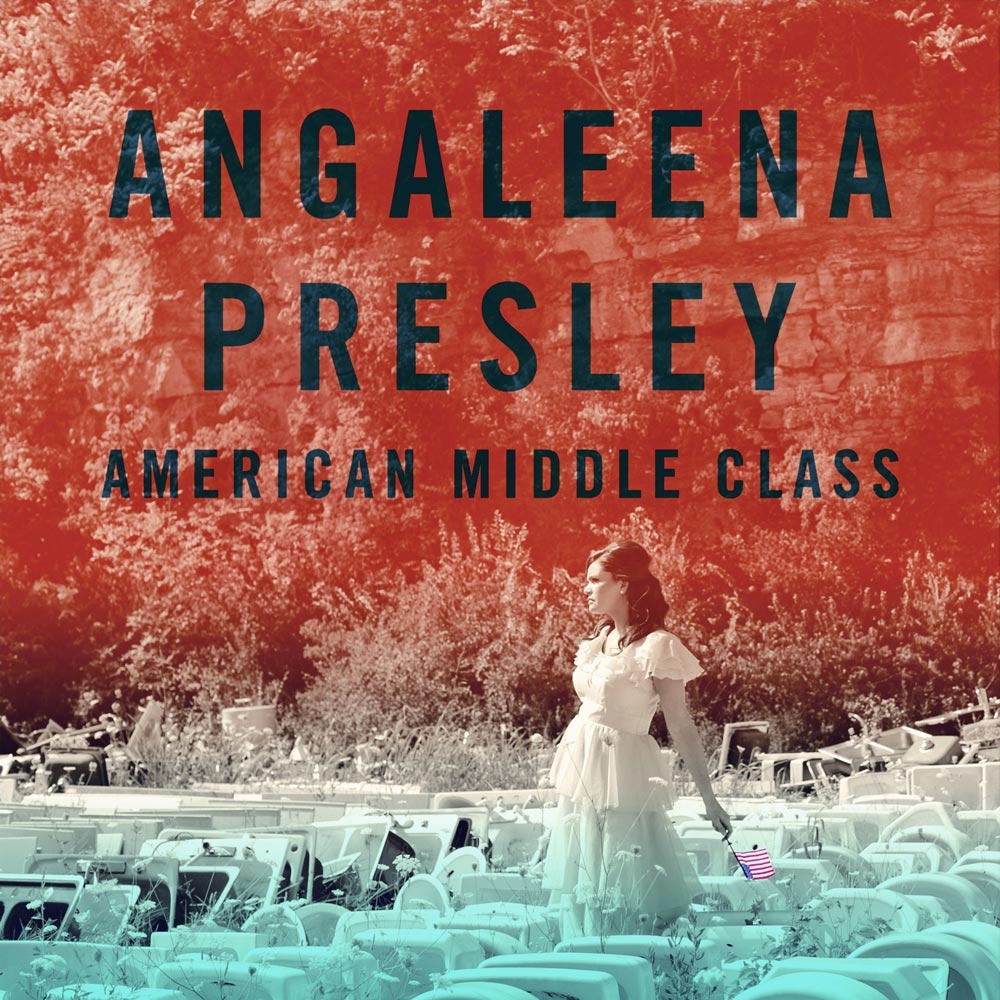 Angeleena Presley—American Middle Class
This is some hard-nosed, hard-living country that tackles shotgun weddings, pain pills, booze, and the disillusioned middle class blues that spawned 'em with grit and grace, delivered via Angeleena's soulful coal miner's daughter twang. I wish I could've heard this when I was growing up broke in a tiny-ass town in the middle of nowhere; as it is, the pictures she paints are so real it hurts to look. Bro country'd best be shaking in its designer boots, because who really gives a shit about pickup trucks and blue jeans when there are tuition bills to pay?
Undertaker is a somber, ominous affair, embarked upon by a diabolical Northwestern string quartet and realized beneath gloomy skies. Trapped within its confines, thoughts of grave mold, widow's weeds, and blue-black rain storm clouds rolling over the horizon melt into being. Atmosphere is everything, and Disemballerina have created the loveliest death ritual imaginable. These restless chamber doom compositions weave notes of neoclassical, drone, folk, and doom into a beautifully macabre funeral dirge. It's seriously one of the best recordings I've ever heard.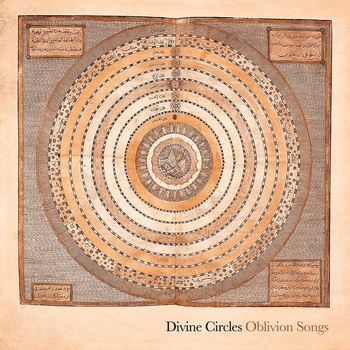 ​Divine Circles—Oblivion Songs
Divine Circles is a solo project from U.S. Christmas musician and composer Meg Mulhearn, who quietly revolutionizes the violin on her debut release. Meg coaxes otherwordly sounds out of her instrument, using the violin's body as a resonator and allowing the result to settle into a comfortably looping drones and complex, rippling melodies. Her strong, clear voice carries the slightest dusky Appalachian tinge, and cuts to the quick.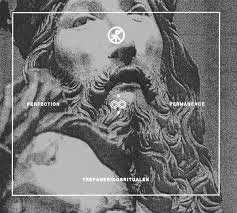 Trepaneringsritualen—Perfection & Permanence
Swedish gothic death industrial instigator Trepaneringsritualen is the first artist of his ilk that I've ever truly connected with. I'm not sure if it was the extreme metal elements permeating his vile, pulsating mechanized racket that drew me in, or the sheer unsettling creepiness of the final result. Seeing him perform in Norway was a massive eye-opener. and this album sealed the deal. You want evil? This is evil.
Sangre de Muerdago—Braided Paths
Braided Paths is actually a split with Novemthree (which is great in and of itself) but I found myself particularly drawn to Sangre de Muerdago's contributions. The forest folk collective is currently located in Germany. but bases its songs and aesthetic around a dreamy Galician theme. Simply put, this is gorgeous, eldritch acoustic folk music for the end of the world.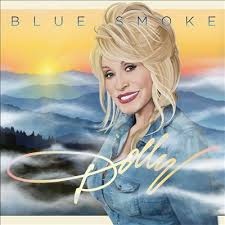 Pop country starlets come and go, legends fade and fumble, but as anyone who's ever felt a twinge from a crying steel guitar knows full well, there is only one Dolly Parton. On her 42nd (!!!) album, this country legend is firing on all cylinders, flitting deftly between rootsy bluegrass, contemporary country sheen, and old time string band swing. It hits you right in the heart when her old pal Willie Nelson drops by for nice, slow love song, and her reworking of the old murder ballad "Banks of the Ohio" is straight up chilling. Hail Dolly.
Sturgill Simpson—Metamodern Sounds in Country Music
Sturgill Simpson's made a name for himself country music's great new hope; his strings say Nashville, but lyrics like "We're reptile aliens made of light" scream Saturn. Sturgill's weathered drawl lures you in, and the psychedelic strangeness of its message keeps you listening. If Willie and Waylon and the boys had done a fuckton more acid and spent a few years bumming around a Tibetan monastery way back when, they might've come up with something pretty damn close to Metamodern Sounds in Country Music.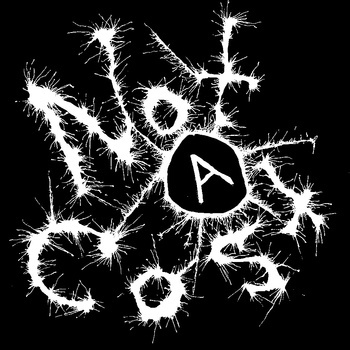 I cheated a little on this one, since indigenous anarcho-crust outfit Not A Cost skirts the faded line that separates metal and punk with its self-titled debut album; Not A Cost's fiery, blacked crust weaponizes the band's vitrolic screeds against institutionalized injustices. They refer to the cacophony they create as" music to entice the collapse of civilization," and that sums it up better than I ever could.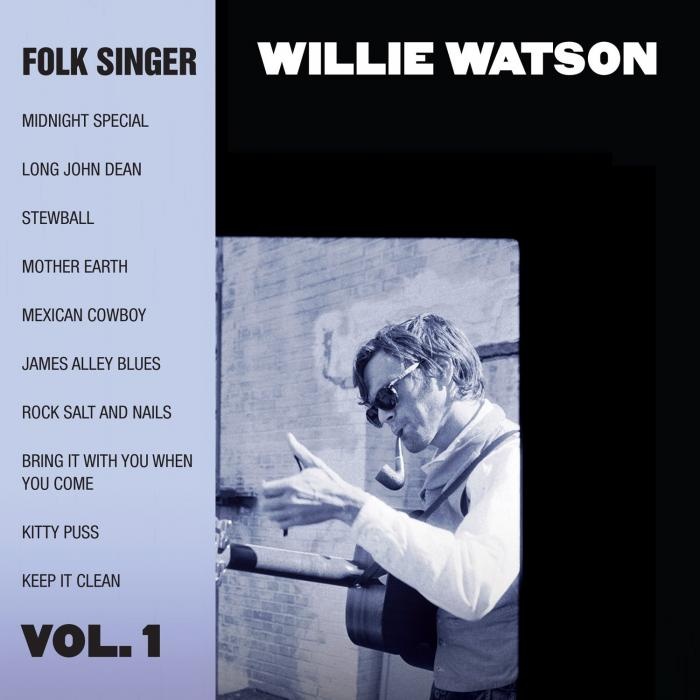 Willie Watson—Folk Singer, Vol. 1
Willie Walton's probably best known as the founder of Old Crow Medicine Show (who also released a pretty tight album this year), but his debut solo effort is more than worth a listen. Packed with folk standards and a few obscure cuts, Folk Singer, Vol. 1 is a stripped down, almost conversational look back at the good old, bad old days of mountain music. Willie's reedy, earnest vocals recall a backwoods Bob Dylan, and that's alright with me.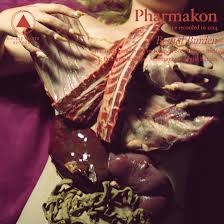 Pharmakon—Bestial Burden
It took me awhile to give Pharmakon a shot, but I'm glad I finally did, because—and I'm sure this is a big "duh" for anyone who's legit into electronic or experimental music—Margaret Chardiet's new album is fucking dope. Much like Trepaneringsritualen, Pharmakon marries animalistic intensity with cold, malicious inhumanity; the whole thing positively radiates an evil that comes across as even insidious when one considers the amount of mainstream success she'd had.
Honorable mentions: Miranda Lambert, Blood and Sun, Father, Kevin Gates, Nicki Minaj
KIM'S TOP NON-METAL SONGS
1. Kira Isabella - "Quarterback"
This is the single most important country song of the year. Listen to the lyrics, think about your sister, your girl friends, your daughter. or your own high school years, and try not to cry.
2. Maddie & Tae - "Girl in a Country Song"
There's no room for sexist double standards in country music, and kudos to this young Nashville duo for single-handedly changing the mainstream country conversation with this explosive single.
4. Nicki Minaj feat. Beyonce - "Feelin' Myself"
I'm not really into hip hop. but I love these ladies. Nicki Minaj and Beyonce are super talented, super powerful, and feminist as fuck. I've had the line "pussy on fleek" stuck in my head for DAYS and I'm not even mad about it.
5. Taylor Swift - "Blank Space"
I've loved Taylor Swift since the first time I heard her voice echoing out of the speakers in my Dad's pickup truck, and while I'm not that excited about her move into straight-up pop, this track is a banger. You do you, Tay Tay.
6. Dolly Parton - "Blue Smoke"
You bet your ass I've got Dolly on here twice.
7. Wu-Tang Clan - "A Better Tomorrow"
On a more serious note, this ripped-from-the-headlines video hit hard.
8. Lil B - "No Black Person is Ugly"
Whether it's actually the powerful video of the decade or not remains to be seen, but this is definitely important.
9. Iggy Azalea/Reba McEntire mashup - "Fancy"
When I first heard that Iggy Azalea had put out a song called "Fancy." I assumed that Reba was involved somehow, because DUH. Sadly, I was wrong, but then some kind internet soul took it upon itself to right this egregarious wrong, and the result is bizarrely satisfying.
10. Blut Aus Nord - "Paien"
Sorry guys, I did my best, but there was no way I was going to make it through this whole thing without giving in to my natural impulses. Blut Aus Nord's Memoria Vetusta - Saturnian Poetry is blatantly the best album of 2014, and this is the best track on it. Sorry, Dolly.
Kim Kelly is a contributing editor at Noisey, and has returned to her usual demonic listening habits on Twitter.