Today Is The 42nd Anniversary Of Charles Manson's Debut Album
Today is the 42nd anniversary of the release of Charles Manson's debut album, LIE. Yaaay!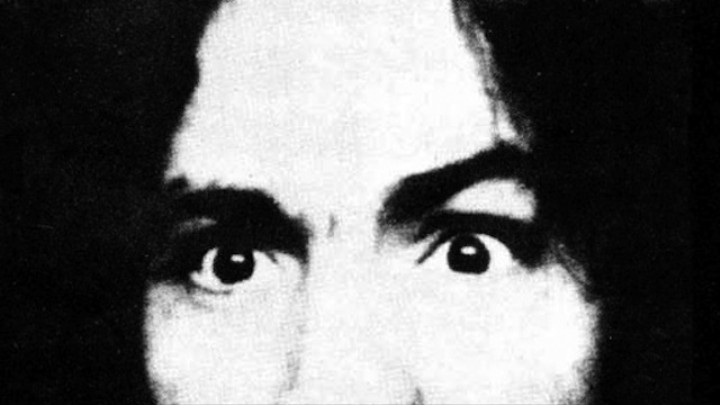 Today is the 42nd anniversary of the release of Charles Manson's debut album, LIE. Yaaay!
Did you know that Charles Manson was a singer-songwriter? 42 years ago today he put out his debut album, LIE. It's actually really good! That is, if you can overlook the whole multiple homicide thing.
Here's a quick history lesson about Manson's career as a rocker. Manson (alias Jesus Christ) started recording songs in mid-sixties Los Angeles. A hard criminal record and sociopathic beliefs slowed his success as a musician, and the brutal killing spree which claimed Sharon Tate as a victim pretty much stopped it.
But in the late sixties, before he was thrown in the slammer forever, Manson had contacts with much of the LA music scene, including Beach Boy Dennis Wilson. The Boys famously released an uncredited track written by Manson on their 1968 album 20/20. The single was released as "Never Learn Not To Love," although Manson originally titled it "Cease To Exist," a much creepier title. Here's Manson singing the original:
During Manson's 1970 trial, wherein he was convicted and charged conspiracy to commit murder, an album he'd been working on with friend Phil Kaufman was finished and released.
The songs featured on the record were various recordings of Manson singing and playing guitar in a bluesy folk style. The album artwork took the title font from LIFE Magazine and removed the letter "F" spelling simply "LIE". An image of Manson with piercing eyes and the text "The Love and Terror Cult" filled the rest of the cover. Here's the best track, "Look At Your Game Girl":
Early copies of Kaufman's release are said to have contained a poster filled with notes and autographs from Manson's fellow inmates. Kaufman's pressing of the record would be flop, selling only 15% of the original 2,000 albums pressed.
Kaufman went on to contact New York avant-garde label ESP-DISK about a new pressing with more widespread distribution. ESP-DISK would agree to the offer and eventually sell out of copies ofLIE. Two more pressings of LIE would surface over the years, each pressing more easily obtainable than the last. Since the release of LIE, Manson has released more records that are still available today, making him one of the most successful murderers to continue selling albums while incarcerated.
To celebrate the release of this classic album, I put together a little mix of a few other notable records written by cold-blooded killers.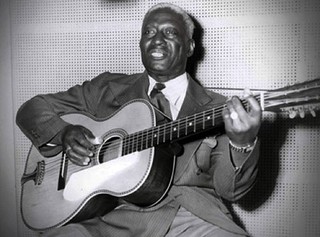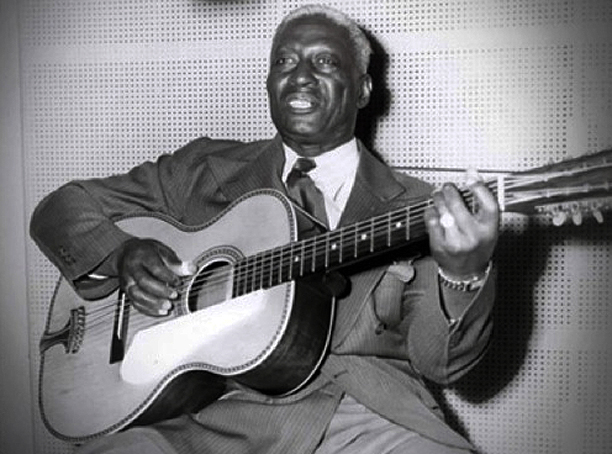 Lead Belly
Huddie William Ledbetter is best known for his early 1900's delta blues-gone-folk legacy. The subject matter of his songs spanned from religious hymns, to current events and politics, to the simple struggles of being a Louisiana born twelve-string player. In addition to his musical career, Lead Belly also had an outstanding attraction to crime and violence (from an attempted murder charge that landed him on a chain gain, to later scoring an actual murder conviction). While serving his murder sentence in Texas, he wrote the ballad "Governor Neff" for Texas governor Pat Neff, begging for an early release. Lead Belly's request was answered and he was set free, but his short fuse and terrible decision-making would get him locked up again, further sullying his musical fame and fixing him to a new list of musical killers.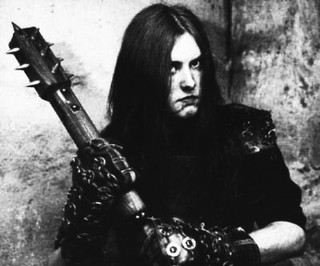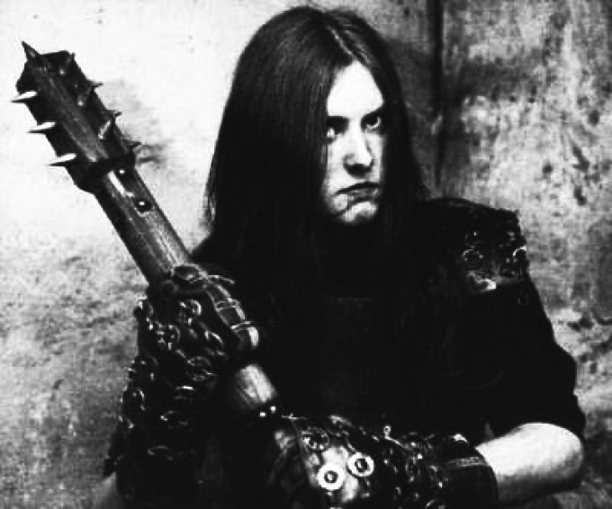 Varg Vikrnes
By now most people know the story of the Norweigian black metal legend, Varg Vikernes. Vikernes, served fifteen years in prison following a murder conviction of then Meyhem band mate, Øystein "Euronymous" Aarseth. To make matters worse, Vikernes is also rumored to have been responsible for the burning of three Christian Churches in Norway, blaming Christians for "desecrating pagan burial grounds with the construction of their churches". Vikrnes is currently paroled and continues to write music for his noisy black metal project, Burzum.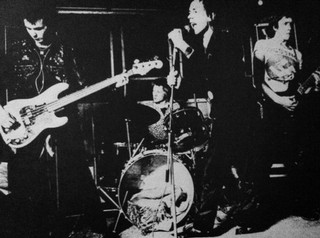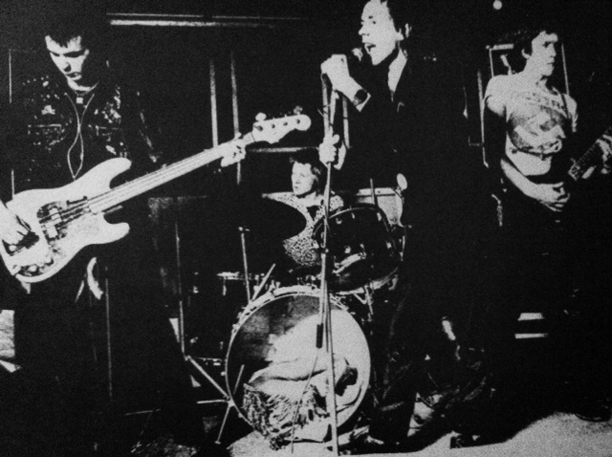 Sid Vicious
Born John Simon Ritchie, London's "Sid Vicious" joined U.K shock punk group Sex Pistols in 1977 after the group canned former bassist Glen Matlock for more or less being too "square". Sid would go on to get as much as if not more attention than the group's front man John "Johnny Rotten" Lydon. Sid's on stage display of self-mutilation and blatant disregard for most contemporary normalcies earned him an abundance of direct media attention. Around a year after joining the Sex PIstols, Vicious was arrested for the murder of his girlfriend, Nancy Spungen. Following a wild night of partying, Spungen was found dead with a single stab wound to her side. Although speculation remains concerning the exact details of the murder, Vicious overdosed on heroin three months after Spungen's death making a mystery out of a crime scene that predated modern forensics.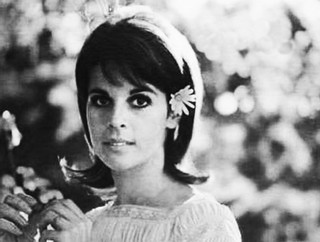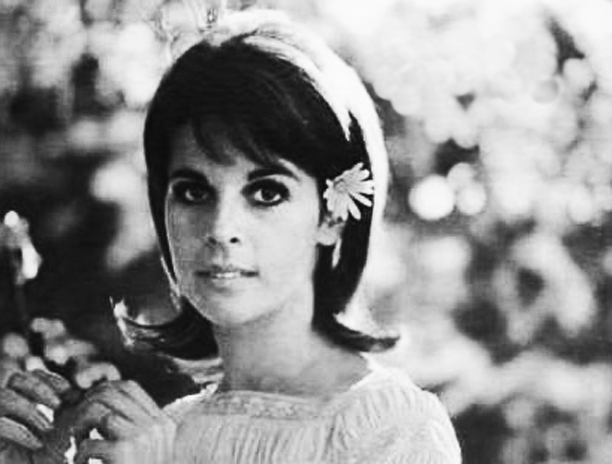 Claudine Longet
As much as everyone wanted to believe that Claudine Longet was nothing more than a love-struck French flower girl, in 1976 the young singer shot and killed her boyfriend, one-time Olympic skier Vladimir "Spider" Sabich. Although she claimed the shooting was an accident, much evidence suggested that Claudine was under the influence of cocaine during the time of the murder. In addition to this incriminating fact, she openly considered her relationship with Sabich "on the rocks" but was convicted of "misdemeanor criminal negligence" and only paid a small fine while serving one month in jail.
Did we forget anyone? Let us know in the comments.
Previously - Blowing The Lid Off Mexico's Anti-Reggae Conspiracy
If you live in New York, you can go bother Jeff at Black Gold Records in Carroll Gardens, Brooklyn.
Stories