Watch Two Performances from Converge's Upcoming Live Collection 'Thousands of Miles Between Us'
"Concubine" and "Dark Horse" will turn your couch into the pit.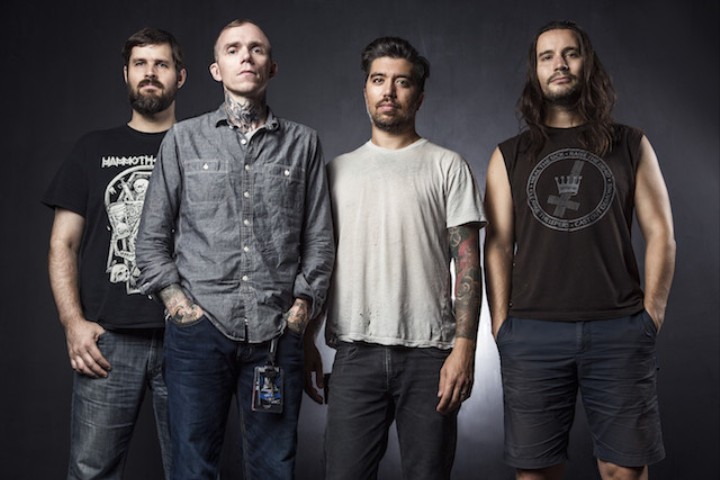 Seeing a Converge set is like nothing else in music or hardcore: The crowd and the pileups become just as active a participant in the emotion and energy provided by the band, literally displacing a person into a straight up storm of bodies. The band's upcoming live album/video Thousands of Miles Between Us will attempt to bridge the gap between that experience and your couch.
The two songs on the preview, which Noisey is premiering below, do a good job of showing the diversity of Converge's catalogue. The classic "Concubine" is a killer start to the set, showing the rawness of the band's earlier work updated a little with the live performance. It then leads into a newer cut, "Dark Horse" which sounds even crisper than it did in 2009.
Thousands of Miles Between Us, which was shot by Noisey contributor Jimmy Hubbard, will be released as an HD digital download, three-disc Blu-Ray collection, and a limited box set that includes a double LP and a 160-page booklet. It's out November 27, and for fans in the Boston area, there will be a midnight screening in Brookline on November 14. Given the array of options available with this release, you will feel the sweat and anger from Converge in your living room no matter how you participate.
Continued below...

Follow John Hill on Twitter.
Stories