Dudeskirts - One Rapper Away From Being A Thing?
As A$AP Rocky and Kanye go, so goes the nation. Or something.
Besides the bait-and-switch that was Paul McCartney performing with a reunited Nirvana, the big news from last night's 12-12-12 Hurricane Sandy benefit concert was that Kanye West performed while wearing some leather skirt thingy as well as a hoodie that said "Pyrex" on the back. For the most part, Kanye's set list didn't seem designed to uplift anyone other than Kanye West, packed with hubris-drenched big-room jammers such as "Clique," "Mercy" and "Power," but he did "Jesus Walks" too so I guess it's fine. Anyways, back to the skirt thing. It was designed by Givenchy, and in the English language we have an official term for it. Kilt. Kanye West wore a kilt last night. But because everybody loves to blow shit out of proportion, everybody called it a skirt. And even though Kanye wore a kilt consistently through his and Jay-Z's recent tour, people acted like it was the first time he'd worn a non-skirt in public. This is because the Internet possesses a hilariously short memory and also tends to be really mean.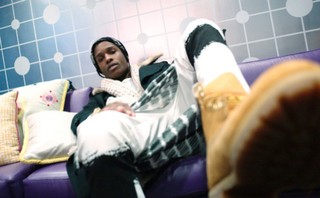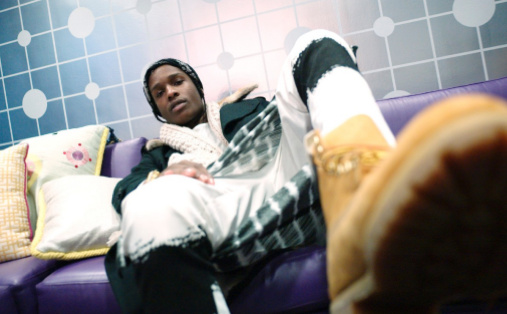 Meanwhile, A$AP Rocky made an appearance on BET's 106 & Park wearing another skirt-like object, which caused Necole Bitchie to run an Op-Ed about how Kanye and Rocky wear skirts now, or something. Rocky has gone on the record saying that it was neither a skirt nor a dress, but instead just a really long shirt. I'll give him that it wasn't a dress, but dude, at least own up to the fact that you wore a frock on national television.
At this point, dudes wearing skirt-like objects isn't a big deal. This is 2012 and the world might in in two weeks, so we definitely have bigger fish to fry. Both Rocky and West are deep into high fashion, a world where dudes get away wearing way crazier shit and nobody says anything (this is also why West and Rocky kinda dress like K-Pop stars). If anything, Kanye and Rocky wearing skirticuous objects reflects the reality that hip-hop is a more open environment to do and try anything you want and have it still fit within the realm of hip-hop, rather than reflecting a wave of rappers skirting it up. A$AP Rocky and Kanye West are just weirdos. And that's a good thing.
Stories