It's weird. Last night, while standing smack dab in the front row of Cults' performance at NPR's CMJ Showcase at (le) poisson rouge in New York City's Greenwhich Village, I couldn't help but feel like I'd heard every single one of these songs before. And then I realized that's because I'd heard every single one of these songs before.
Cults are a band that has been in our lives now for about three years now. After gaining prominence in 2010 for a self-tiled seven inch EP featuring "Go Outside"—you know, the one that goes "ay, ay, ay, I really want to go out" and the one that's been in your head ever since it released—they went on to be pretty much everywhere. Their debut LP had a few more catchy-as-hell songs, specifically "You Know What I Mean" (which is the other song that's been in your head). It was named BNM by Pitchfork, and proceeded to soundtrack the lives of early 20-somethings who are hip. The music is also, of course, pretty good for making out. But just because this music has been stuck in your head for three years and also is good for fucking, that doesn't really make it quality. Instead, Cults have figured out a formula that, for better or worse, gets a certain reaction out of certain people. It also helps that, initially, the critical crowd embraced them and it was "okay" to like them. But because of the way the buzz cycle works these days, they've also been positioned on the cultural zeitgeist in a way where they cannot separate themselves from jokes about young people wearing clothes from American Apparel or Urban Outfitters. Basically, in the eyes of most, Cults are the band version of Girls. When making fun of indie rock, they are the go-to, so much so that it's become a cliché to make fun of Cults, and then it's a cliché to say that it's a cliché to make fun of Cults. And then it's a—yeah, actually, you get the point.
Anyway, regardless of all of that, last night at LPR, this band played the same songs they've been playing for three years. And it doesn't matter if I sit here and write about what those three years mean, about how this band is a product of the Internet music cycle, about how we keep ruining bands because they get so popular so fast and then turn into clichés, the fact is that Cults have been playing the same music for three years. In short, that shit is just going to get old.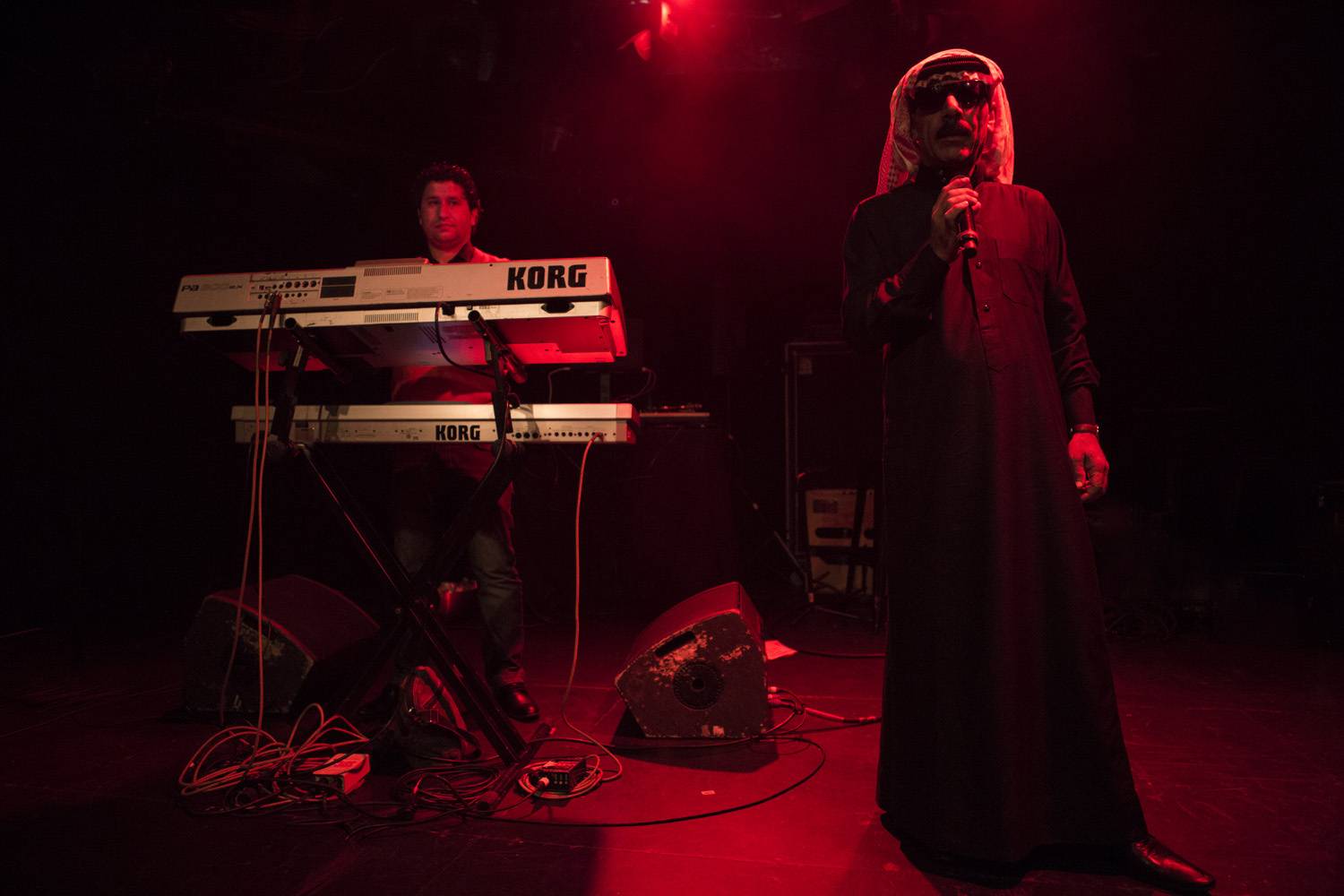 The second set of the night came from Omar Souleyman, the Syrian party singer, and was everything that Cults was not. Omar walked out on the stage, maintaining a flat, non-expressive face, as his keyboard player fluttered up and down, playing a warbling synthesizer that sounded like an exploding confetti cannon. He glided around the stage, sporting an all-black outfit and sunglasses. In a weird way, his calmness amid the chaotic keyboard was what got the crowd more hyped than anything. He stood there, gently clapping his hands, singing in Kurdish and Arabic for songs that were at least 10 minutes long each, leading a crowd that was losing their god damn minds. It was fascinating, really, to watch this man completely control the energy of the room—by barely doing anything at all.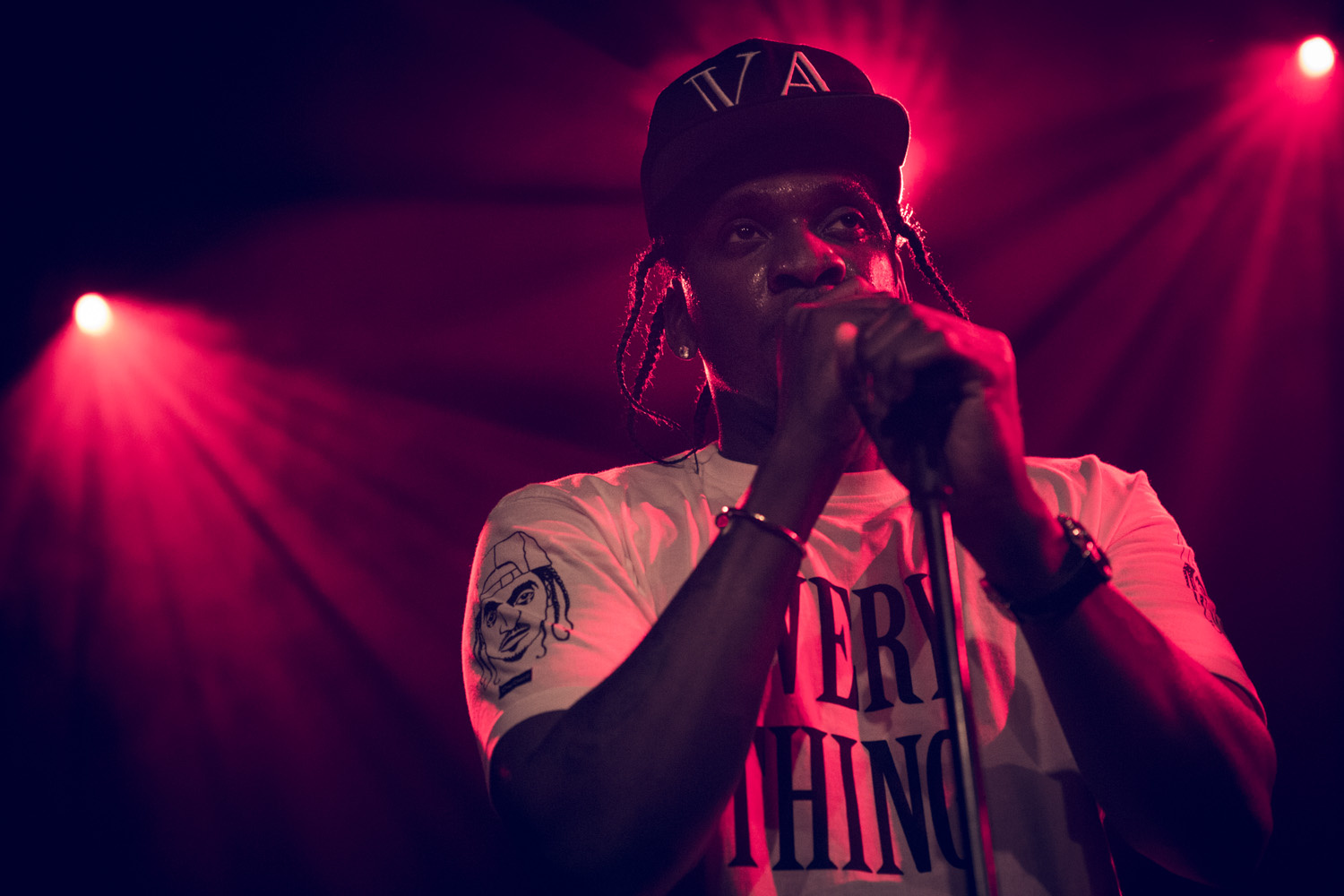 And then, the main event happened. Pusha T— just a week after releasing his debut album My Name Is My Name—took the stage, a stark contrast to the previous two acts. Amid the military-like snares that kick off "King Push," the record's lead song, the rapper walked slowly on stage, looking menacing and cool in the way that only Pusha T knows how. Sporting tight black jeans, camo shoes, and a white t-shirt that read, simply, "EVERYTHING IS PUSHA T," the rapper displayed why MNIMN is one of the most exciting records of the year. On top of the leadoff track, he performed tenacious deliveries of "Numbers on the Board," "Sweet Serenade," and "Pain." He even dipped into some older stuff, giving ominous renditions of "My God" and "Exodus."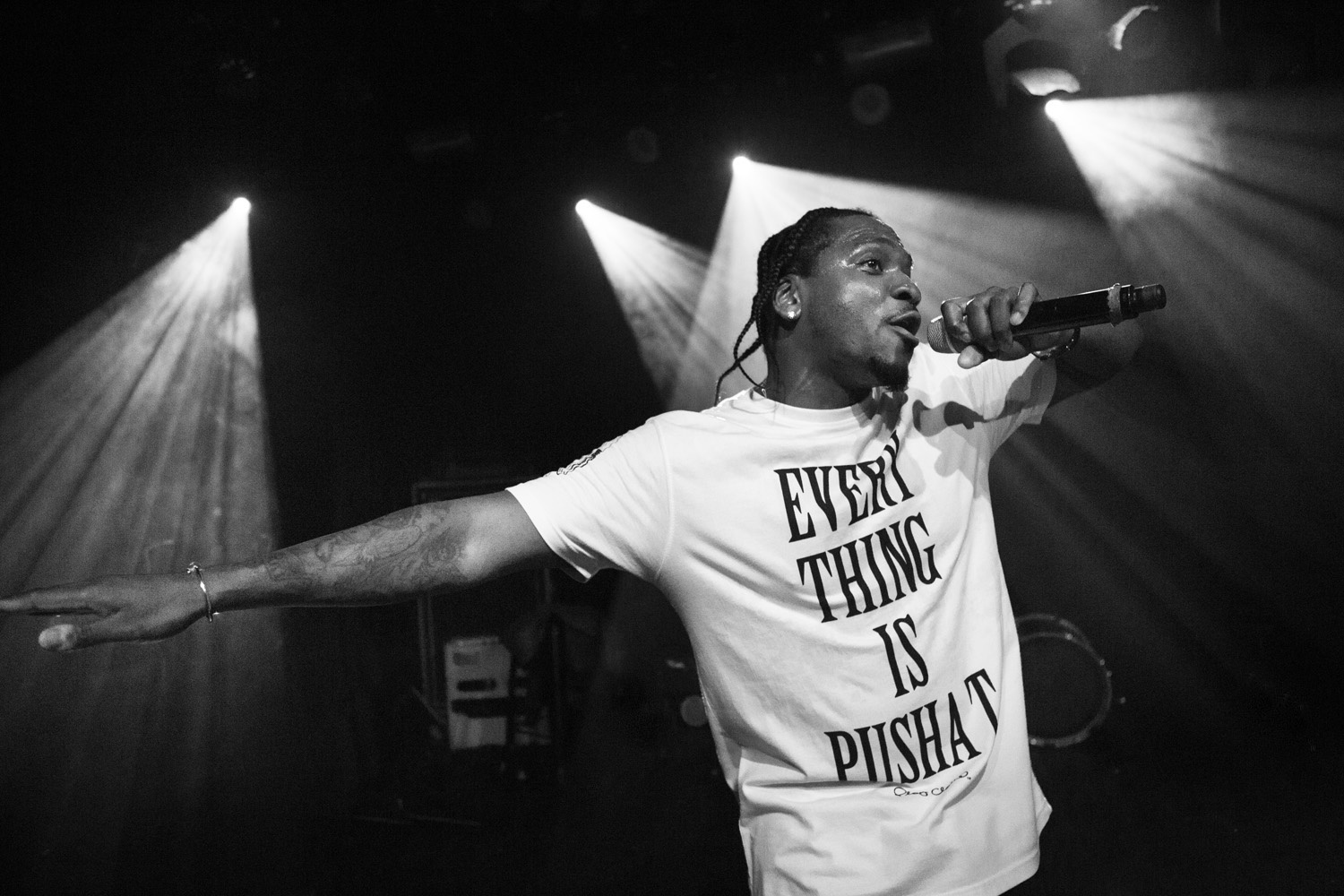 Pusha T is one of those rappers who's so influential in so many different ways—whether that's through his work with Clipse, GOOD Music, or solo mixtapes (and now album)—that it's difficult to place him on the cultural landscape. He taps into all parts of the hip-hop spectrum. He recognizes where his roots are and those who've come before him (before walking on stage for his encore, he bowed to Ali Shaheed Muhammad, the A Tribe Called Quest member who was DJing between performances, presumably recognizing Tribe's role in hip-hop). He embraces lyrical hip-hop, emphasizing storytelling within his rhymes, without it being over. And he does all of this while pushing the genre forward. MNIMN is an example of rap music that's to come. It's poignant, not corny; boisterous, not cocky; aggressive, not over-the-top. He's helped shaped the genre into what it is today, and will continue to shape what it is tomorrow. After all, there aren't too many people who can wear their name on the front of their t-shirt, and still look cooler than any of us can ever hope of being.
We sat down with Pusha T last week. Read the interview here.
Eric Sundermann is an editor for Noisey. He's on Twitter — @ericsundy
Jess Lehrman is a freelance photographer in Brooklyn. She's on Twitter — @jessierocks