Sound Advice Is Back with Jenny Lewis and Solid Talks on Weed
Really dope gongs and stuff.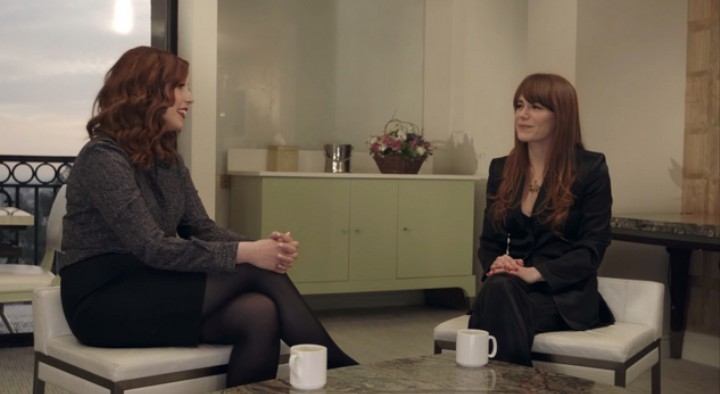 Janessa Slater (actually SNL's Vanessa Bayer) is really, really great at her job as a media coach. Our buddies over at Sound Advice (created by Vanessa Bayer herself along with United Nations guitarist and Noisey contributor Jonah Bayer) managed to set up another really great consulting session, this time with Jenny Lewis. This new video starts off with some idiot at a fast food place somehow not knowing the world's best media consultant, and then she ordered five cheeseburgers. From there, the consulting session begins with the questions we've been waiting for regarding Troop Beverly Hills, what Jenny Lewis has been doing aside from shopping in thrift stores for vintage dresses, and then Janessa illuminates our minds with her insane knowledge on marijuana, and the rad "gong" she's got back home.
Stories