Cripple Bastards Happily Welcome More Than 25 Years of "Fuck You" With Latest LP (Stream it)
Stream 'Nero in Metastasi' in full.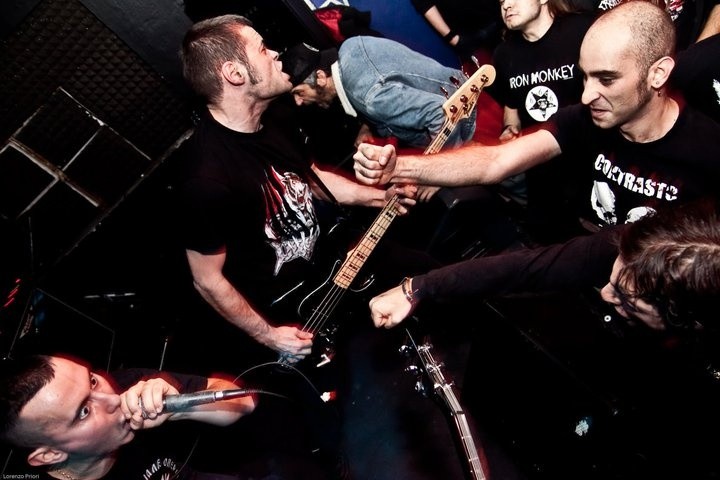 I'll always remember the first time I saw a Cripple Bastards shirt, on a warm day in the middle of a busy intersection in Manhattan. The shirt was foul, with a Cripple Bastards logo proudly emblazoned across the top and a picture of the infamous John Holmes getting a blow job, obscenely massive dick in full view. It was shocking and ultimately hilarious in a total "fuck the world" sort of way.
Italy's Cripple Bastards write their caustic grindcore in that manner, a lack of disregard for conventions and a total devotion to misanthropy. Their latest LP, Nero in Metastasi, is eighteen new tracks that say "fuck you" in the best way they know how, with speed, vitriol and unending hatred. Stream it below for the first time and order yours via Relapse (the record hits on February 18th). Those shirts may have sold out years ago, but the attitude will never die.
Preorders for physical copies of Nero In Metastasi can be placed HERE and iTunes preorders HERE