The Best Beats of 2012
Every day, I listen to a whale-sized jumbo crap ton of beats from all over the world. Here are the best of 2012.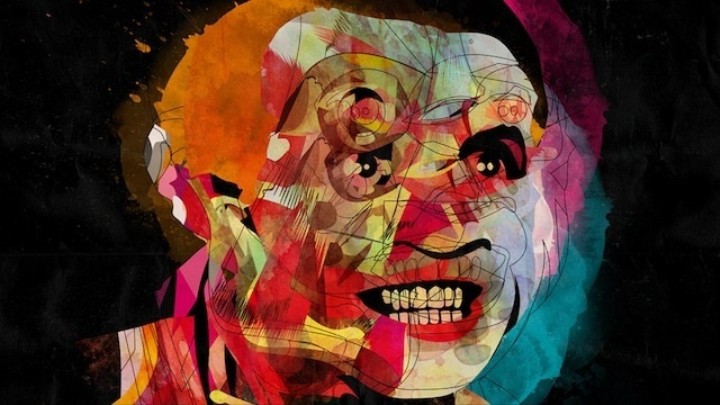 [Eds. Note: If your daily routine doesn't involve checking in with our arty sister site The Creators Project on a semi-hourly basis, you should probably reconsider a few things about your life. But before you spiral into a mire of self-criticism, we should hip you to their LAYERS column, written with love by the inimitable Abdullah Saeed. Last week, Abdullah sent us this handy guide to the dopest beats of 2012, but then we went on vacation and eating turkey four times a day took precedence. Now we're back, and much fatter, and we give you Abdullah's guide to the best beats of 2012. Gobble gobble, motherfuckers. -B.S.]
Every day, I listen to a whale-sized jumbo crap ton of beats from all over the world - thanks Bandcamp and Soundcloud! Since it's the end of the year and all, I put together a little list of the best beats I heard in 2012. I wouldn't call it a best electronic music list because some of the stuff is sample-based, and though several albums are more hip-hop, it's not a hip-hop list either. It's just beats. If you know what I'm talking about, read on. If not, go read MTV's shitty list.
On my list, there aren't any "electronic bands," dudes who sing, party DJs, or dubstep douchelords. Also notably absent are ambient artists, people who make dreamy, sleepy-ass beats, and Flying Lotus (I am a fan of the new record, but it's on everyone else's list already). This is just good stuff that I've heard from everyone: legends, youngins, artists to watch, and sounds that set themselves apart.
Dirty Art Club - Hexes
Psych rock samples arranged into new compositions, exponentially increasing the psychedelia. I love it, but it's also in the top spot because I think it's the most universally appealing thing I've heard in a long time.
Brock Berrigan - Pura Vida
This guy is my hero. Unlike so many beatmakers today, Berrigan just makes good hip hop beats without any of that annoying abstraction that's so easy to fake. It should be noted that he dropped two best-of worthy albums this year, this one and the year end follow up to Daily Routine.
Datacat - 9DOORS
This song starts out all happy, but the track is dark as fuck, as is the rest of the album. This is 2012's DRUGS.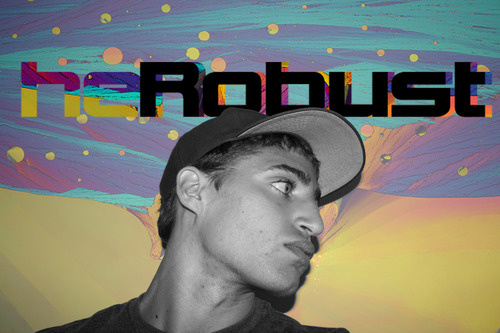 HeRobust - Late Night
I like big, fat beats when there's some intricacy to them, which made HeRobust stand apart from all the new jack swing type releases this year. His soundcloud is a wonderland. Go.
Fancy Mike - Mary B James Album
I'm not always psyched on the 80s revival shit, but the Drive soundtrack changed me, like it did so many of us, and I developed a taste for this kind of shit. Fancy Mike did it best in 2012.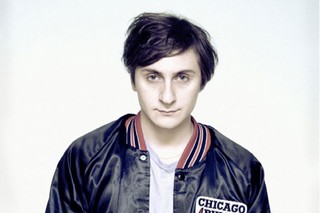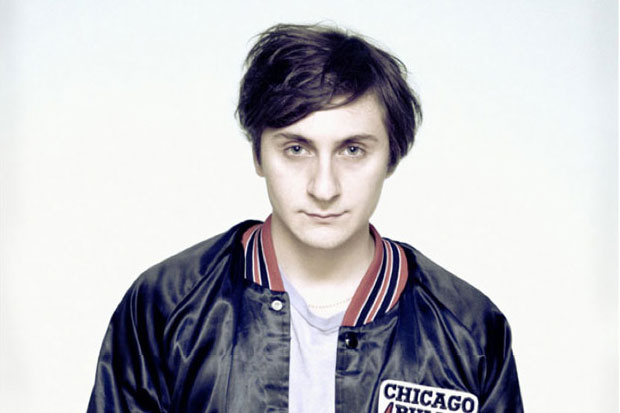 Hot Sugar - Moon Money
The underwater wonderland vibe of Hot Sugar's instrumental stuff reminds me of Wagon Christ's Tally Ho, and that has always been a particularly happy underwater wonderland for me personally.
Squarepusher - Ufabulum
There was a Squarepusher album this year and it was really good, so I'm not gonna not include that on here.
Suff Daddy - Suff Sells
Berlin remained my favorite town for beats through 2012, and this is the finest example of what I see in it. Fun, straightforward, funky, and with a nice balance of synthetics and samples. I just wish they'd stop getting female vocalists to turn their shit into neo-soul [Eds. Note: Damn straight.].
OL - Body Varial
I was not immune to the trap beat fad this year. I bobbed my head to "Harlem Shake" just like everyone else did all summer, and "Furnace Loop" was my alarm clock pick all year. But you've probably heard all that stuff, so here's a trap release that might not have crossed your radar. It's not earth-shattering but it's really damn fun to listen to, kind of like the entire trap trend at large.
Cid Rim - Micro Album
My number one album last year was Siriusmo's Mosaik, and no one came closer to filling that half Squarepusher half Stevie Wonder vibe than Austria's Cid Rim.
Abdullah is a shining gem of humanity, and in addition to writing the LAYERS column for Creators Project, he also contributes a buttload of quality writing to our fine institution. Check out his recent guide to the Best Sounds of 2012 right here, and make sure you follow him on Twitter: @ImYourKid
Stories