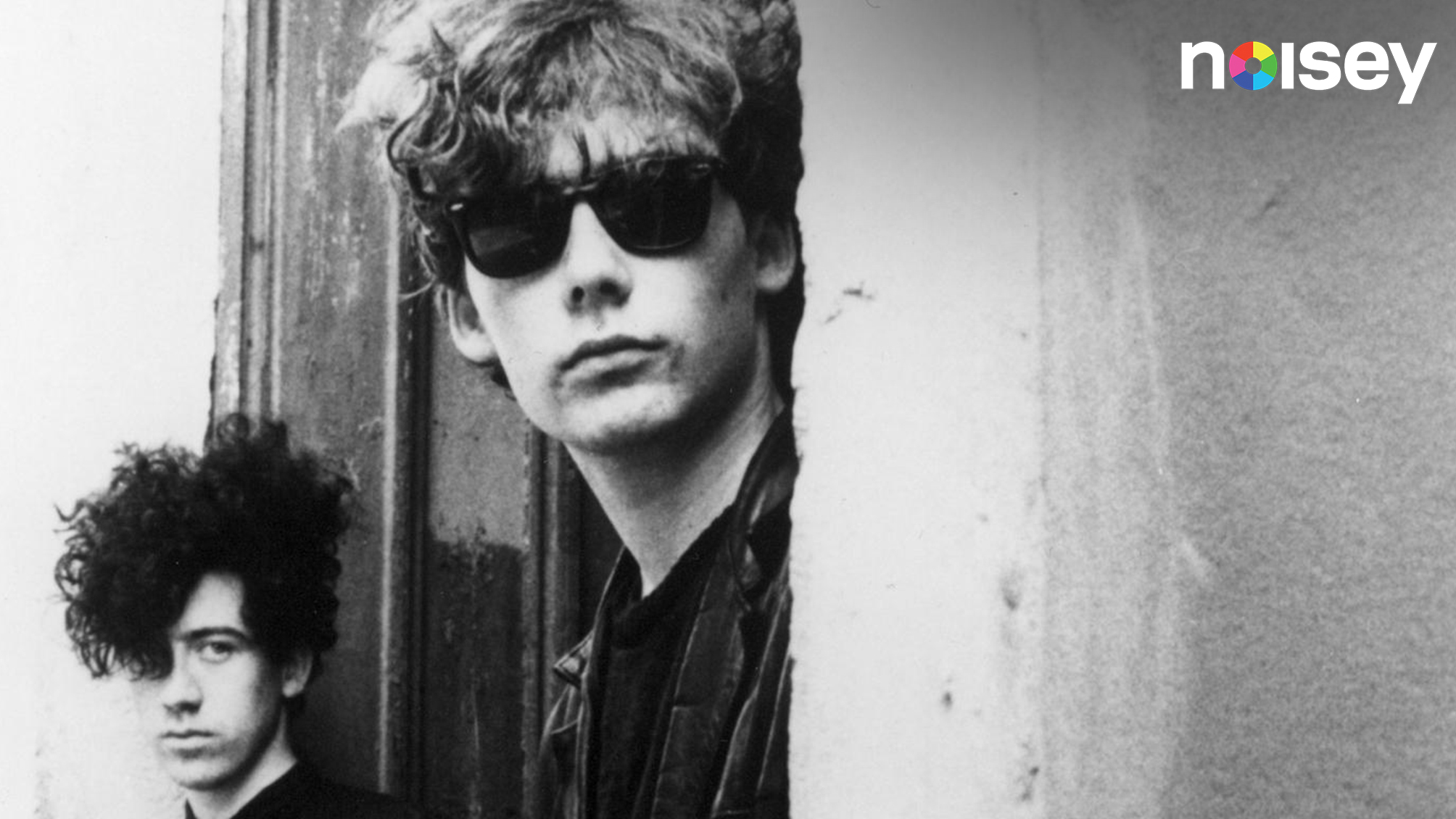 Nineteen years after their last record, the shoegaze progenitors return with 'Damage and Control.' We lift the lid on their strange origins, their slyly sexed up early songs, and the ongoing clout of their legacy.
Hot take: Living at home with your parents isn't all that cool when you're an adult. Even less cool: Doing so while sharing a bedroom with your fellow adult sibling. And yet, it was from a small, working class home in East Kilbride, Scotland, that Jim and William Reid formed the coolest band that ever lived™. Unlike most adults living with their folks, the Reids used the family residence as a rent-free headquarters to help launch their band. When they weren't literally writing down how they would achieve their dream of pop stardom, they were working some of the oddest jobs imaginable. Jim used to cut sheet metal for Boeing airplane engines at the Rolls-Royce Aerospace building. William, on the other hand, picked cockroaches out of Parmesan cheese in a factory. It wasn't long before they realized that signing on for unemployment would offer them all the time they needed to get their band off the ground.

The Reids were known in their small town as a couple of misanthropic outsiders who kept to themselves and rarely made eye contact with anyone. But on the rare occasion that they did make friends, they made it count. Their first friend was a younger kid named Douglas Hart, who co-founded the band and played bass. The next was Bobby Gillespie, the JAMC's first official fan and second drummer. (Gillespie, of course, would leave the band in 1985 to achieve his own success fronting Primal Scream.) And finally there was Alan McGee, the band's first manager, who released their debut single on his label, the soon-to-be legendary Creation Records.
When they released that single, "Upside Down," it was unlike anything ever released before. The band barely knew how to play their instruments, yet they had inspiration. They were punk rock kids who followed the DIY methods of the Sex Pistols, the aesthetic of The Velvet Underground, the brooding lyricism of Joy Division, the blatant disregard for eardrums demonstrated by The Stooges, and the throbbing, hypnotic use of rhythm (and chaos) by Suicide. Their initial goal was to create something that somehow contained the heartbreaking pop harmonies of the Shangri-Las and the remorseless noise of industrial boffins Einstürzende Neubauten. But "Upside Down" was so much more than that—a three-minute cyclone of whirring feedback, a crashing rhythm and a dreamy melody that had no business coalescing. It's one of the most perfect songs ever recorded.
Continue reading on Noisey