This article originally appeared on Broadly Germany.
It's not uncommon for women to document their pregnancies with countless pictures of their growing belly, but not all pregnancies end with happy parents holding their newborn child.
According to Das Ärztemagazin, a German medical journal, two to three babies out of 1,000 are stillbirths. When this occurs, the only item given to women and their families in Germany is a simple Polaroid photo, routinely taken by the midwife. But the photos are typically ugly and don't last longer than ten years, says photographer Marion Hogl.
This is why the German non-profit organization Now I Lay Me Down To Sleep gives parents around the world the opportunity to have their stillborn child photographed by a professional photographer. The service is entirely free of charge and employs more than 630 photographers, including Hogl. She has two to three assignments per year, but the work still doesn't feel routine to her.
This interview has been translated, edited, and condensed for clarity.
Broadly: When did you decide to register as a photographer with Now I Lay Me Down to Sleep?
Marion Hogl: Two friends of mine lost their babies in relatively quick succession, and it was very late in [both of] their pregnancies. One was in her sixth month, and the other was mere days from her due date. One of them told me, 'You know what the worst part is? That I have no pretty pictures of my child.' She only had those terrible Polaroids taken by the midwives. That's better than nothing, but she couldn't really look at the pictures because the child looked so awful. The other friend has nothing to remind her of her child. But I believe that memories are important—after all, memories are all you've got left after someone dies. But these children were never alive, or lived only for a very short time.
Read more: What Is Death-Positive Activism?
Leonie was the first baby you photographed. What was it like?
I tried to approach [the situation] calmly, almost as if I was photographing living children. I took the pictures, brought them home, edited them, and then delivered them to the parents. The photos were black and white because the child had been dead for so long, and it was difficult to make the colors seem natural. But how you'll handle handing the pictures over to the parents, that's your decision.
I stopped saying "I'm so sorry" or "my condolences." I really think it's out of place.
What did you expect as you were driving to the photoshoot?
The phone call came on a Saturday morning, after the baby had already died. I knew the longer I waited, the worse her state would be. That's why I wanted to go [to the hospital] as soon as possible. I had more than an hour's drive ahead of me, and I was exasperated because I had no idea what to do. I didn't think about the way I should behave in front of the parents. I called one of my friends and asked her, 'What do you say in a situation like this?' I thought anything I'd say would sound out of place. The mother was really composed, and she made my job very easy. [The parents] had known for a while [that the child would die]. They'd had three or four months to prepare and knew it would happen. They just wanted to say goodbye and were very thankful.
How do you approach the parents in such an unusual situation?
I stopped saying "I'm so sorry" and "my condolences." I really think it's out of place. I usually just come in and say, "Hi, I'm Marion. I'm your photographer." Then I ask if I can touch the child. That's very important, because you need to touch the baby to lay her down for a beautiful photo. I also don't ask what happened. I just let the people talk; they want to, usually. During the photoshoot, the room is very quiet and calm, so that they have the time to tell me their story. I stand aside and say nothing. I just listen.
Had you met the parents before the shoot?
No, but it would've been important. Parents who know that [their child will die] should think in advance whether they'll want pictures of their child. But in almost all [of my] cases, I was contacted after the child had already died. When you know that the child has only hours to live, it'd be nice to take the pictures while she's still alive. I think it's a totally different feeling for the parents if they can look at the photo and know that their child was alive in that moment. To me, that's why it's important that the parents are told about this opportunity. Many have never even heard of it.
Read more: The Photographer Representing Her Non-Binary Friends as They'd Like to Be Seen
In that moment, how did you feel?
It's very hard, and it touches me personally. But in that moment when I take the pictures, I'm a professional. It's only later that I realize I'm not feeling well. At home, when I see the pictures on my monitor, that's different. I try to tell myself that this is life. In fact, it's not that uncommon [for children to die before or during birth]. It's just that nobody's talking about it because there's such a stigma associated with it. When I shared Leonie's story on Facebook, I was contacted by so many people. In some cases, I'd known them for a long time, and they told me that they had a miscarriage too.
What do you focus on in your pictures?
I photograph the children as if they're sleeping. I lay them down like I would [if I were] taking pictures of a sleeping newborn— in the parents' arms, for example. I don't want to capture the death; I just want to give the parents the impression that this is their child. This is only possible to some extent; it depends on how long the child has been dead, and how old they are. Sometimes, if the child has rigor mortis, you can't retouch that. But when the parents are holding their child, I just try to capture that bond between them, and that usually works very well. The parents aren't scared of touching the baby. It's their child, after all.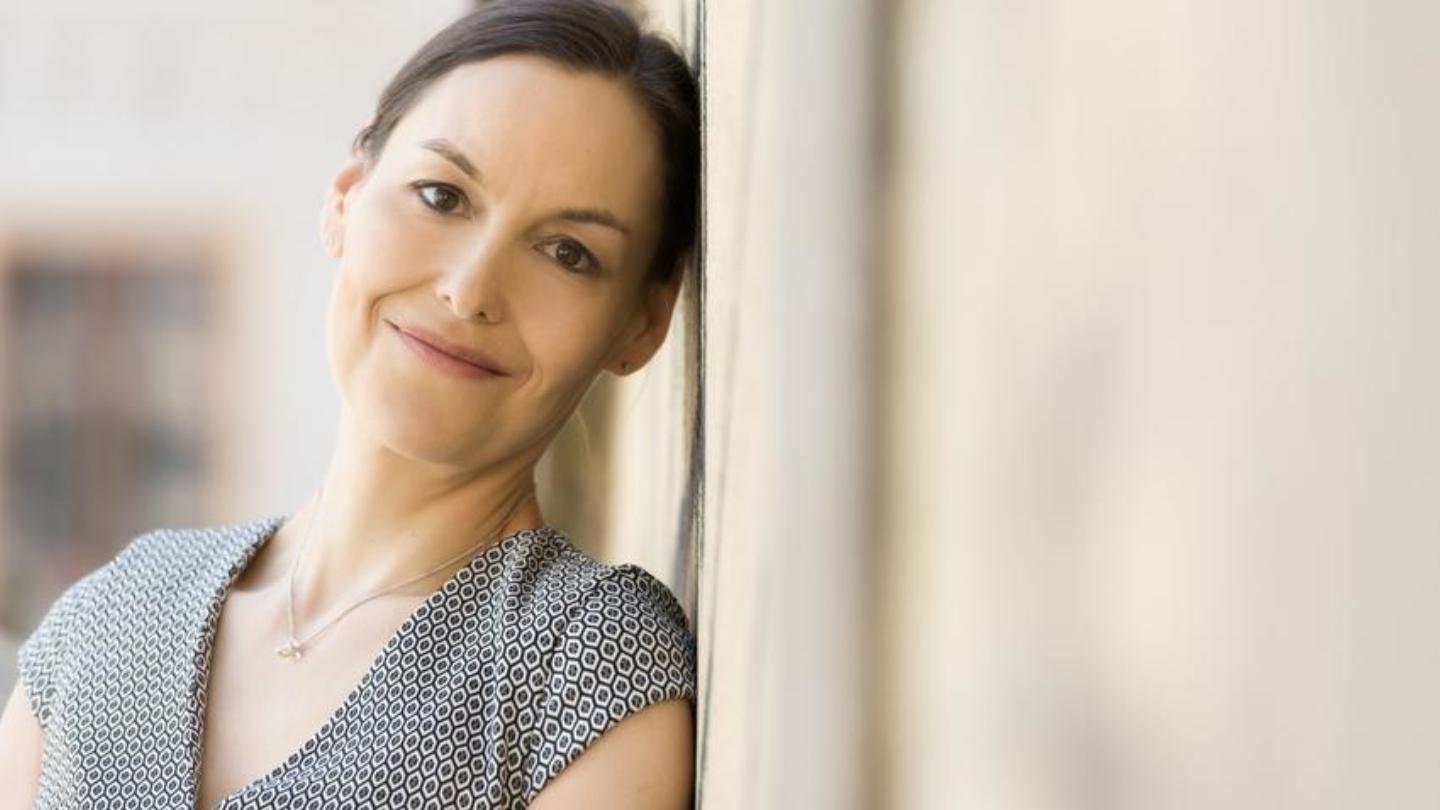 Do the parents have certain wishes as to what the photo should look like?
No, not at all. Most of them are just totally overwhelmed, and they're happy not to have to make any decisions. One mother knew that her child had a serious heart defect and probably wouldn't live. She made a romper for the photoshoot. They were the only ones who contacted me weeks in advance. They'd thought about what the child would wear, but they left me to do my job. The parents just want a beautiful keepsake.
What do parents do with these pictures?
Leonie's mother had the photos blown up and printed out. She hung them on the wall of their apartment. These photos say, "This is our daughter." They weren't ashamed and they didn't hide the pictures in a drawer. Another beautiful story was when the parents of another child sent me an image via WhatsApp: The father had one of the photos tattooed on his back. He said openly that the child is a part of him, and that he always wants to remember her.
In general, death is a topic that's not really discussed in our society.
Another mother sent me a death card—the kind you hand out at funerals—and one of my photos was in there. That was such a nice gesture. It's fine if I don't hear from people, but I'm always happy when they let me participate a little. You get close to people even if you don't know them at all.
Read more: Meet the Death Doula Who Helps People Deal with the 'Bookends of Life'
Have you experienced any negative reactions to your work?
I get so many positive reactions, but some people have attacked me. That's obviously very burdensome. These are the people who can't understand the whole thing, or think it's bad [to take pictures like this]. Of course I understand if someone would decide against this [for themselves], but it's absolutely unnecessary to offend others because of the work they do. I can imagine it'd be even harder for parents to show these pictures if they only received negative reactions. But yes, these people also exist. In general, death is a topic that's not really discussed in our society.
What inspires you to go on?
I think it's the parents' incredible gratitude. Leonie's mother was so happy to have me there—she welcomed me so warmly. I immediately noticed how important this was to her and to her healing process. When I entered [the room], she gave me a hug even though we didn't know each other at all. It was so positive—for me, too. I left with the feeling that I'd really helped someone and that my work meant something to them.